NEWS & STATS
Last Week Today: Back On The Board
By: Alexander Kinkopf
December 18, 2018 10:36 AM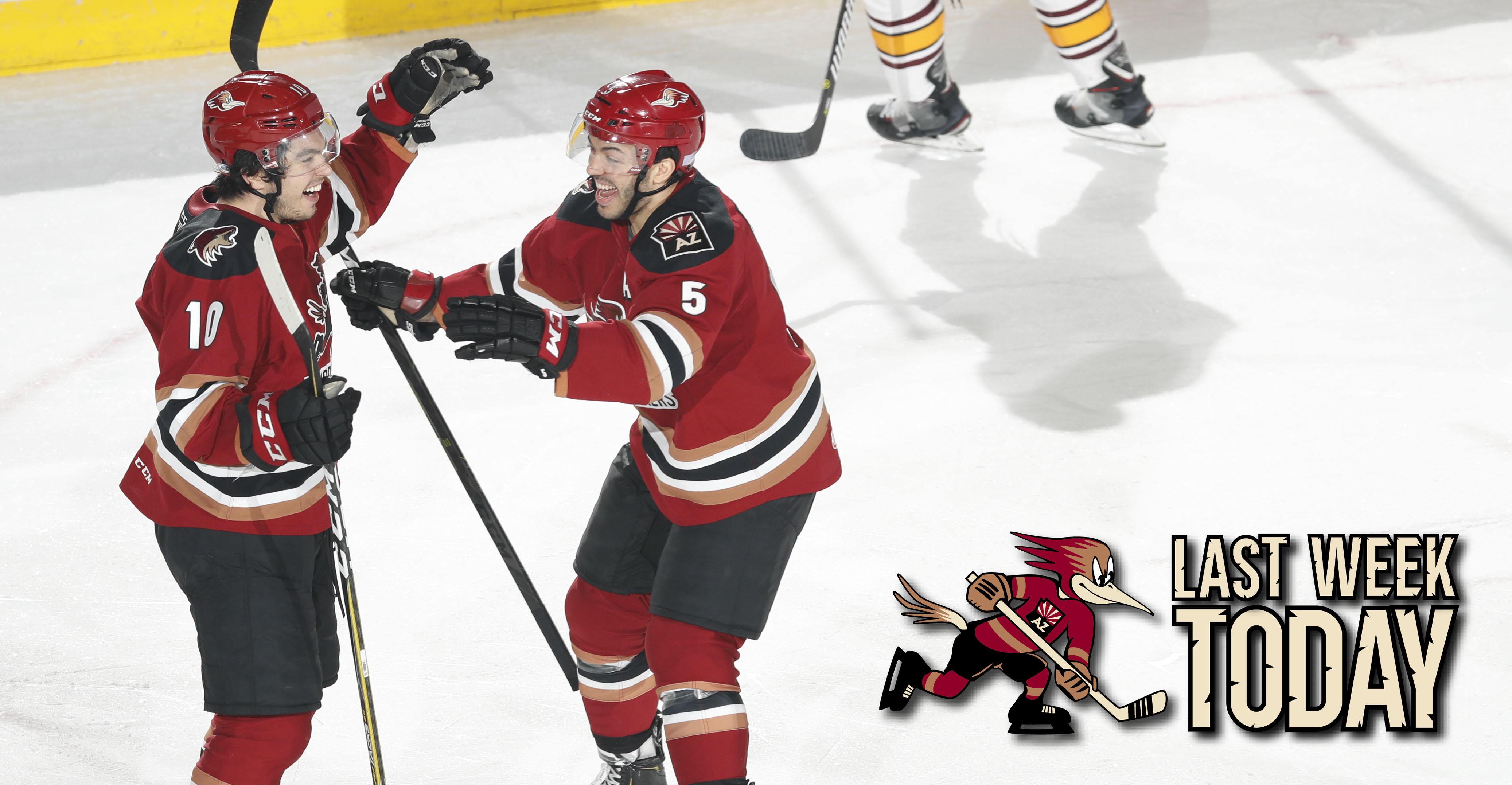 The Rundown:
First off, Michael Bunting's first NHL goal celebration.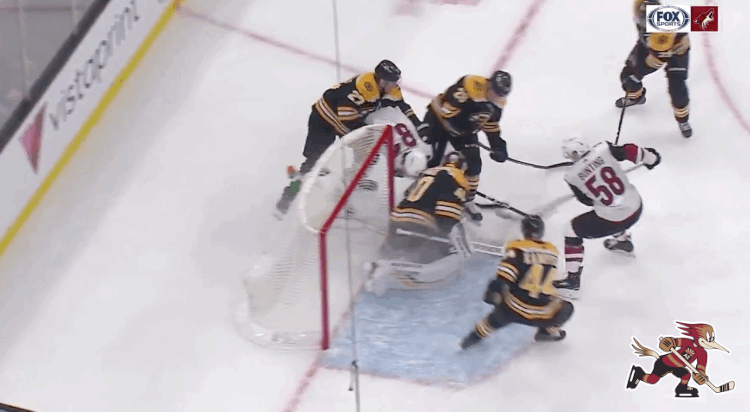 How fantastic.
Shout out to Coyotes play-by-play broadcaster Matt McConnell as well for tabbing the line of Bunting, Mario Kempe, and Conor Garland as 'The Tucson Trio' during Tuesday's broadcast and parts of Thursday's. Trademarked!
Back to business: Roadrunners style. It's no secret the week was a rather busy one for the club as they played four games in seven nights to finish off a saturated stretch that called for eight games in 15 days.
Following a victory on Tuesday against the Colorado Eagles, the Roadrunners were unable to find the win column, losing three games in consecutive fashion for the first time this season.
Welcome back! Nick Merkley returned to the team's lineup on Wednesday, playing in his first game since March 20 of last season. It didn't take Merkley long, donning his new number #10, to find the back of the net, doing so on Saturday night against the Chicago Wolves at Allstate Arena, stuffing a wrap-around bid past Oscar Dansk.
---
Where They Stand:
Record: 15-8-2-1 (.635 pts %)
Pacific Division: 2nd Place
Western Conference: 2nd Place
League: 6th Place
---
The Week That Was:
Tuesday, December 11
Roadrunners (2) vs. Eagles (1)
Tucson Arena
Wednesday, December 12
Roadrunners (0) vs. Eagles (2)
Tucson Arena
Saturday, December 15
Roadrunners (2) at Wolves (4)
Allstate Arena
Saturday, December 16
Roadrunners (1) at Wolves (5)
Allstate Arena
---
Up & Down
Recalls (TUC --> ARI)
Assignments (ARI --> TUC)
Tuesday, December 11: Nick Merkley
Monday, December 17: Michael Bunting
Transactions
Monday, December 10: Darik Angeli – Recalled from ECHL-Norfolk
Thursday, December 13: Travis Howe – Released from PTO
---
Alumni in Action: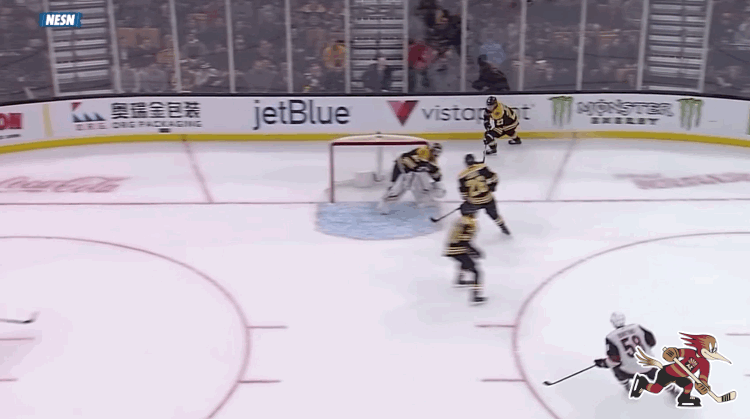 ---
Highlight of the Week:
Late in the first period of Friday night's 4-2 loss to the Chicago Wolves at Allstate Arena, defenseman Kyle Capobianco joined a rush and opened up for Adam Helewka before wiring a wrist-shot past Oscar Dansk to the top-right corner, picking his spot and hitting it directly to bury his third goal of the season to tie the game 1-1.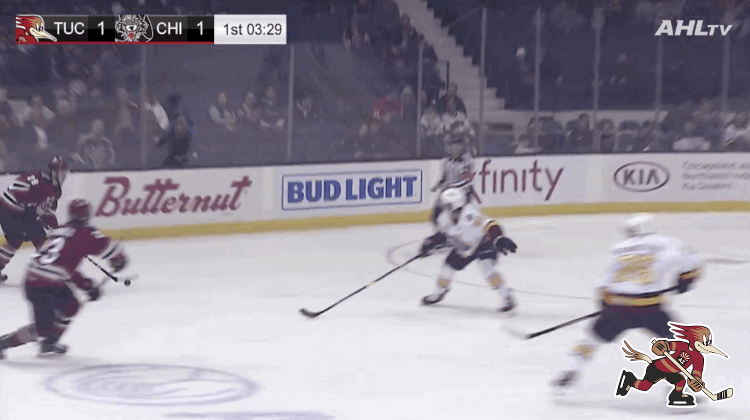 ---
Photo of the Week:
Forward Nick Merkley stands on the blue-line as pregame festivities wind down Wednesday night, preparing to return to the Roadrunners' lineup for the first time since March 20 of last season. (Credit: Kate Dibildox)