NEWS & STATS
Good Morning, Tucson: In Return
By: Alexander Kinkopf
December 28, 2018 10:41 AM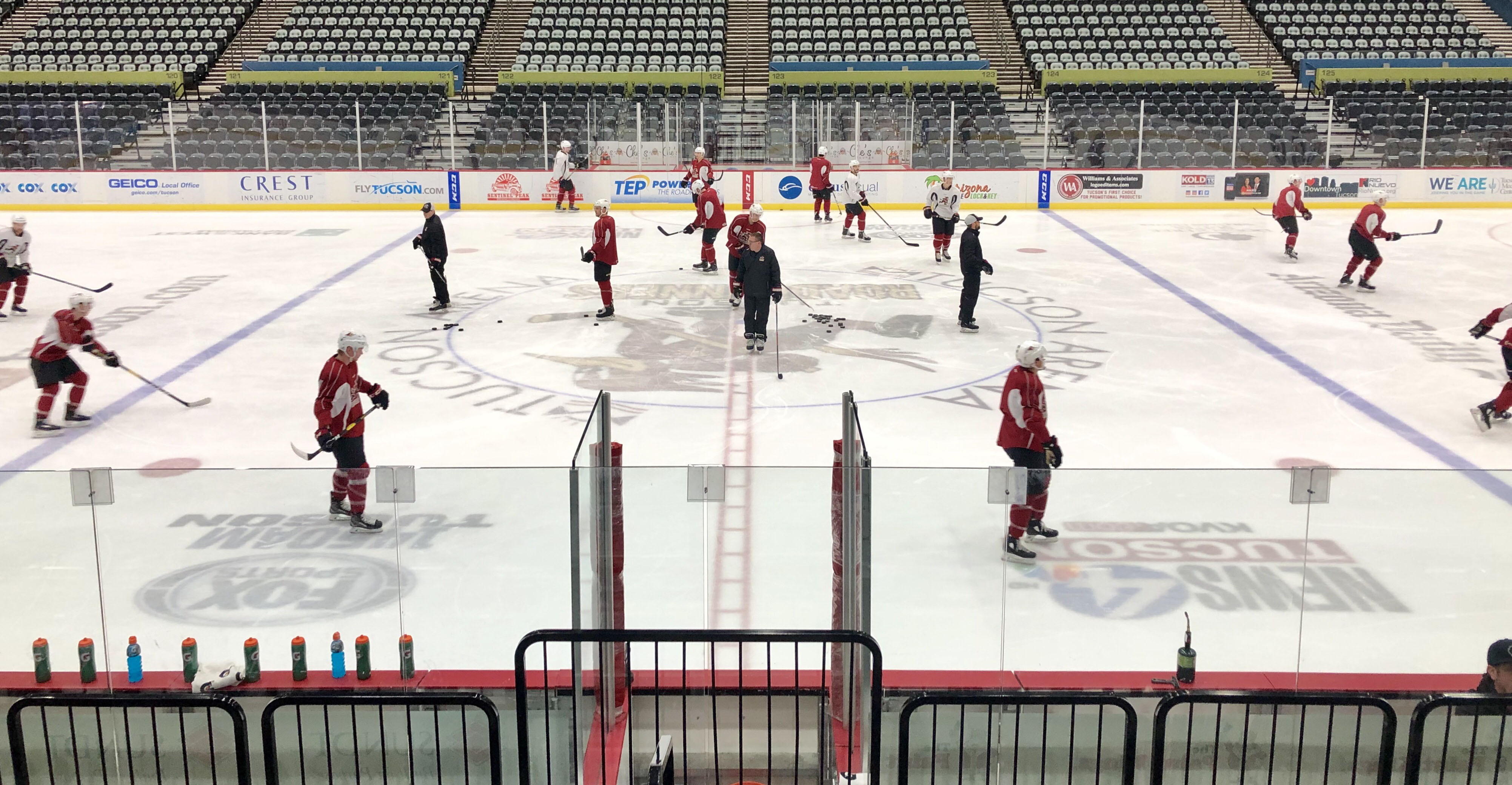 Good morning from Tucson Arena, a smooth transition in setting for the Roadrunners upon return from the holiday break, where they'll begin a back-to-back weekend set tonight at 7:05 PM.
Welcome the Stockton Heat.
Stockton is making its final regular season stop to Southern Arizona, a visit that'll account for two games; the teams' remaining three match-ups of the year after this weekend will take place at Stockton Arena. The Heat come into town with points in three-straight contests (1-0-2-0).
Fiore, in 23 games with the San Diego Gulls this season, has 11 points (6G, 5A). He's totaled 41 points (24G, 17A) in 88 career AHL games. He will report to Tucson and could make his team debut tonight. The 22-year-old will wear #13 with the club.
Murphy, acquired on February 26 of last season from the Nashville Predators, played in a total of 38 games donning Roadrunners garb, amassing 22 points (7G, 15A).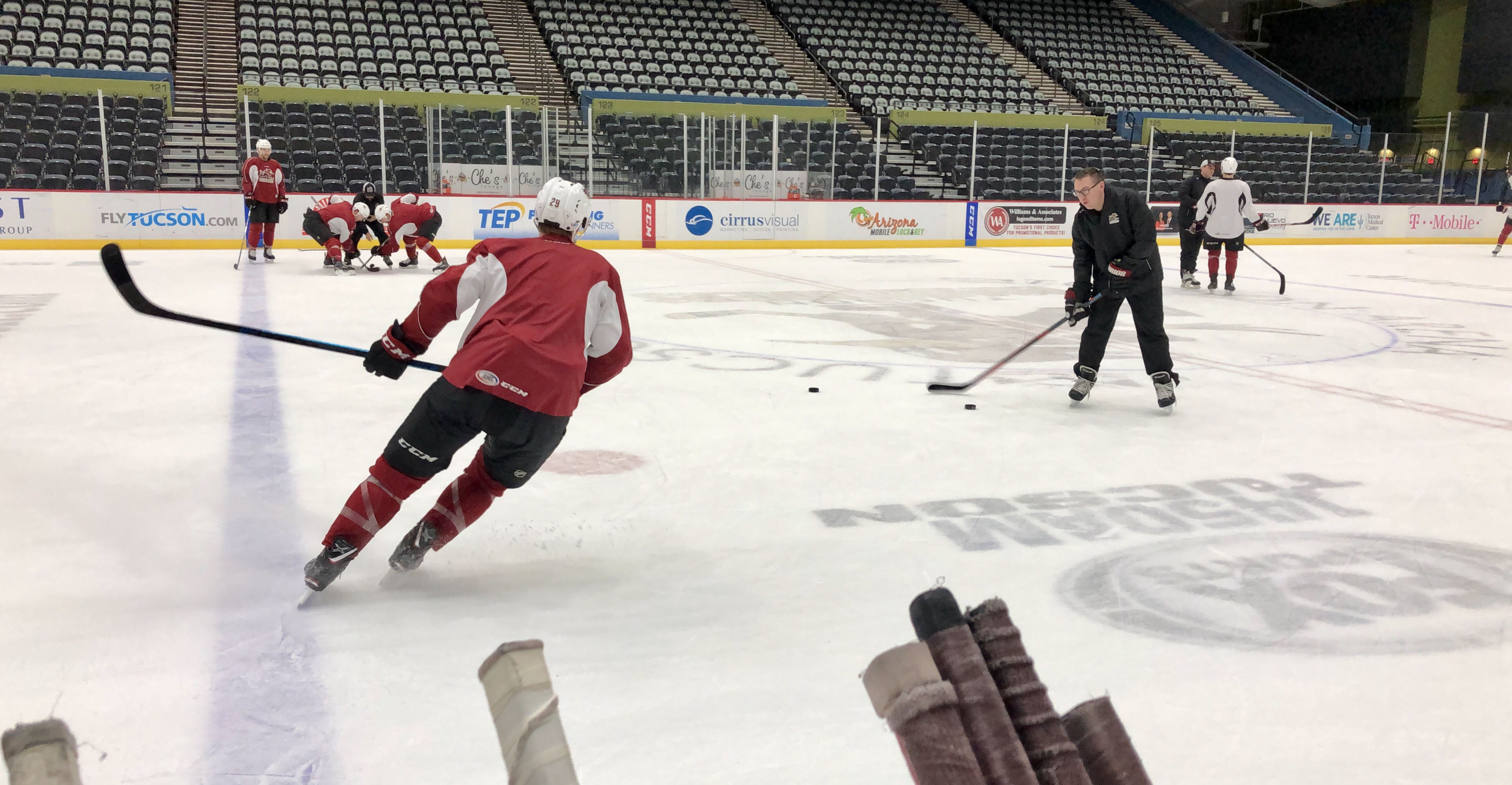 Forward Nick Merkley enters the weekend with points in consecutive games after notching a pair of assists in the Roadrunners' two games in San Jose. He has a total of three (1G, 2A) in five games played since his return to the lineup. He shared a few thoughts following the morning skate: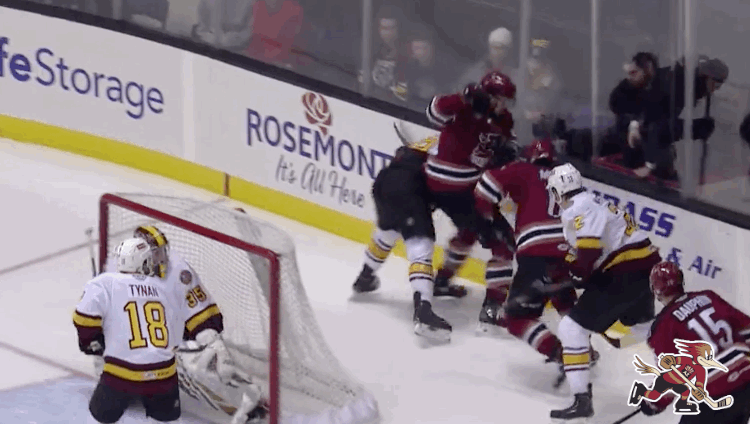 Nick Merkley, on Saturday's win to enter the holiday break:
It was nice to get that win, obviously we were on a bit of a slide so it was nice to get that one. I thought we played well during both games [in San Jose].
Merkley, on the importance of getting off to a good start in return from Christmas:
I think we want to follow that energy from last game into tonight, have a good game here and hopefully come out with a win.
Merkley, on how he feels now with five games under his belt:
I feel better every game, just getting that timing back and getting the hands and feet working together is huge, so I'm feeling better each game.
Merkley, on what he's seen from the Stockton Heat this season:
I think they're a big team, they play pretty fast and they're pretty good structurally so we'll have to create as many chances as we can, and score when we do get those chances.
Merkley, on the biggest factors leading into tonight:
We had a good practice yesterday and we had a good morning skate today, so hopefully we're pretty well prepared for tonight. I think it's about getting the feet going early and getting engaged early.
More to come from Tucson Arena.