NEWS & STATS
Good Morning, Tucson: Territorial
By: Alexander Kinkopf
December 29, 2018 10:32 AM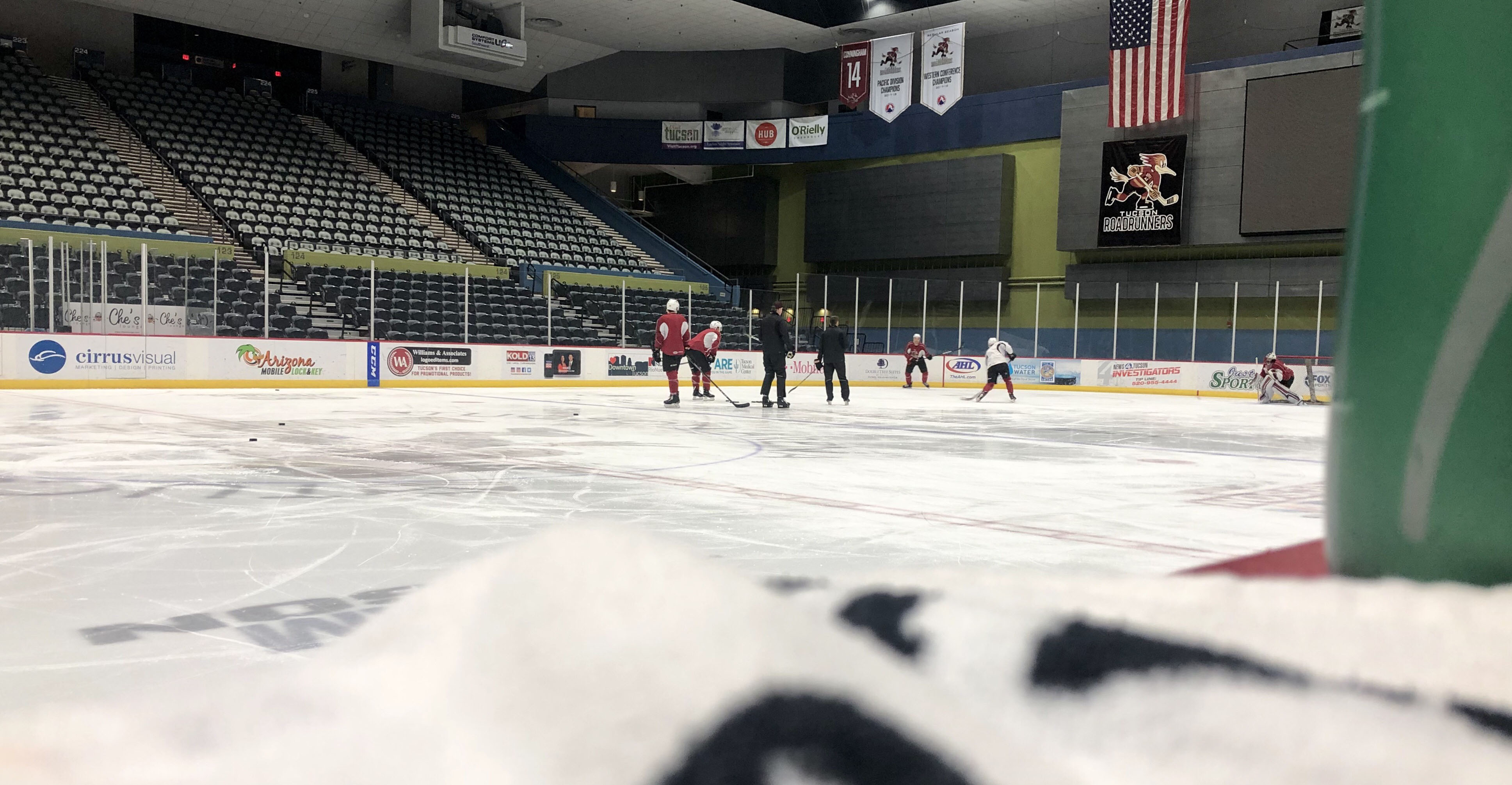 There's having a home, and then there's taking ownership of it. Good morning from Tucson Arena, where the Roadrunners improved to 10-3-0-0 Friday night; their .769 local win percentage currently standing as the third highest in the American Hockey League.
Opposition certainly has not thrived here.
Tonight, the Roadrunners will serve as hosts to the Stockton Heat for the final time this regular season; all three remaining contests between the teams will take place roughly 800 miles north at Stockton Arena.
Forward Giovanni Fiore made his team debut last night, credited with three of the Roadrunners' 27 registered shots. "I thought he was really good," head coach Jay Varady said. "He came in and did a great job for us."
Darik Angeli has been returned on loan to the club's ECHL affiliate Norfolk Admirals.
In compliance with the AHL's jersey rule implemented prior to the 2016-17 season, the Roadrunners will switch to dark jerseys (red) at home following tonight's contest, which, oddly enough, seems to be the favored choice among a small poll.
The AHL's jersey rule provides variety for season ticket holders, photographers, and well, everyone. I've always liked it.

It's not one or the other. We get both - but which do you prefer?

— Alexander Kinkopf (@AEKinkopf) December 22, 2018
Whites for one more night!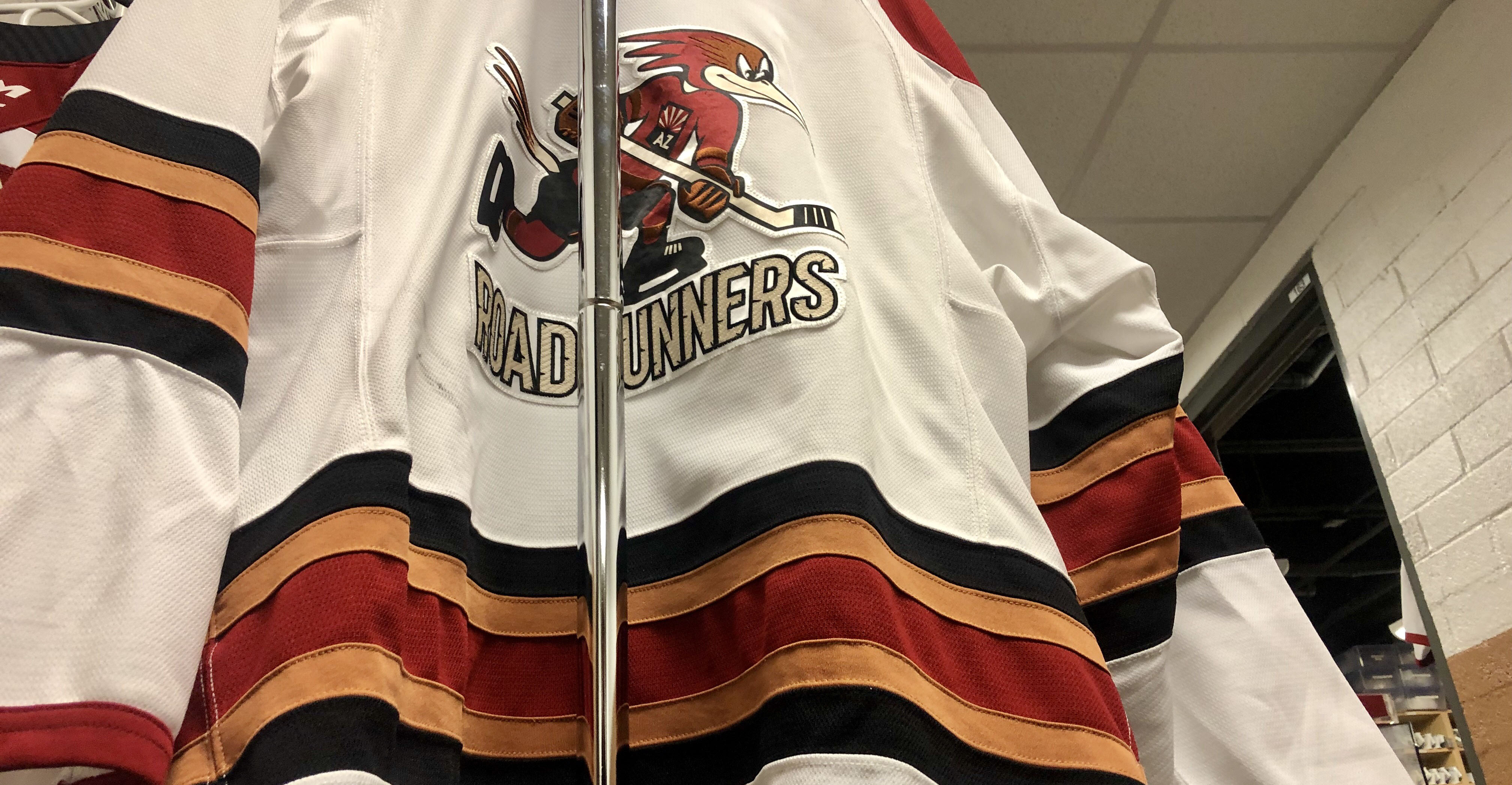 There's plenty more to come! With his goal last night, serving as his sixth of the season and the eventual game-winner, Laurent Dauphin registered his 100th AHL point.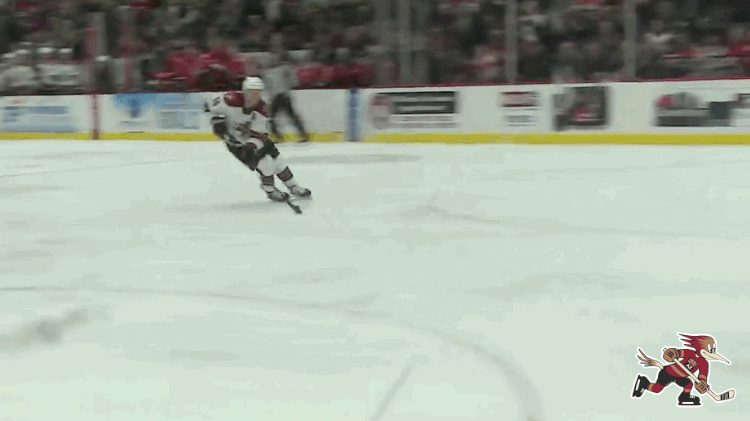 In stripping a Stockton defender and walking in alone to beat Jon Gillies with a smooth move to his backhand, Dauphin also put home the Roadrunners' first shorthanded goal of the campaign. Tucson became the 30th AHL club to record its first shorthanded marker this year; the Manitoba Moose the only remaining team without a goal on the penalty kill.
Forward Matteo Gennaro, one of only four names to have dressed in all 29 of the Roadrunners' games played thus far, shared a few thoughts this morning:
Matteo Gennaro, on last night's 5-2 victory:
I think it was a pretty hard fought battle the first couple of periods, it was kind of back and forth, we gave up a few quality chances and they did as well, but I think our resiliency came through in the third, we cashed in on all of our chances and took over the game.
Gennaro, on the team's three-goal third period to drive the win:
I think it's our resiliency, we didn't really change much, our power play got us a goal and we were playing the same way we always do five-on-five, so I think things just started to shift our way.
Gennaro, on what he expects from Stockton tonight:
I think they're going to be motivated, they're going to want to rebound, they're a hungry team. It'll be a good test for us tonight, and I think we're going to need to come out with a better effort.
Gennaro, on the team continually adapting to roster changes, additions:
That's just part of pro hockey, you've got to learn really quickly, lineups are always changing, things happen fast, and you just need to be ready for anything.
More to come from Tucson Arena.