NEWS & STATS
Last Week Today: Ending '18
By: Alexander Kinkopf
December 31, 2018 2:06 PM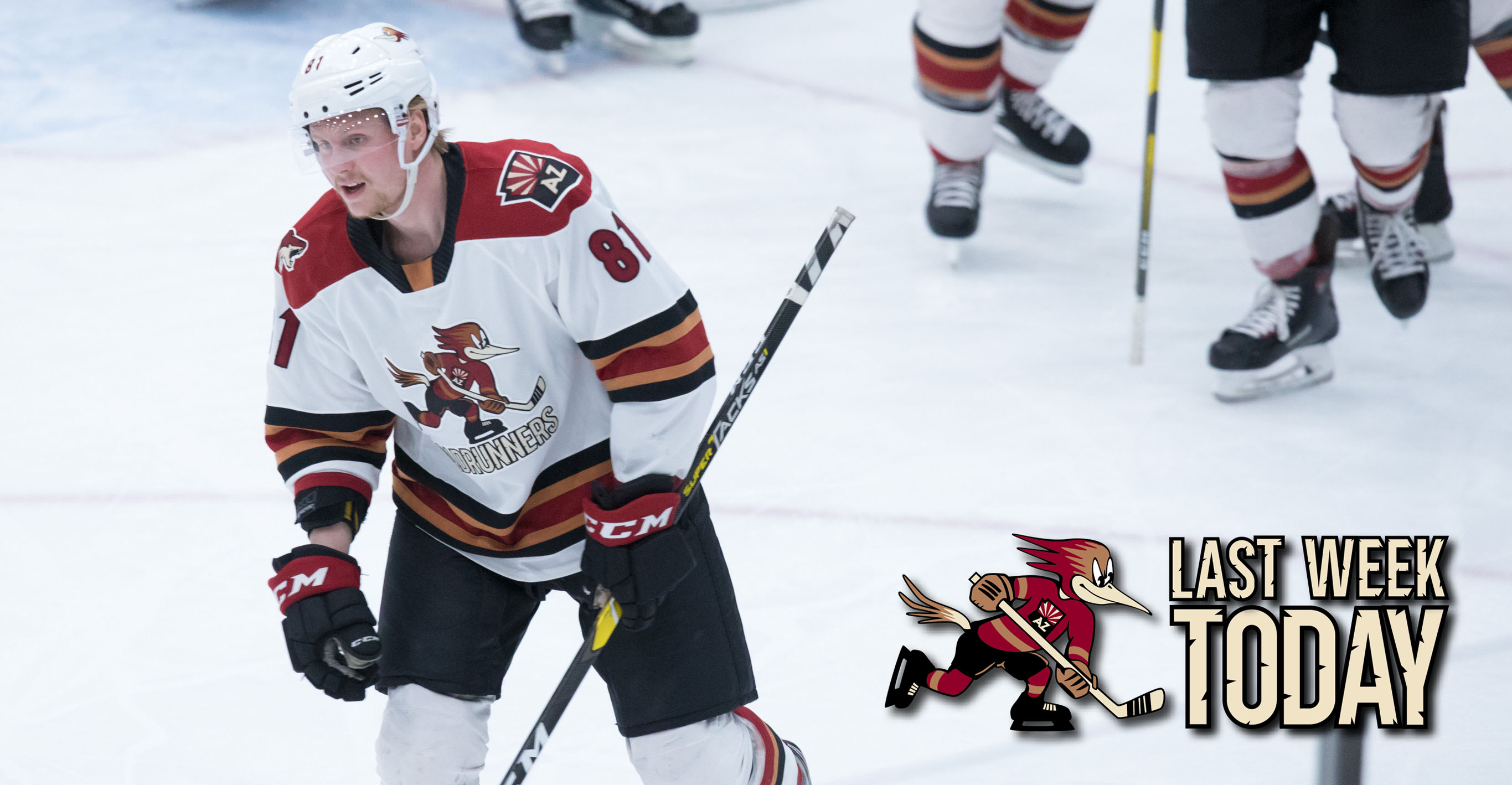 The Rundown:
In the big picture, the Roadrunners have closed out a majestic calendar year, one that involved the team's first-ever playoff appearance, a plethora of player graduations to the NHL level, and to put it simply -- fantastic hockey.
The numbers will most certainly back-up the latter. The team finished 2018 with a 43-20-6-1 record (.664 %), earning points in 50 of 70 games played.
But here, we go week-by-week, and for the Roadrunners during the last seven-day stretch, they split a two-game set with the Stockton Heat, winning by a 5-2 count on Friday night and falling by a 3-2 score on Saturday.
Welcome back! Jens Looke and David Ullstrom returned to live action after each missed notable time due to injury. Looke scored his sixth goal of the season in his return Friday, matching his 59-game rookie total from the 2017-18 campaign.
Welcome! Forward Giovanni Fiore made his team debut on Friday and totaled five shots on goal and a +/- rating of plus-one during the weekend.
Laurent Dauphin's dripping-with-skill shorthanded goal highlighted Friday's win, his man-down tally with 9:47 to play in regulation eventually serving as the game-winner. The Roadrunners were the second-to-last team in the AHL to register a goal on the penalty kill this season.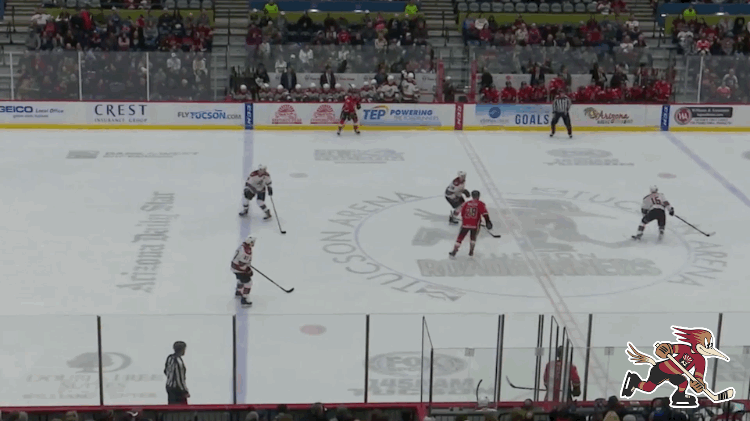 Despite outshooting the Heat 41-20 on Saturday, the Roadrunners fell short on the scoreboard, suffering their first regulation loss of the season when holding a lead entering the third period. They were 9-0-1-1 in such situations prior.
Nick Merkley extended his point streak to four games over the weekend, registering three (1G, 2A), and now has a total of six (2G, 4A) in seven games since returning to the lineup.
Also with three points during the weekend, Kyle Capobianco, who added a trio of assists to up his team-leading point total to 25 (4G, 21), the fourth highest amount among AHL defensemen.
---
---
Where They Stand:
Record: 17-9-3-1 (.633 pts %)
Pacific Division: 2nd Place
Western Conference: 4th Place
League: 9th Place
---
---
The Week That Was:
Friday, December 28
Roadrunners (5) vs. Heat (2)
Tucson Arena
Saturday, December 29
Roadrunners (2) vs. Heat (3)
Tucson Arena
---
---
Up & Down
Recalls (TUC --> ARI)
Thursday, December 27: Adin Hill
Thursday, December 27: Conor Garland
Thursday, December 27: Michael Bunting
Friday, December 28: Trevor Murphy (For Trade)
Assignments (ARI --> TUC)
Monday, December 24: Adin Hill
Monday, December 24: Conor Garland
Monday, December 24: Michael Bunting
Friday, December 28: Giovanni Fiore (Following Trade)
Saturday, December 29: Michael Bunting
Transactions
Saturday, December 29: Darik Angeli – Return on loan to ECHL Norfolk
Sunday, December 30: Domenic Alberga – Released from PTO
---
---
Alumni in Action:
Conor Garland registered his first NHL assist on Thursday night against the Los Angeles Kings at STAPLES Center, credited with the secondary helper on Jakob Chychrun's first period goal. Garland tacked on another assist Saturday night against the Anaheim Ducks at Honda Center, helping to set up another former Roadrunner, Christian Fischer, score his ninth goal of the campaign – the second highest total among Arizona Coyotes players this season.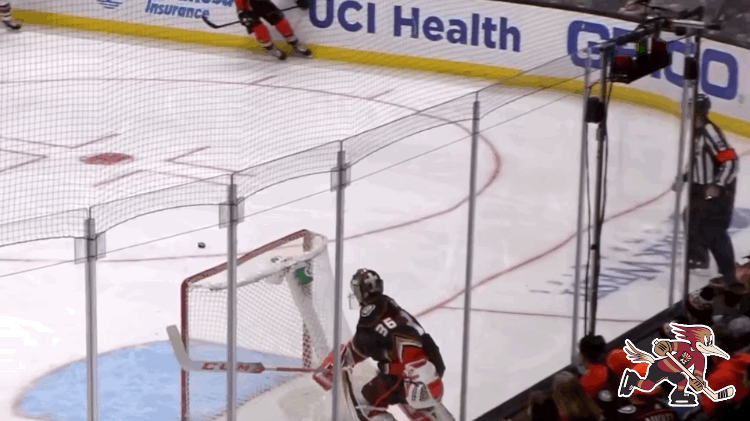 ---
---
Highlight of the Week:
Careful - it's hot! Defensemen Kyle Capobianco and Jordan Gross put on a rather impressive hande-eye coordination clinic during warm-ups prior to Friday night's game at Tucson Arena.
---
---
Photo of the Week:
Kyle Capobianco glides in to join Lane Pederson, Robbie Russo, and Brayden Burke as they congregate to congratulate Nick Merkley after he netted the game-tying goal with 1:14 left to play in the second period of Saturday night's 5-2 win over the Stockton Heat at Tucson Arena. (Credit: Kate Dibildox)