NEWS & STATS
Good Morning, Tucson: Seeing Red
By: Alexander Kinkopf
January 11, 2019 10:44 AM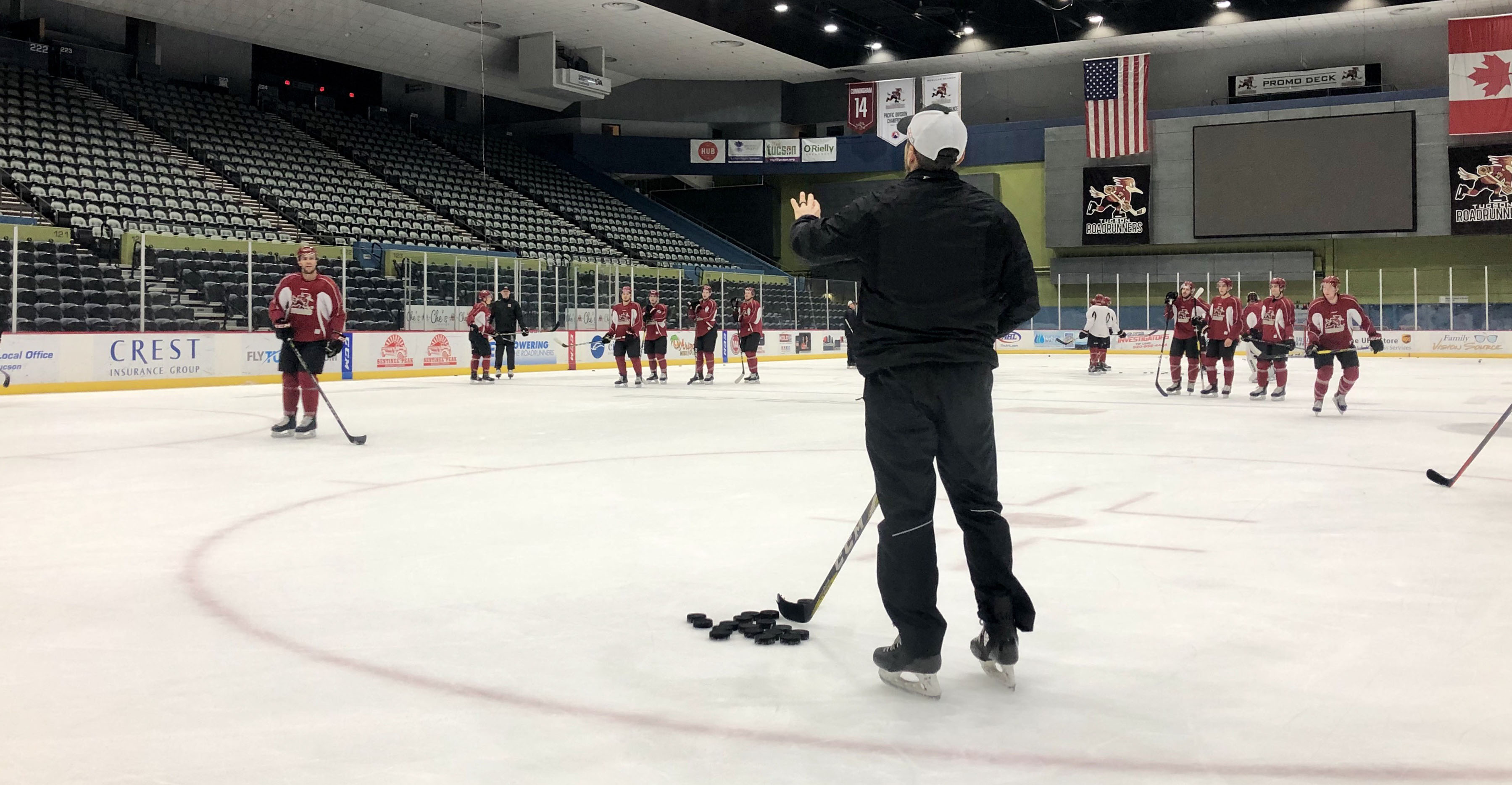 Good morning from Tucson Arena, where the Roadrunners are to spend valuable time during the coming weeks as they begin a healthy stretch at home that calls for eight of their next 10 games to be played locally through February 2.
To date, no team in the AHL has had fewer home dates than the Roadrunners' 14.
Welcome the Chicago Wolves, who are in no way intimidated when it comes to playing the visiting role. Chicago's 12-5-0-0 mark in opposing buildings is tops in the Western Conference and second-best in the league.
The Wolves went 1-0-1-0 in two games played in Southern Arizona last season, their overtime loss on January 26 of last year courtesy of Dakota Mermis with six seconds left in the extra frame.
Hello, 2019 – tonight marks the 81st regular season game to ever be played at Tucson Arena and the first of the new calendar year. The team switches back to red at home tonight for the remainder of the campaign.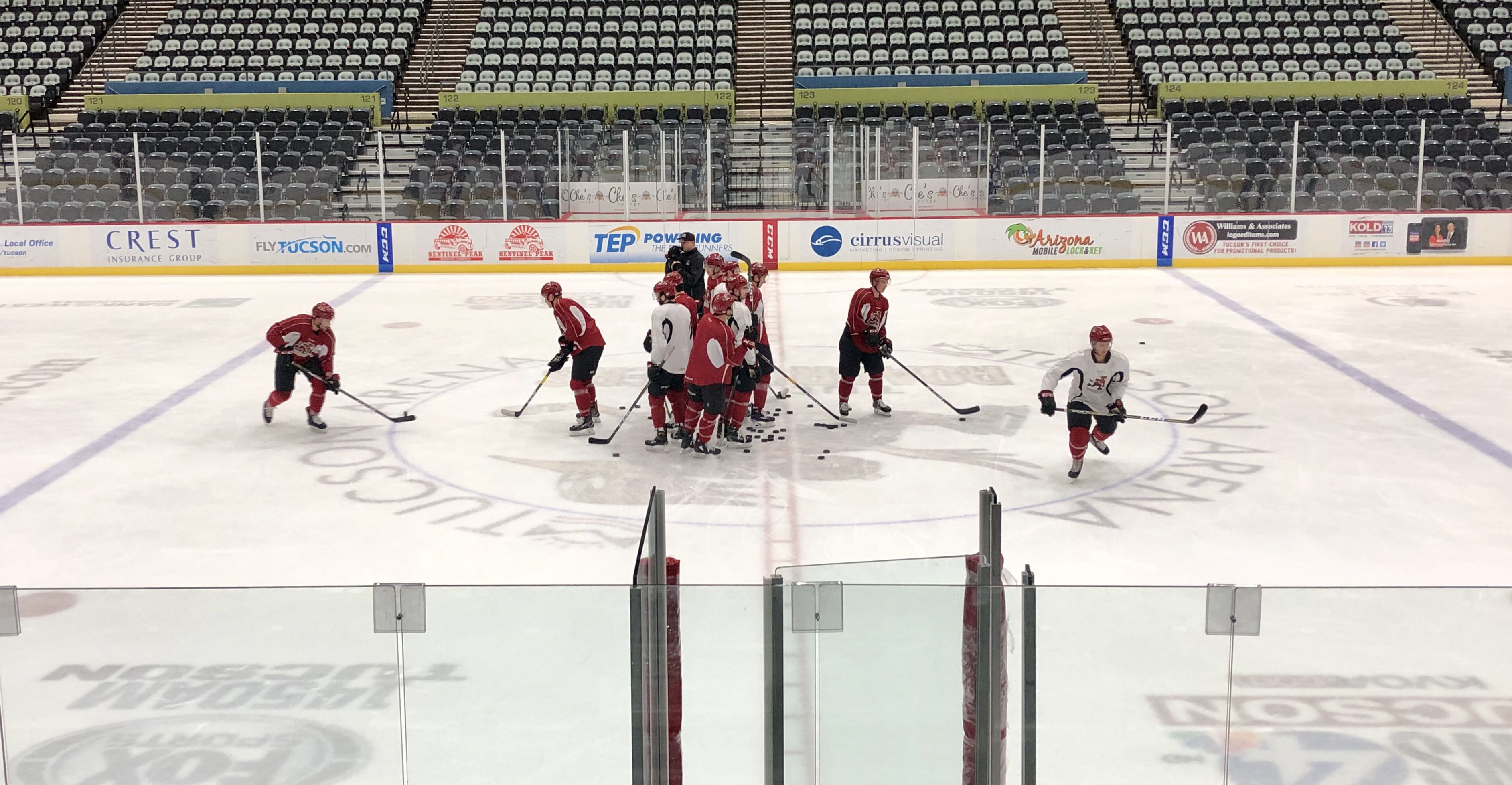 Stay hot! Defenseman Kyle Capobianco, Tucson's active AHL All-Star, enters the night with points in five consecutive games, totaling eight (2G, 6A) during that run.
You've got to rebound! The Roadrunners have earned points in five of their six games played since dropping both of their contests to the Wolves at Allstate Arena on December 15 & 16, going 4-1-1-0.
Forward Brayden Burke scored the Roadrunners' lone goal in the teams' previous meeting on December 16. He shared a few thoughts following the morning skate: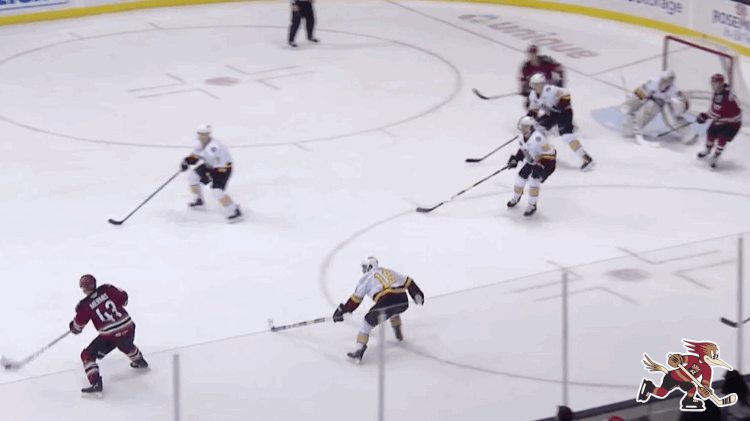 Brayden Burke, on his takeaways from the two previous games against Chicago:
They're a really solid team; you can't give them any odd-man rushes or chances against for free, you've got to make them earn everything they get because they're got some skilled offensive guys that can put the puck in the net. They beat us a couple of times in their home barn, so we want to return the favor here.
Burke, on any adjustments the team is looking to make against the Wolves:
We'll watch a little video on the games we had, but if we go out and play our game, we've got a couple of guys back from injury since then, so I think we're going to be a different team from what they saw last time, so we're going to give them a different look and try to come out and get the win.
Burke, on the importance of the team's two wins last weekend on the road:
It's a tough road trip to go up to those two places and travel in between, so it was nice to get both wins. [Pickard] played really well in the second game and kept us in it, so hopefully we can keep that going against Chicago here, it's a big two games this weekend.
Burke, on playing eight of the next 10 games on home ice:
Yeah we're really excited for that, especially coming into a long stretch here before the All-Star break where we've got a lot of games. To have most of those at home, it's nice for us, and hopefully we can keep up the winning we've had here.
Burke, on the team's success on home ice this season:
We just feel good at home, we've got good fans, and we're going to come ready to play when we're here, and we're looking to add two more wins to that total this weekend.
More to come from Tucson Arena.