NEWS & STATS
Good Morning, Tucson: Stars Tonight
By: Alexander Kinkopf
January 23, 2019 10:18 AM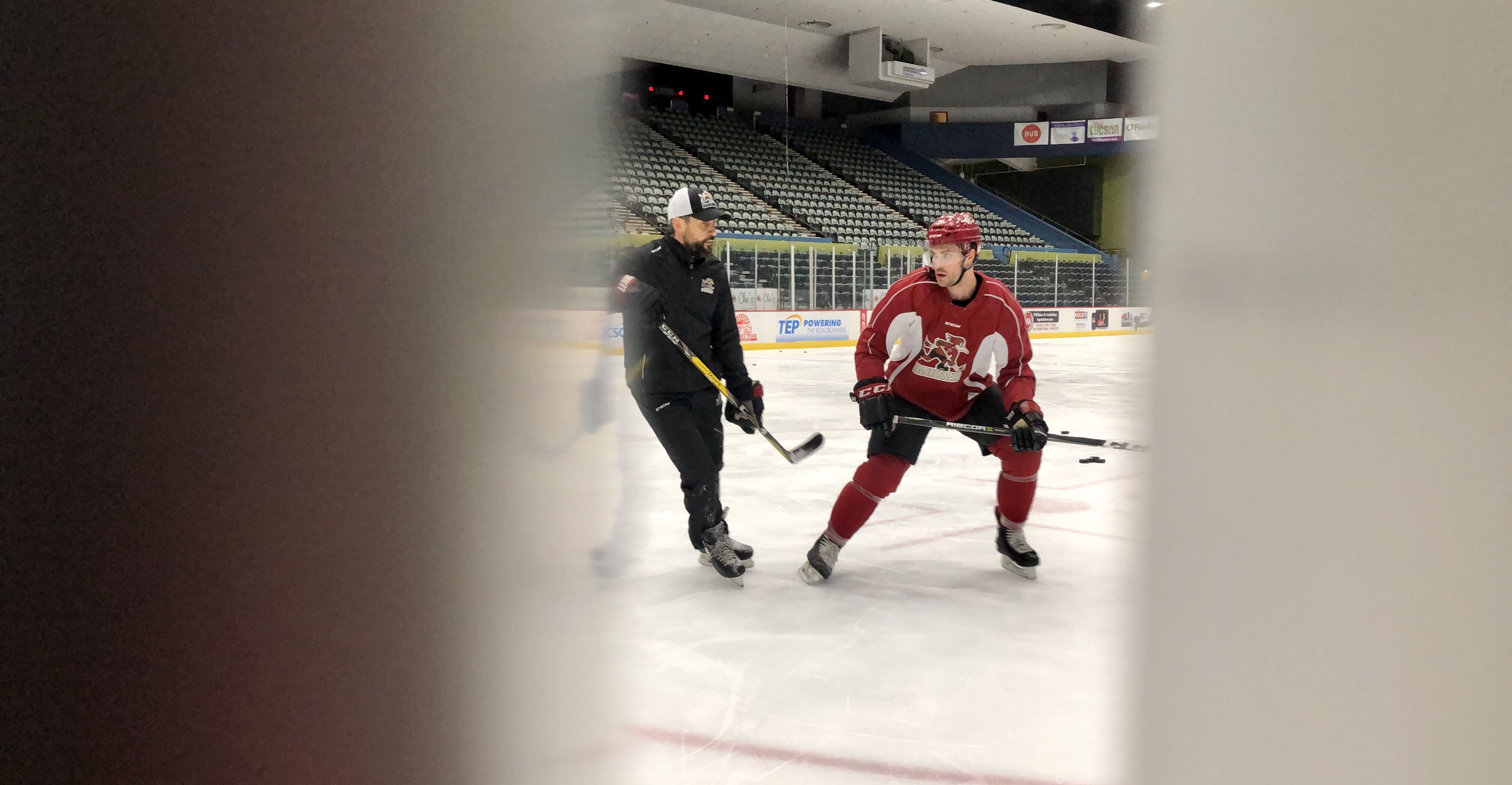 Good morning from Tucson Arena, where old friends are always welcome back.
Very nice it was to see Joel Hanley return to Southern Arizona ice Monday night, albeit in opposing colors. The ever-dependable defenseman registered 20 points (2G, 18A) in 54 games as a member of that electric 2017-18 Roadrunners team.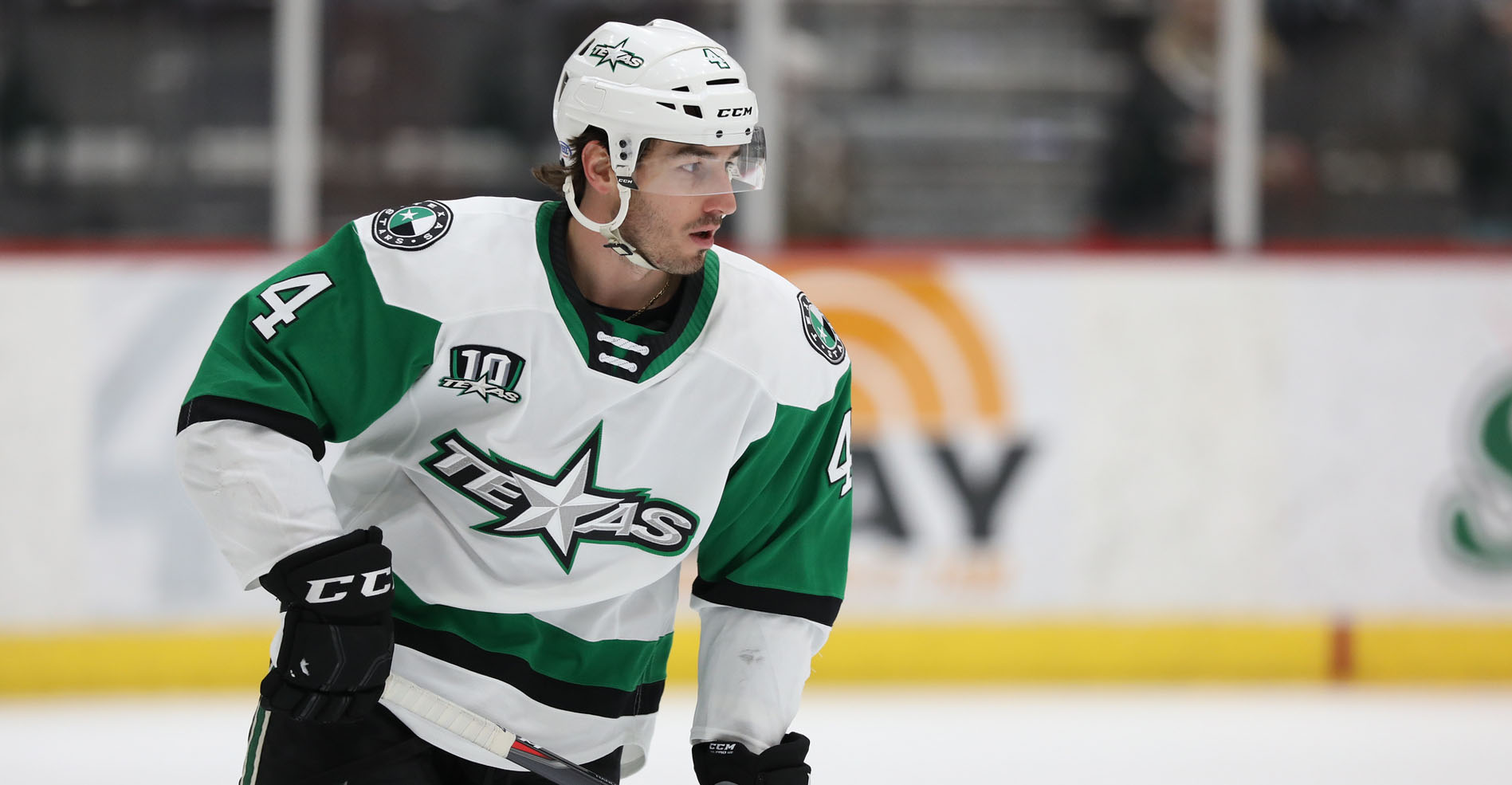 Photo: Chris Hook
Hanley, who led that squad in plus-minus with a plus-30 rating (!!!), signed a one-year, two-way contract with the
Dallas Stars
in July. Tucson's
second wearer of forty-four
has appeared in 16
NHL
games this season and has 11 points (2G, 9A) in 25
AHL
games with Texas.
Welcome that aforementioned Stars club to Tucson for the final time this regular season, a team that is absolutely reeling on the road right now, having lost seven straight games in opposing buildings (0-6-1-0).
Texas is a rough-and-tumble 0-4-0-0 on its current five-game road trip, which they complete this evening.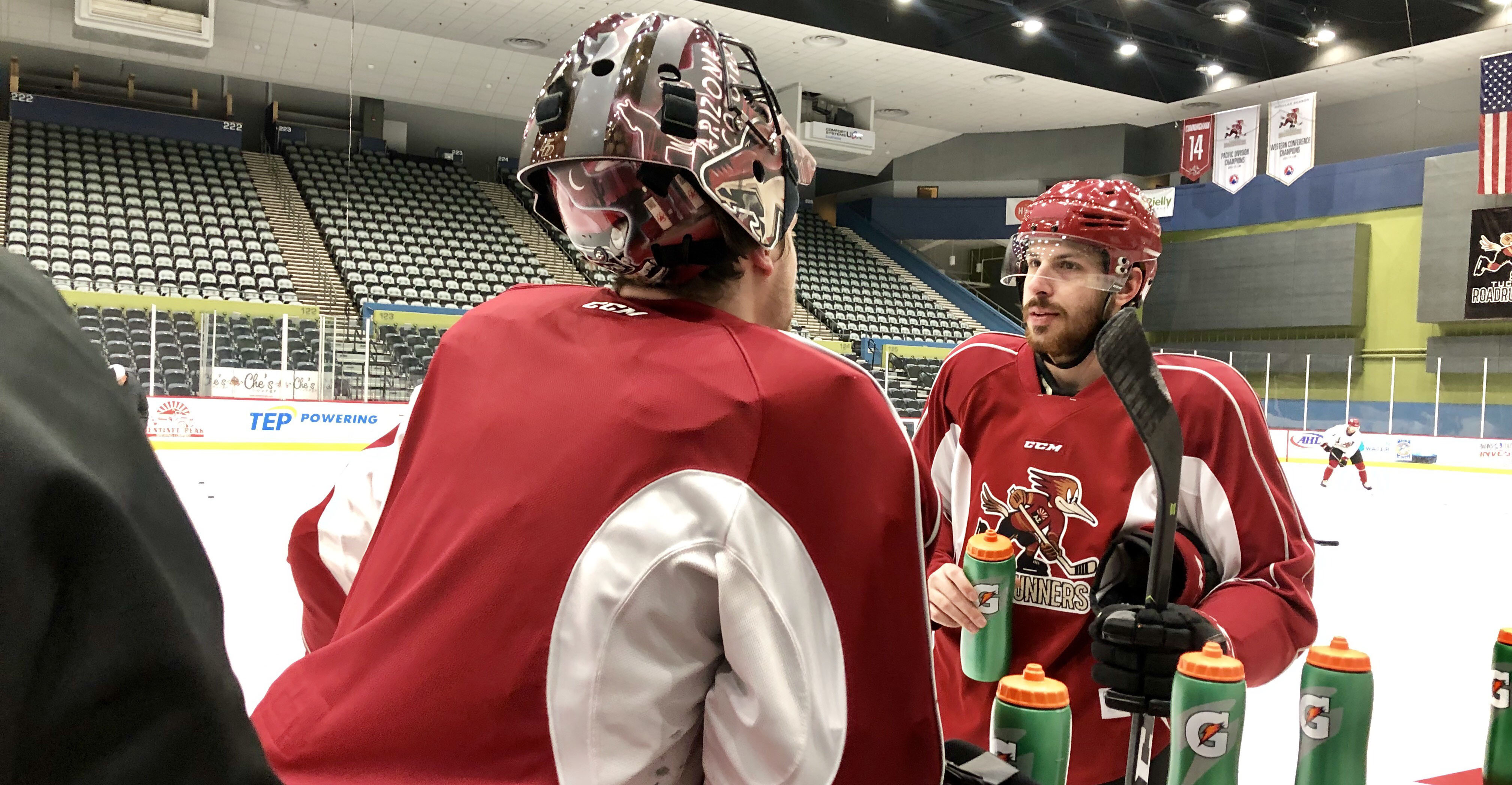 Though nothing is clear-cut, it is possible that Adin Hill plays in Tucson tonight for the first time since November 21, when he stopped 25-of-27 in a 3-2 win over the Stockton Heat. He has started one game and appeared in a total of two since his re-assignment from Arizona, turning away a total of 47-of-51 shots faced.
Milestones? Love 'em! And we've got one on our hands, as Lane Pederson is expected to play in his 100th professional game tonight, all of which have come in a Roadrunners uniform. He has amassed 48 points (23G, 25A) through his first 99 contests.
The 21-year-old forward, who hails from Saskatoon, Saskatchewan, registered two points in Monday's victory over the Stars, tying the game, 3-3, in its late stages as he swept home a loose puck through a vulnerable and lateral-moving Landon Bow.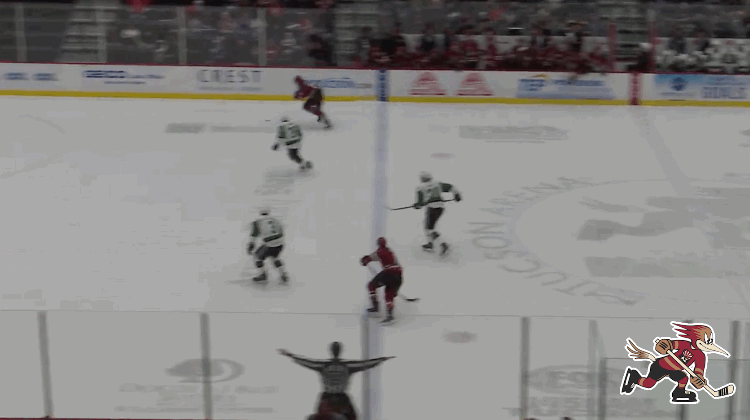 He shared a few thoughts following the optional morning skate:
Lane Pederson, on Monday night's 6-3 win:
Yeah I think it was a resilient effort, we battled back from a one goal deficit three times there, so we're just going to need more of that tonight. They're a good, skilled group, they find ways to put the puck in the net, so we can't get down. We'd like to get off to a better start and find the back of the net a little earlier and hopefully just build from there and play a full 60.
Pederson, on Texas' strengths:
They have a good power play, a really good power play; they're really good off the rush, really good at finding that last wave with that fourth guy jumping in or that third guy high, so if we can limit their line-rush hockey and limit our turnovers by managing the puck the right way, it should bode well for us. We've got to play these guys well, they're a good team, it should be a good game tonight.
Pederson, on the importance of home points ahead of the All-Star break, February trip:
I think you always want to take care of home ice; you always want to make sure this is a tough place for opposition to come in and win. With the break coming up, we want to set ourselves up for a good second half here, and with three home games here leading into it, three wins would set us up nicely for the home stretch here, especially going on the road for, whatever it is, 18 days in February. That's going to be a tough road trip, but we've got to focus on the three at-hand and just go from there.
Pederson, on playing in his 100th professional game:
Time flies, it's crazy to think it's been 100 games. It's just another game. I think I've learned a lot since the start of last year until now, I've grown as a player and a person, more accountability and maturing. I've enjoyed it, I love playing here in Tucson, and I'm excited for tonight.
Pederson, on if anything stands out to him through his first 99:
This year, too, but last year we had such a good veteran leadership group, which we also have this year, but learning from those guys and seeing how they conducted themselves, guys like Andrew Campbell, the way he respected everybody in that locker room and made everyone comfortable. The thing that sticks out, though, is our playoff run last year, that was a lot of fun, just being on a good winning team, to put those two banners up in the rink, it was a lot of fun, you can't beat being on a winning team. I think that has helped me from last year, into this year, for growing as a player.
More to come from Tucson Arena: