NEWS & STATS
Good Morning, Tucson: Condors Hot
By: Alexander Kinkopf
January 25, 2019 10:23 AM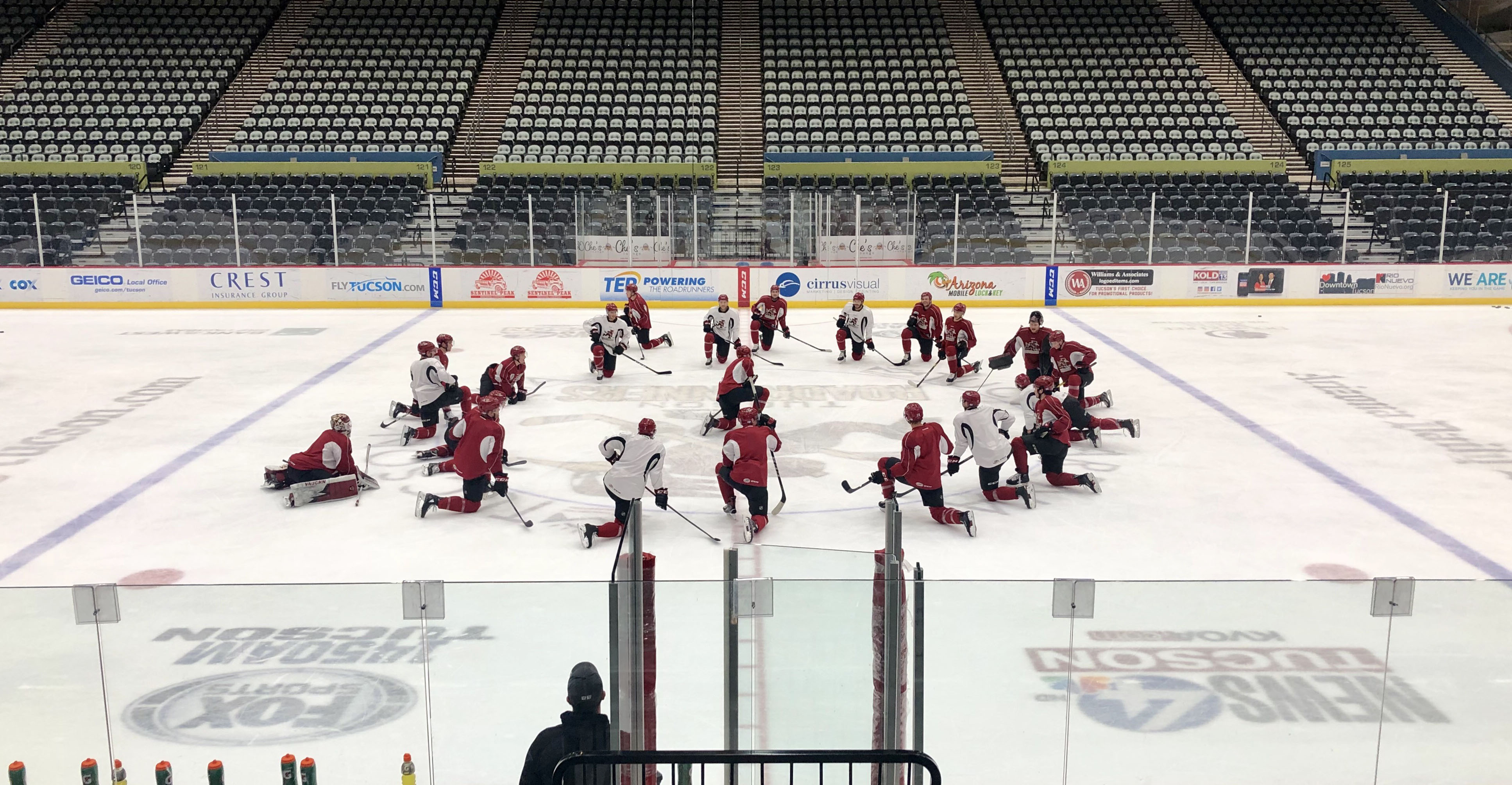 Good morning from Tucson Arena, where in concluding an animated pregame skate that embodied the good spirits attained from the team's more-than-satisfactory start to its season-long six game home stand, the Roadrunners' newest All-Star, Michael Bunting, led the team stretch.
Cool! It! Down! Tonight's opponent is coming in hot.
Welcome the Bakersfield Condors to Southern Arizona for the first time this year, a club that has won each of its past six games, and during that stretch, has scored a combined 28 goals in regulation.
The Roadrunners, however, are 3-0-0-0 against the Edmonton Oilers' primary affiliate this year, securing all three wins at Bakersfield's Rabobank Arena, where the Tucson franchise is now an all-time 9-1-1-0.
Showstopper! And has he been something else. Though nothing is clear-cut in regard to a starting goaltender this evening, Adin Hill enters the weekend with back-to-back shutouts and has not allowed a goal in 123:26. He is 1-0-0 against Bakersfield this year.
With his assist on Cam Dineen's game-opening goal on Wednesday, Adam Helewka is now three points shy for 100 in his career. He has put up three (1G, 2A) in three games against the Condors this season, including the game-winning goal in the Roadrunners' 2-1 victory over Bakersfield on October 13.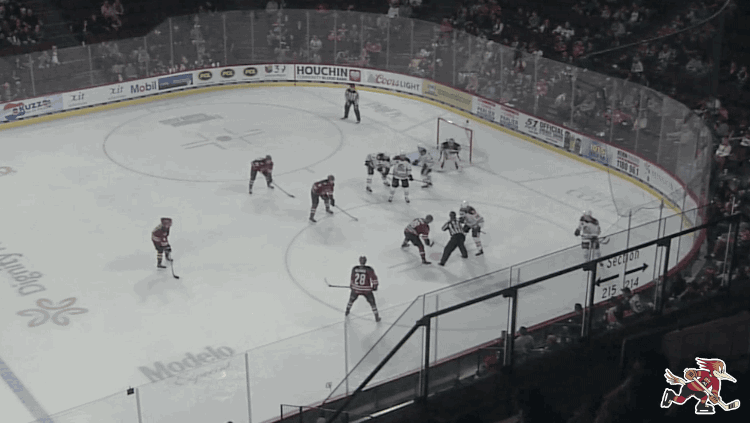 Adam Helewka, on the team earning two-straight wins to begin the home stand:
I think we've come a long way over the past month, our team game has really elevated and it's always really nice to win in front of our fans.
Helewka, on the Condors:
They're also quite hot themselves, I think they've won six in a row now and they're a good, fast skating team, so we just have to kind of stick to our identity, and if we do that I think we'll be more than fine.
Helewka, on the importance of pocketing points ahead of the All-Star break:
Every team wants to go into any break on a winning note, just for the mood, you want to maintain a happy mood over the break with nothing to worry about, so it's a pretty big deal to try and get two wins here before the break.
Helewka, on the biggest factor in the team's current play:
I think our defensive play has come a long way, and right now it's really strong' we're all on the same page, we're all in the right spots, and I feel like teams are kind of struggling to get their chances against us right now and that's really helping us get wins.
More to come from Tucson Arena.