NEWS & STATS
Tucson's stars showcase strengths in Springfield
By: Alexander Kinkopf
January 28, 2019 7:43 PM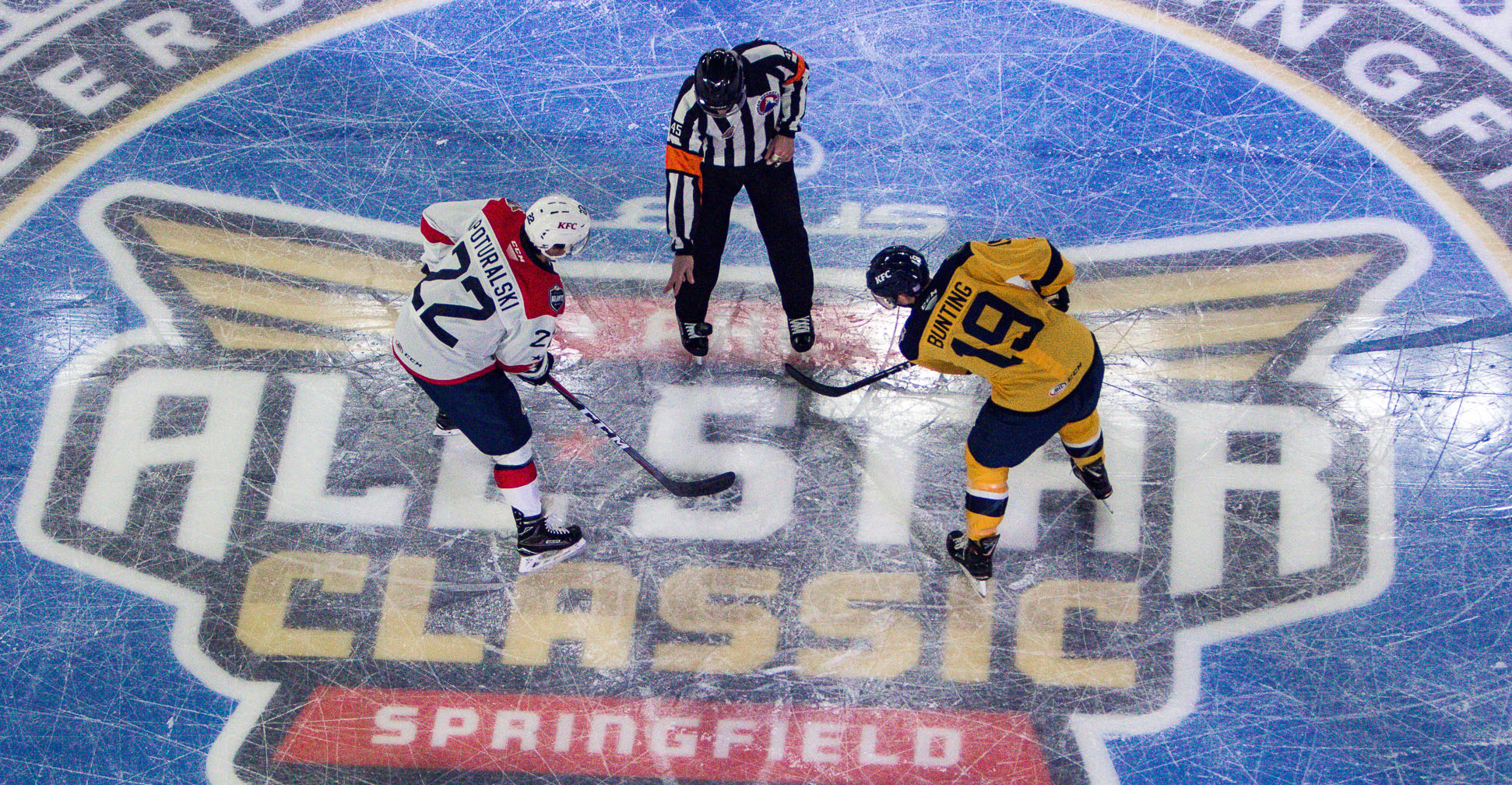 Photo: AHL
A night on the center stage.
The Pacific Division finished with a 1-2-0 record during the 2019 AHL All Star Challenge on Monday evening at the MassMutual Center in Springfield, MA. Results aside, that didn't keep the Roadrunners' two stars from dipping into their specialties to catch a few eyes.
The league's westernmost grouping began with a win, topping the North Division by a 4-2 count, but followed that with two losses; falling 5-2 to the Atlantic Division and 5-3 to the Central Division.
Tucson's two players, each of whom had about 10 friends and family members in attendance, held their own -- and then some, to add flair to what was a very entertaining show. Whether it was Kyle Capobianco's knack to produce with his passing vision or Michael Bunting to find the net with his accurate shot, viewers got a taste of the skill that is embraced in Southern Arizona on a nightly basis. Bunting finished the night with three points (1G, 2A), while Capobianco finished with two (2A).
"The Tucson Roadrunners have had a lot of success since they've been in the American Hockey League and Arizona's got to be really happy with the progression of their players, they've got so many high-skilled players, guys with elite skating ability, puck movement, and a lot of finish, and we're seeing that in Michael Bunting, an excellent skater who's having a very good season right now."
May continued:
"And then you look no further than their defenseman that's got one NHL game, Kyle Capobianco. This kid is such an exceptional skater, so Arizona's got to be happy with the guys they've acquired."
Capobianco registered both of his assists in the first game, the 4-2 win over the North, the highlight of which was his spin-o-rama feed to platter-up Bakersfield's Joe Gambardella for an easy tap-in past Binghamton's MacKenzie Blackwood.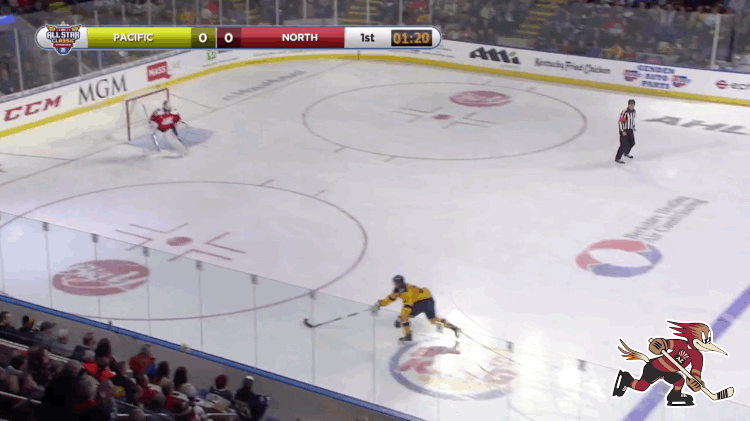 Bunting found the score sheet in the second game, a 5-2 loss to the Atlantic, when he registered the secondary assist to help set up San Jose's Francis Perron.
In the final game, a 5-3 loss to the Central, Bunting opened the scoring, skating in alone to beat Milwaukee's Troy Grosenick high to the glove-side with a snap shot from the hash marks.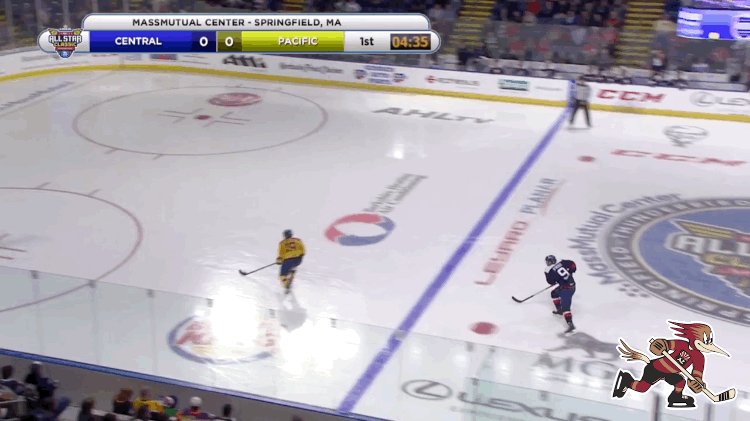 Bunting followed that up with a slick backhand pass to set up San Jose's Jacob Middleton for a back-door tally.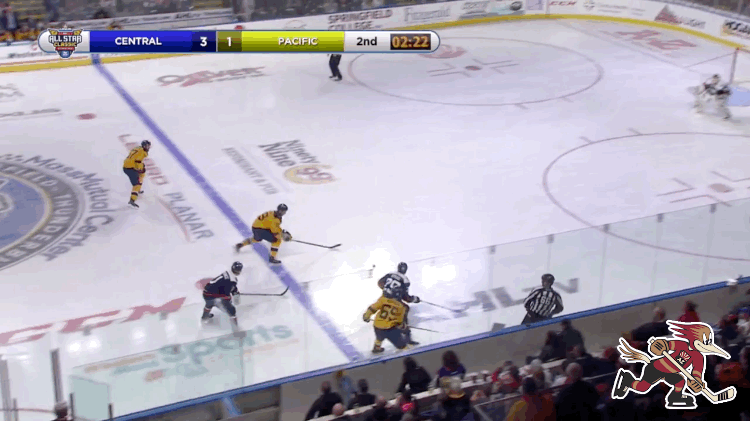 The two skaters will soon return to Tucson as the Roadrunners face the final 28 games of their regular season schedule. Capobianco leads the team in scoring with 32 points (7G, 25A) in 40 games, while Bunting has 26 (11G, 15A) in 29 played.