NEWS & STATS
Acquisitions erupt and Russo nets two in Roadrunners' 5-3 win over Rockford
By: Alexander Kinkopf
February 09, 2019 7:27 PM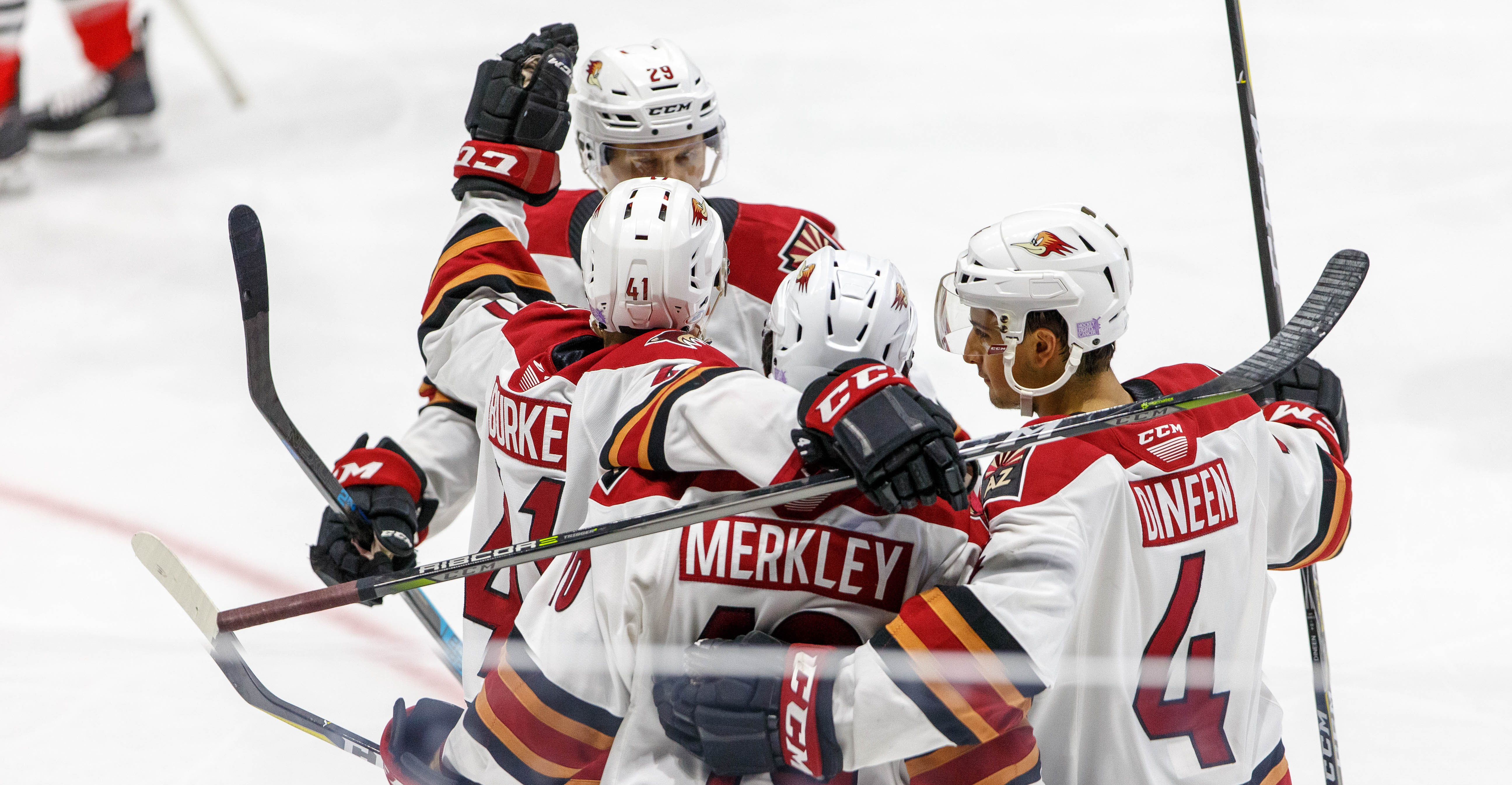 Photo: Todd Reicher/Rockford IceHogs
Powering their way to an early lead and fighting to reclaim it late, the Roadrunners defeated the Rockford IceHogs by a 5-3 score on Saturday night at the BMO Harris Bank Center.
The team snapped its five game winless streak in the process to maintain fourth-place in the Pacific Division, earning its first win since January 23 to split its season series against Rockford.
Robbie Russo, taking on more responsibility with the absence of Kyle Capobianco, registered the first multi-goal game of his career, including the game-winner with just over two minutes left to play.
Newcomer Emil Pettersson recorded the first three-assist game of his career, credited with the primaries on both of Russo's tallies and also the secondary on Jeremy Gregoire's marker, his first goal in a Roadrunners uniform.
"I heard he has a bomb for a shot, so I just tried to tee him up, and it worked," Pettersson said of setting up Russo's two goals. "It was nice to get a win after that game [last night], I think we played a lot better tonight than we did last night."
The IceHogs struck first when Lucas Carlsson gave Rockford a 1-0 lead just over eight minutes into the contest.
Brayden Burke responded a mere 25 seconds later, beating Rockford's Anton Forsberg low to the glove side with a quick release, capitalizing on an offensive zone faceoff win to tie the game 1-1.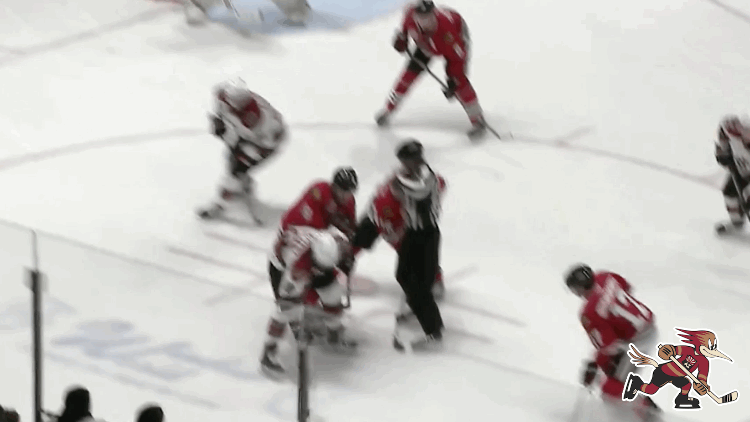 Less than three minutes after Burke's tally, Jeremy Gregoire netted his first goal in a Roadrunners uniform when he redirected a Dakota Mermis shot from the high slot to give the Roadrunners a 2-1 lead.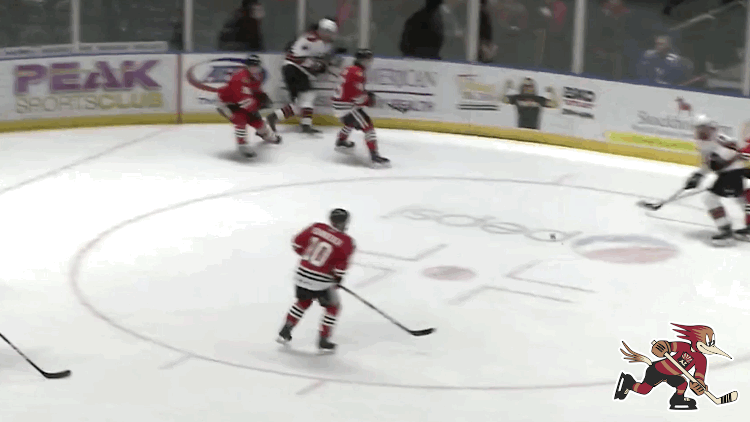 In the early stages of the second, Robbie Russo connected on a slap shot from the point during a power play to up the Roadrunners' lead to 3-1, netting the only goal of the middle frame.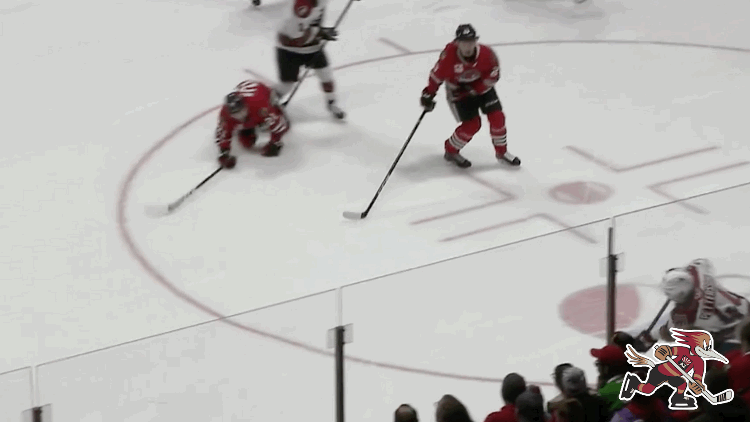 Midway through the third, the IceHogs scored two goals in a 40-second span to tie the game 3-3.
With time winding down in regulation and while operating on their third and final power play of the evening, Russo stepped into a drop pass from Petterson to bury his second goal of the night, giving the Roadrunners a 4-3 lead with 2:20 left to play.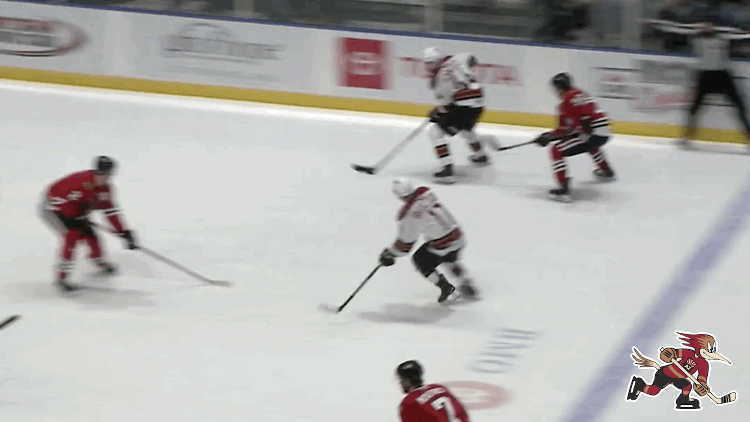 Trevor Cheek added an empty-net goal with 1:51 remaining.
"Tonight we played a full 60-minute game, and even though [Rockford] came back, we had a lot of tenacity as a team and we didn't give up, we wanted this one," said David Ullstrom, who assisted on Tucson's first goal.
Adin Hill stopped 27 of the 30 shots he faced to earn his seventh win of the season.
The Roadrunners will continue their road trip on Tuesday night when they take on the San Jose Barracuda at the SAP Center, where the puck is scheduled to drop just after 8:00 PM MST.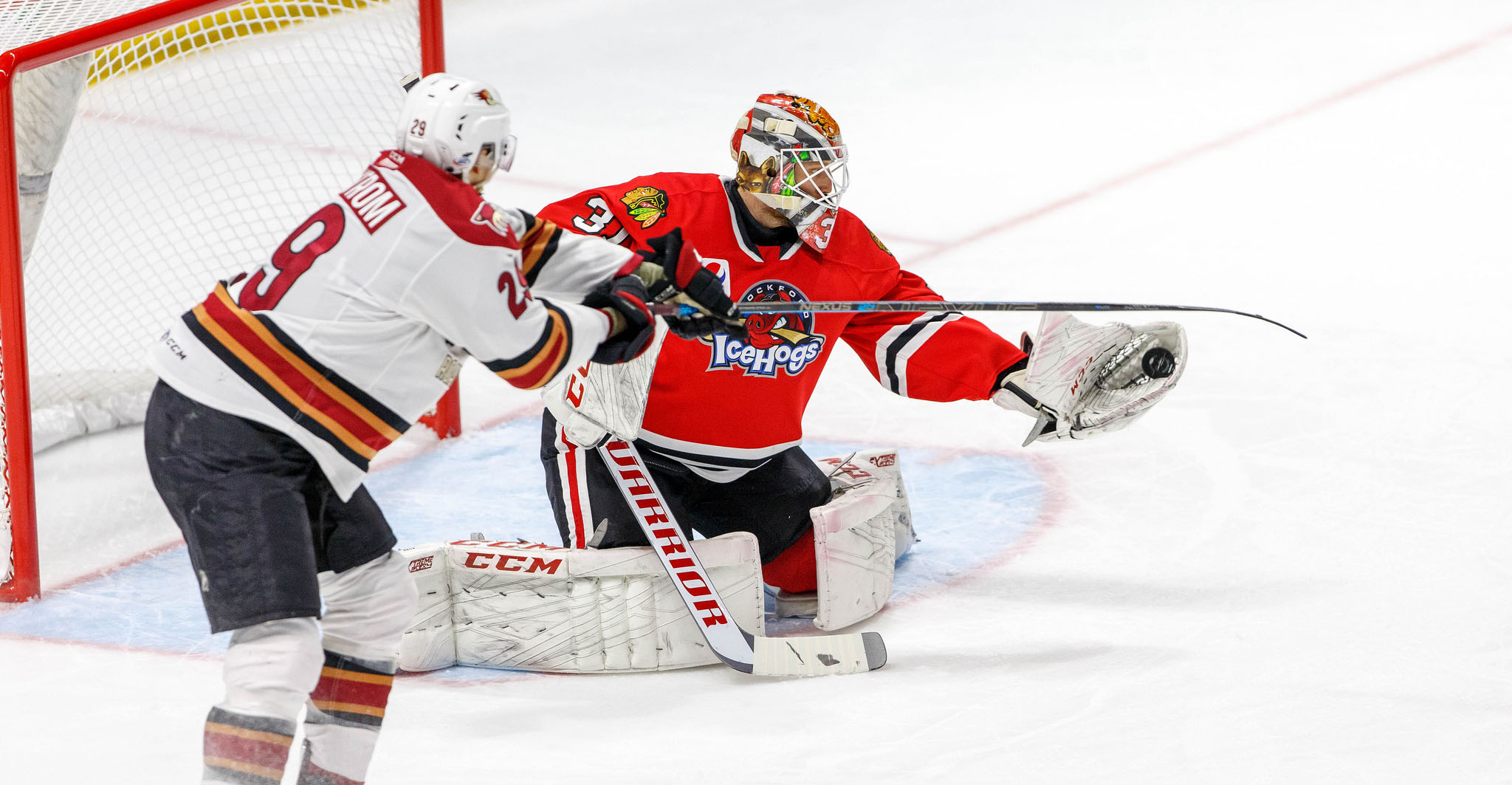 Photo: Todd Reicher/Rockford IceHogs