NEWS & STATS
Last Week Today: Roadrunner-up
By: Alexander Kinkopf
February 11, 2019 10:50 AM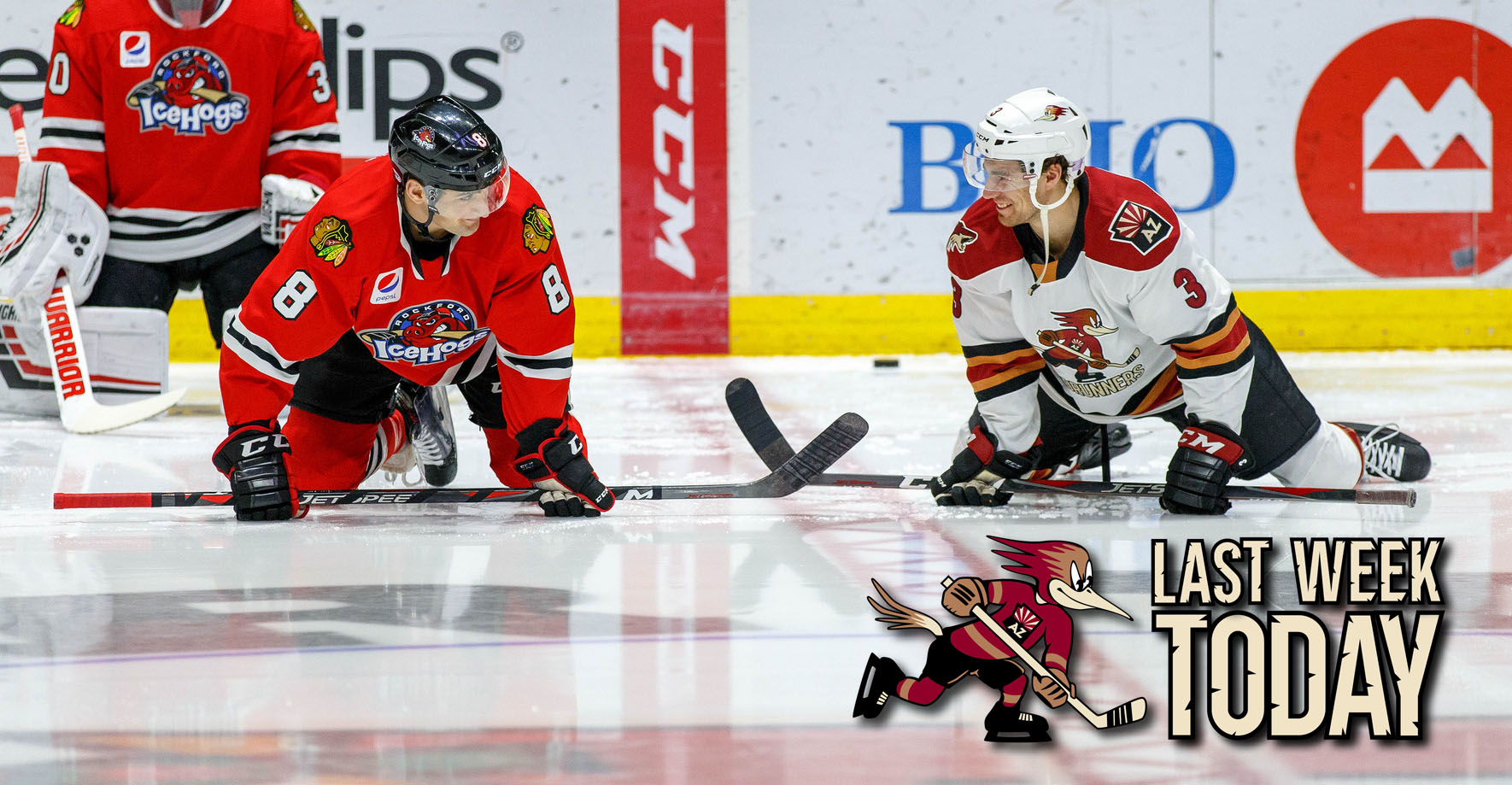 The Rundown:
Two games, and then one of groundbreaking proportions while the team traveled to San Jose to continue its trip.
As for Friday night, behold: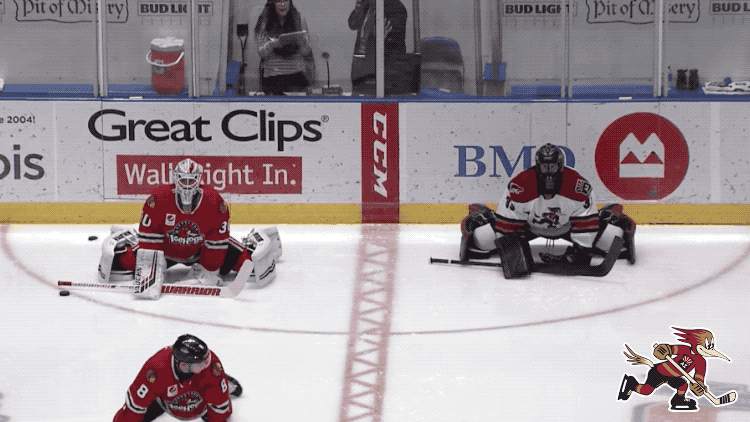 Nothing more to see there.
On to Saturday, and what a relief that proved to be as the Roadrunners snapped their five-game winless streak, their longest of such since March of 2017, beating the Rockford IceHogs by a 5-3 score.
The new acquisitions came to play. Jeremy Gregoire got on the sheet with a smooth redirect of a Dakota Mermis shot, while Emil Pettersson registered a career-high three assists, including the primaries on both of Robbie Russo's goals.
TEE! HIM! UP!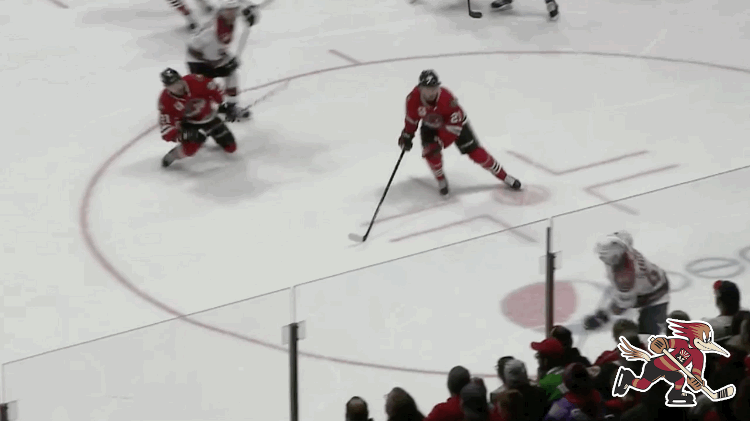 "I heard [Russo] has a bomb for a shot," Pettersson said postgame. "I just tried to tee him up and it worked."
Goodness. Russo's first multi-goal game showcased a shot that may be presenting itself a bit more often in the near future, especially with Kyle Capobianco out for the season. He's getting the green light to let loose and it's showing.
The inaugural Tucson High School Roadrunners team played for the Arizona High School Hockey Association D3 State Championship on Sunday, falling to Desert Vista HS by a 3-2 score to finish as runner-up.
The goals came off the sticks of Koryn Kaczynski and Alexander Perger. The team, consisting of 16 players who hail from seven different institutions, not only shattered expectations to achieve success at unprecedented levels, but laid invaluable groundwork that will benefit players, coaches, and parents alike for years to come as the program continues to evolve. True pioneers.
Story of the year here, thus far.
---
---
Where They Stand:
Record: 24-15-4-1 (.602 pts %)
Pacific Division: 4th Place
Western Conference: 7th Place *by win percentage
League: 10th Place *by win percentage
---
---
The Week That Was:
Friday, February 8
Roadrunners (1) at IceHogs (3)
BMO Harris Bank Center
Saturday, February 9
Roadrunners (4) at IceHogs (5) F/OT
BMO Harris Bank Center
---
---
Up & Down
Recalls (TUC --> ARI)
Tuesday, February 5: Dakota Mermis
Tuesday, February 5: Adin Hill
Wednesday, February 6: Michael Bunting
Friday, February 8: Laurent Dauphin
Friday, February 8: Adam Helewka
Assignments (ARI --> TUC)
Tuesday, February 5: Michael Bunting
Wednesday, February 6: Dakota Mermis
Wednesday, February 6: Adin Hill
Friday, February 8: Emil Pettersson
Transactions
Friday, February 8: Jeremy Gregoire – Traded from Milwaukee
---
---
Alumni in Action:
Jordan Oesterle sparked Conor Garland with a lead pass Thursday night at Gila River Arena, and Garland wheeled, finding a neutral zone pocket and racing into Columbus territory before freezing the Blue Jackets' Sergei Bobrovsky and beating the off-kilter goaltender with a wrister low to the blocker side. For Garland, it was his 11th goal of the season, tying him for the Coyotes' team lead.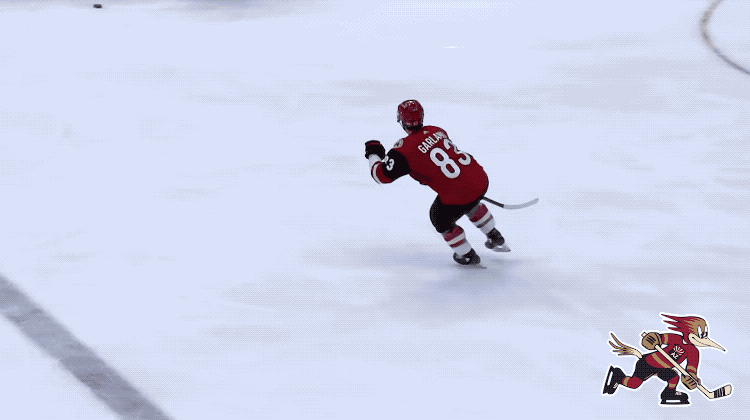 ---
---
Highlight of the Week:
Ranon Plett drives Desert Vista's defense wide as he enters the offensive zone, circling behind the net to create time and space before connecting with Alexander Perger atop the crease, getting the Tucson High School Roadrunners back to within a goal with under four minutes to play in Sunday's AHSHA D3 State Championship game.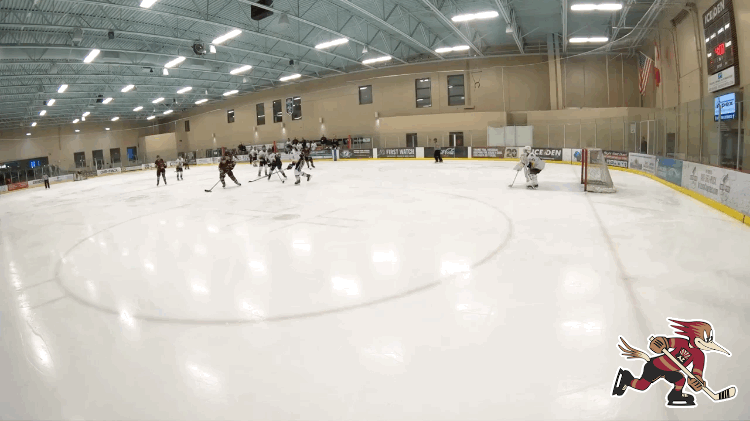 ---
---
Photo of the Week:
Claiming the top of the crease, Tyler Steenbergen goes airborne to avoid Robbie Russo's shot as he provides a deadly screen to help set-up the Roadrunners' third goal of the night, a goal that would be official less than a second after this snap was taken in the team's 5-3 win over the Rockford IceHogs on Saturday night at the BMO Harris Bank Center. (Credit: Todd Riecher/Rockford IceHogs)