NEWS & STATS
Roadrunners can't claim extra point in 3-2 overtime loss to Colorado
By: Alexander Kinkopf
March 02, 2019 9:25 PM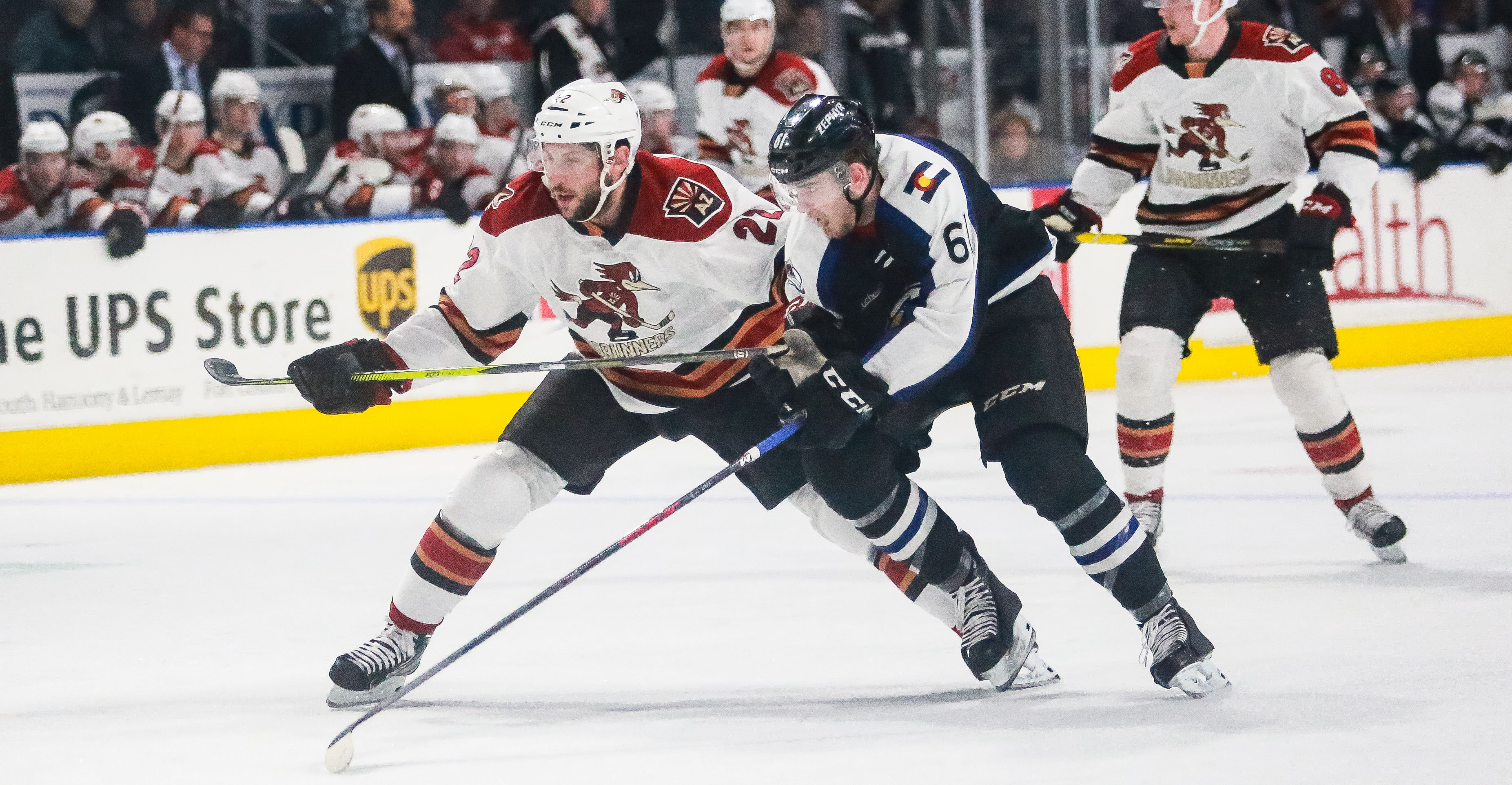 Photo: Colorado Eagles
Despite their vigorous efforts, the Roadrunners fell short to the Colorado Eagles Saturday night. suffering a 3-2 overtime loss at the Budweiser Events Center - the game-winner scored with nine seconds remaining in the extra frame.
The Roadrunners dominated Colorado in the shot department, firing away for their second-highest total of the campaign with 45, more than doubling the Eagles' total of 20.
With the loss, the Roadrunners fell to fifth-place in the Pacific Division, now out of a qualified playoff spot for the first time in 120 games, a stretch that dates back to April 15, 2017. The Eagles claimed fourth-place and now sit one point ahead of Tucson.
Defenseman Jason Demers made his team debut as he played in his first game while on a conditioning assignment from the Arizona Coyotes, playing on the Roadrunners' first defensive pairing to the right of captain Dakota Mermis.
Forward Kelly Klima made his American Hockey League debut, playing right wing on the fourth line.
Colorado's Sergei Boikov gave the Eagles a 1-0 lead with 3:35 left to play in the first period.
Less than a minute later, Dysin Mayo responded with his second goal of the season, driving into a one-timer after Brayden Burke dropped for the defenseman as he circled atop Colorado's zone.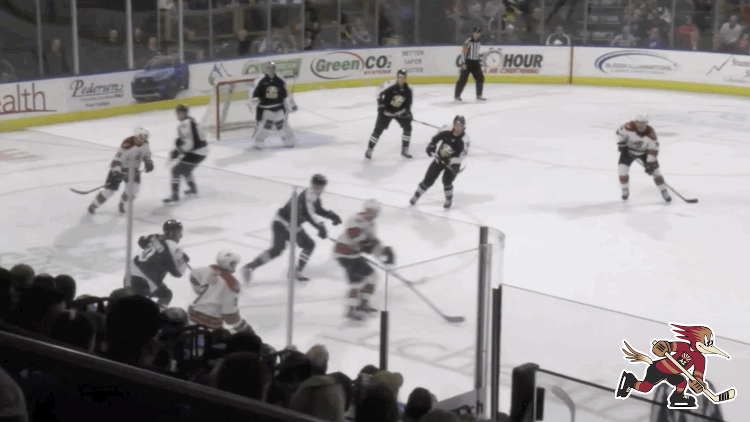 Mayo's goal, a shot through traffic that found its way into the net with the help of a fantastic Jeremy Gregoire screen, tied the game 1-1 with 2:41 left in the opening frame.
Just past the midway point of the second, Colorado's Logan O'Connor gave the Eagles a 2-1 lead.
The Roadrunners would be quick to counter yet again, Lane Pederson depositing a rebound off of a Jason Demers ricochet shot during a power play to tie the score 2-2 with 5:49 to play in the middle frame.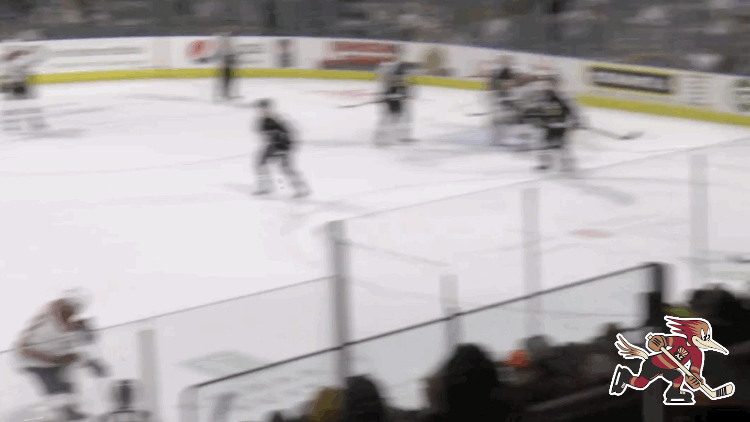 Demers' assist was his first AHL point since March 26, 2010, his last AHL game, when he scored against the Hershey Bears as a member of the Worcester Sharks.
Dominating possession in the third period, the Roadrunners outshot the Eagles by a 10-1 margin. Neither team would score, sending the game to overtime.
Colorado went on a power play with 1:21 remaining in overtime, and David Warsofsky connected with nine seconds left to secure a 3-2 win for the Eagles.
The teams will meet again on Sunday afternoon at the Budweiser Events Center, where the puck is scheduled to drop just after 3:05 PM MST.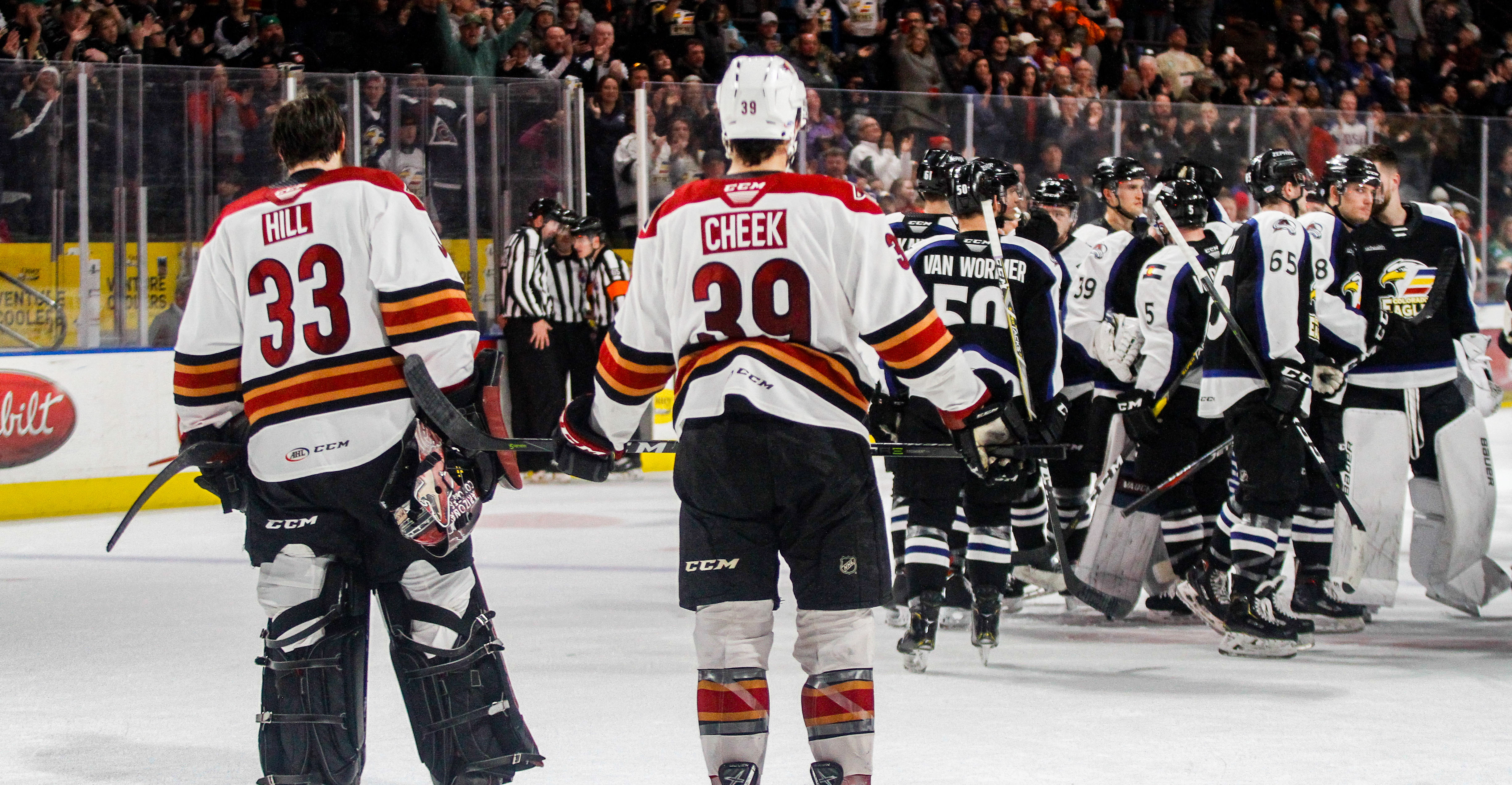 Photo: Colorado Eagles