NEWS & STATS
Last Week Today: Bunting's 100th, Fry's Direction
By: Alexander Kinkopf
March 11, 2019 2:05 PM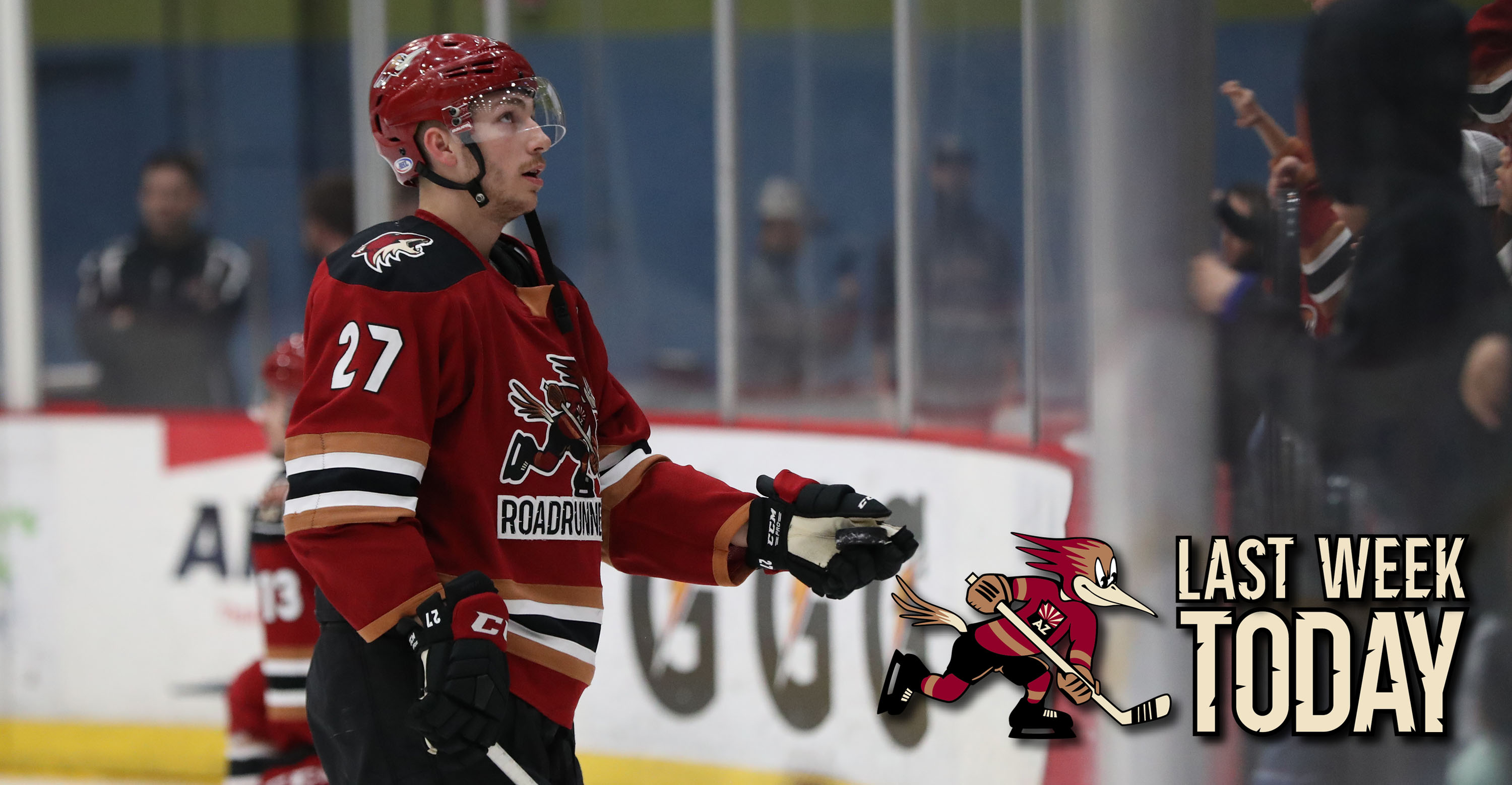 Photo: Chris Hook
The Rundown:
Just as they did in Colorado the weekend prior, the Roadrunners came home firing away against the Ontario Reign, piling on a combined 82 shots in two games, including their second-highest single-game total (47) of the season on Friday.
But, as has been the case lately, the shot-to-goal conversion hasn't been adding up.
The Roadrunners scored a combined three goals during the weekend, falling by a 3-1 score on Friday night, a 5-2 count on Saturday.
Of those goals, one came off the stick of franchise staple Michael Bunting, who in driving into a one-timer Saturday night and beating Ontario's Peter Budaj clean, registered his 100th point in a Roadrunners uniform.
Bunting has 48 goals and 52 assists in 172 games with Tucson.
Prior to Saturday's game,
Lyndsey Fry
's
Small Frys program
arrived at
Tucson Arena
for the first time. She, along with her coaching staff, held a clinic for 29 Tucson area girls.
"It was incredible. When we found out we were going to have so many girls out here, we were excited," Fry said of Saturday's clinic. "There was a big range of age and skill, and we love that. It's fun to get one the ice and show them that not only are other girls playing, but there are female coaches out here to look up to as role models. That's our motive."
Fry, a silver medalist at the 2014 Winter Olympics as a member of USA's National Women's Team, joined the Arizona Coyotes as a special advisor to President and CEO Ahron Cohen and team brand ambassador in November.
---
---
Where They Stand:
Record: 25-22-5-2 (.528 pts %)
Pacific Division: 5th Place
Western Conference: 9th Place *by win percentage
League: 21st Place *by win percentage
---
---
The Week That Was:
Friday, March 8
Roadrunners (1) vs. Reign (3)
Tucson Arena
Saturday, March 9
Roadrunners (2) vs. Reign (5)
Tucson Arena
---
---
Up & Down
Recalls (TUC --> ARI)
Assignments (ARI --> TUC)
Friday, March 8: Hudson Fasching
Transactions
---
---
Alumni in Action:
Christian Dvorak, who appeared in two games with the Roadrunners during his late-February conditioning assignment, scored his first NHL goals of the season in the Arizona Coyotes' 4-2 win over the Los Angeles Kings at Gila River Arena on Saturday night, including the game-winner, below, beating Jack Campbell bar-down from close quarters upon gaining control of a rebound from an Alex Goligoski point shot.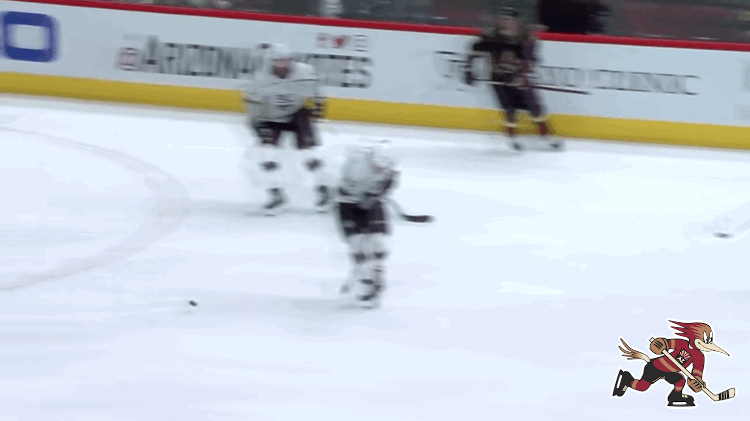 ---
---
Highlight of the Week:
Brayden Burke reaped the benefits of Michael Chaput's applied pressure to Ontario's breakout Saturday night, finishing the deal by scooping up the loose puck and immediately attacking the net, beating Peter Budaj with a tight move by tucking the puck just inside the far post, scoring his 11th goal of the season.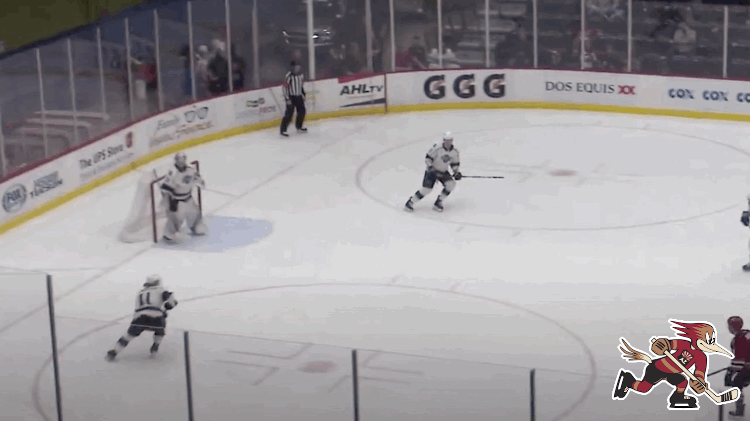 ---
---
Photo of the Week:
Major
Jeremy Jones
, who returned home from his deployment to Afghanistan on Friday afternoon, hugs his two sons moments after surprising his family to drop the ceremonial puck prior to Friday night's game at
Tucson Arena
. Watch the full video
HERE
. (
Credit: Chris Hook
)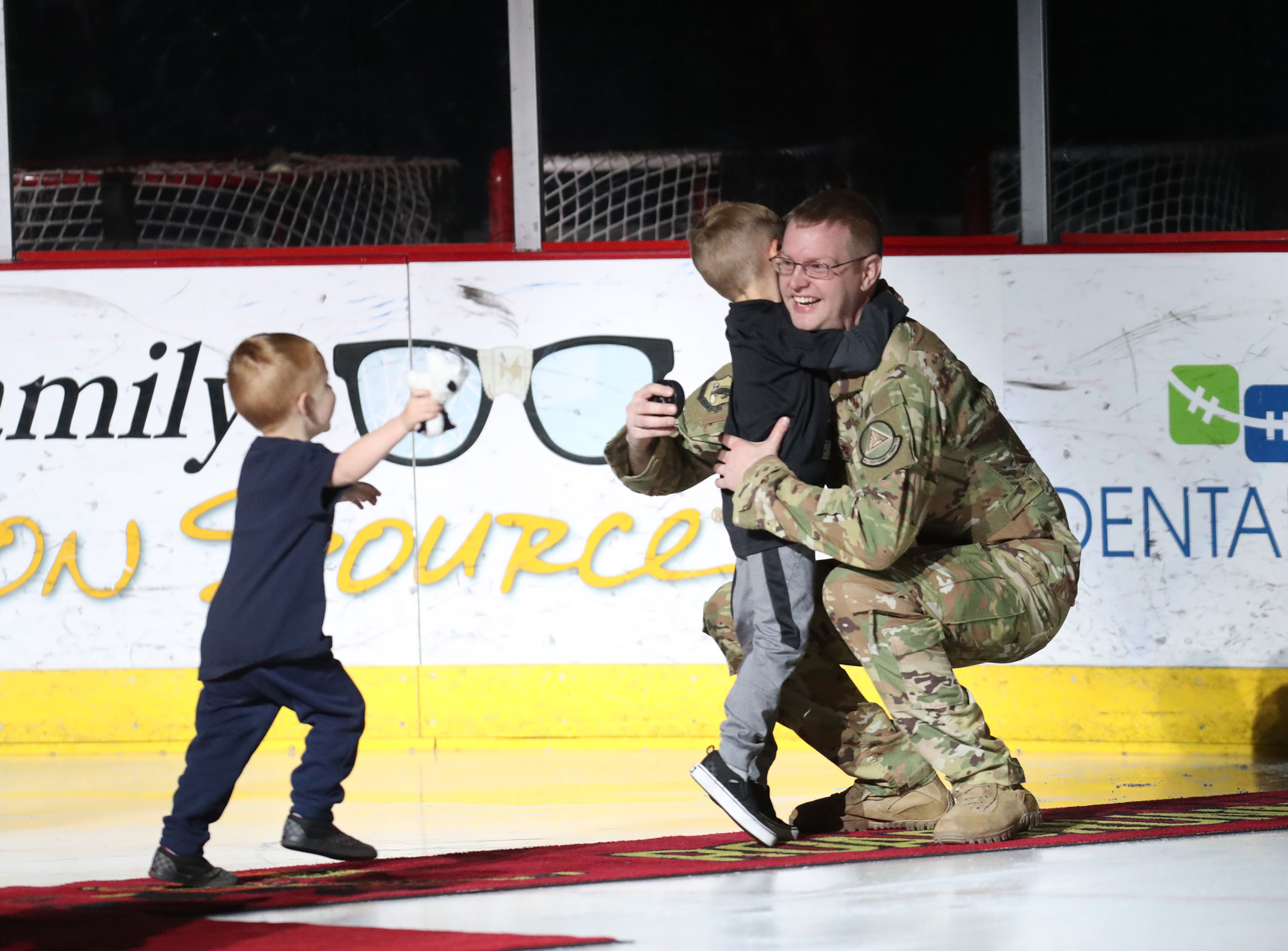 Photo: Chris Hook