NEWS & STATS
Last Week Today: Two Wins, Third Jersey
By: Alexander Kinkopf
March 18, 2019 4:33 PM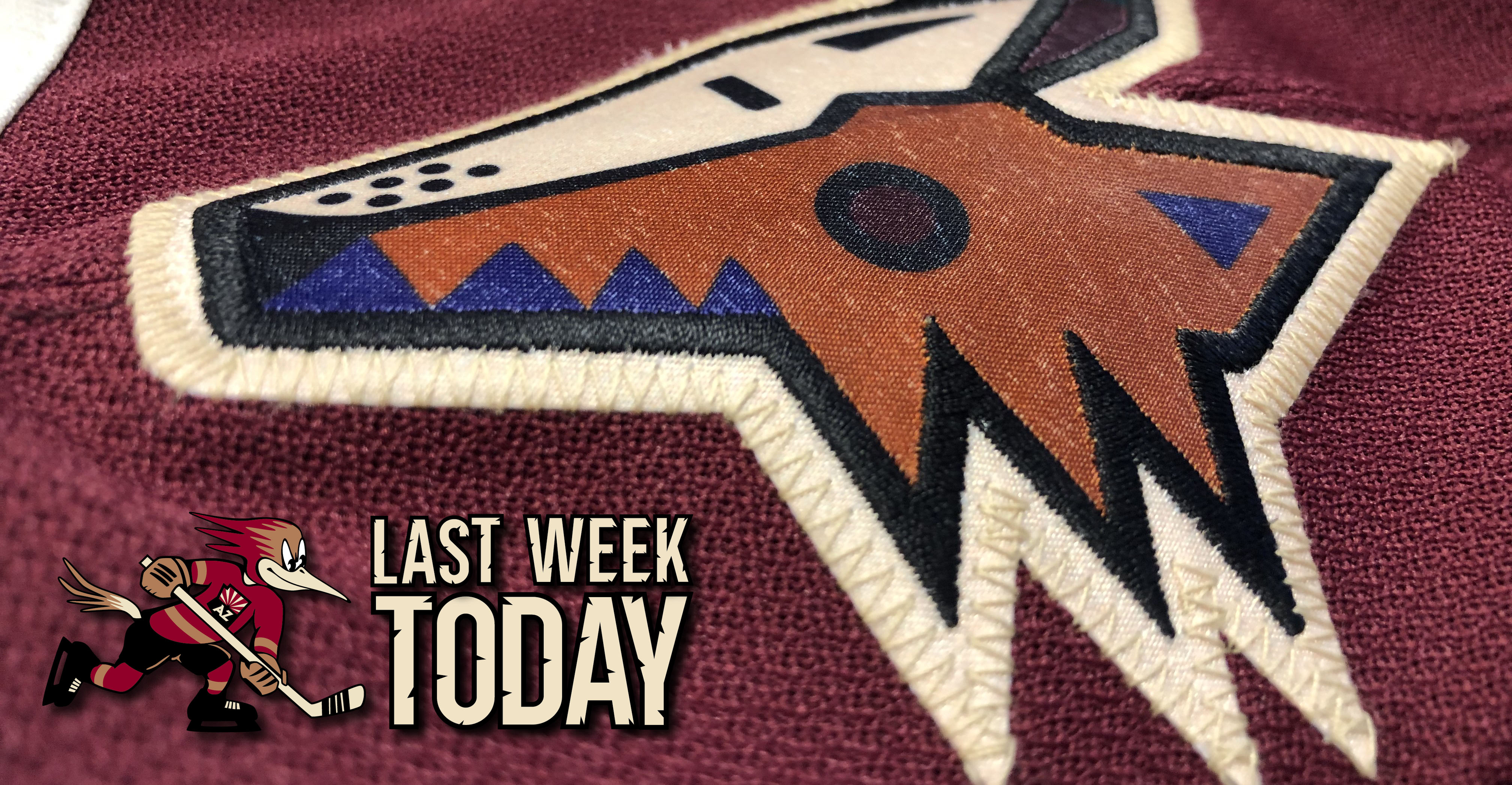 The Rundown:
Back in the win column, double time.
What could appropriately be considered season rejuvenation was the Roadrunners' pair of road victories over the Stockton Heat on Friday and Saturday night, the team snapping its seven-game losing streak and winning contests in consecutive fashion for the first time since January.
Crucial wins.
The Roadrunners topped the Heat by a 3-1 final on Friday and by a 5-2 count on Saturday. Lane Pederson had an absolute monster weekend, registering five points (2G, 3A) and credited with scoring both game-winners.
Notable storylines from the two wins include Michael Chaput's first goal in a Roadrunners uniform, Jalen Smereck's first AHL point of the season, and the extension of Michael Bunting's goal scoring streak to three games.
When Adin Hill gets goal support, he's terribly tough to beat. He stopped 48 of the combined 51 shots he faced, upping his season win total to 10.
Don't let Kevin Ekman-Larsson's 5'11", 181 lbs. stature fool you – he laid arguably the sturdiest hit of any Roadrunner so far this season Saturday night on known heavyweight Scott Sabourin – who stands at 6'3" and over 200 pounds.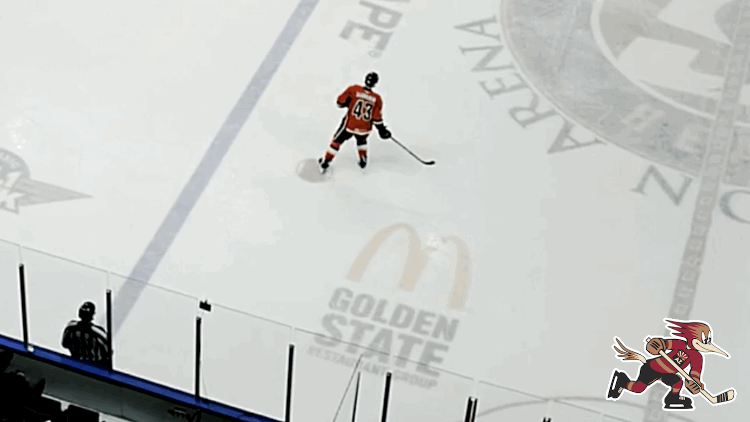 Rock solid, and about as clean as it gets, too. That's a hit, and a spectacular one.
A video package of the presser can be seen
here
.
A black Kachina style design, inspired by the Arizona Coyotes' original concept introduced in 1996 and the NHL club's current alternates, it will be worn for the team's home opener next year, with a slew of additional dates to be announced later.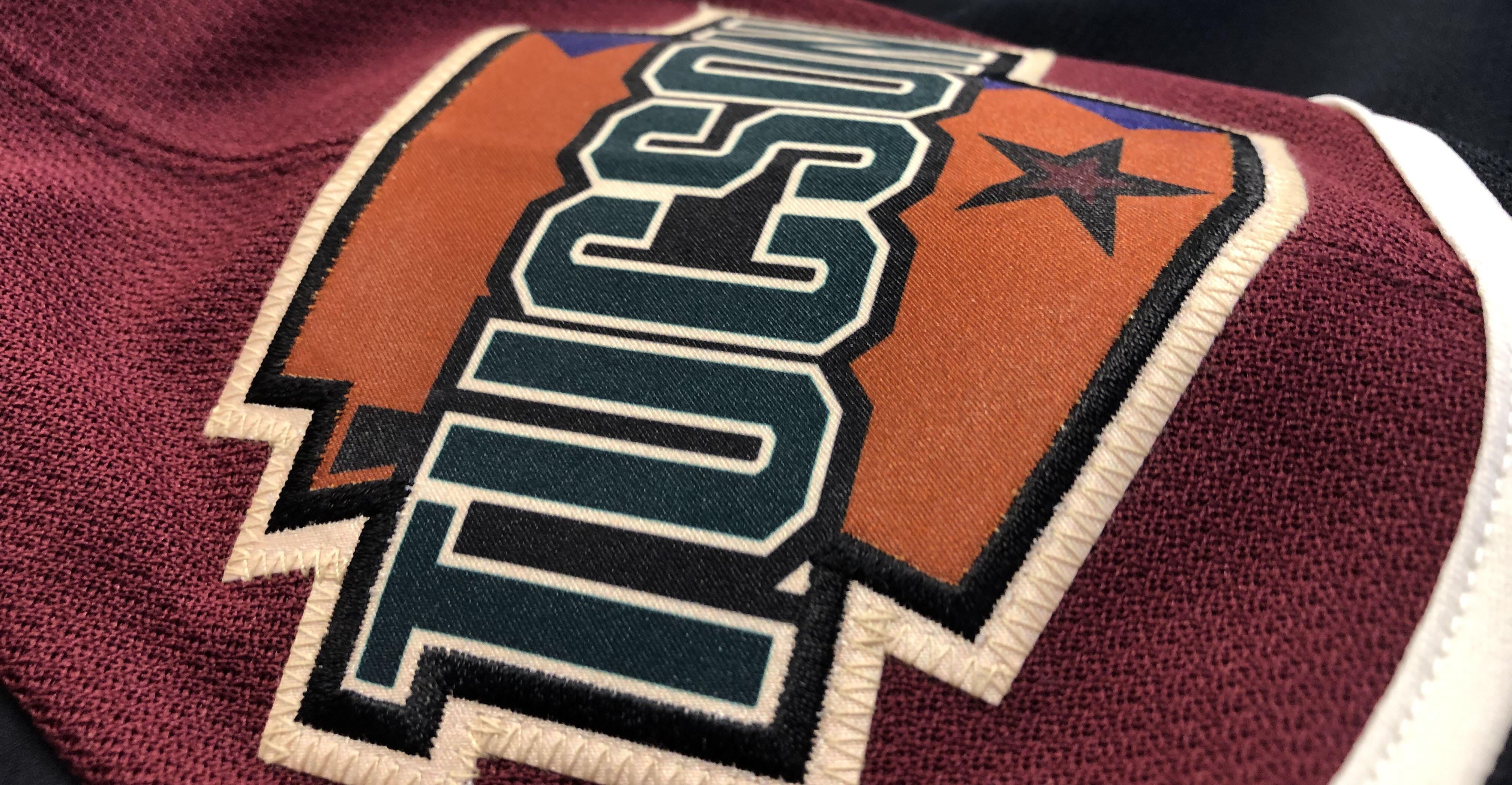 ---
---
Where They Stand:
Record: 27-22-5-2 (.545 pts %)
Pacific Division: 5th Place
Western Conference: 9th Place *by win percentage
League: 18th Place *by win percentage
---
---
The Week That Was:
Friday, March 15
Roadrunners (3) at Heat (1)
Stockton Arena
Saturday, March 16
Roadrunners (5) at Heat (2)
Stockton Arena
---
---
Up & Down
Recalls (TUC --> ARI)
Assignments (ARI --> TUC)
Transactions
---
---
Alumni in Action:
Buzzer beater! Two former Roadrunners fled down the ice in the waning moments of the Coyotes' 6-1 win over the Anaheim Ducks on Thursday night at Gila River Arena. Christian Fischer and Mario Kempe, each of whom have 57 games with Tucson on their pro playing resumes, connected to cap off Arizona's dominating victory when Kempe snapped home Fischer's feed to beat Ryan Miller for his fourth goal of the season, the puck crossing the line 0.7 seconds left.
---
---
Highlight of the Week:
It's gotta be the jersey, right? Nothing against the eight goals the Roadrunners scored or the myriad of saves made by Adin Hill over the weekend. Those were great, but it's tough to top these threads. Check those out. Oh, baby. Captain Dakota Mermis was the first player to model the new look on Monday.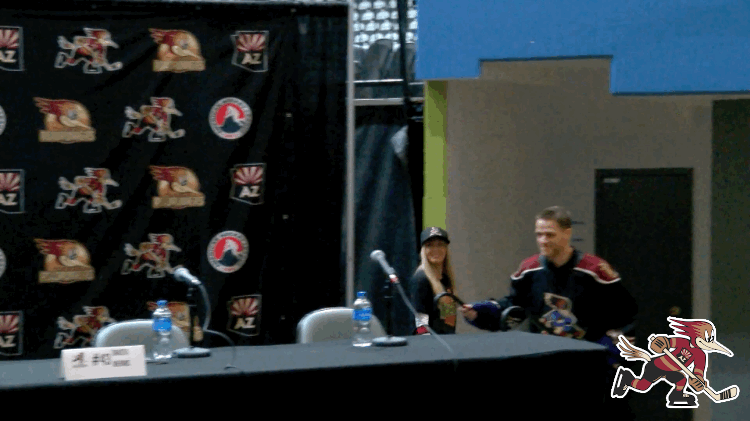 ---
---
Photo of the Week:
Adin Hill sticks out the right pad to deny Glenn Gawdin's breakaway scoring bid on Friday night en route to his 25-save performance, shouldering the Roadrunners to a 3-1 victory at Stockton Arena. (Credit: Asvitt Photography/Stockton Heat)