NEWS & STATS
Playoff Picture: Saturday, April 6
By: Alexander Kinkopf
April 06, 2019 9:16 AM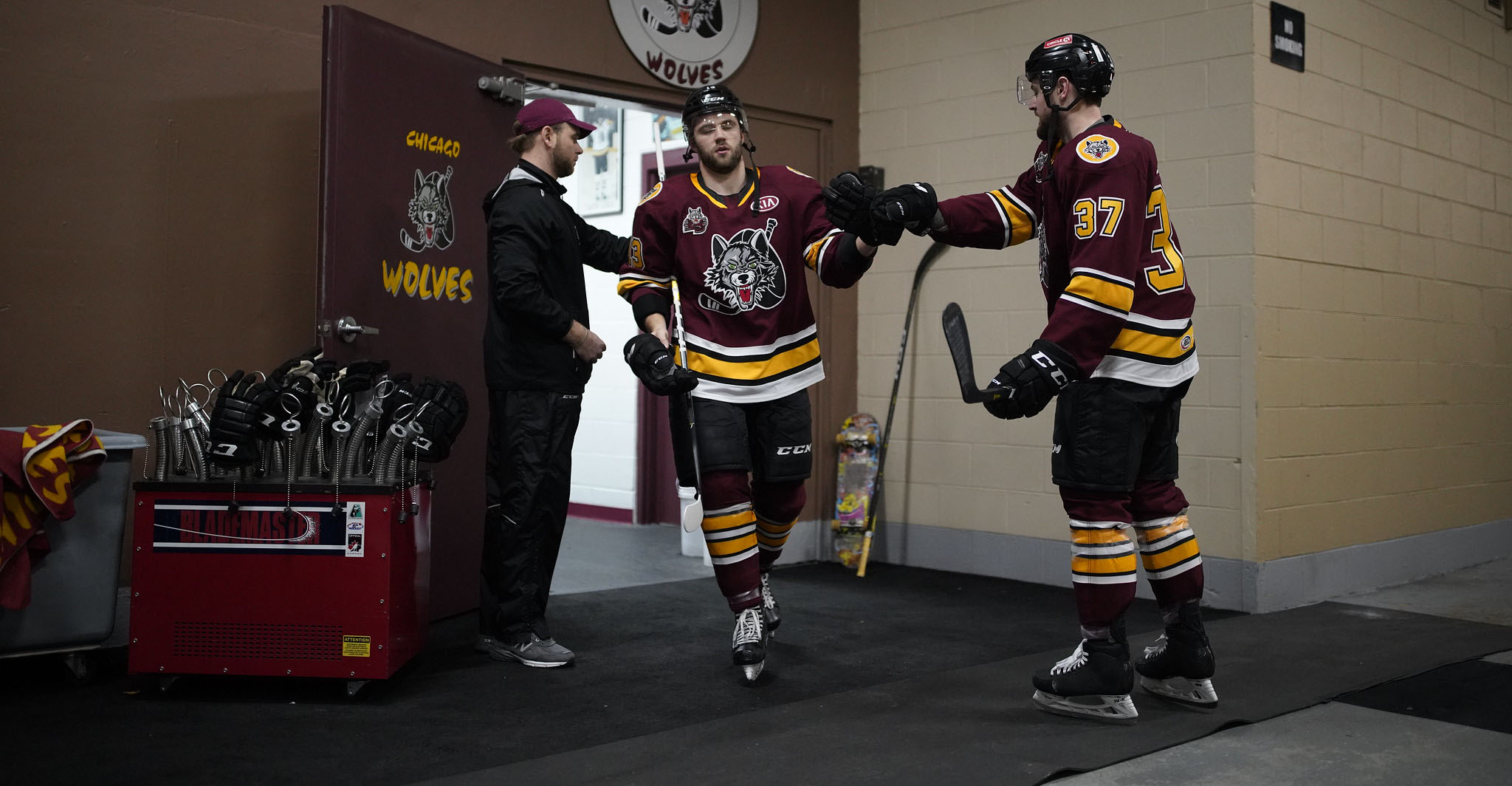 Photo: Ross Dettman/Chicago Wolves
The 'Playoff Picture' is a recurring segment that will run through Saturday, April 13, the end of the American Hockey League regular season, to detail the Roadrunners' push to qualify for the 2019 Calder Cup playoffs.
The following days, with no games involving Pacific Division teams pertinent to the grouping's playoff race, will be exempt: Monday, April 8, Tuesday, April, 9, and Thursday, April 11.
---
---
TODAY - Saturday, April 6:
Oddly enough, to follow a Friday sans live action for the Roadrunners, that will again be the case today – marking the first time all season the team has not been played on either a Friday or Saturday in the same weekend.
A very happy Saturday to you and yours – let's get to it.
The vitals, when talking the security of the Roadrunners' fourth-place positioning tonight, clearly hinge on the Colorado Eagles' game in Chicago against the Wolves. Should the Eagles win in any fashion, Colorado will momentarily leapfrog Tucson in the standings, nudging the Roadrunners to fifth-place.
If the Eagles earn a point via an overtime or shootout loss to match Tucson in standings points (74), the Roadrunners will maintain fourth-place, as they own the tiebreaker with 32 regulation or overtime wins (ROW), topping the Eagles' 29.
The only other Pacific specific game to be played tonight is a matinee affair in San Jose, where the Barracuda host the Grand Rapids Griffins in a quick, quick turnaround rematch. San Jose can become the second team in the division to clinch a playoff spot if any of the following three scenarios play out:
1) A win and a Colorado loss of any kind.
2) A regulation or overtime win and a Colorado shootout win.
3) An overtime loss or shootout loss and a Colorado regulation loss.
---
---
CURRENT STANDINGS:

---
---
GAMES WITH RELEVANCE:
GRAND RAPIDS GRIFFINS (38-24-6-4) at SAN JOSE BARRACUDA (36-21-3-4)
1:15 PM PST – SAP CENTER AT SAN JOSE
Notes: The Barracuda improved to 2-0-0-1 against Grand Rapids this season with a 3-1 win on Friday night … San Jose has been outstanding against teams from the Central Division, going 8-0-2-1 … The Griffins enter the day having lost five consecutive games, their longest losing streak of the season.
COLORADO EAGLES (34-25-4-1) at CHICAGO WOLVES (42-21-5-3)
5:00 PM PST – ALLSTATE ARENA
Notes: The Wolves have won both of the team's match-ups thus far, once in regulation and once in overtime … Both clubs enter the night with points earned in seven of their last 10 games … The Eagles will be without their number one goaltender in Pavel Francouz, who has earned 26 of Colorado's 34 wins this season.
---
---
QUALIFICATION / TIE-BREAKER RULES: