NEWS & STATS
Garland: "The first one's the toughest one"
By: Alexander Kinkopf
December 02, 2016 8:30 AM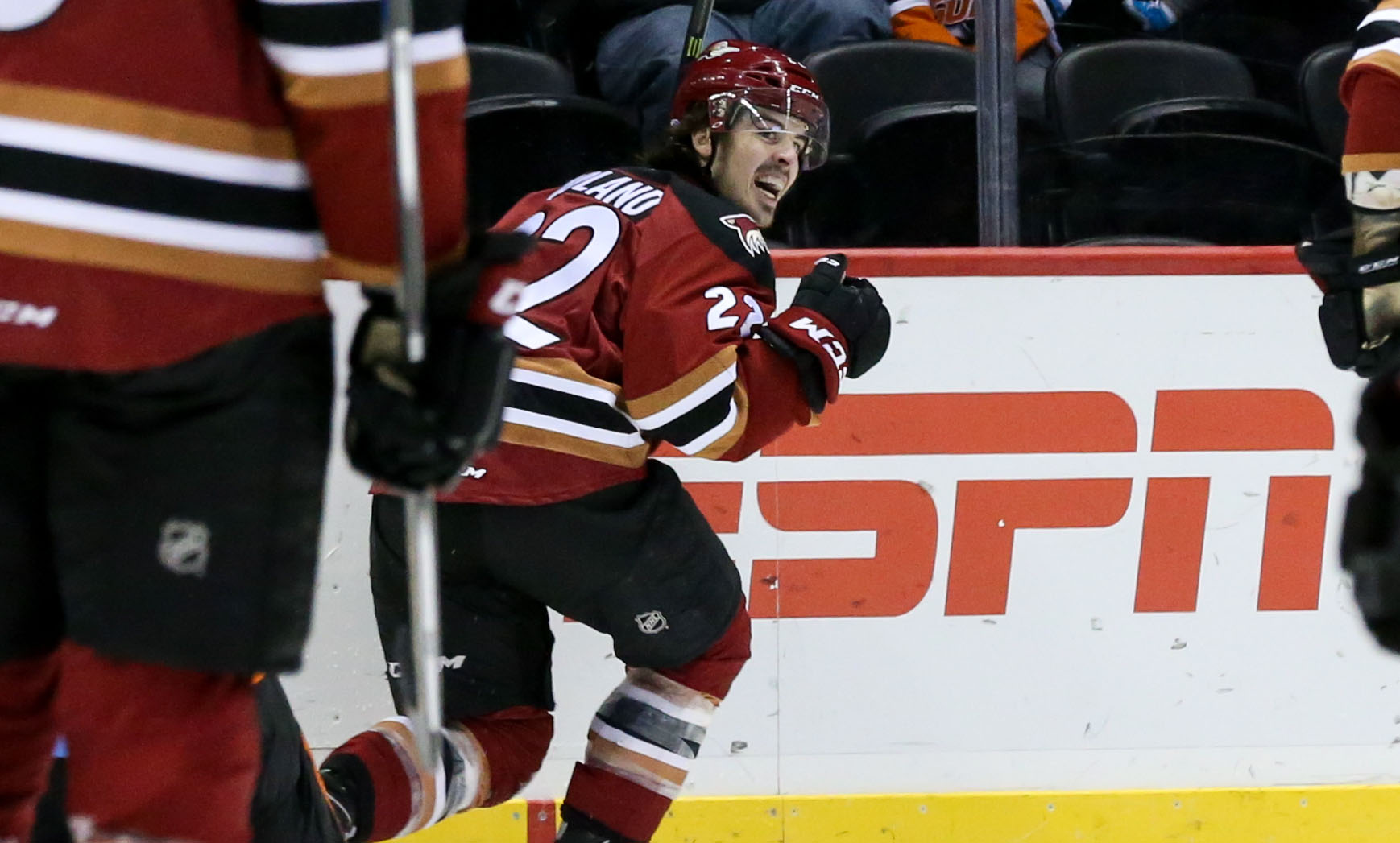 Oh, the wonders of what the first one can do.
Just over 11 minutes into Wednesday night's contest against the San Diego Gulls at the Valley View Casino Center, Conor Garland shoveled home his first-career professional goal.
The 20 year-old prospect, who the Arizona Coyotes selected in the 2015 NHL Entry Draft, was certainly due.
On a sequence that saw a corner-digging Matia Marcantuoni feed Zbynek Michalek atop the right point, Garland stationed himself to the left of San Diego's net as Michalek's one-timed shot caromed off of a defending Gulls player and onto his stick.
Garland's nimble reflexes to the redirection left him with a wide-open net, sliding the puck past a sprawling, exposed Dustin Tokarski.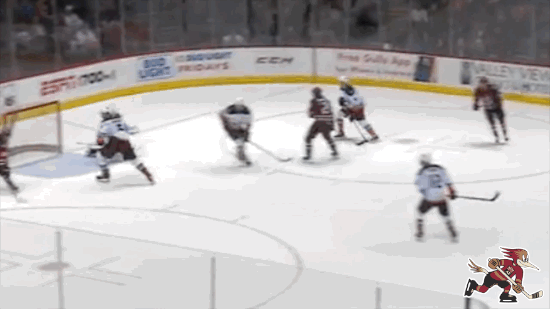 "I just saw the puck coming from the point and I tried to get to the side of the net," Garland said of the play. "It was a fortunate bounce and the puck ended up on my tape, so I just tried to put it in. The first one's the toughest one, so it seemed hard to even just put it into the open net."
The slinky forward is a two-time Jean Béliveau Trophy winner, which is awarded to the top scorer in the Quebec Major Junior Hockey League. Garland first earned the honor in 2014-15 when he registered 129 points (35G, 94A), and again in 2015-16 when he recorded 128 points (39G, 89A).
Garland was named the QMJHL's most valuable player following the 2014-15 campaign, taking home the Michel Brière Memorial Trophy; he is only the second American-born player to do so.
"It was nice to kind of get the monkey off the back to say, to get the first one," he said. "After that, you kind of enjoy it for a little bit, and then your next shift you're off, you forget about it, and just try to play the rest of the game."
The Roadrunners' hockey operations staff was mindful enough to secure the puck from Garlands' goal Wednesday night, which he now has as a keepsake for the memorable moment.
As for any other goals from his career that pop into the memory bank?
"I scored on my first shift in junior, so I think that was pretty cool," he said. "That's a little different from now, where it's been 14 games instead of my first shift."
That goal Garland is referring to came during his Moncton Wildcats debut, beating the Victoriaville Tigres' Brandon Whitney, who now plays for the Cincinnati Cyclones in the ECHL.
The Roadrunners could certainly use some continuity in offensive production from the Boston, Mass. native this weekend as the team looks to rebound from that difficult 5-1 loss in San Diego.
"Good for him," Mark Lamb remarked Wednesday night. "Hopefully its better times ahead and more points coming."