NEWS & STATS
Getting To Know: The Chicago Wolves
By: Alexander Kinkopf
June 26, 2017 12:48 PM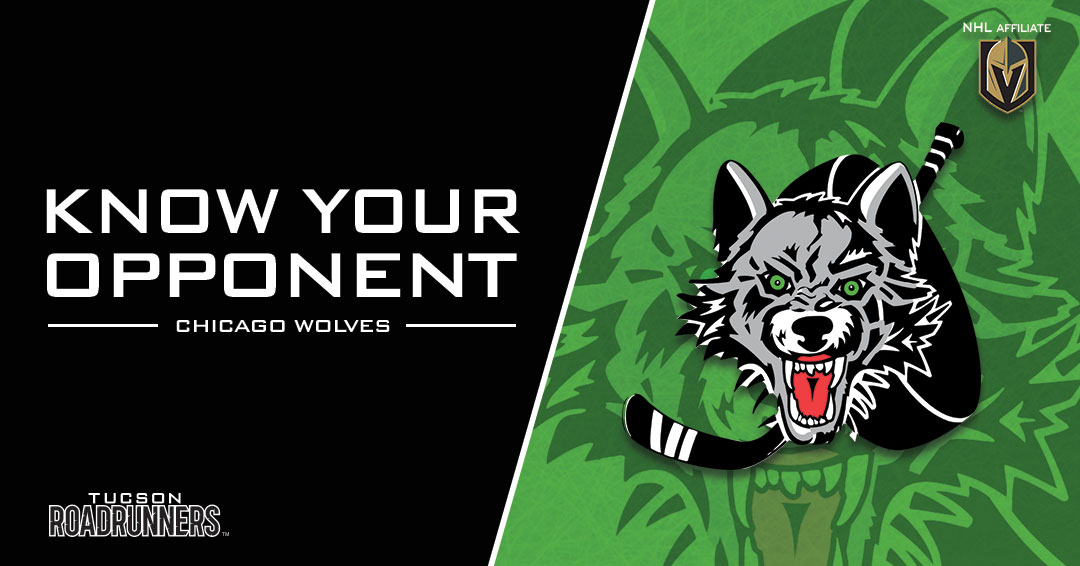 The Roadrunners are slated to welcome four new opponents during the 2017-18 season: the Chicago Wolves, Cleveland Monsters, Grand Rapids Griffins, and Iowa Wild, all of who represent the American Hockey League's Central Division. Tucson will play each of these clubs on four occasions - twice at home and twice on the road.
Introducing: The Chicago Wolves
---
LAST SEASON: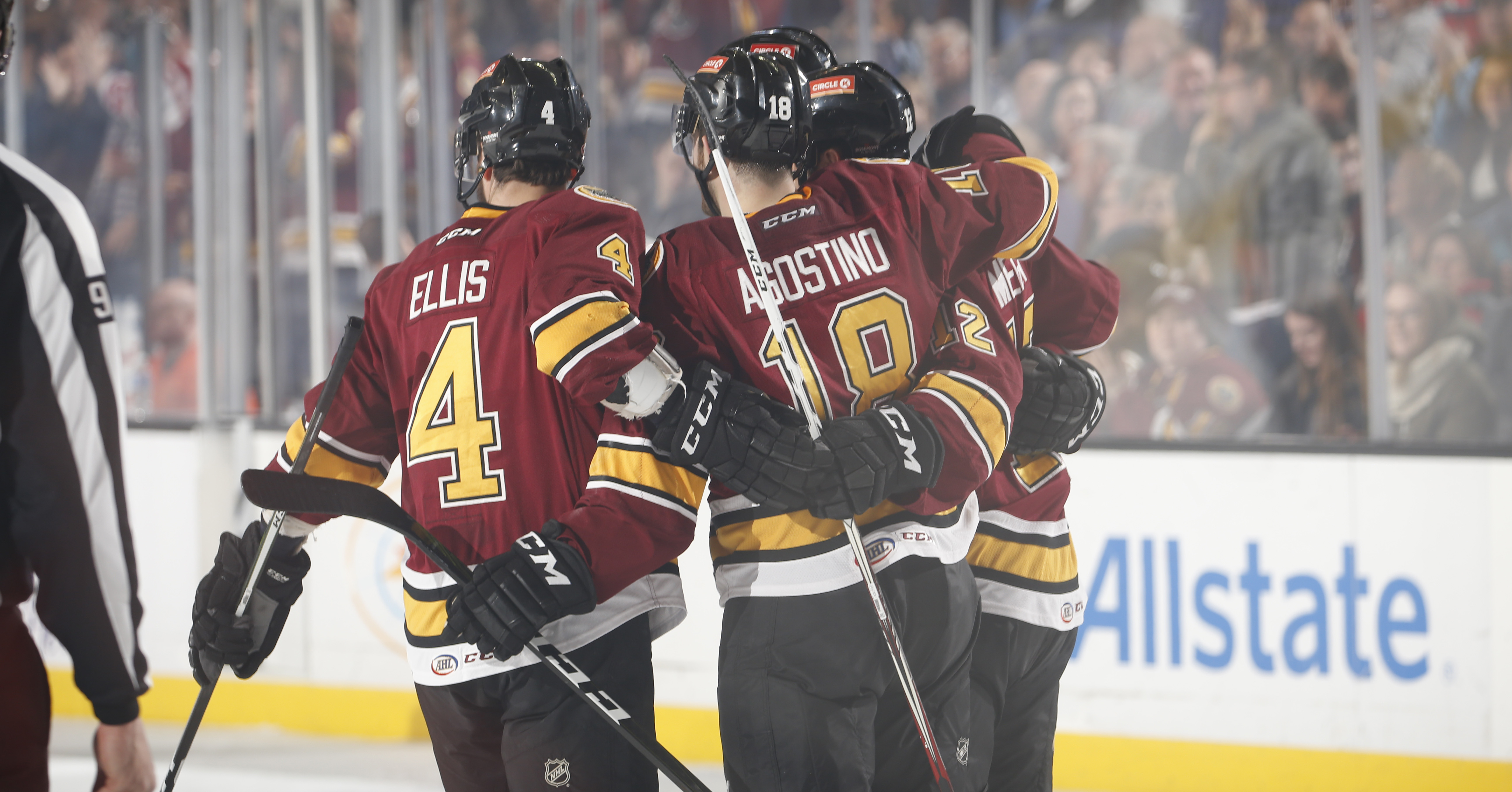 2016-17 Regular Season Record: 44-19-8-5
First Place, Central Division
2016-17 Leading Scorers:
1) Kenny Agostino – 83 points (24G, 59A)
2) Wade Megan – 66 points (33G, 33A)
3) Andrew Agozzino – 54 points (18G, 36A)
The Wolves are coming off a fantastic season, finishing in first place in the Central Division with a 44-19-8-5 record, good for 101 points and a .664 win percentage. Chicago beat the Charlotte Checkers in the first round of the playoffs, but lost to the eventual Calder Cup Champion Grand Rapids Griffins in the second round in five games.
Due to their new affiliation agreement with the NHL's Vegas Golden Knights, the Wolves' roster will likely change drastically in 2017-18. The St. Louis Blues were formerly the exclusive parent club of the Wolves for the past four seasons.
---
HISTORY: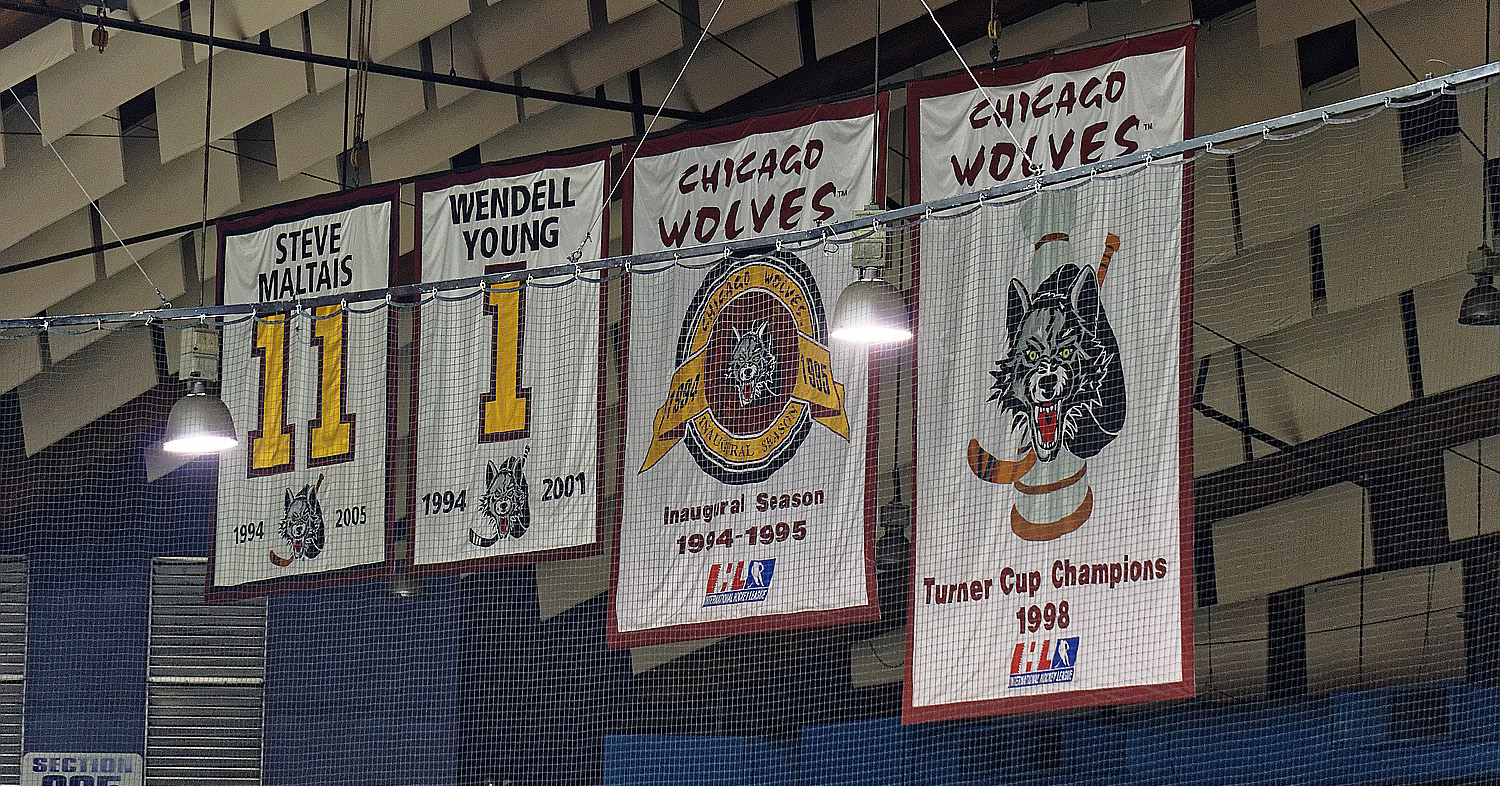 The Wolves franchise began during the 1994-95 season as members of the International Hockey League, where they played until the IHL folded following the 2000-01 campaign. Chicago won two Turner Cup Championships (1998, 2000) before being one of the league's six teams to join the American Hockey League at the start of the 2001-02 season. They have won two Calder Cup Championships (2002, 2008).
They are entering their 24th season as a professional franchise in 2017-18, their 17th in the AHL. The Wolves have qualified for the playoffs in 12 of their 16 seasons in the AHL.
---
ARENA: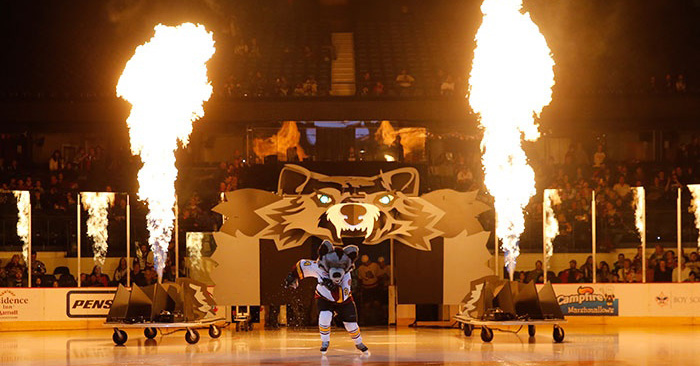 The Roadrunners will make a pair of visits to Allstate Arena in 2017-18, where the Wolves have played since the team's inception in 1994. Located in Rosemont, Illinois, the Wolves' home building seats a capacity of over 16,000 for hockey games. Allstate Arena is also home to the WNBA's Chicago Sky.
Allstate Arena hosted the 2001 IHL All-Star Game, and has served as a site for the Calder Cup Finals on three occasions (2002, 2005, 2008).
The Wolves boasted the American Hockey League's second-best record on home ice in 2016-17 with a 27-7-3-1 mark (.763 W%), behind only the San Jose Barracuda.
Chicago averaged 7,967 fans per game in 2016-17, the seventh-highest median in the AHL.
---
QUICK HITS: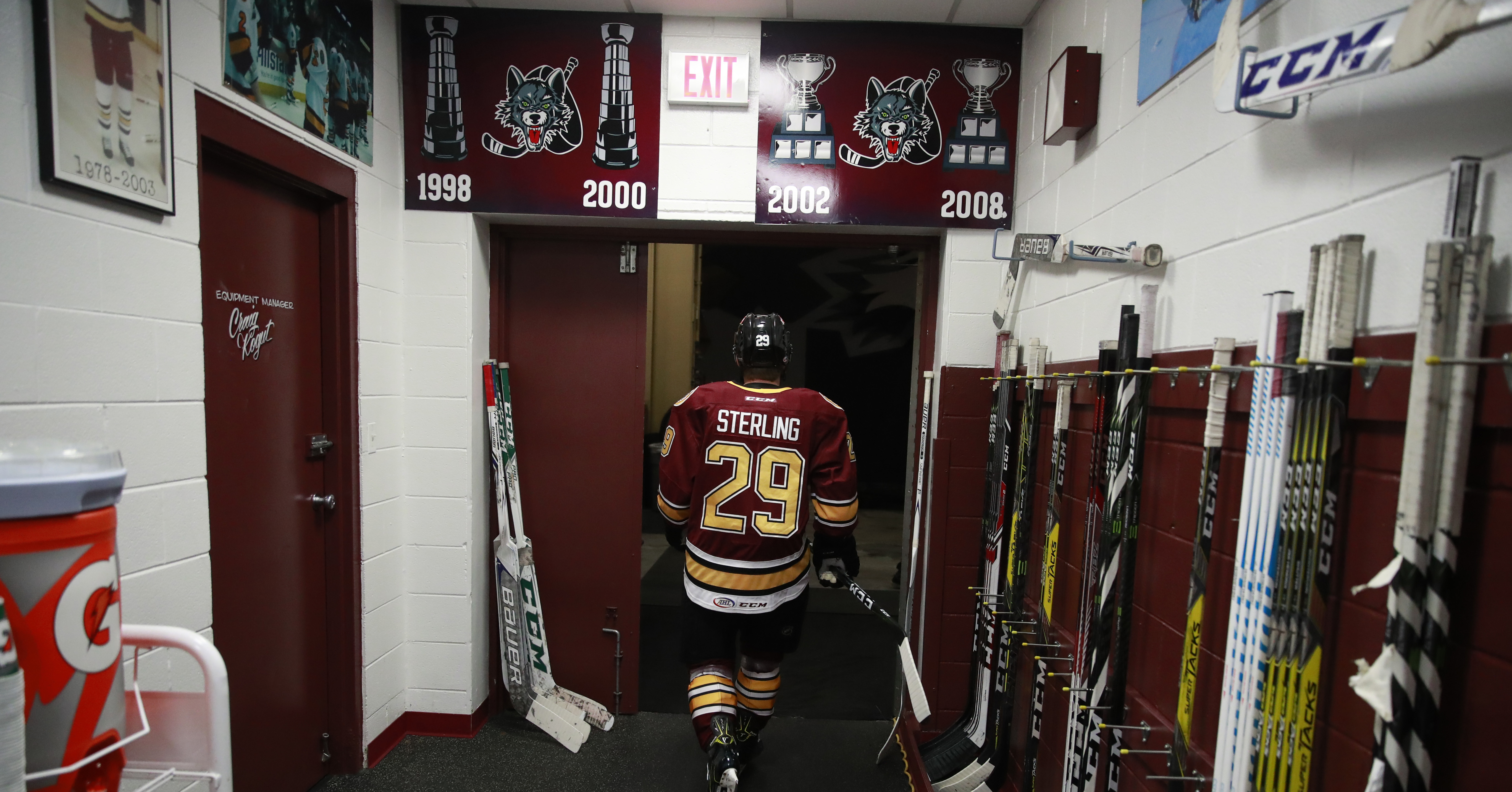 Retired Numbers:
#1 – Wendell Young
#11 – Steve Maltais
Parent Clubs:
2001-2011 – Atlanta Thrashers
2011-2013 – Vancouver Canucks
2013 – 2017 – St. Louis Blues
Present – Vegas Golden Knights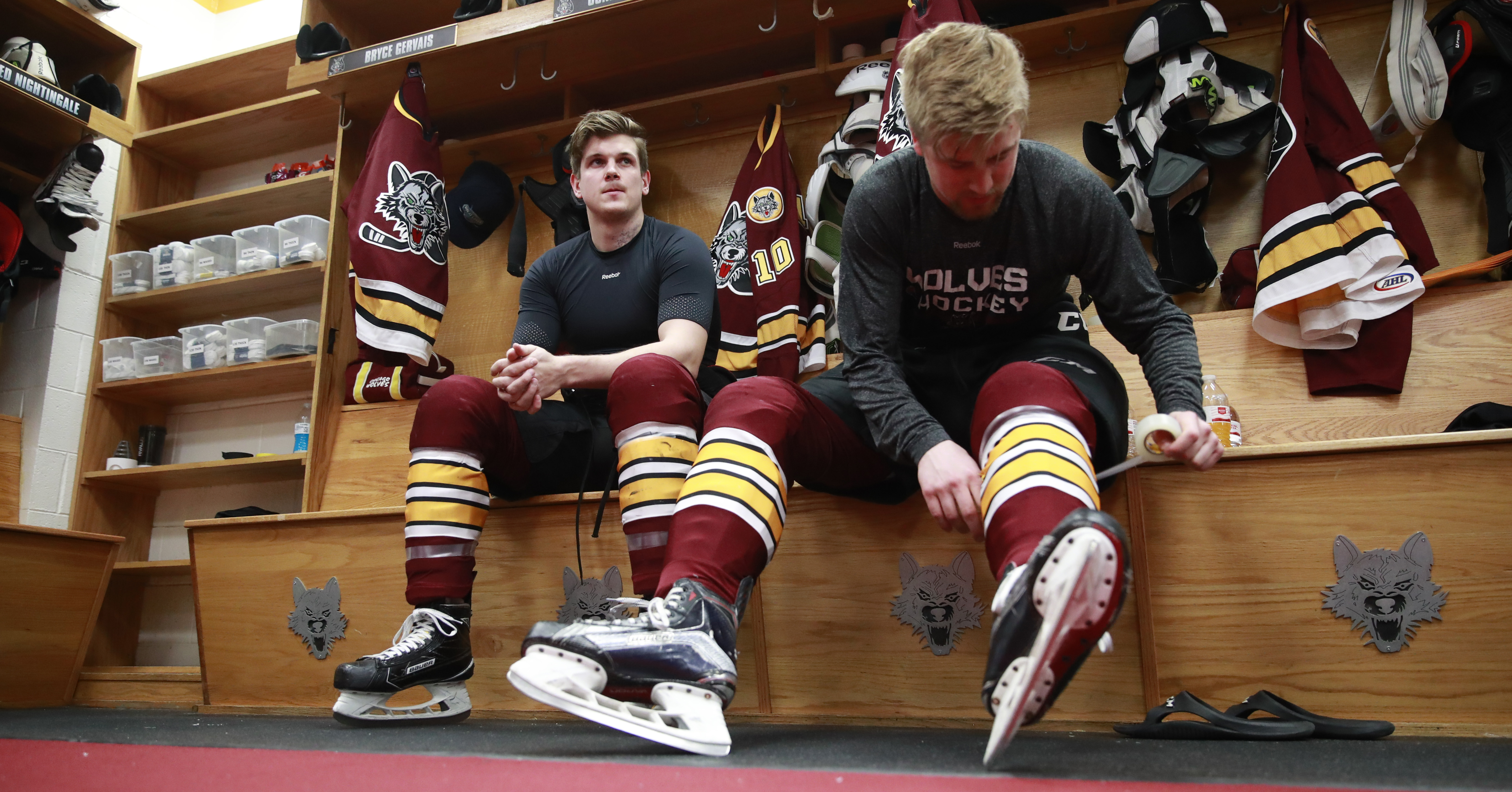 *Photos: Ross Dettman/Chicago Wolves