NEWS & STATS
Garland Reflects, Readies For Another Season Ahead
By: Alexander Kinkopf
June 29, 2017 1:55 PM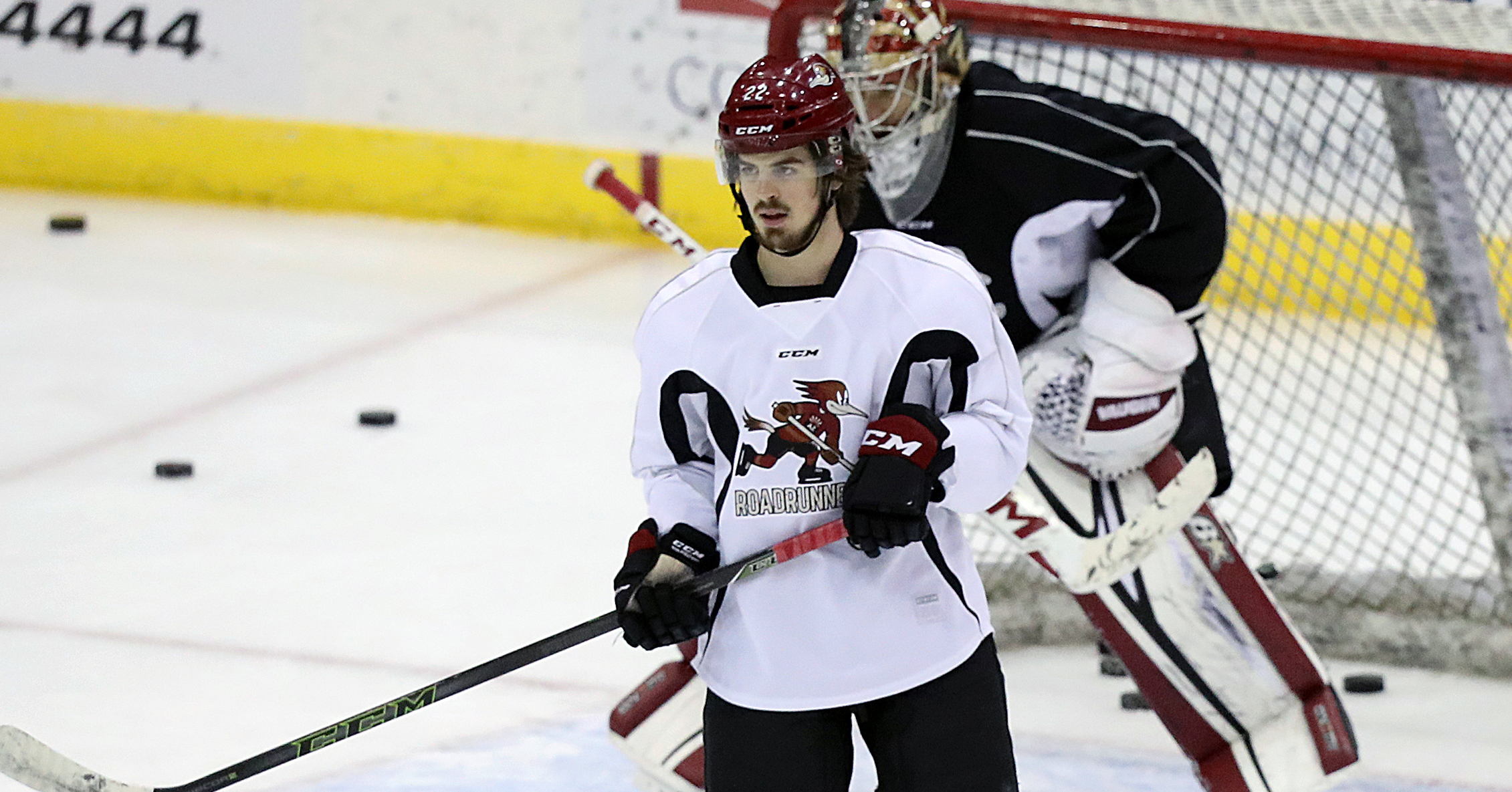 Conor Garland was back on the ice this week with the rest of the Arizona Coyotes' prospects for Development Camp in Peoria. While the focus is now on the year ahead, the shifty forward took a moment to reflect on the days of yore, his first professional season.
"It was a huge year for me."
For the 21 year-old, it was a time for attaining knowledge, to act as a sponge to the veteran presence that surrounded him in the Roadrunners locker room.
"I learned a ton from the older guys, guys who take care of their bodies, they're pros," he said. "You kind of get to see what kind of work you have to put in before practice, after practice, and before games to be always healthy and ready to play."
For the two-time Jean Béliveau Trophy winner (2014-15, 2015-16), points started to come at a regular pace near the end of the season. Garland marked the score sheet in six of his final 12 games, finding the back of the net in three of the team's final eight contests.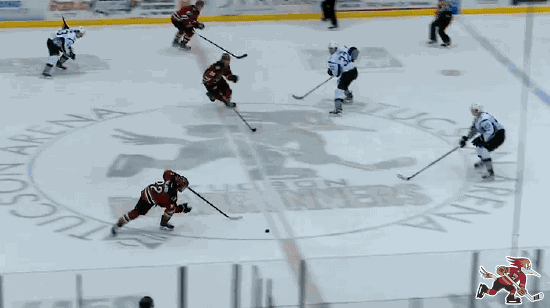 "I think my game got a lot better [as the year progressed]," he noted. "I used the resources we have here for player development, as well as the skills coaches, to talk about my game. I feel like I kind of got better every day. If I wasn't in the lineup, I was working with the coaches on getting my skills better and all of the stuff I needed to get into the lineup more."
Garland finished the 2016-17 campaign with 15 points (5G, 9A) in 55 games played. Often times the learning aspect of the game is more important than the numerical production posted out of the gates when it comes to transitioning to the professional level.
It's coachability, it's awareness, it's well-rounded growth.
"I was [out of the lineup] for a little bit, so I was able to learn from sitting up in the press box and watching where I could produce from and what I needed to work on," he said. "Skills coach [Steve Potvin] and I put in a good month of work when I was out and it paid off huge in that last stretch of the season. It was good to end the season strong, but I'm ready for next year and I think I can be a difference maker."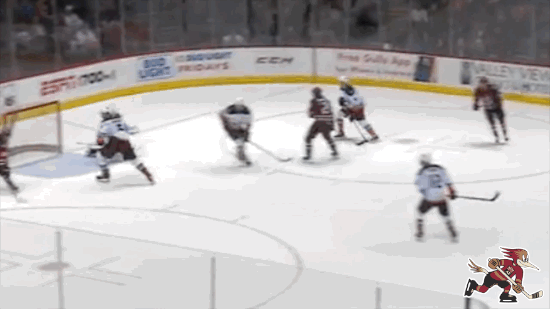 Development camp is just a small chapter in the process of a hockey player's summertime regiment, one that demands a lot of dedication to training on and off the ice.
"I've been working with my trainer in Boston right now, Doug Fairbanks, and we get together four times a week, and then we do speed training a couple times a week also," he said. "I might come back out here to Arizona to train for a little bit. I'll work with a skating coach, and then I'll work with a few local college and pro guys. I feel like I've gotten a lot better since I've gotten home, so it's been huge for me."
Garland's ultimate goal as the 2017-18 season approaches?
"Getting a little stronger, faster," he stressed. "Speed is obviously huge; you need to be able to move at a high level. It's a full season you're preparing for too, so the idea is to be conditioned and hit the ground running come camp time."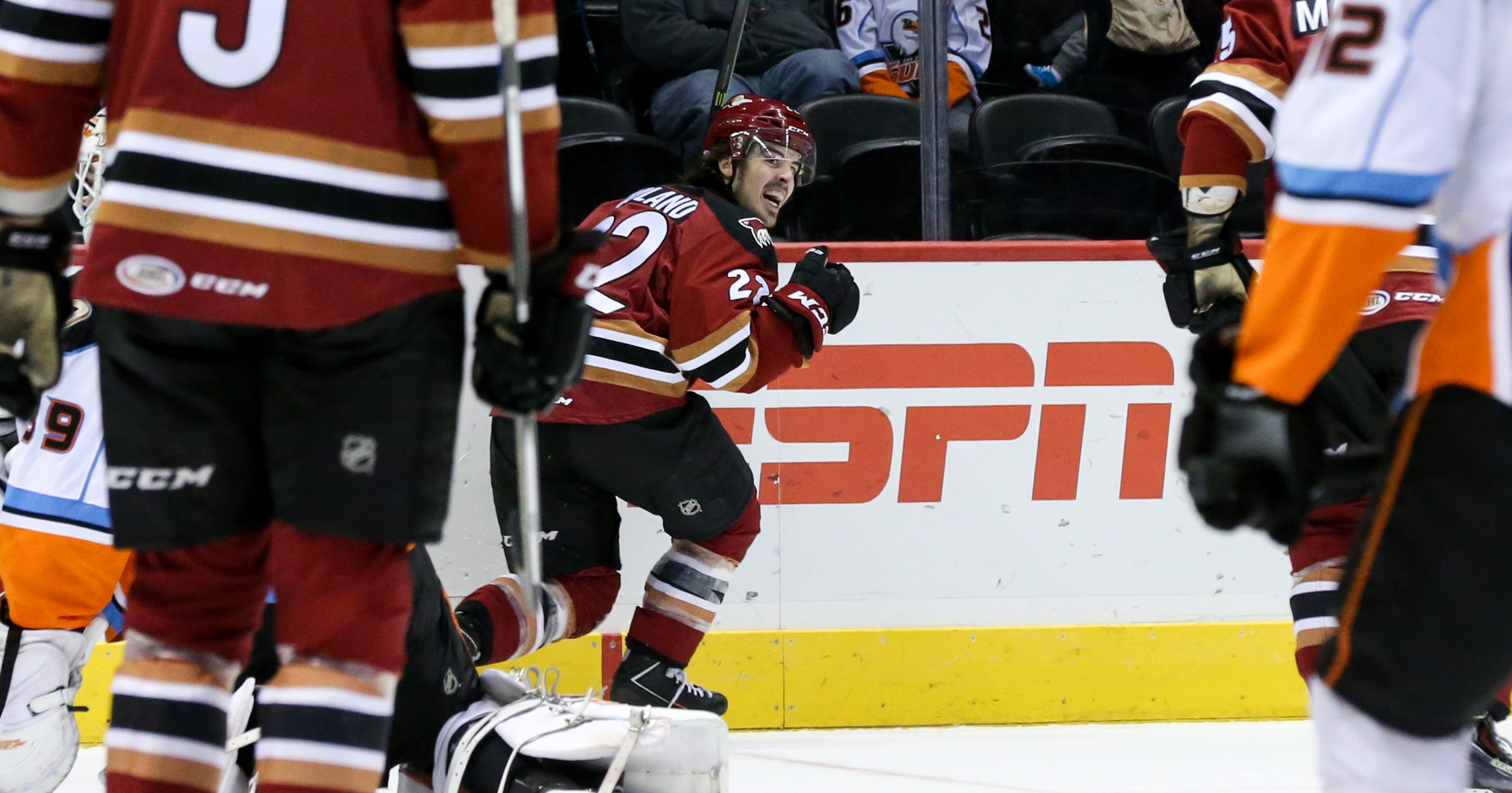 *Photos: Chris Hook (Top) / San Diego Gulls (Bottom)