NEWS & STATS
Capobianco, Smereck Look To Benefit From Pro Taste, Experience
By: Alexander Kinkopf
June 30, 2017 9:49 AM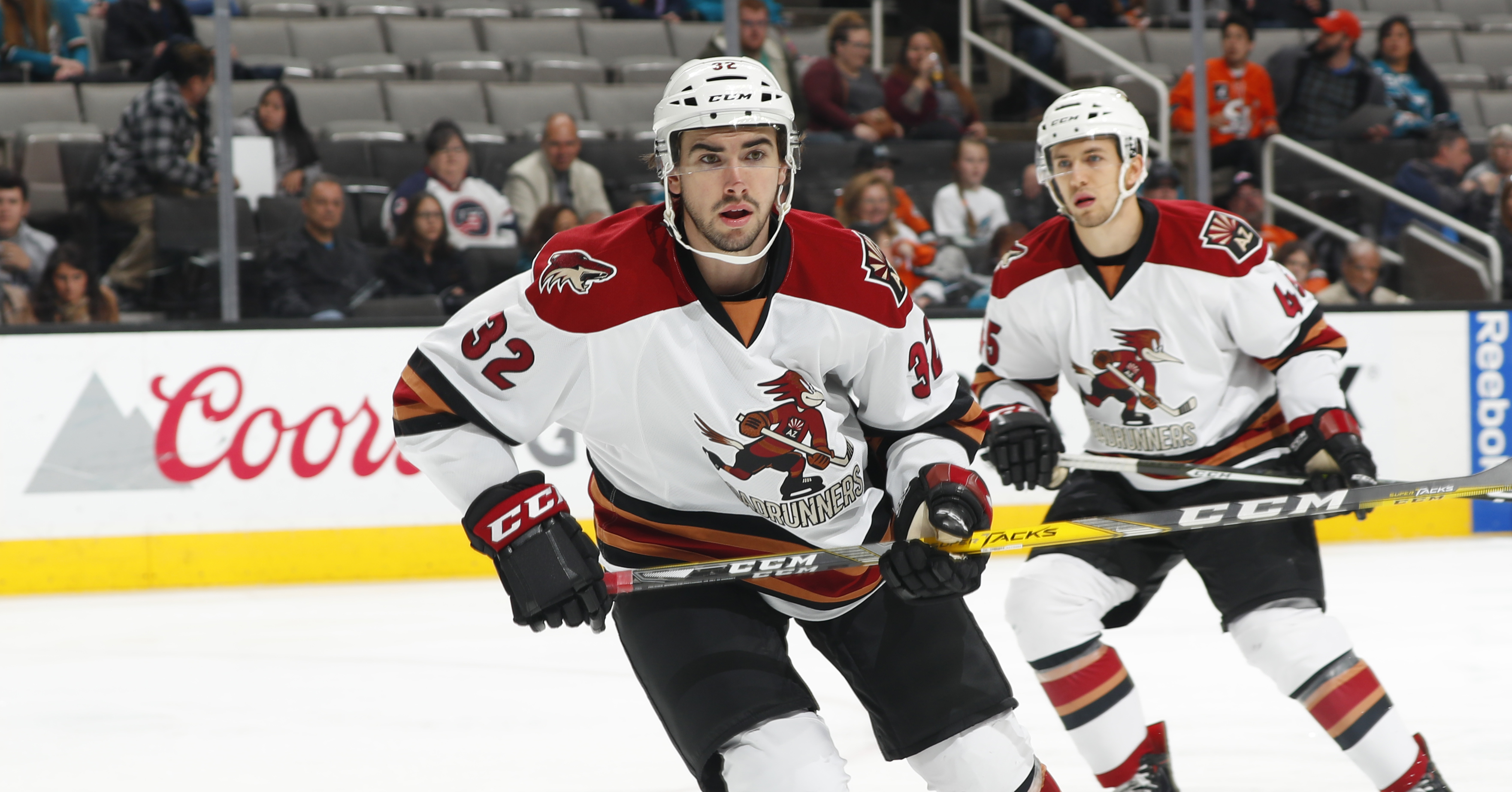 Defensemen Kyle Capobianco and Jalen Smereck shot up the ranks to make their professional hockey debuts with the Roadrunners following the completion of their OHL seasons at the tail end of the 2016-17 campaign.
Capobianco, drafted 63rd overall by the Coyotes in 2015, appeared in four games, while Smereck, who signed an entry-level contract with the organization last October, played in two games.
Hard to fathom is the effects such a small taste of the pro game can have on a player as they delve into their first offseason.
Be it four games of experience, or even just two, those end-of-season stints can be invaluable to a player's psyche and vital to one's physical evaluations and the plans put in place to improve upon them.
"It was unbelievable," said Capobianco. "It was great for me because I got to experience a road trip, which allowed me to see what the guys do and how they prepare on the road, especially that being a long trip. I was also able to see the difference between junior and pro hockey and how the guys prepare."
"It allowed me to see what I have to do over the summer."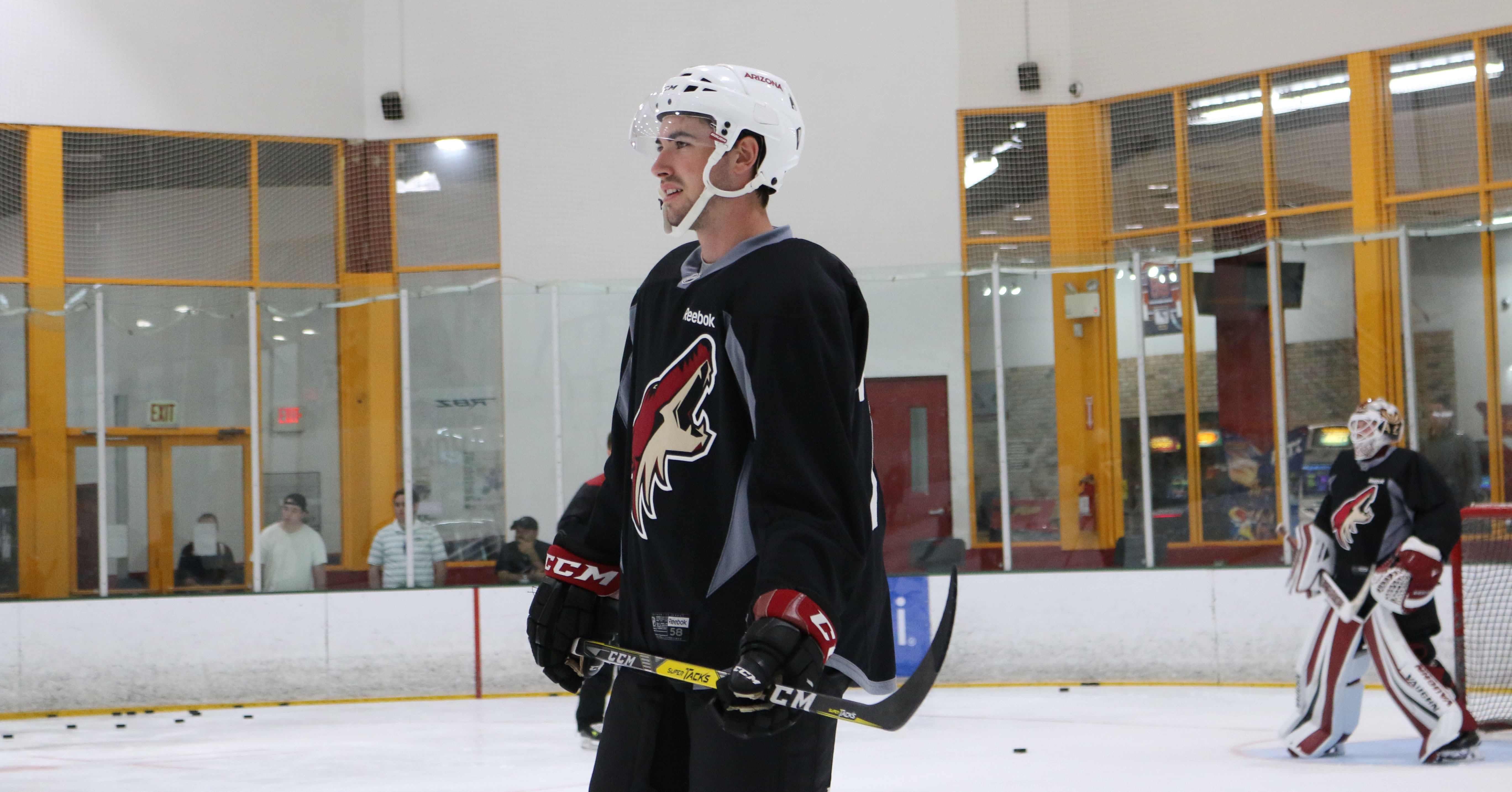 Capobianco has been on the ice with Coyotes prospects this week at Development Camp along with Smereck, who also preached the importance his short time with the Roadrunners helped with his summer preparations.
"It helped with my confidence," Smereck said of getting AHL experience. "It gives you a taste of what you're coming into next year. It gives you something to prepare for and it shows you what you need to work on throughout the offseason here, what you can do better."
Amidst the excitement and anxiety that comes with one's first dip into the professional spectrum, there are always going to be certain things that stick out, elements that hitch on with a player through the ensuing stages of his development.
"I saw the importance in guys' postgame routines," Capobianco noted. "I saw guys taking care of their bodies after the game. In junior you've got to rush to get to the bus and get to the next city, so just to be able to see what those guys do after the game and how it really makes a difference for the next game."
The game's rapid, up-tempo pace also calls for attention in the players' offseason preparations.
"I just noticed that all of the guys had really good sticks, you've got to be quicker," Capobianco noted. "Everything you do during the summer has to be to become quicker, making passes and receiving passes, because at the top level they pass it hard and zip 'em around, so you've just got to get ready for that."
In the Roadrunners' final game of the season on April 15 at Stockton Arena, Jalen Smereck buried the first pro goal of his career in what was only his second professional game when he fired wrist shot past Stockton's Mason McDonald as he followed up on an offensive zone rush.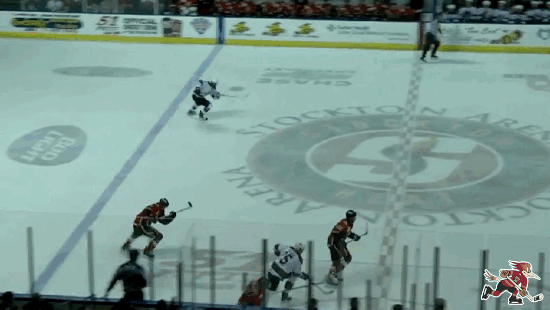 "It's always a great feeling to get the first one out of the way," he said of his goal. "It just happened to come from a spot where I like to shoot from, and when it went in I was pretty happy, it was a big confidence builder for me. I like to get in on the offense and try to jump up into the play as much as I can, pick my spots."
Both Capobianco and Smereck will wrap-up Coyotes Development Camp Friday evening when they go head-to-head in an intra-squad scrimmage at the IceDen in Scottsdale.
ROSTERS/INFO
After that, it's back to work, where both players will look to transition last season's taste of the pro game into full rookie seasons in the American Hockey League.
Jalen Smereck, on his offseason conditioning:
I just want to get stronger, so that means getting into the weight room every day. My skating, you can always work on that, getting stronger on your skates, working on your shot, little stuff like that always makes a big difference.
Kyle Capobianco, on his summer training:
I've been working with a few of the guys such as Christian Fischer, Christian Dvorak, Dylan Strome, and Clayton Keller. Those are good guys to be training with. I've been looking forward to training with them, and I'm happy that I'm in a group where we all push each other to get the best out of each other.