NEWS & STATS
'Explosiveness' The Focus In Fischer's Summer Regiment
By: Alexander Kinkopf
July 06, 2017 2:45 PM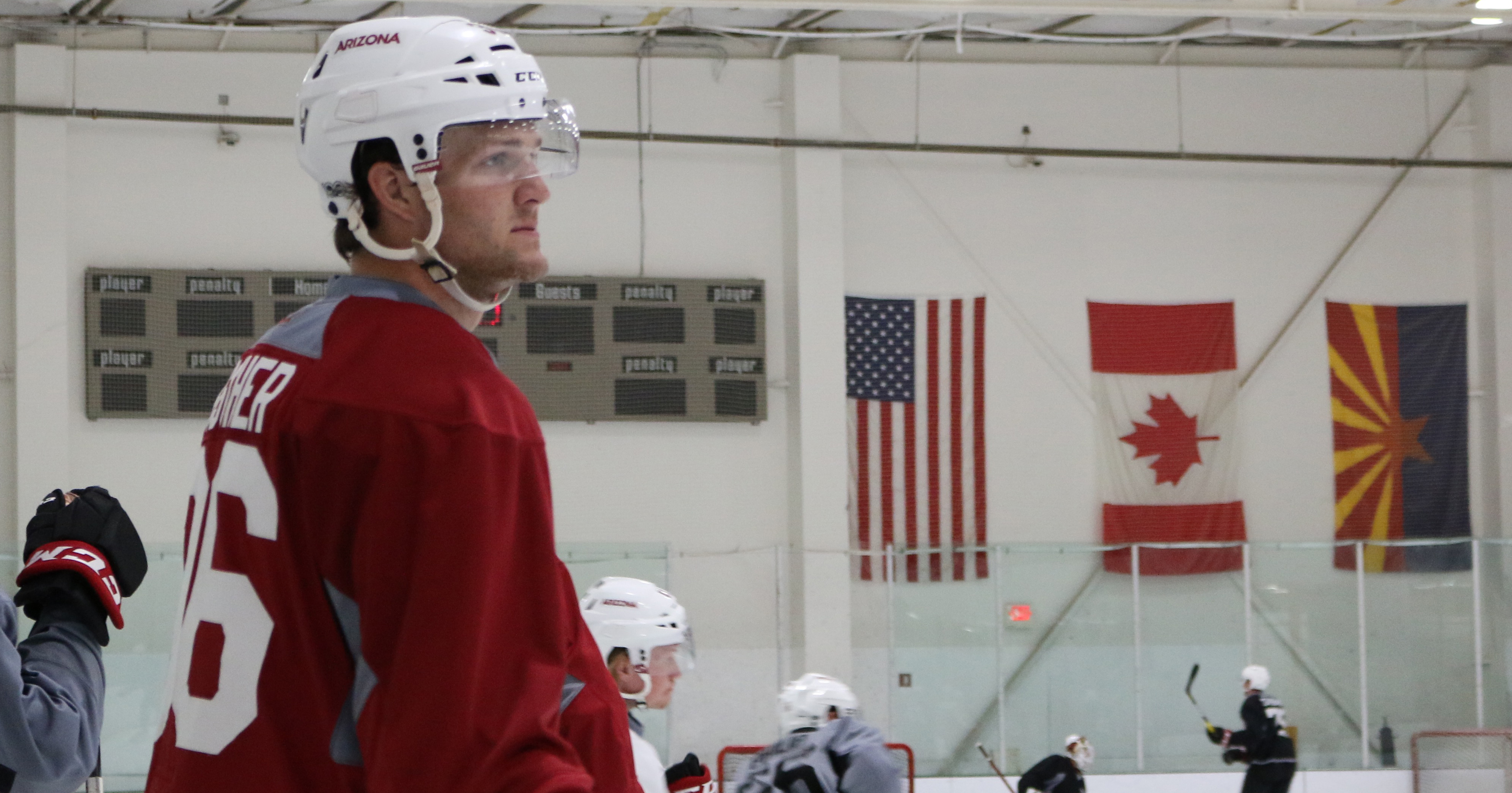 With one full year of pro hockey under his belt – and a marvelous one at that – Christian Fischer, who attended the Arizona Coyotes' Prospect Development Camp last week in Peoria, looks to transition his experiences into a stellar sophomore season.
"I thought I had a pretty successful year," Fischer said of his rookie campaign. "Obviously there are ups and downs to a season, but overall I think I improved my game. The biggest takeaway is knowing what I have to do when I come into training camp in the next couple of months, knowing what I have to work on."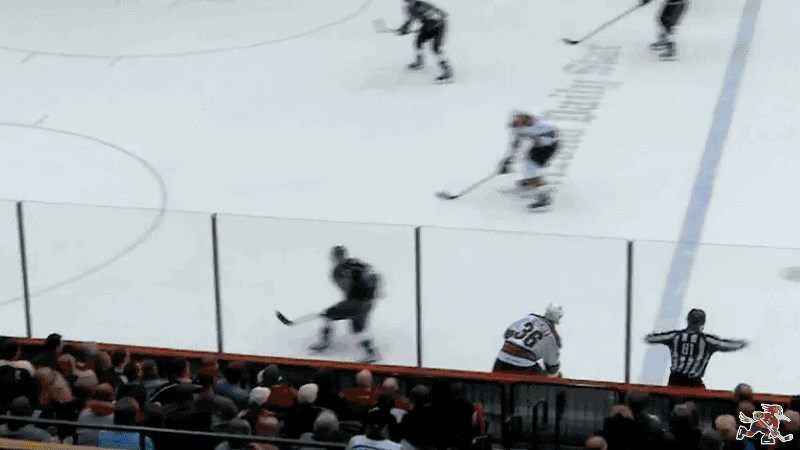 "I think I played a pretty good power forward game my first year pro and had pretty good success, so I'm just going to try to continue playing that type of game," he said of his style and approach moving forward.
Amidst his productive time in a Roadrunners uniform, Fischer was recalled to the Coyotes on two occasions, appearing in a combined seven NHL games where he totaled three goals.
"Those games were very important," he said. "It gave me the knowledge of what speed I have to play at and how strong I have to be. I don't think you're ever really going to know how fast [the NHL] game is until you play it, so getting seven games up there and getting a feel for it was good."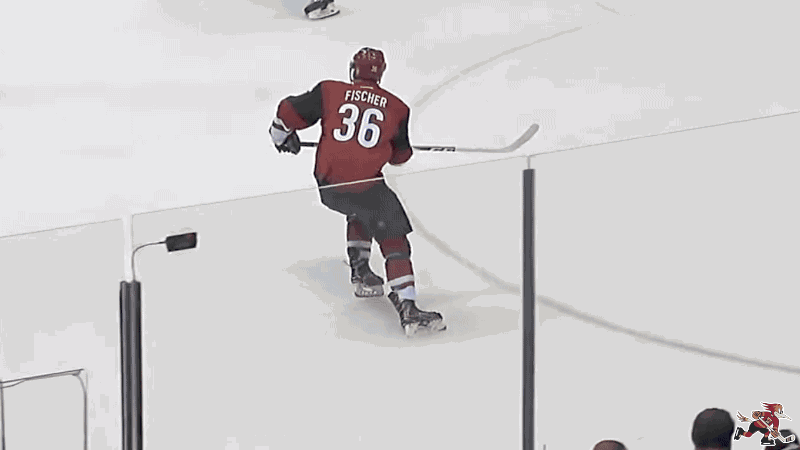 Carrying that experience into his first offseason is something he looks to benefit from, but that means more work.
"I know what I have to compete like, I know how much stronger and faster I have to get, and that just makes you work that much harder in the offseason in the gym. I got a little taste of the NHL, and that's obviously what I want to do for the next 10 or 20 years, so I'm definitely working hard toward that in the summer."
As for his training quarters, the 20 year-old has been staying local with a handful of other prospects in the organization, working closely alongside the coaching and training staff provided by the club.
"I've been in Scottsdale working out with J.P. Major and the Arizona trainers. There's about four or five of us prospects down there. We work out in the mornings for about two hours. We usually skate around two to three times a week with Steve Potvin, and that just involves overall skills – hands, shot, escapes, protecting the puck, stuff like that."
It's early July, but the coming season is fast approaching.
And speed is on Fischer's mind.
"Explosiveness," he stressed. "The big focus for me has been in the gym, working on explosiveness, my first three steps. The NHL is a whole different step up, I got to play a couple of games up there so I know what it takes and I know what speed I need to play at up there. So I'm working toward that goal to give myself some time and space up there."