NEWS & STATS
Roadrunners Launch Charitable Fundraising Operation
By: Tucson Roadrunners
August 23, 2017 8:52 AM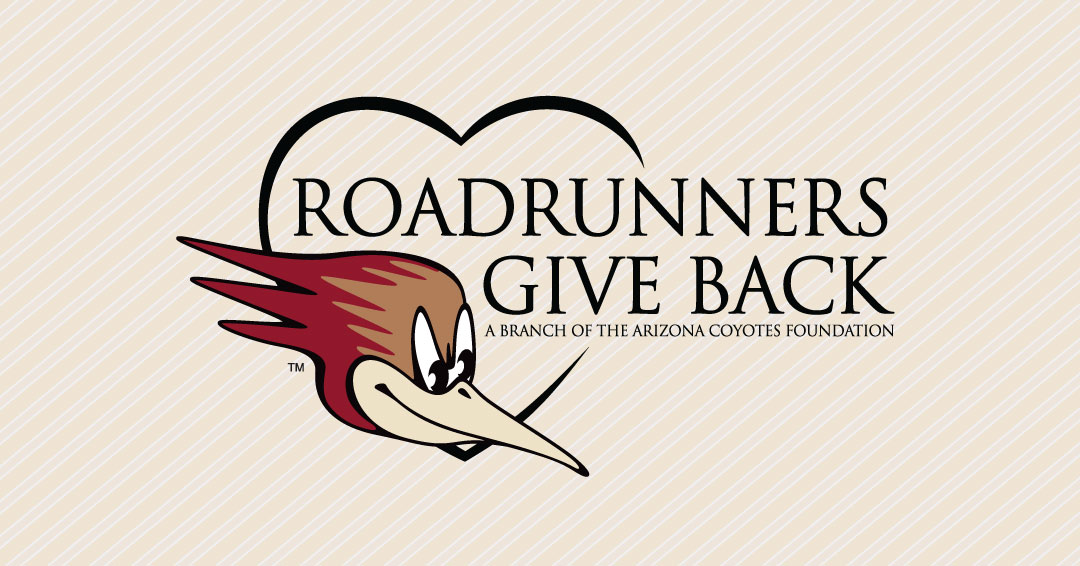 TUCSON, AZ –
The
Tucson Roadrunners
, proud
American Hockey League
affiliate of the
Arizona Coyotes
, announced the formation of a new charitable, fundraising operation today, titled
Roadrunners Give
Back.
The newly formed initiative will work as a branch of the
Arizona Coyotes Foundation
, a non-profit organization that promotes healthcare, education and cultural arts programs for children and service men and women.
"We are very excited to be able to work in many ways to raise money and partner with all the hard-working charities in Tucson," said
Bob Hoffman
,
Tucson Roadrunners
President. "In our first season, we were able to raise close to $40,000 for
the
Tucson non-profit community and with a more focused plan and with the support and strength of the
Arizona Coyotes Foundation
, we feel we will be able to multiply that number more substantially."
As the first order of business for Roadrunners Give Back, the team has begun working with the American Heart Association (AHA) as the presenting sponsor of the AHA's Jump Rope for Hearts and Hoops program awards. These two programs teach elementary and middle school children the value of making healthy food choices and the importance of staying active...all for a healthier Tucson.
"Our children are our future, now more than ever we need to elevate the conversation around helping our children understand the importance of remaining physically active and making healthy food choices." Said Betsy Stuetze, Executive Director of the Tucson Division of the American Heart Association. "We are thrilled to be working alongside our Tucson Roadrunners to make a positive impact on the children of our community."
For more information on how you (and your organization) can get involved with Roadrunners Give Back, contact the Roadrunners at 866-774-6253.
Roadrunners Full and Partial Season Ticket Memberships are now on sale via the team office by calling 1-866-77-HOCKEY (774-6253) and speaking with a member representative. Perks include exclusive member team events, an exclusive member gift, guaranteed lowest pricing, the Never Waste A Seat ticket exchange program and more, starting as low as just $10 per seat. Additional information can be found on the newly redesigned – TucsonRoadrunners.com.
Single game seats will go on sale August 28 at 10 a.m., but groups may book now for preferred nights.