NEWS & STATS
Roadrunners Announce Front Office Promotions & Addition
By: Tucson Roadrunners
August 24, 2017 1:02 PM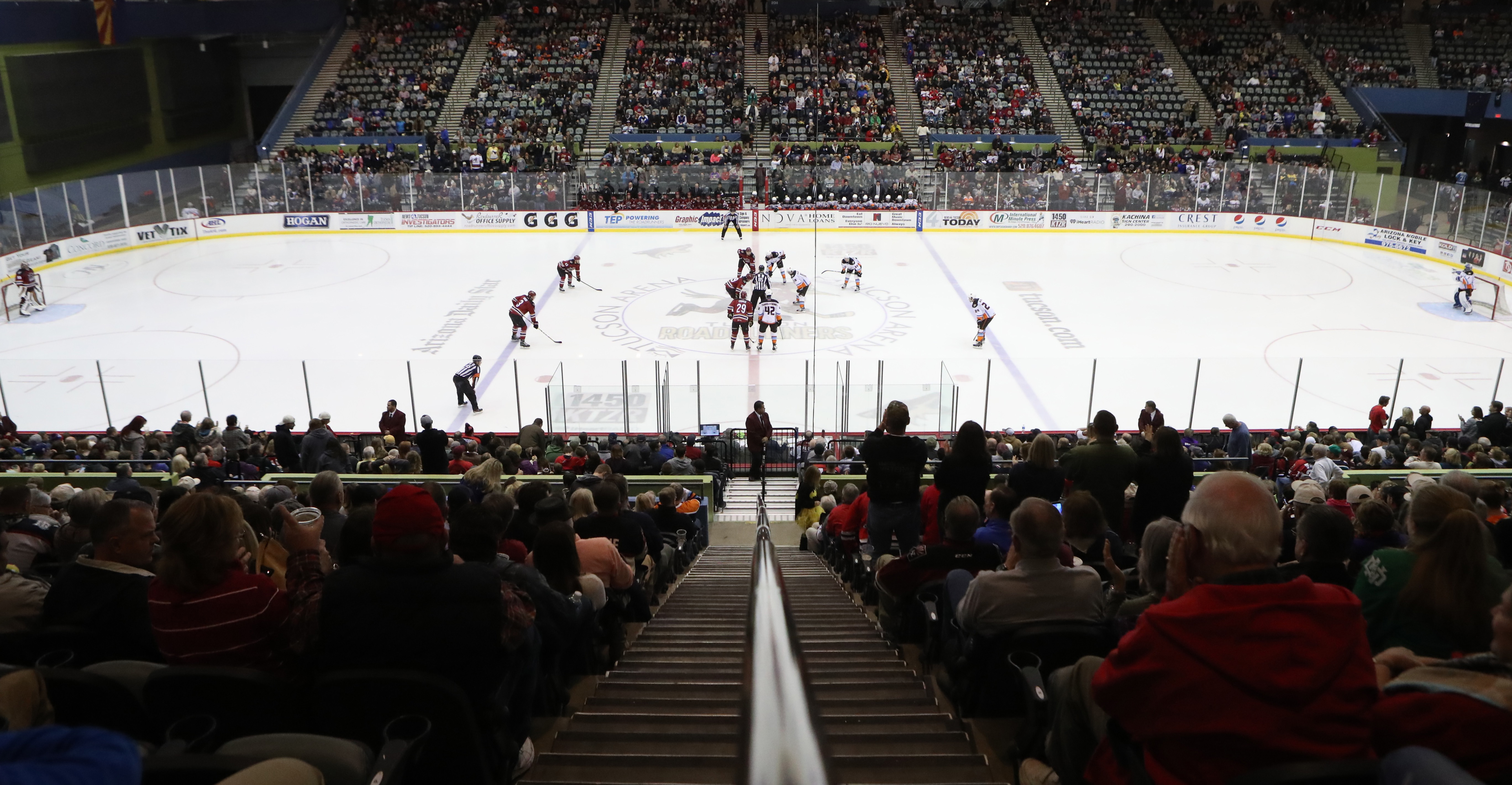 President Bob Hoffman shared that the club has promoted Mark Iralson to the position of Director of Marketing / Game Operations. During the inaugural season in Tucson, Mark was responsible for the game operations of the Roadrunners and moving forth, the Bradley University graduate will oversee all marketing implementations for the club.
Additionally, the Roadrunners made public the promotion of Amy Koeller to Director of Production / Content Marketing. Amy, who joined the front office in September of 2016, will now be responsible for creating all social media campaigns, as well as assisting with marketing efforts.
"We are very excited to see the growth with Mark and Amy and to add a professional like Walt," said Bob Hoffman, Roadrunners President. "Marketing the team to Tucson was thrilling last season and looking ahead to the campaigns planned for this season, we couldn't be more eager to show all fans in this great community what the Roadrunners are all about."
Roadrunners Full and Partial Season Ticket Memberships
are now on sale via the team office by calling 1-866-774-6253 and speaking with a member representative. Perks include exclusive member team events, an exclusive member gift, guaranteed lowest pricing, the Never Waste A Seat ticket exchange program and more, starting as low as just $10 per seat. Additional information can be found on the newly redesigned –

TucsonRoadrunners.com.