NEWS & STATS
#RepYourRunners And Win!
By: Tucson Roadrunners
September 05, 2017 8:12 AM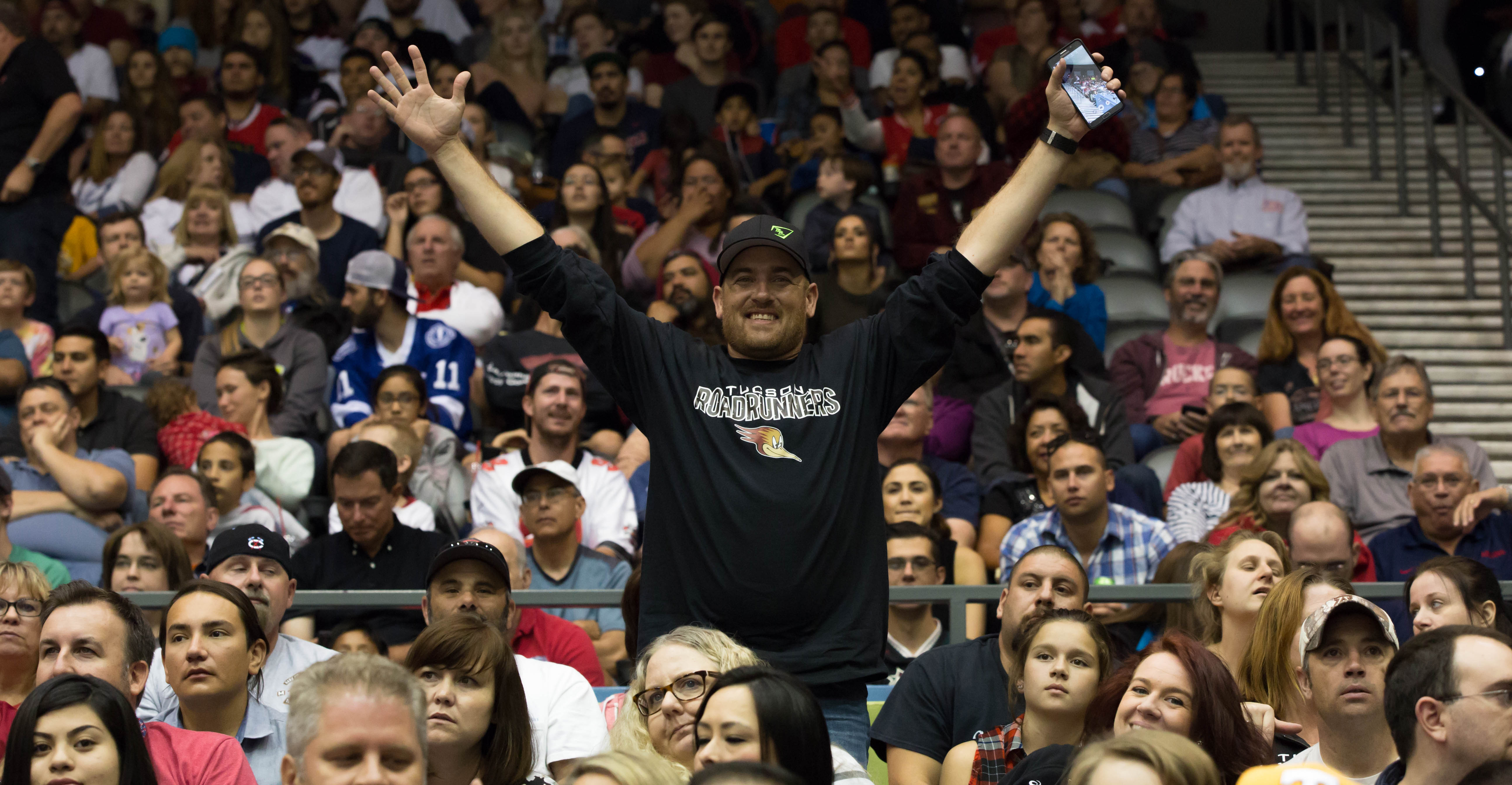 We want to see YOU around the community wearing your Roadrunners gear as the 2017-18 season approaches. Using #RepYourRunners on social media, tag us in photos of you, your friends, family, loved ones, and pets showing your team pride around town.
Creativity counts!
Below are some of the entries we've received thus far.
INSTAGRAM
---
TWITTER
Repping the Roadrunners in Quebec City, Quebec Canada!!! #RepYourRunners pic.twitter.com/TIeZOAuUlR

— Janice Hennessy (@jrh1068) September 3, 2017
Reppin' my boys! #RepYourRunners #Roadrunners pic.twitter.com/xnEhuaevc8

— Claudia (@azgrl23) September 2, 2017
Dakota and myself!! #roadrunners #RepYourRunners pic.twitter.com/fflKIgRqCn

— Mary Gignac Delsing (@MaryDelsing) September 3, 2017
@RoadrunnersAHL #RepYourRunners pic.twitter.com/Bx4lJ8ZopT

— THE M3ROVINGIAN (@S1LVERT0NGUE) September 4, 2017
Both working to be future @RoadrunnersAHL #RoadRunners #RepYourRunners pic.twitter.com/YVCIFpBcYc

— Ryan Eklund (@Eklund__Ryan) September 3, 2017
#RepYourRunners in enemy territory! pic.twitter.com/4pvFgr4v6y

— Chris (@CoyoteDucks54) September 3, 2017
#RepYourRunners selfie with Marek! pic.twitter.com/yaWT2iXISZ

— Chris (@CoyoteDucks54) September 3, 2017
#RepYourRunners @RoadrunnersAHL #hockeyfightscancer game 3/18/17 pic.twitter.com/ZgHYbz3DLu

— The Other Mother (@darksafraidofme) September 3, 2017
#RepYourRunners 🌵🌵🌵 pic.twitter.com/TUGxim51xM

— suzanne (@AZcoyoteswoo) September 2, 2017
#RepYourRunners pic.twitter.com/BzPXmSPsmo

— Todd Rohlfing (@CoyotesTodd) September 2, 2017
@RoadrunnersAHL my son wearing his sweater!! #RepYourRunners #Roadrunners pic.twitter.com/iN8sRjWcRA

— Claudia (@azgrl23) September 2, 2017
---
FACEBOOK