NEWS & STATS
Catching Up At Camp: Mayo, Capobianco, Wood
By: Alexander Kinkopf
September 08, 2017 3:40 PM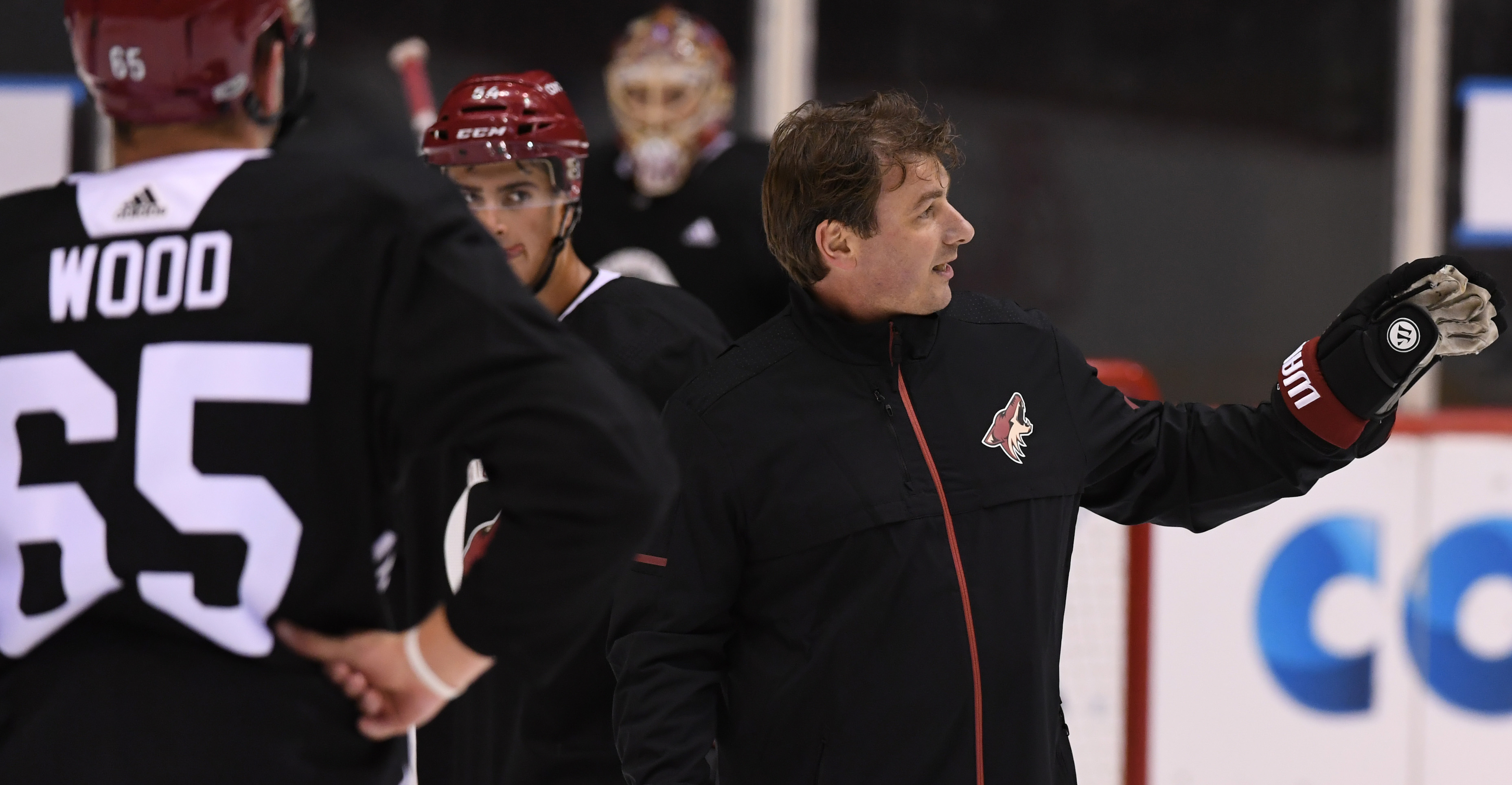 Arizona Coyotes Rookie Camp continues through the weekend in San Jose, California, where those on the camp roster will compete in a rookie exhibition tournament hosted by the San Jose Sharks from September 9 - 12. TucsonRoadrunners.com caught up with defensemen Dysin Mayo, Kyle Capobianco, and Kyle Wood on Thursday, each of whom spent time with the Roadrunners during the 2016-17 season.
---
- DYSIN MAYO -
2016-17: 25 GAMES PLAYED, 1 GOAL, 2 ASSISTS, 3 POINTS, PLUS/MINUS -8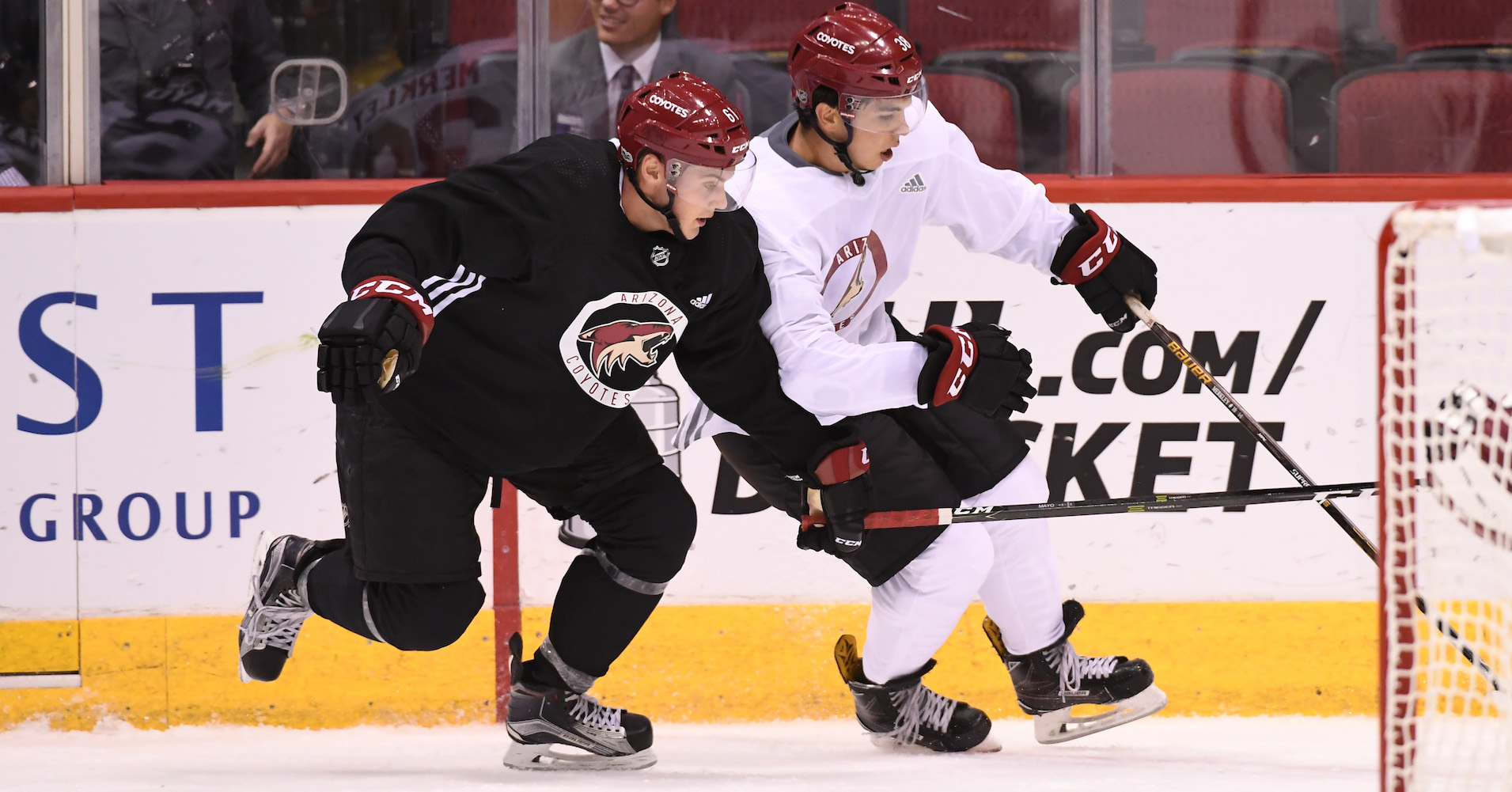 Dysin Mayo, on how he spent his summer:
I stayed in Edmonton for the summer, that's where I played my junior hockey. I had a good summer of training. I was on the ice once or twice a week for most of the summer, and toward the end I geared it up to about four times a week. Overall it was a pretty good summer, I took a couple of trips here and there.
Mayo, on his offseason workout regiment:
I was working out with a couple of guys that I played junior hockey with, and there were always a bunch of other pro guys at the gym we went to, so it was a pretty good group of guys to workout with.
Mayo, on what he learned from his 25 games with the Roadrunners last season:
I just worked on getting bigger and stronger, trying to get to be a little more confident with my game. I want to be a full-time player in Tucson this year and stick it out with that group.
Mayo, on what he's looking to get out of Rookie Camp:
Just getting my feet back under me, getting back with the guys and getting come chemistry working there, and hopefully it will go well.
---
- KYLE CAPOBIANCO -
2016-17: 4 GAMES PLAYED, 0 GOALS, 0 ASSISTS, 0 POINTS, PLUS/MINUS 1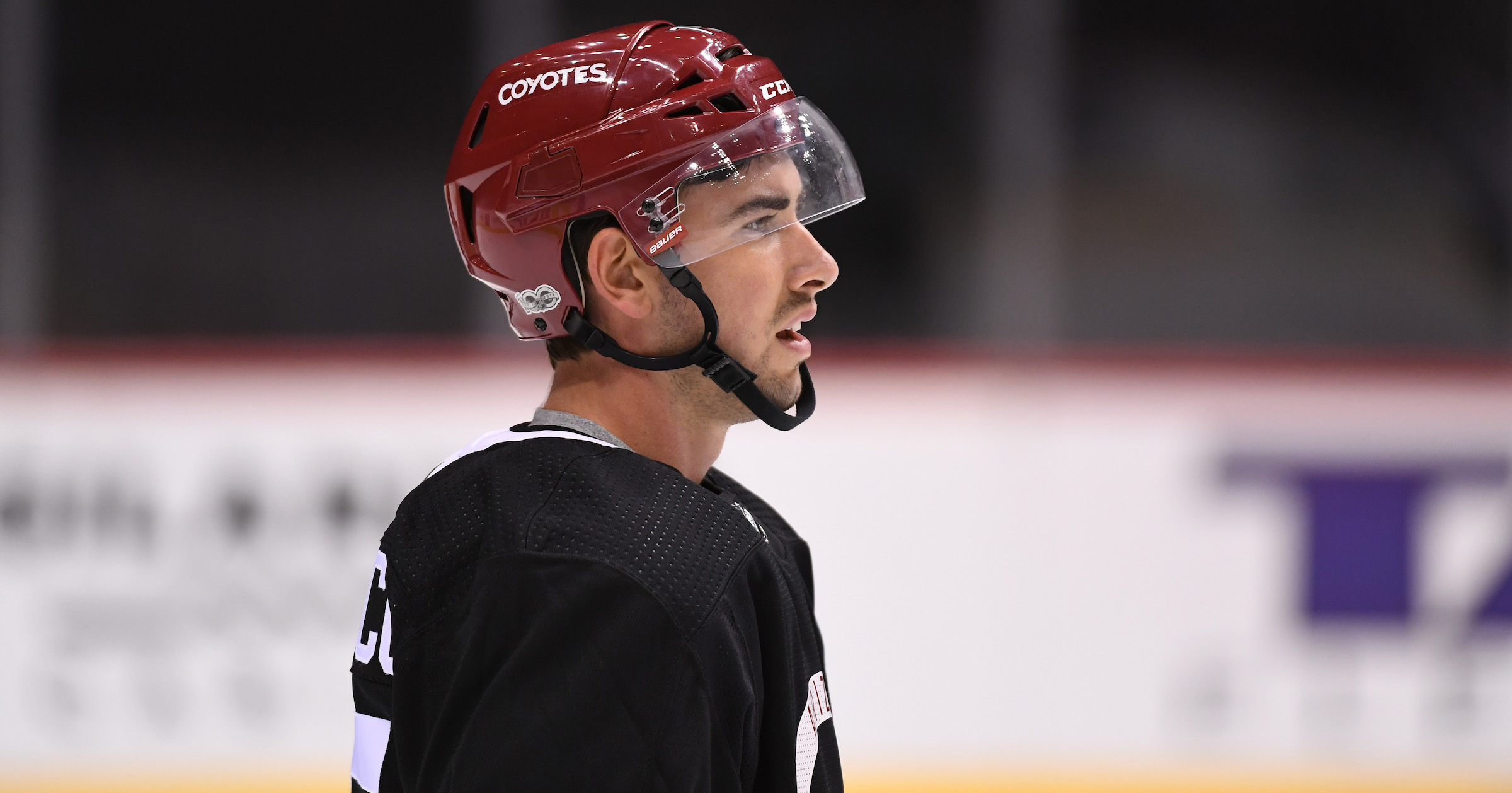 Kyle Capobianco, on what he got out of Development Camp in June:
It kind of gave me a little bit of a taste of what more I need to do over the summer, what I need to accomplish still, and I thought it was good that it was a learning experience. So, with that, I took some of the on-ice stuff, took parts of my game that I still need to work on, and tried working on those over the summer.
Capobianco, on his summer workout routine in Scottsdale:
I stayed with a couple of the guys [from Development Camp] and then some of the NHL guys started coming in, so it was good to work with them, they were pushing us, and even though most of us were just prospects, we were pushing each other.
Capobianco, on the importance of training with guys within the organization:
You can take a lot from those guys. [Dylan Strome], Fischer, and Keller, those guys played NHL games, they know what it takes, and even [Kyle Wood] had a lot of success last year, so you can kind of talk to those guys and learn from them.
Capobianco, on his offseason focus:
Just trying to get a little bit bigger and quicker. I got a little bit of a taste [of the AHL level] at the end of the year. It's a quicker style game, more of a pro style game, and I realized that I needed to add a little bit more weight to play that pro style, which I think I did.
Capobianco, on what he's looking to take away from the Prospect Tournament:
I'm just excited. It's been a little too long since I've played a real game, our season ended a little early up in Sudbury, and then right after that it ended in Tucson, so I'm just looking forward to playing a game.
---
- KYLE WOOD -
2016-17: 68 GAMES PLAYED, 14 GOALS, 29 ASSISTS, 43 POINTS, PLUS/MINUS -23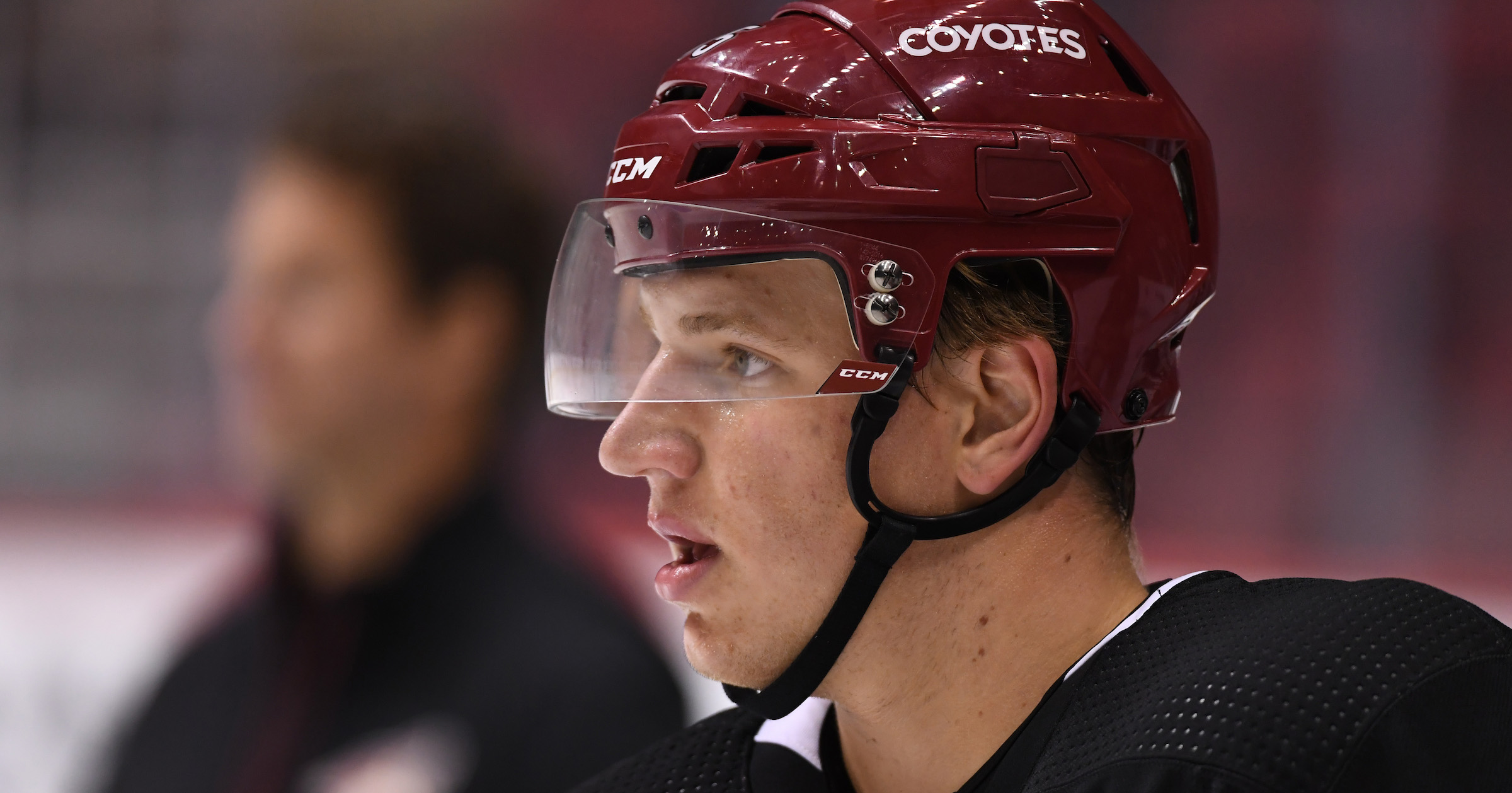 Kyle Wood, on getting back on the ice at Rookie Camp:
It was good to get back on the ice with all of these young guys out here. It's interesting to see all of the new faces, to get to know the guys, and to get on the ice with them. I'm really excited to get to San Jose and see how the games go there.
Wood, on what he worked on during the summer:
Definitely my skating, for sure. I was in Toronto a bunch working with Dawn Braid a lot. [Skating] was the main focus, and heading into the year, I think it's going to be the defensive side of my game that I try and focus on the most.
Wood, on if he thinks the Coyotes' young roster gives him a better shot to make the team:
There are a lot of young players, but they're really skilled and really good, so I just have to show that I'm part of that class and part of that group of guys that they want to keep around so I can develop with all of those young and talented players.
Wood, on his focus to improve his skating:
At the end of the year the coaches told me that they were really impressed with the offensive numbers that I put up last year, and obviously my shot is a big weapon for me, one of my strengths, and I think the summertime is the time to try and improve on your weaknesses, and that's what I did. I really focused on my skating with [Dawn Braid], I tried to get stronger and faster, and that's what the summer is for, is to get better at the things you can't do well.
Photos Courtesy: Norm Hall (Arizona Coyotes)