NEWS & STATS
Monday Night And The Foundation Of City And Sport
By: Alexander Kinkopf
September 24, 2017 2:56 PM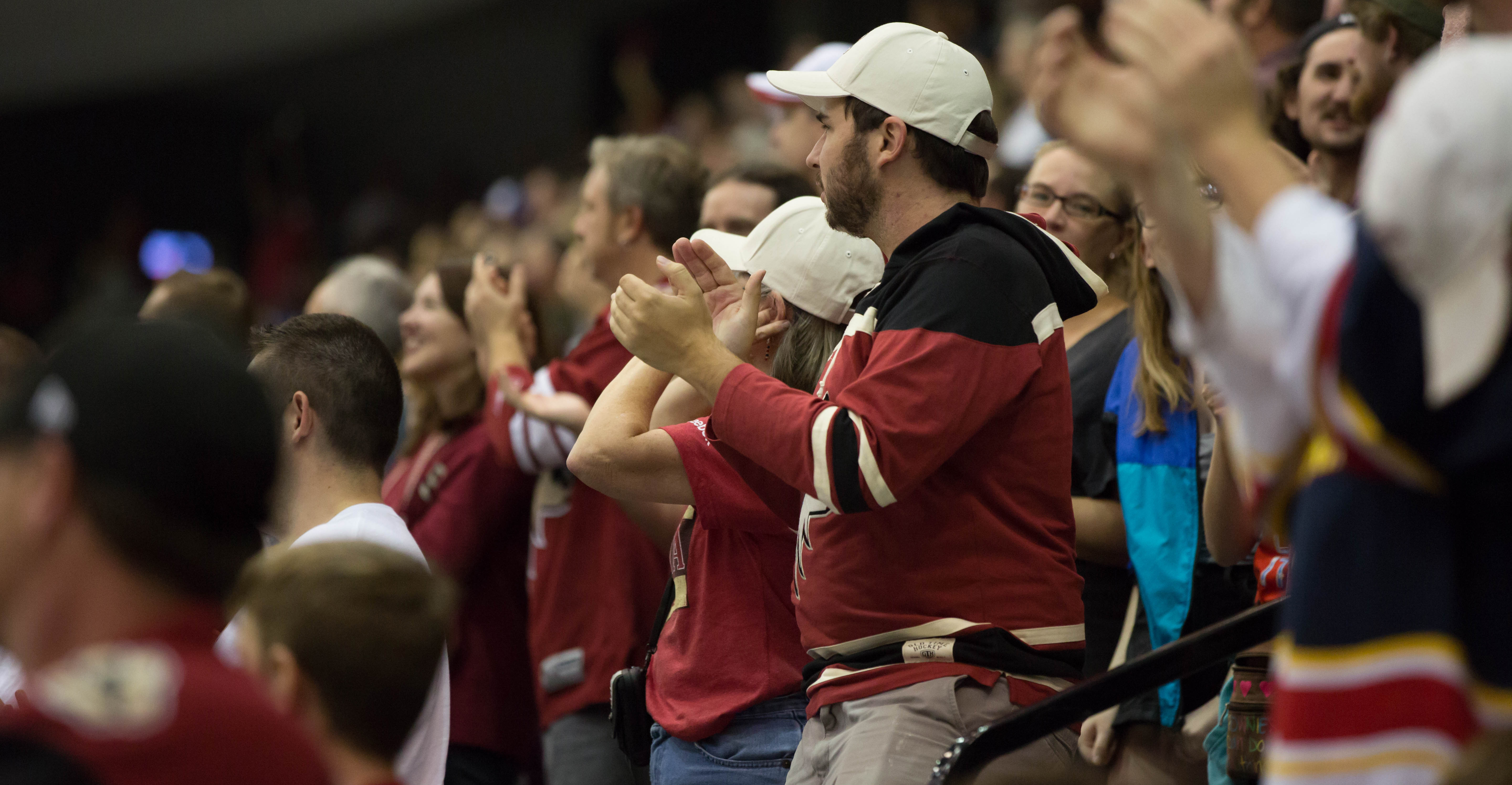 Tucson's in for a treat.
At times, special is tough to measure. It's no statistic. More often than not, it's a feeling.
Monday night, and less than two weeks shy of the start to the Roadrunners' second American Hockey League season, the Arizona Coyotes will be at Tucson Arena to play the fourth of their six scheduled preseason contests when they host the Anaheim Ducks at 7:05 PM.
Although similar to last year's 'Red and White' scrimmage played in the Roadrunners' home building, Monday's game will have a much more 'official' feel to it, albeit it being a preseason contest.
After all, it's the NHL.
"It's definitely huge," defenseman Kyle Wood said of Monday's game coming to Tucson. "It's going to be awesome for the fans there. They were great for us last year, they battled through some rough patches at the end of the year, but they kept showing up."
Big in more ways than one, hockey's development factor doesn't just sit with the roster that will be fielded by new Head Coach Mike Van Ryn's staff, but with the next generation of players – Tucson's youth.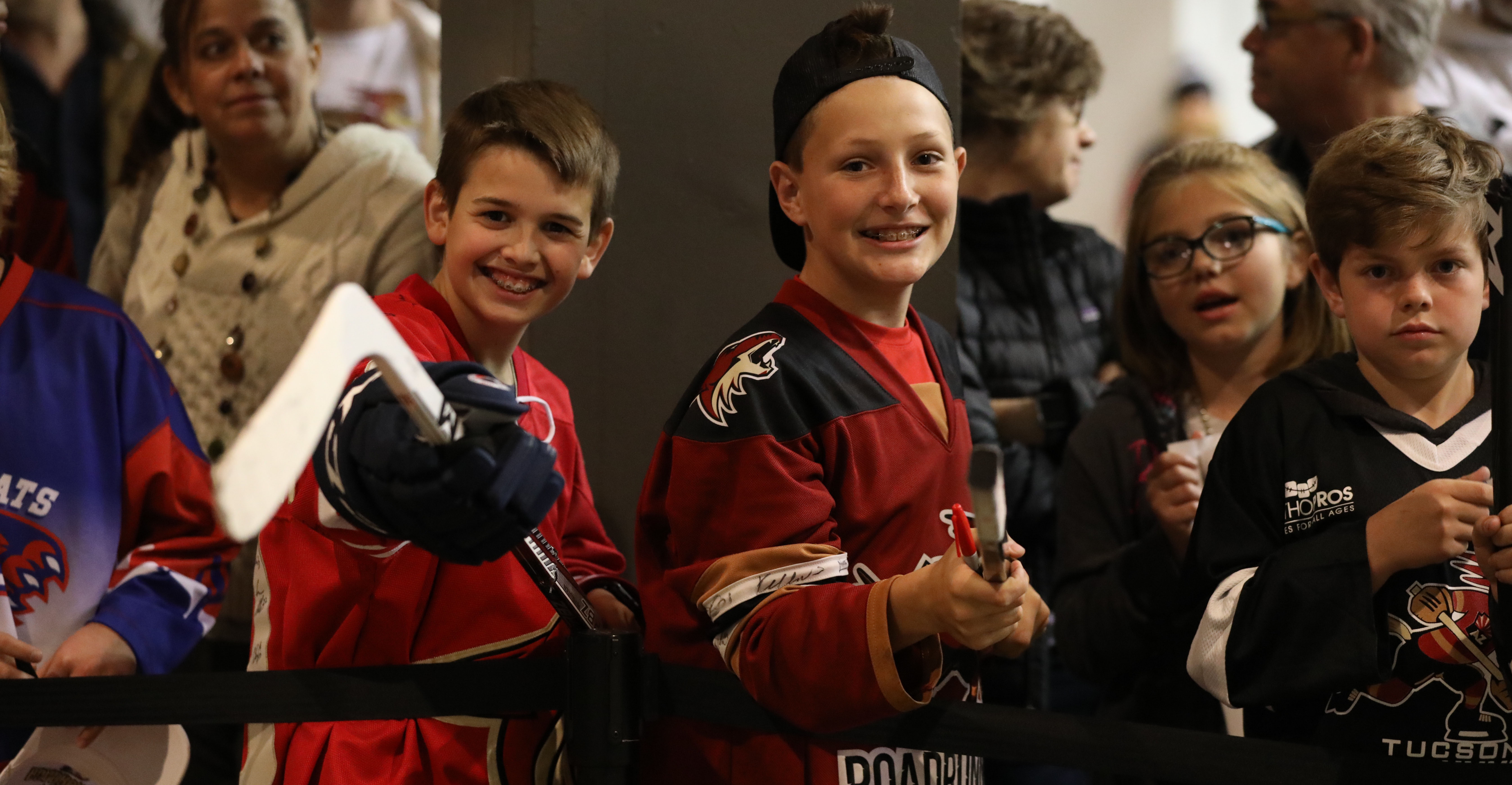 "We were definitely helping in developing some [good] youth hockey players [in Tucson]," Wood said. "There were always a lot of young boys and young girls on the ice before and after us, and that was always pretty cool to see. I think it's going to be awesome to see what happens tomorrow, especially the turnout."
The local fan base was introduced to a rejuvenated pace and level of hockey in the team's introduction to the Old Pueblo in 2016-17, with fans seeing the likes of Brendan Perlini, Christian Fischer, and other names tied to NHL experience take the ice on a nightly basis.
Come Monday night, that level will rise to yet another notch.
Those who don Roadrunners uniforms are tabbed, and deservedly so, as being big parts to the future of the Coyotes organization. The players are young, they're in development, and they're valuable pieces to the NHL club's overall scheme.
Players on the threshold of NHL promotion, such as Kyle Wood, might very well get to make another case for themselves at the top level Monday night in front of the same fans they played for last season as members of the Roadrunners.
"It's going to be cool," Wood reiterated. "I'm obviously used to the building, I played there last year, so it's going to be cool to go back there. It's going to be interesting to be wearing a different jersey and see the different kinds of fans that show up. It's going to be cool to wear that Coyotes jersey [if I'm in the lineup] and play in Tucson where I did last year."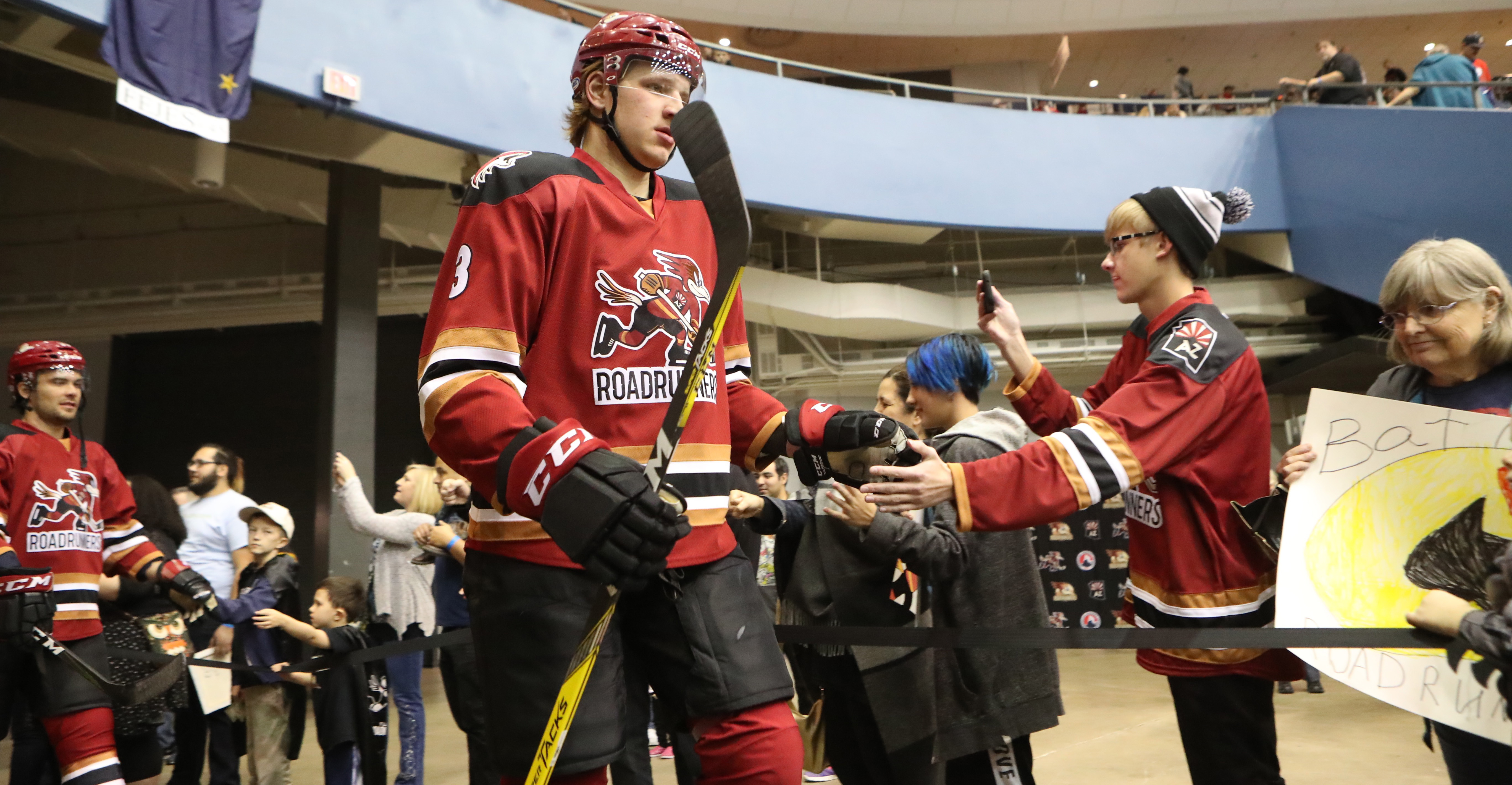 Something had to be said for the unwavering support the team received in its inaugural season, where they averaged just shy of 4,000 fans per game. Monday night's contest, a premiere of the NHL in the Old Pueblo, is just one of the ways of showing gratitude for the fans' outstanding backing during the Roadrunners' opening campaign.
"We're excited to be able to bring this game to the sports fans in Tucson," said team president Bob Hoffman. "We loved the support we received last season and are eagerly awaiting the start of our second season. This game will serve as the launching pad to that."
Nine players were assigned to Tucson from the Coyotes' training camp roster on Sunday. One of those players, Michael Bunting, who appeared in all but one of the Roadrunners' 68 regular season games in 2016-17, is excited for Monday night's turnout, which poses as a nice touch on the tail-end of what will be the first day of AHL training camp for him and a number of others.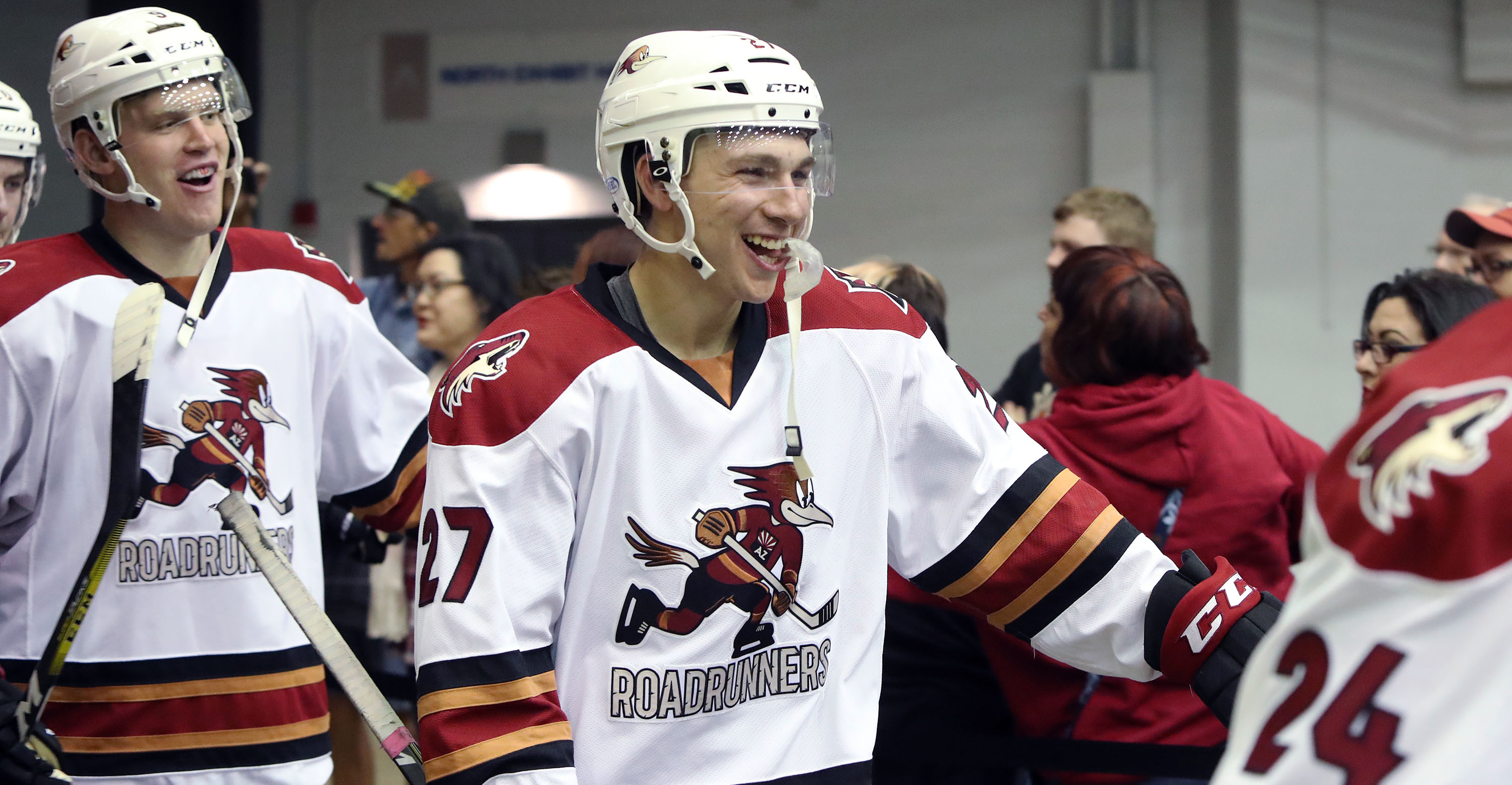 "I think they're going to love it, it's definitely going to be a first-time thing for them to see an NHL preseason game," Michael Bunting said of the excitement brewing among Tucson's hockey faithful. "The atmosphere [in Tucson] last year was great and we got a lot of support from the fans, so I hope they really enjoy it, and I'm sure there's going to be a great turnout."
Kyle Wood, while taking a breather following Sunday's practice with the Coyotes training camp squad, gave a telling look at Tucson's relationship with the team, the sport, as he reflected and looked ahead to Monday's game.
"The fans [in Tucson] are awesome. It was always pretty cool to see the turnouts. I wasn't really expecting those, so it was a little bit of a surprise to me."
"It's definitely turning into a hockey market, that's for sure."
Monday night, an exciting 'first' for Tucson, will be just another major stepping stone to a beautiful foundation being built between city and sport.