NEWS & STATS
Preseason Game #2: Tucson at San Diego
By: Alexander Kinkopf
September 30, 2017 3:13 PM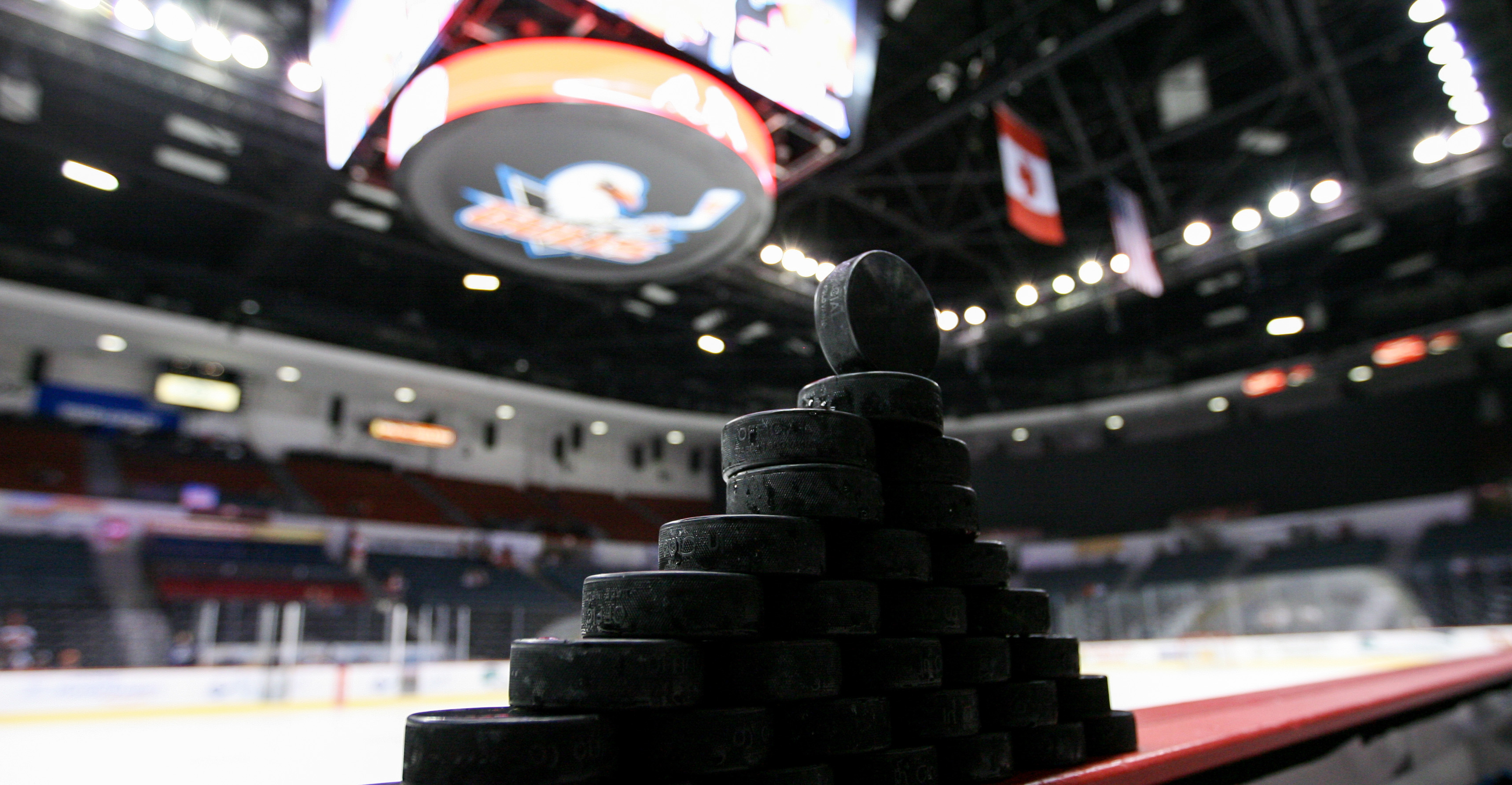 TUCSON ROADRUNNERS 2, SAN DIEGO GULLS 0
Final | 0:00 Remaining
PRESEASON GAME #2
Tucson (/-/-/-/) at San Diego (/-/-/-/)
Saturday, September 30, 2017, 7:00 p.m. PST
Valley View Casino Center, San Diego, California
---
LISTEN LIVE:
---
Stats/Scoring
SOG - TUC 28; SD 26
PP – TUC 0/8; SD 0/8
FIRST PERIOD:
1) TUC - Kyle Wood (Jens Looke) 7:12
SECOND PERIOD:
No Scoring
THIRD PERIOD:
2) TUC - Zac Larraza (Jens Looke, Emerson Etem) 19:11
---
Roadrunners Lineup
FORWARDS
Emerson Etem (26) - Lane Pederson (18) - Nick Merkley (38)
Gabriel Desjardins (15) - Ryan MacInnis (72) - Mike Sislo (9)
Zac Larraza (16) - Michael Latta (46) - Conor Garland (8)
Ryan Graham (25) - Dennis Kravchenko (21) - Jens Looke (24)
DEFENSEMEN
Andrew Campbell (2) - Dysin Mayo (37)
Kyle Capobianco (23) - Kyle Wood (3)
Kevin Ekman-Larsson (7) - Cody Sol (11)
GOALTENDERS
Hunter Miska (35)
Michael Houser (32)
---
Notes
Those who weren't in Friday night's lineup, and are making their preseason debuts are: Emerson Etem, Lane Pederson, Mike Sislo, Zac Larraza, Michael Latta, Andrew Campbell, Dysin Mayo, Kevin Ekman-Larsson, and Hunter Miska.
Serving as tonight's Alternate Captains (A) are Andrew Campbell, Michael Latta, and Mike Sislo.
Roadrunners can't convert on 1:18 minutes of 5-on-3 time early in the first period.
Kyle Wood buries a shot from the point just after a Roadrunners power play expires with just under 13 minutes left to play in the first period.
With his assist on Wood's goal, Jens Looke now has three preseason points (1G, 2A).
Lane Pederson leaves the game after taking a questionable hit from Mike Liambis, who was given a five-minute major penalty and a game misconduct.
Roadrunners, led by Hunter Miska, kill off a number of penalties in the second period, including a lenghty 5-on-3 advantage.
Zac Larraza hops on a turnover in the neutral zone, walks in alone and fires a shot through the five-hole to give the Roadrunners a 2-0 lead with 49 seconds left in regulation.
Hunter Miska records a shutout, stopping all 26 shots faced.
---
Highlights
Hunter Miska shuts the door during a Gulls 5-on-5 power play in the second period.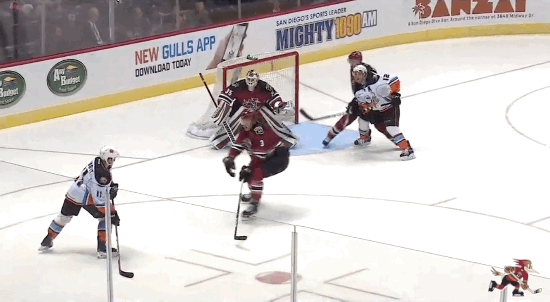 Hunter Miska positions himself well to make another big save in the third period.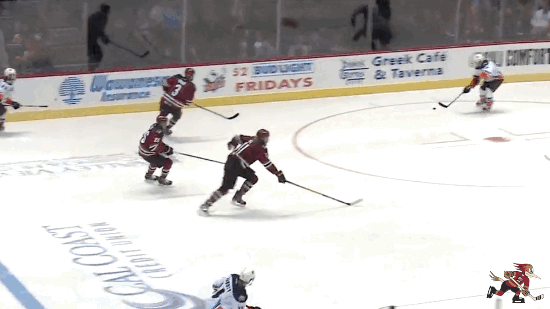 Zac Larraza buries the Roadrunners' second goal of the evening with 49 seconds left.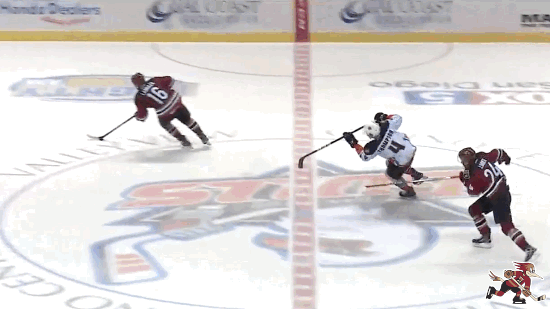 ---
Photos