NEWS & STATS
For Hunter Miska, It's About 'Getting Better Every Day'
By: Alexander Kinkopf
October 04, 2017 3:53 PM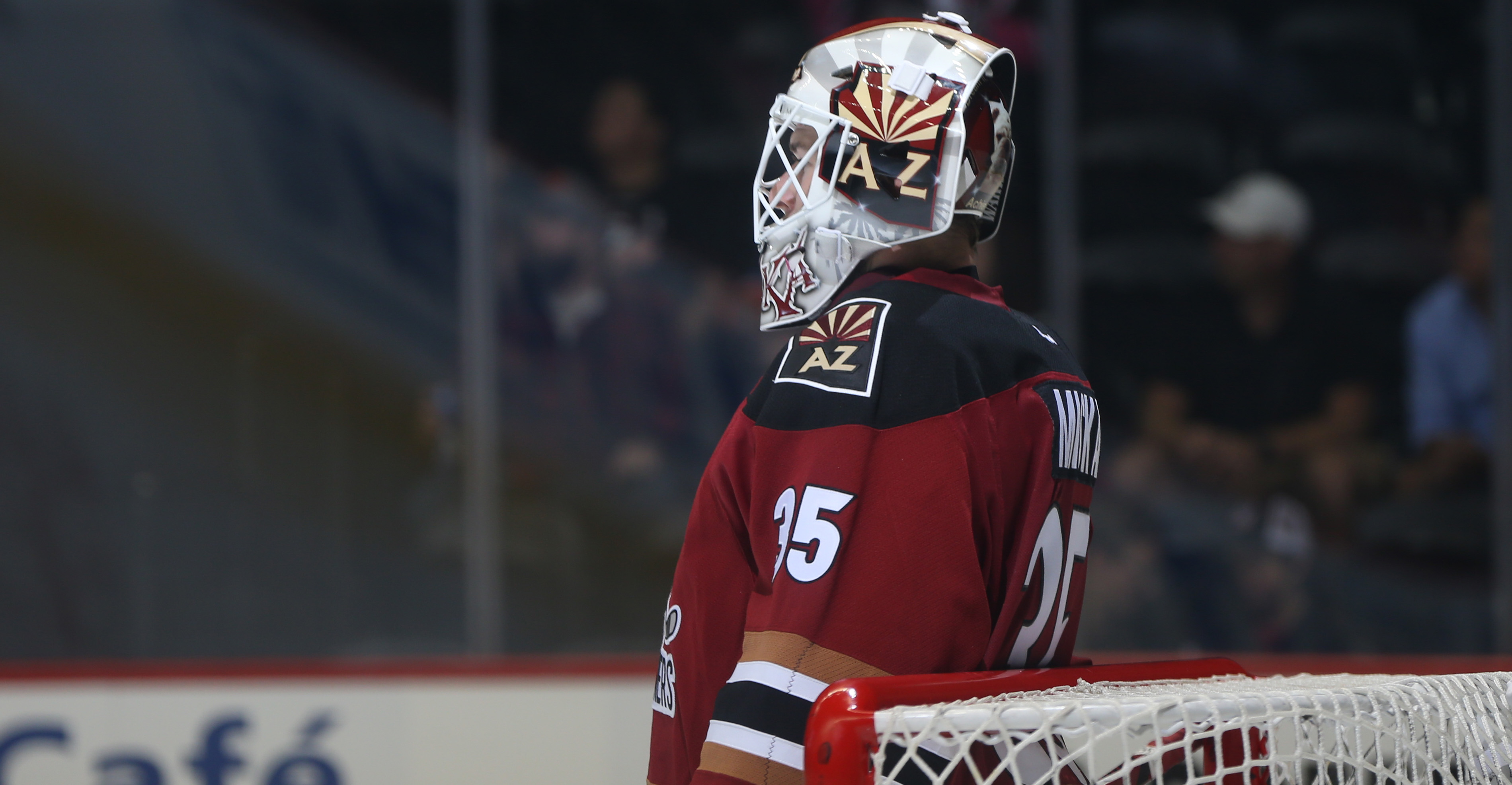 Hunter Miska readies for his first professional season following a stellar stint at the University of Minnesota Duluth where he led his school to an NCAA championship appearance.
As a freshman last year, Miska started 39 of 42 games for the Bulldogs, posting a 2.20 GAA and a 9.20 SV%. His five shutouts tied the school's single-season record.
Miska, who went undrafted, made a decision to turn pro on April 15, just a week after his final collegiate game,
when he signed an entry-level contract with the Coyotes
. The transition went into effect in June when he attended development camp, followed by the club's rookie and main camps in September.
"They were great," Miska said of his camp experiences. "Starting with development camp, it was good for me to get out [to Arizona] and meet the guys, and obviously I was able to see what I needed to do to get ready for the next level here."
The 22 year-old Minnesota native maintained a busy regiment throughout the summer, which included time spent at home playing among other NHL and AHL players while working with a tight-knit supporting cast.
"I had a pretty big summer overall," he added. "I played in 'Da Beauty League' back home and skated with Octagon, my agency, and also my goalie coach Dave Rogalski. I came back out [to Arizona] for rookie camp, had a solid rookie camp, and then my first main camp with the Coyotes went really well."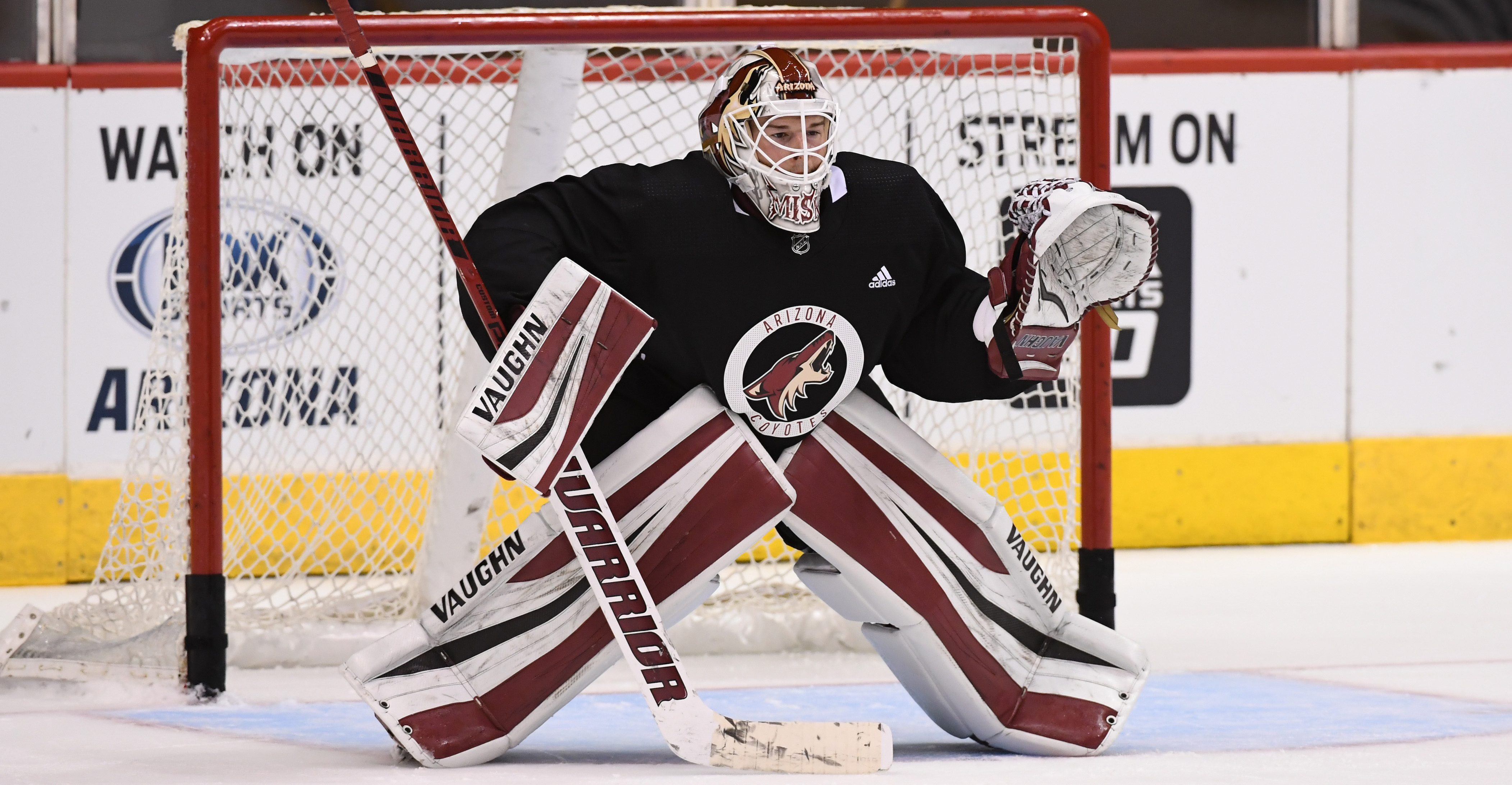 "It was good; it was a great experience," he said of his time at the Coyotes' main camp. "It was good to meet the guys up there and I felt pretty comfortable around them, and I felt great on the ice. It's been good to get down here and play some games and keep working at my main goal."
Thrown into action the day after his assignment, Miska posted a 26-save shutout to lead the Roadrunners to a 2-0 victory over the San Diego Gulls in the team's final preseason game last Saturday at the Valley View Casino Center.
"It felt good," he said of his performance. "I thought obviously the guys did a really good job in front of me, and we had really good communication with the defense. It was a good game, and I was really happy with how it came out."
A marvelous debut it was for Miska, who made a series of acrobatic saves to turn away a number of high-percentage opportunities from San Diego's offense.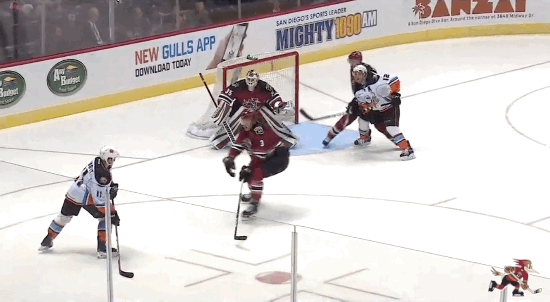 "I'm a little more athletic," he noted when describing his playing style. "I try to keep it pretty simple, but when I need to make that desperation save I can make that, and I just try to get wins as much as I can. In [vulnerable] situations, that's all you can do is throw your body out there, and luckily I'm pretty flexible, so I can move around pretty good with my edgework and make difficult saves."
As for what his outlook is in his first pro season in Tucson with the Roadrunners?
"I'm just trying to get better every day when I come to the rink and improve my game, he said. "In the long term, the next goal is obviously making the NHL, so I want to do everything I can daily to eventually make it there."