NEWS & STATS
On And Off Ice, Campbell's Captaincy About Leading Roadrunners' Youth
By: Alexander Kinkopf
October 06, 2017 3:49 PM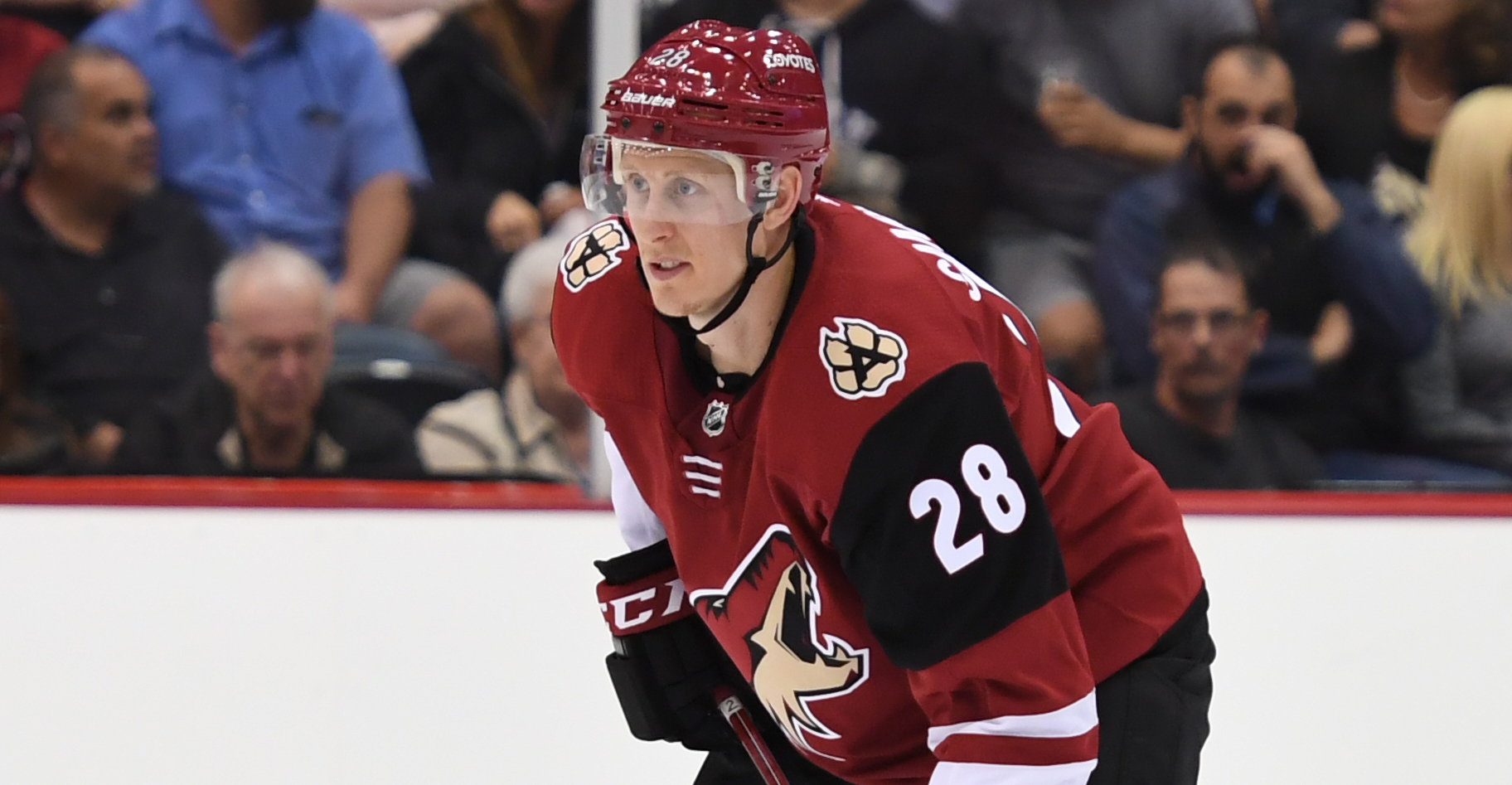 Leadership is essential.
For teams to work cohesively, certain names are needed to overlook the daily operations, actions, and spirits of the group to maintain a healthy, positive function.
Mike Van Ryn and his coaching staff named the Roadrunners' leadership group for the 2017-18 season Friday afternoon, one day before the team's first regular season game, in a class that includes five individuals.
Andrew Campbell will be the second captain and team history; forwards Mike Sislo, Michael Latta, and defensemen Dakota Mermis, Joel Hanley, will serves as alternate captains on a rotating basis.
---
"Great leadership," Van Ryn said in describing Campbell's presence. "He's been around, and he's great with the young guys."
---
Being a good model for the Roadrunners' young core will be important, as the club's opening night roster, with a median age of 23.08 years, chimes in as the second youngest in the American Hockey League behind only the Springfield Falcons.
Campbell brings a wealth of experience in this role, serving as a captain on two prior occasions during his AHL career with the Manchester Monarchs and Toronto Marlies.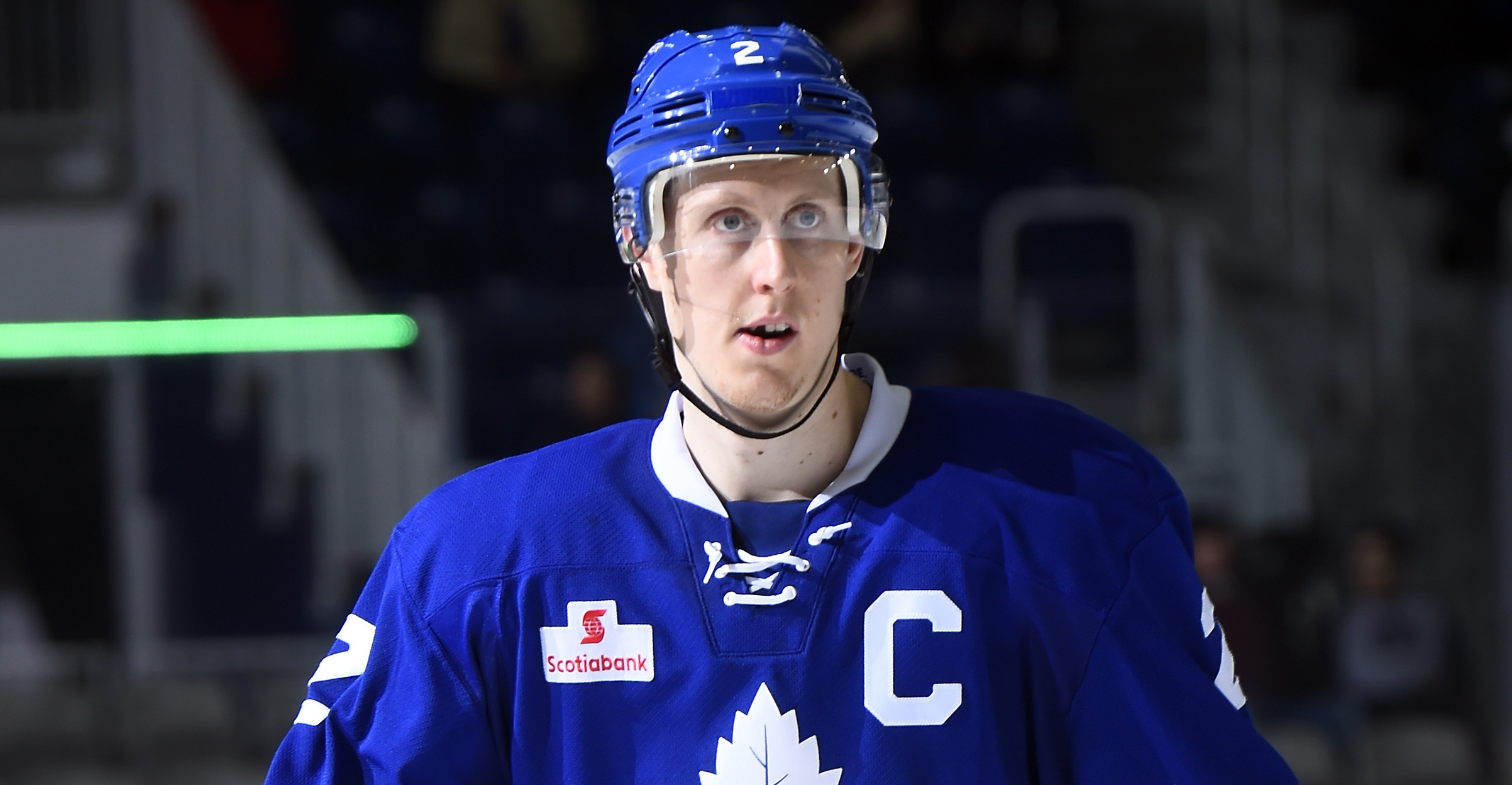 "I think it's definitely a special honor, something I've had the privilege to do already in my career," Campbell said. "I have experience in [being a captain], and to come here to a new group of guys and to be able to receive that honor and get going here, I'm really looking forward to it."
His leadership qualities are polished, and that's certainly a positive.
"I like to lead by example on the ice, for sure," he said. "I like to be one of the hardest working guys and do whatever it takes on the ice. I'm more of a guy who will pull guys aside one-on-one if they need a little talking to, if they're struggling in an aspect and I feel that I can help them out in that area. In the room in between periods I like to be a vocal guy, making sure everyone's ready, and go about it that way."
Having reached out to the Roadrunners' community relations staff on his second day in Tucson, Campbell is well educated on the importance of the team, its players and leaders, being visible and active members outside of the rink and away from the game.
"It's huge," he stressed in regard to community activation. "Every single player is a representative of the team here in Tucson and the Arizona organization. I think the more the older guys and the leaders do, the young guys can see that and they can follow in their footsteps. It's just about trying to be a positive example and making sure you're doing the right things for them to follow you with."
Those who are pure, natural leaders often bring a balanced mindset and direction of earnestness and entertainment. For Campbell, that's a focal point.
"I try to make sure that everyone is together and having a good time," he noted. "I like to keep things pretty loose; I like to have a smile on my face, so I think that rubs off and people see that. When you get the group together and everyone is doing the same thing, it makes for a pretty healthy environment around the rink."
Bringing 250 games of AHL experience into leading a bubbling, blossoming roster that's in the midst of embracing change, Campbell looks to be the nucleus the Roadrunners' exciting, energetic roster needs.
"It's a very young team," he said with a smile. "There are a lot of guys starting out their careers whether it's their first, second, or third year. It'll be a process, and we're getting better every day. Everyone seems to get along, which is awesome. There are a lot of guys living in the same areas, in the same communities, so we spend a lot of time together, and we're looking forward to getting tighter as we go here."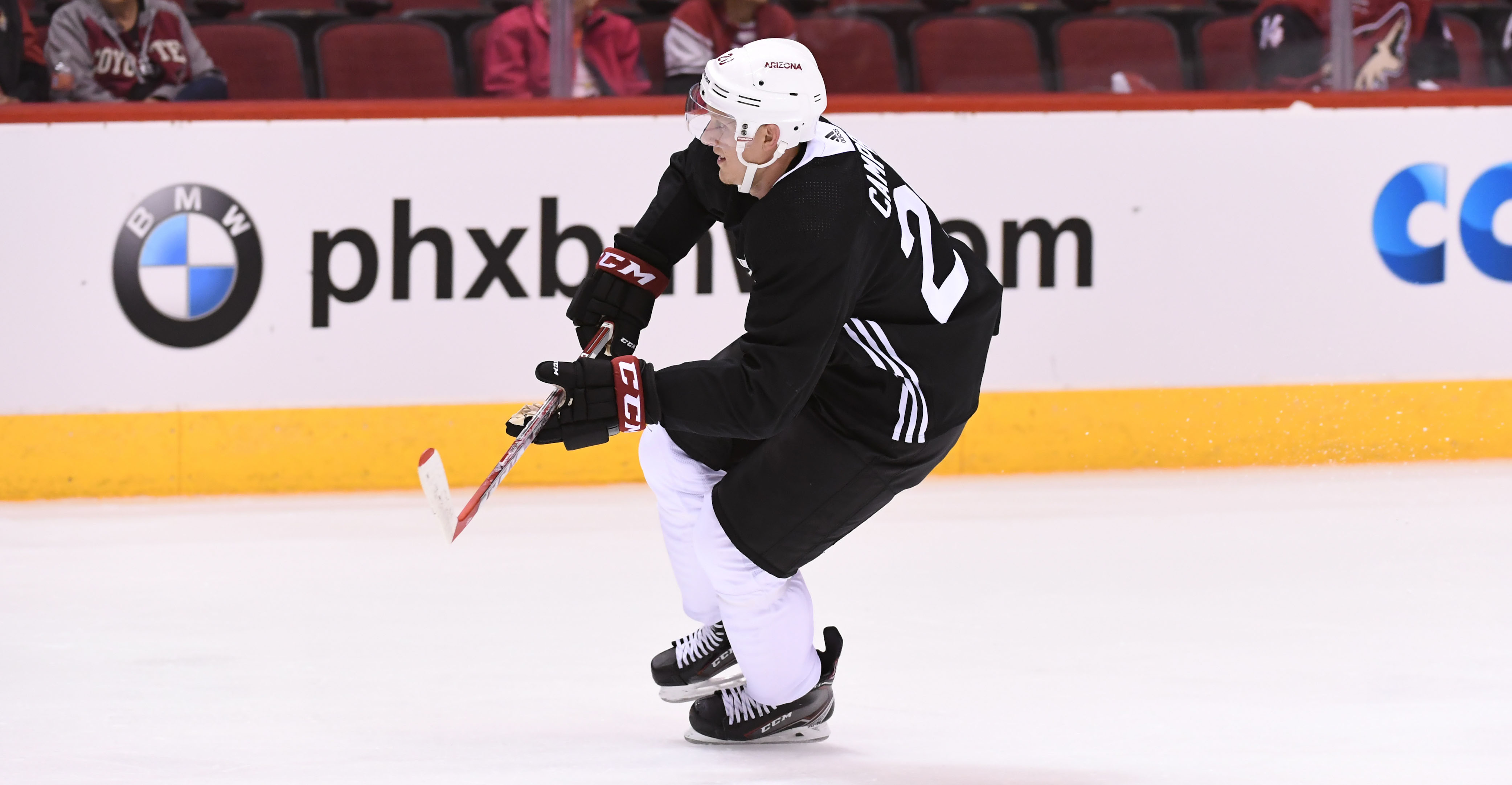 Header/Footer Photos Courtesy: Norm Hall (Arizona Coyotes)