NEWS & STATS
Last Week Today: A Balanced Machine
By: Alexander Kinkopf
October 16, 2017 12:29 PM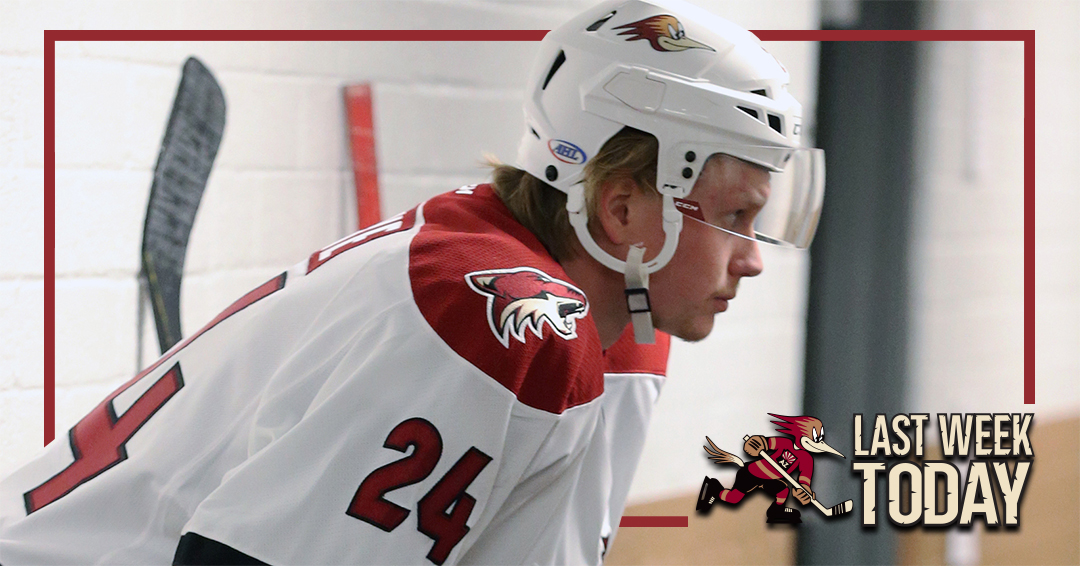 The Rundown:
Two games into the season and the Roadrunners are showcasing an extremely balanced offensive attack. The team, with a 7-6 opening night loss to the San Diego Gulls on October 7, and a 4-0 victory over the Bakersfield Condors on Saturday, has seen all 10 of its goals scored by separate players.
Adin Hill recorded his second-career shutout in the team's victory over the Condors, stopping all 22 shots he faced. Hill's previous shutout also came at Rabobank Arena, when he turned away 17 shots in a Roadrunners 3-0 win on November 11, 2016.
Dylan Strome made his American Hockey League debut on Saturday, recording a pair of assists. Nick Merkley scored his first professional goal Saturday, and is tied for the team lead in points scored with three (1G, 2A).
---
The Week That Was:
Saturday, October 7
Roadrunners (6) vs. Gulls (7)
Tucson Arena
Saturday, October 14
Roadrunners (4) at Condors (0)
Rabobank Arena
---
Up & Down:
Recalls (TUC --> ARI)
Monday, October 9: Mario Kempe
Wednesday, October 11: Emerson Etem
Friday, October 13: Marek Langhamer
Monday, October 16: Adin Hill
Assignments (ARI --> TUC)
Monday, October 9: Dylan Strome
Friday, October 13: Emerson Etem
Monday, October 16: Marek Langhamer
---
Alumni in Action:
Mario Kempe made his NHL debut with the Coyotes at T-Mobile Arena on October 10 in the team's 5-2 loss to the Vegas Golden Knights. Kempe, who has dressed in all three games for Arizona since his recall, scored his first-career goal when he deflected home an Anthony Duclair shot in the first period Saturday night against the Boston Bruins.
Emerson Etem did not appear in a game with the Coyotes during his recall stint. Marek Langhamer served as Louis Domingue's backup on Saturday night.
---
Highlight of the Week:
Conor Garland drills a shot to the top left corner past San Diego's Kevin Boyle upon receiving a no-look, behind-the-back pass from Mario Kempe to give the Roadrunners an early 2-0 lead in last Saturday's home opener.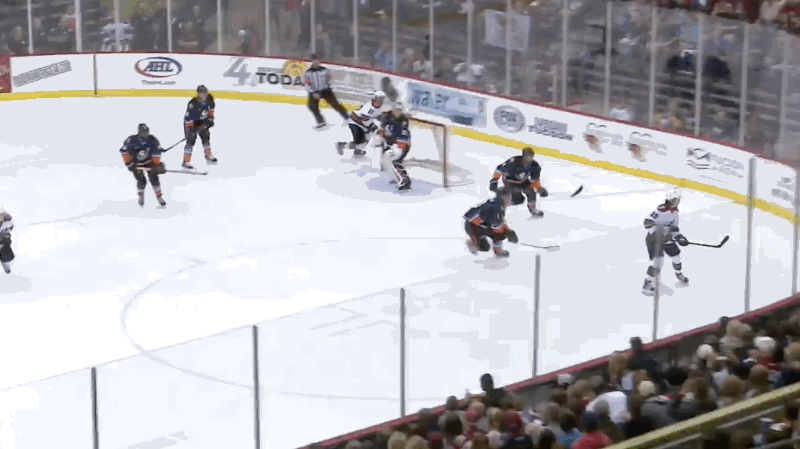 ---
Quote of the Week:
"Yeah, it was awesome. [Our fans] did great, they did their part, no doubt about it. I haven't been in this building too many nights when they weren't exciting, It's great, our guys fed off of it, and hopefully we can get that all of the time – that would be great. It's hard for other teams to come in when it's like that, so kudos to them for the job they did." - [Head Coach Mike Van Ryn, on Opening Night fan support]
---
Photo(s) of the Week:
Conor Garland and fan celebrate his first goal of the season. (Credit: Chris Hook)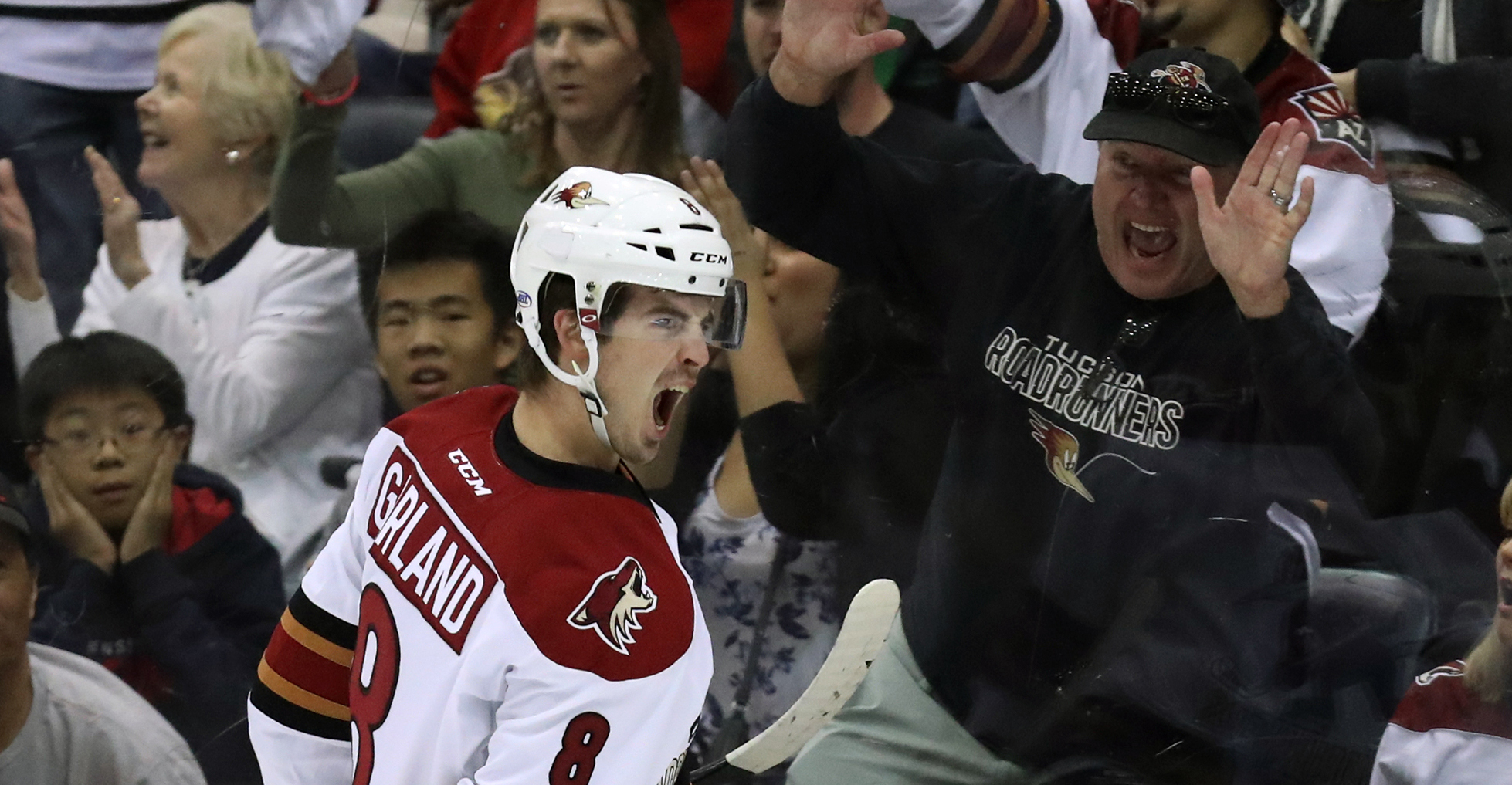 Jens Looke, moments after scoring his first-career American Hockey League goal. (Credit: Kate Dibildox)