NEWS & STATS
On And Off Ice, Travel-Heavy Road Trip Presents Opportunity For Growth
By: Alexander Kinkopf
October 19, 2017 12:13 PM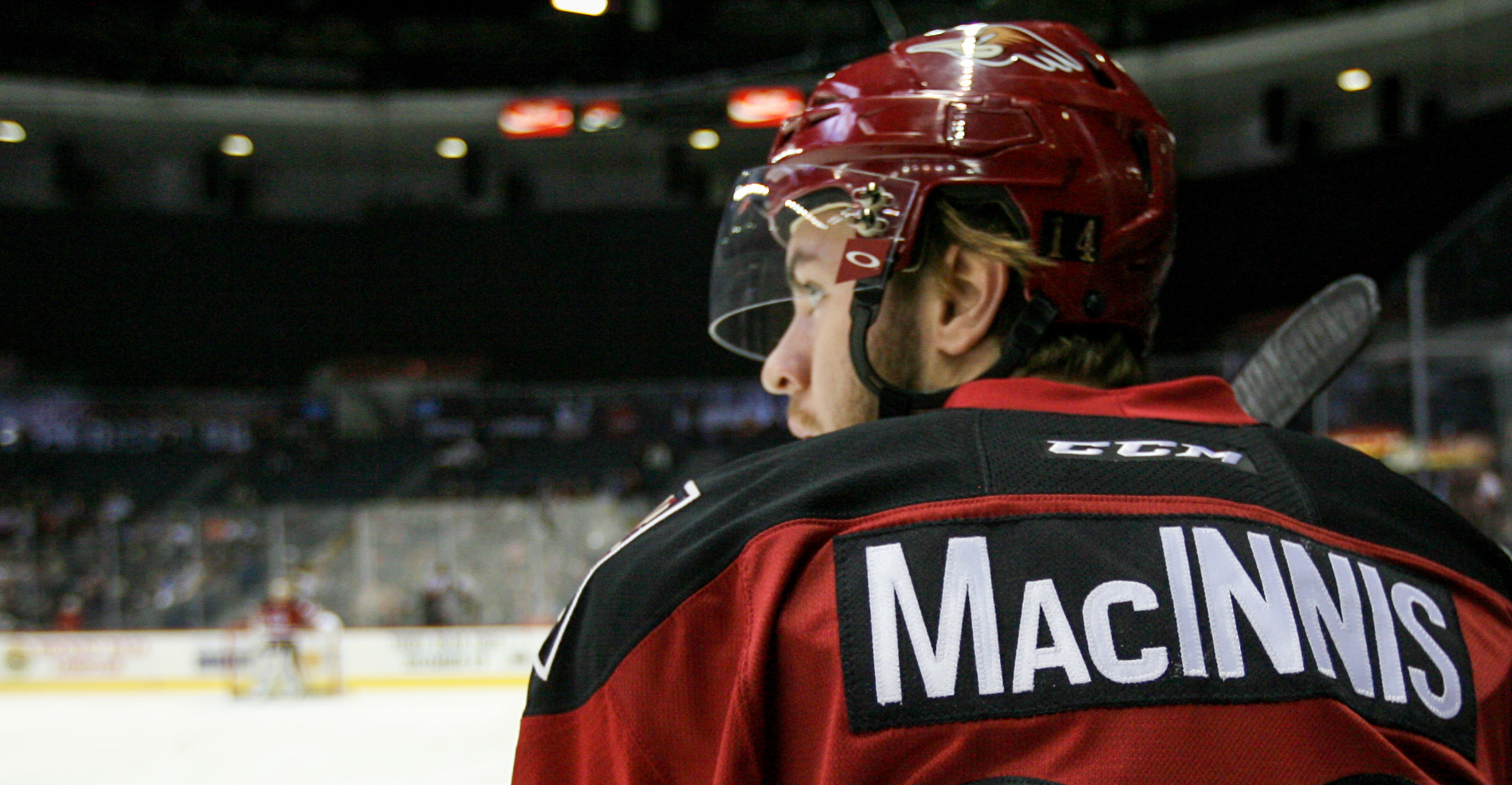 Following a pit stop in Tucson after commencing their four-game road trip with a win Saturday night, the Roadrunners are back to continuing their excursion with three games in five days against a pair of Central division opponents in the Chicago Wolves and Grand Rapids Griffins.
For a roster that was largely restructured during the offseason, the team's time away on the road could prove to be beneficial in terms of developing chemistry, camaraderie.
"It's huge," said team captain Andrew Campbell. "You spend a lot of time together, you have meals together, bus rides, plane rides, and you're together at the rink every day. I'm sure we'll have some team meals and we'll spend a lot of time together."
Time spent with teammates only increases when the schedule calls for travel, and builds an element to players' relationships that is not necessarily formulated when the team is spending time in the comfort of their own homes.
On Wednesday, prior to the team's departure, alternate captain Mike Sislo was asked what aspects, if any, made time on the road with teammates important for growing closer.
"It's the downtime," Sislo said. "It's the time in the bus, the time in the locker room before practice, after when you're joking around. That's when you really get to know guys and you get to have a lot of fun and have some laughs and jokes."
As one of the many new names on the roster, with the added responsibility of being tabbed as one of the leading figures, Sislo sees the importance the trip could have on the team's growth.
"Obviously being on the road, it's nice to get around the guys, especially the new guys that you don't know," he added. "It's about getting familiar with everybody as both players and people, so it'll be a lot of fun, and it's been fun so far."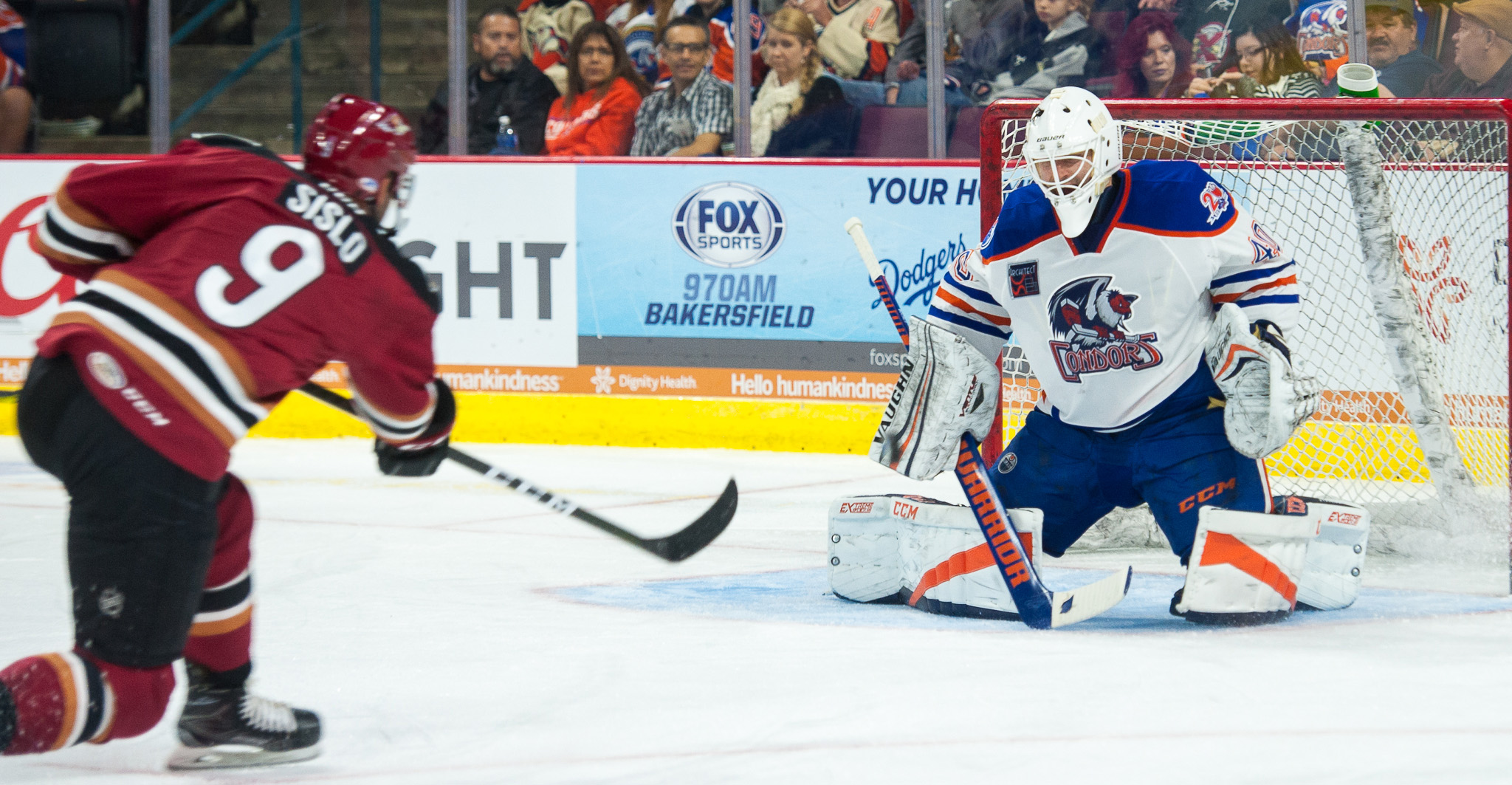 There is hockey to be played, though, and as noted by Andrew Campbell, the team is focused on carrying over the momentum from Saturday's win into Chicago's Allstate Arena this weekend.
"On the hockey side, we're going into two very tough buildings to play two extremely good teams, so it's going to be a good test for us early in the season to see where we're at, and we're all going to have to be extremely sharp to come away successful."
Asked if he thought the time on the road during the next seven days will have an impact on the team moving forward, Head Coach Mike Van Ryn noted the close proximity an already close group of players will have with one another.
"I think it matters," he said. "You're flying together; you're driving on a bus together. I think our leadership group has done a great job trying to get these guys together, and to me they seem very tight, so we're excited about that as a staff."
The coming stretch will be an exciting one for a Roadrunners club that is anxious to get into a steady stream of games, and one that should be favorable to not just how the team develops off the ice, but on it.
"Our guys haven't played a lot, we've only played two games, it's been a lot of practicing, and I think they just want to get into some games at this point," Van Ryn added. "Every day they've come to practice and their attitudes have been right, and that's really all you can ask as a coach."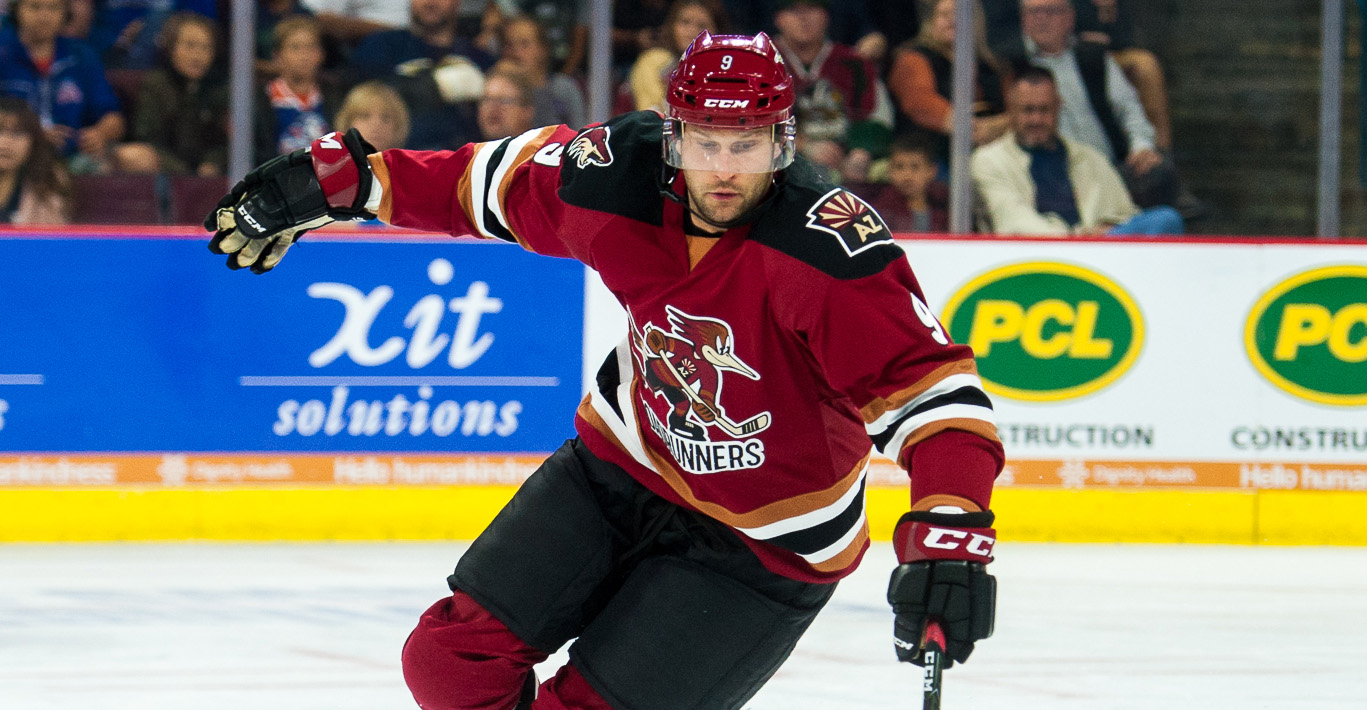 Photos Courtesy: Bakersfield Condors