NEWS & STATS
Game #3 - Tucson at Chicago
By: Alexander Kinkopf
October 21, 2017 1:50 PM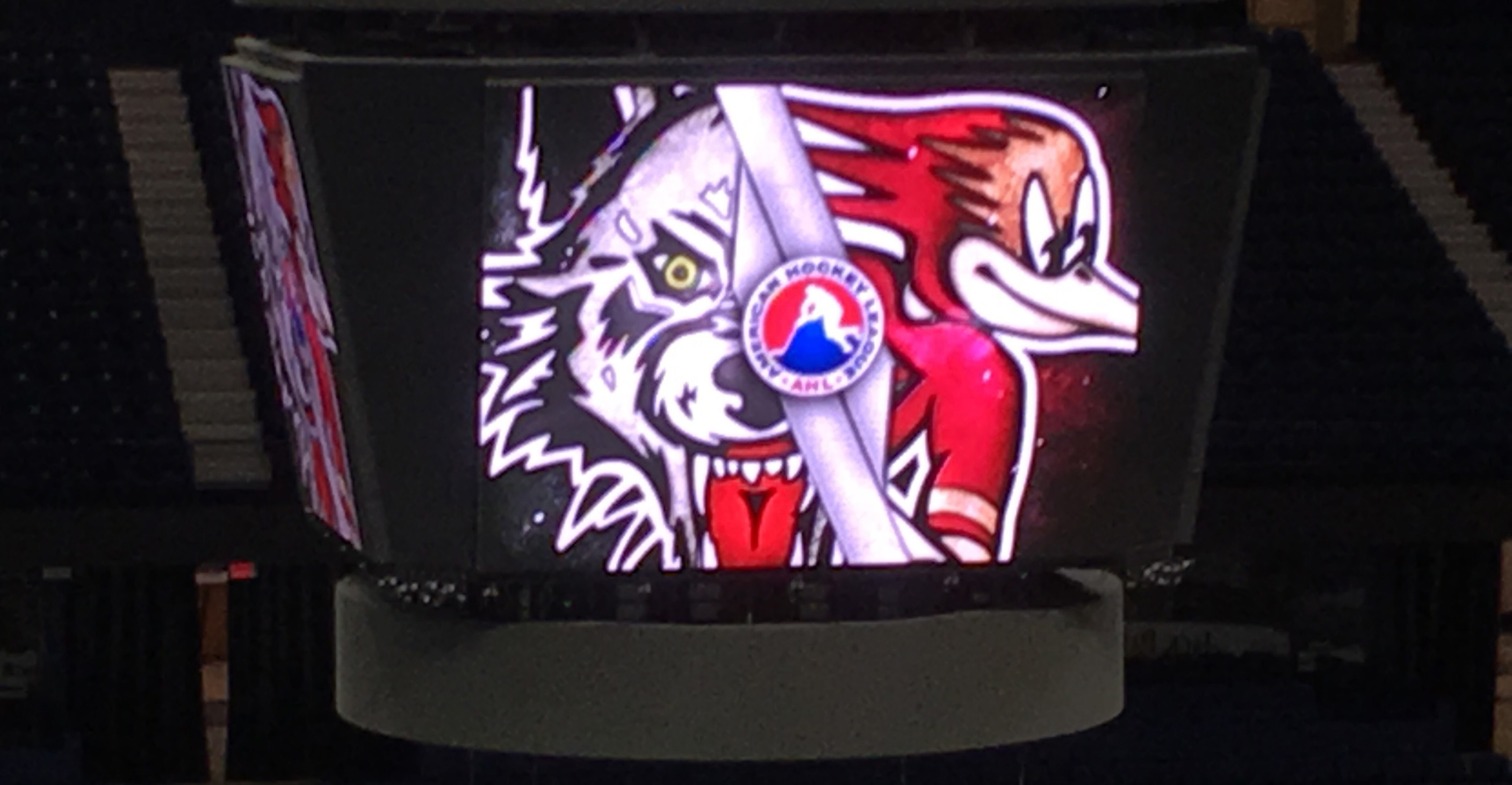 TUCSON ROADRUNNERS 4, CHICAGO WOLVES 3
FINAL | 0:00 Remaining
Tucson (1-1-0-0) at Chicago (1-1-1-0)
Saturday, October 21, 2017, 5:00 p.m. PST
Allstate Arena, Rosemont, Illinois
LISTEN LIVE:
Stats/Scoring
SOG - TUC 29; CHI 29
PP – TUC 1/8; CHI 1/5
FIRST PERIOD:
1) TUC SHG - Dakota Mermis (1) (Jens Looke) 7:09
2) CHI - Tomas Hyka (3) (Beau Bennett) 13:01
3) TUC - Kyle Wood (1) (Tyler Gaudet) 18:01
SECOND PERIOD:
4) TUC PPG - Mike Sislo (2) (Kyle Capobianco, Dylan Strome) 0:55
5) CHI - Shea Theodore (4) (Wade Megan) 14:28
6) CHI PPG - Paul Thompson (2) 18:18
THIRD PERIOD:
7) TUC - Emerson Etem (2) (Andrew Campbell) 5:47
---
Roadrunners Lineup
FORWARDS
MIKE SISLO (9) - DYLAN STROME (91) - NICK MERKLEY (38)
EMERSON ETEM (26) - RYAN MACINNIS (72) - LANE PEDERSON (18)
JENS LOOKE (24) - TYLER GAUDET (10) - CONOR GARLAND (8)
SCOTT ALLEN (29) - TREVOR CHEEK (39) - MICHAEL LATTA (46)
DEFENSEMEN
DAKOTA MERMIS (43) - ANDREW CAMPBELL (2)
JOEL HANLEY (44) - DYSIN MAYO (37)
KYLE CAPOBIANCO (23) - KYLE WOOD (3)
GOALTENDERS
HUNTER MISKA (35)
MAREK LANGHAMER (30)
---
Notes
Pregame:
Lane Pederson will make his professional debut tonight, skating to the right of Emerson Etem and Ryan MacInnis.
Hunter Miska will make his second start of the season; Marek Langhamer will serve as the back-up, dressing in his first game for the Roadrunners in 2017-18.
First Period:
Dakota Mermis buries the Roadrunners' first shorthanded goal of the season, finishing a Jens Looke odd-man rush opportunity, becoming the team's 11th-different goal scorer.
Kyle Wood, upon receiving a drop-pass from Tyler Gaudet during zone entry, leaned into a wrist shot to give the Roadrunners a 2-1 lead with 1:59 left in the second period. Wood became the team's 12th-different goal scorer.
Second Period:
Off of an offensive zone faceoff early in the second period during a power play, Mike Sislo fires a laser through traffic and into the back of the net to give the Roadrunners a 3-1 lead. Sislo becomes the first player on the team to score a second goal.
Chicago buries their third, game-tying goal during a 5-on-3 power play.
Third Period:
Emerson Etem puts the Roadrunners ahead 4-3 with 14 minutes left in regulation.
Hunter Miska earns his first pro win, stopping 26 of the 29 shots he faced.
---
Highlights
Dakota Mermis follows a shorthanded odd-man rush to give the Roadrunners a 1-0 lead just over seven minutes into the game.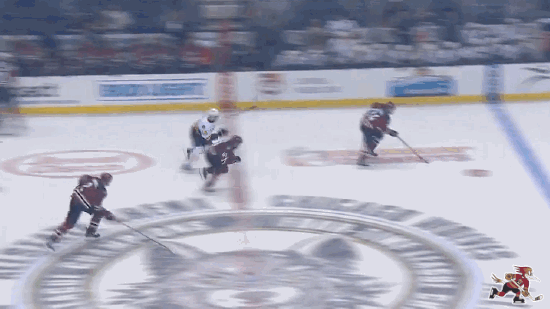 Kyle Wood walks into a wrist shot, giving the Roadrunners a 2-1 lead in the late stages of the first period.
Mike Sislo fires a slapshot through traffic to give the Roadrunners a 3-1 lead with a power play goal early in the second period.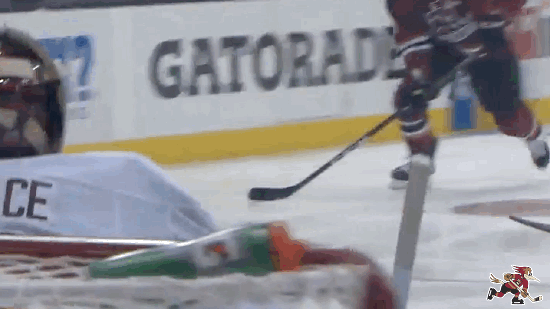 Emerson Etem receives drop-pass from Andrew Campbell and fires a wrist shot home to give the Roadrunners a 4-3 lead with 14 minutes left in regulation.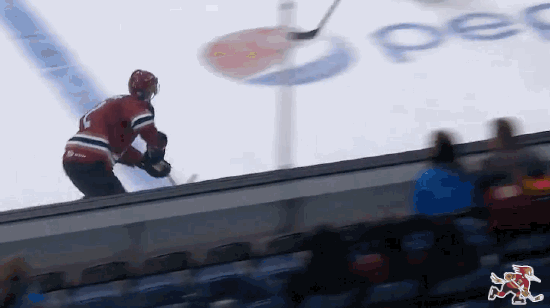 ---
Photos