NEWS & STATS
Game #5 - Tucson at Grand Rapids
By: Alexander Kinkopf
October 25, 2017 1:42 PM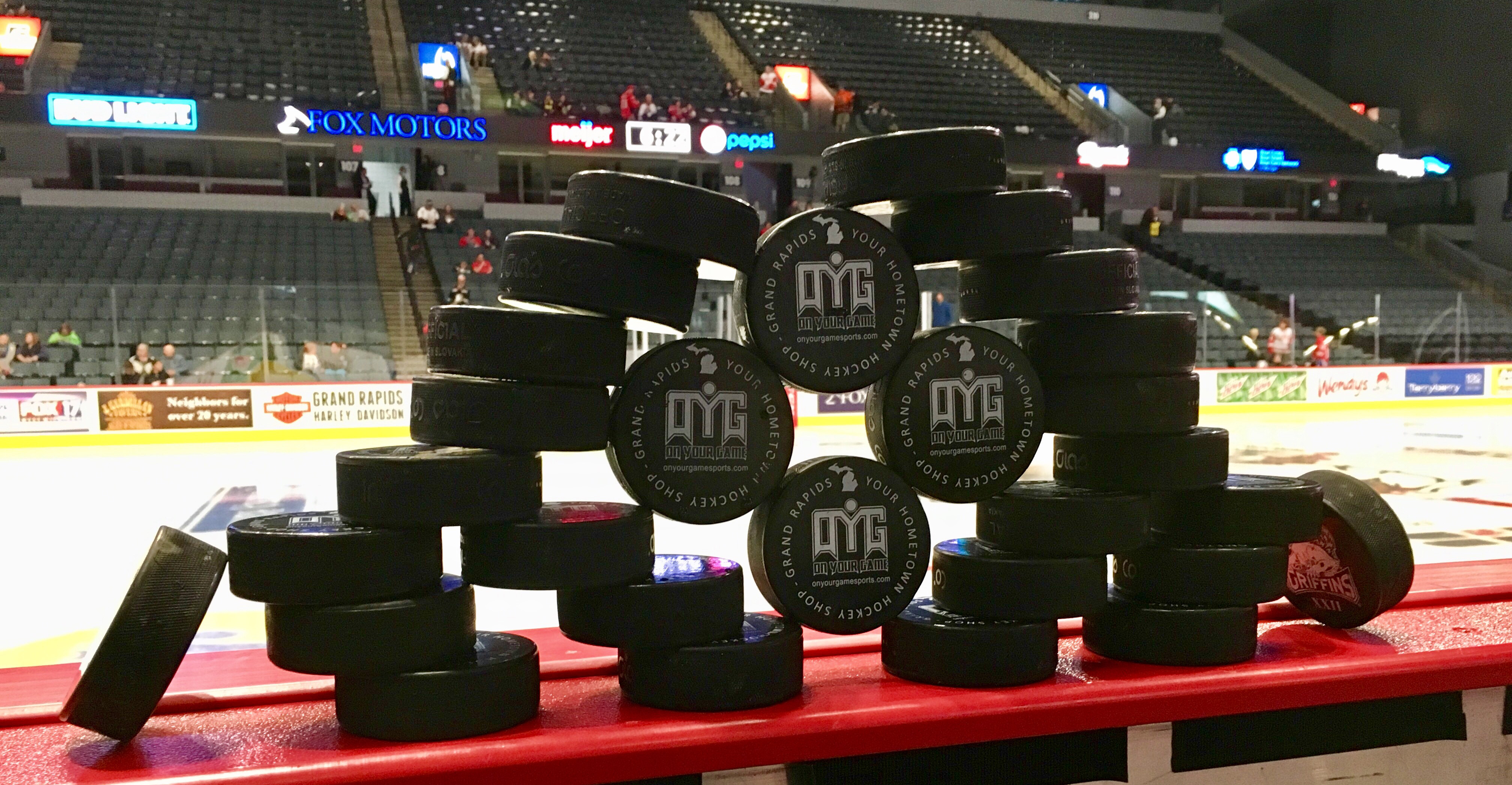 TUCSON ROADRUNNERS 3, GRAND RAPIDS GRIFFINS 1
Final | 0:00 Remaining
Tucson (2-1-1-0) at Grand Rapids (2-3-0-1)
Wednesday, October 25, 2017, 4:00 p.m. PST
Van Andel Arena, Grand Rapids, Michigan
LISTEN LIVE:
Stats/Scoring
SOG - TUC 27; GR 30
PP – TUC 2/10; GR 0/3
FIRST PERIOD:
No scoring
SECOND PERIOD:
1) GR - Dominik Shine (1) 3:15
2) TUC PPG - Mike Sislo (3) (Dylan Strome, Mike Sislo) 10:15
3) TUC PPG - Kyle Capobianco (1) (Conor Garland, Dylan Strome) 11:34
4) TUC - Dylan Strome (1) (Nick Merkley) 14:46
THIRD PERIOD:
No Scoring
---
Roadrunners Lineup
FORWARDS
MIKE SISLO (9) - DYLAN STROME (91) - NICK MERKLEY (38)
EMERSON ETEM (26) - RYAN MACINNIS (72) - LANE PEDERSON (18)
MICHAEL BUNTING (27) - TYLER GAUDET (10) - CONOR GARLAND (8)
SCOTT ALLEN (29) - MICHAEL LATTA (46) - JENS LOOKE (24)
DEFENSEMEN
DAKOTA MERMIS (43) - ANDREW CAMPBELL (2)
JOEL HANLEY (44) - DYSIN MAYO (37)
KYLE CAPOBIANCO (23) - JALEN SMERECK (5)
GOALTENDERS
HUNTER MISKA (35)
MAREK LANGHAMER (30)
---
Notes
Pregame:
Defenseman Andrew Campbell will be playing in his 600th-career American Hockey League game.
Jalen Smereck, a Detroit native, will make his season debut tonight in his home state, skating with Kyle Capobianco on the team's third defensive unit.
Hunter Miska leads the team out onto the ice for warm-ups. He will make his third start of the season.
Kyle Wood is a healthy scratch. He had played in all 72 games in franchise history leading up to tonight.
First Period:
The Roadrunners outshoot the Griffins 12-to-9 in the first period.
Both clubs go 0-for-1 on the power play.
Second Period:
The Roadrunners score three goals in a 4:31 minute span, including two power play markers.
Dylan Strome nets his first-career professional goal to give the Roadrunners a 3-1 lead.
Strome has a hand in all three of the Roadrunners' second period goals (1G, 2A).
Third Period:
Hunter Miska stops all 15 shots faced in the third period to preserve a 3-1 Roadrunners win.
---
Highlights
Mike Sislo, on a 5-on-3 fires home a Dylan Strome pass to tie the game 1-1.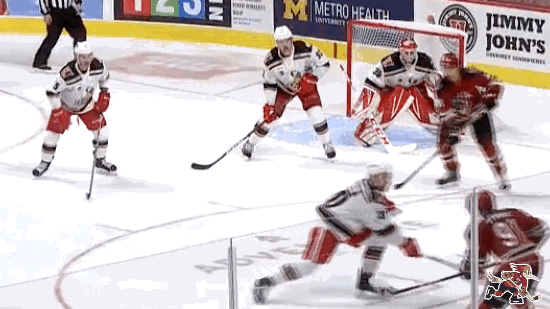 Kyle Capobianco one-times a Conor Garland pass through traffic and into the net to give the Roadrunners a 2-1 lead.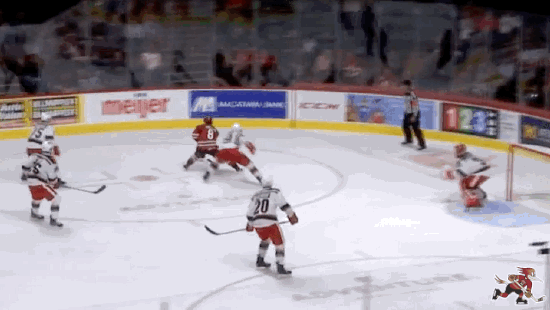 Dylan Strome wrists home his first-career pro goal.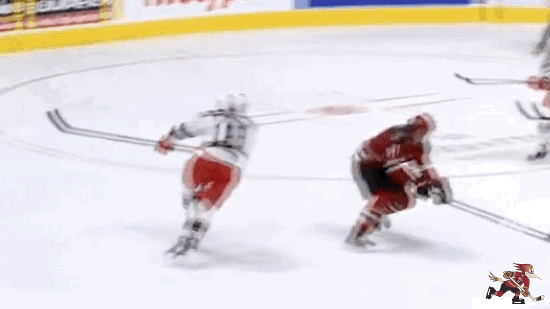 ---
Photos