NEWS & STATS
Good Morning, Tucson: White, out
By: Alexander Kinkopf
December 13, 2017 10:52 AM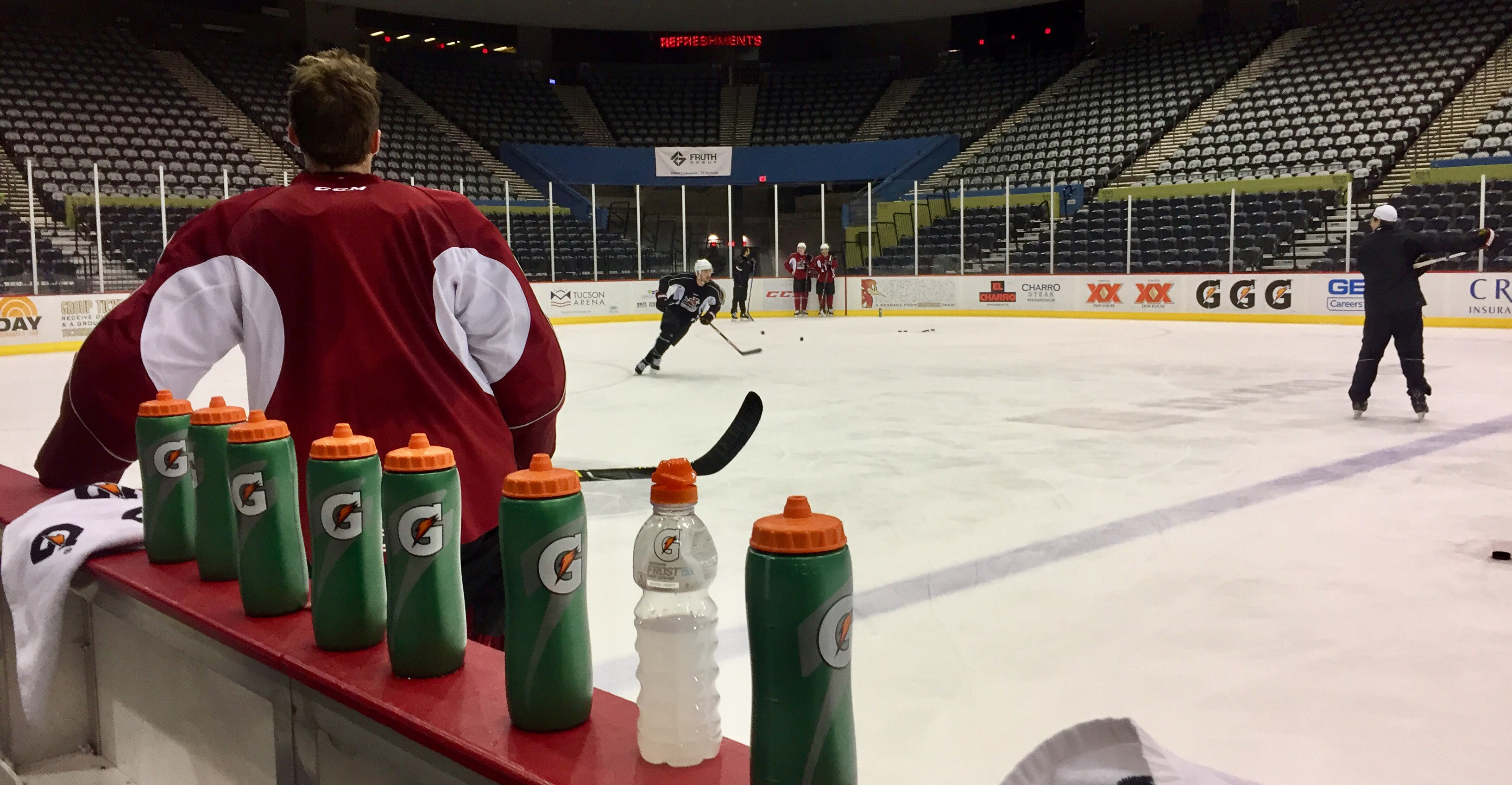 Good morning from Tucson Arena.
As is often the case the morning after the first half of a back-to-back set, today's morning skate was of the optional variety. Less bodies on the ice, but that rarely deters the energy.
The Roadrunners will see the San Jose Barracuda for the third time in their last four games tonight. For the Barracuda, this will be their third consecutive game against Tucson.
Both of the clubs' previous two match-ups have been tied heading to the third and final period.
During the skate, it was made official that defenseman Joel Hanley had been recalled to the Coyotes.
Barring unforeseen circumstances, tonight marks the final game in which the Roadrunners will wear their white uniforms at home this season. In conjunction with the AHL's rule, set prior to the 2016-17 season which reads: "Teams will wear light jerseys at home until the Christmas break, and dark jerseys at home after the Christmas break."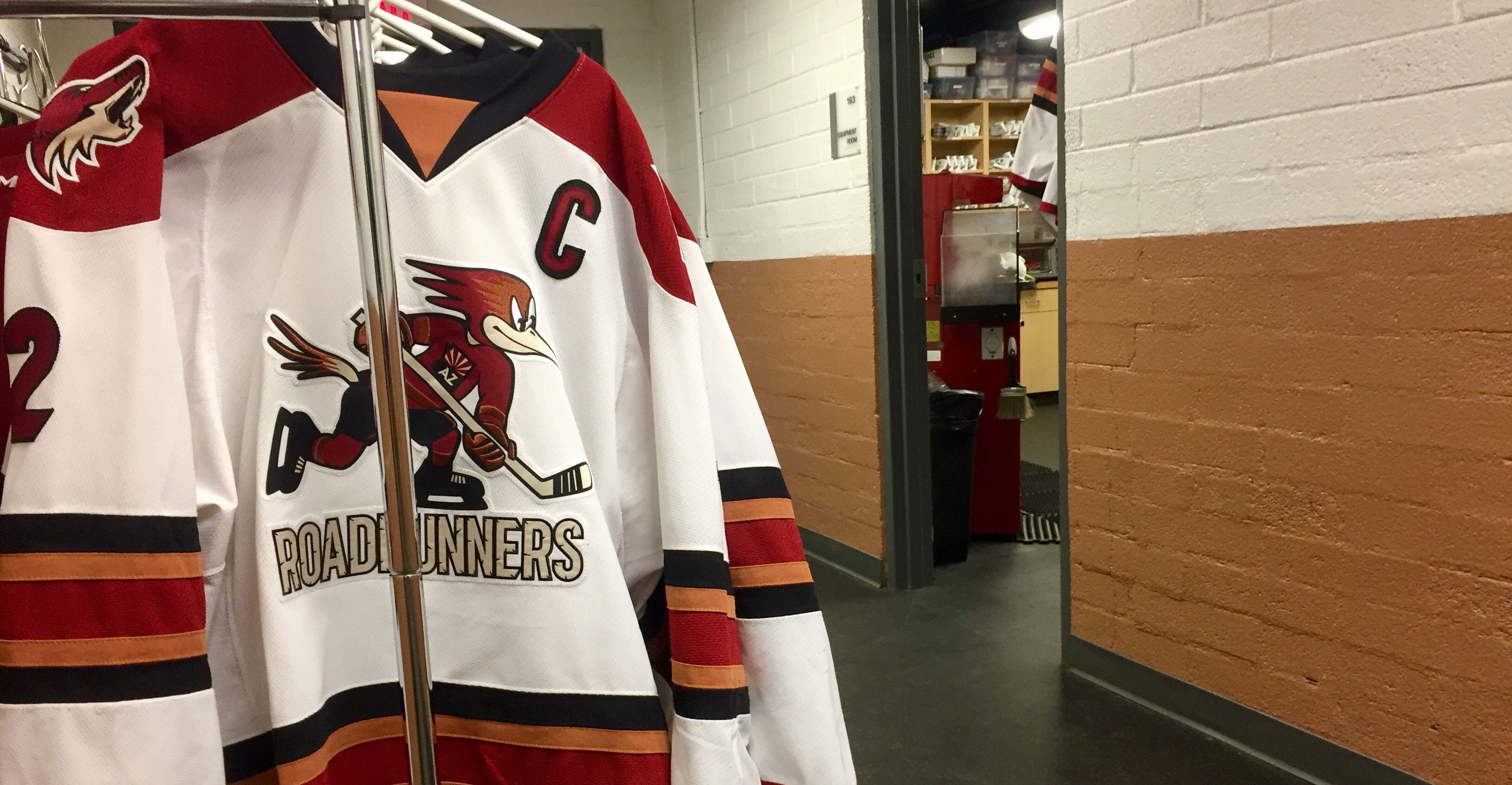 The Roadrunners do host the Stockton Heat on December 22 and 23, and those games fall before the Christmas break, but due to the team wearing specialty 'Darth Vader' jerseys on the 23rd for 'Star Wars Night', where the lead color is black, Stockton will travel to Tucson with their white kits.
Michael Bunting extended his personal point streak to five games with his secondary assist on Mario Kempe's goal Tuesday night. That ties him with Lane Pederson and Kyle Capobianco for the second-longest stretch by a Roadrunners player this season. He's accumulated seven points (2G, 5A) during his streak.
Kempe's goal, the result of a nifty redirection of a Kyle Wood point shot, was his first with the Roadrunners since his November 26 assignment, and his second with the club this season.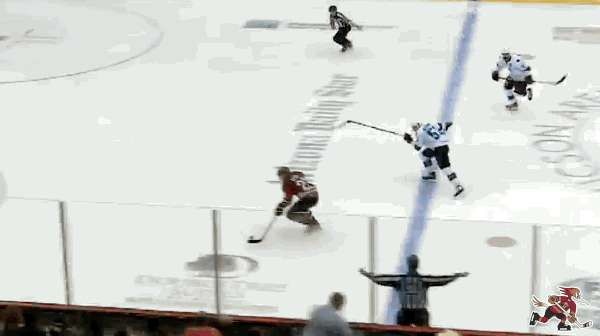 Roadrunners head equipment manager Eric Bechtol is working his 1,599th professional game tonight.
The club enters the evening with a 12-6-2-1 record, calculating out as a .643 win percentage, which is good for second place in the Pacific Division.
More to come from Tucson Arena.