NEWS & STATS
Confidence, grease, and cashing in without complacency
By: Alexander Kinkopf
December 15, 2017 4:18 PM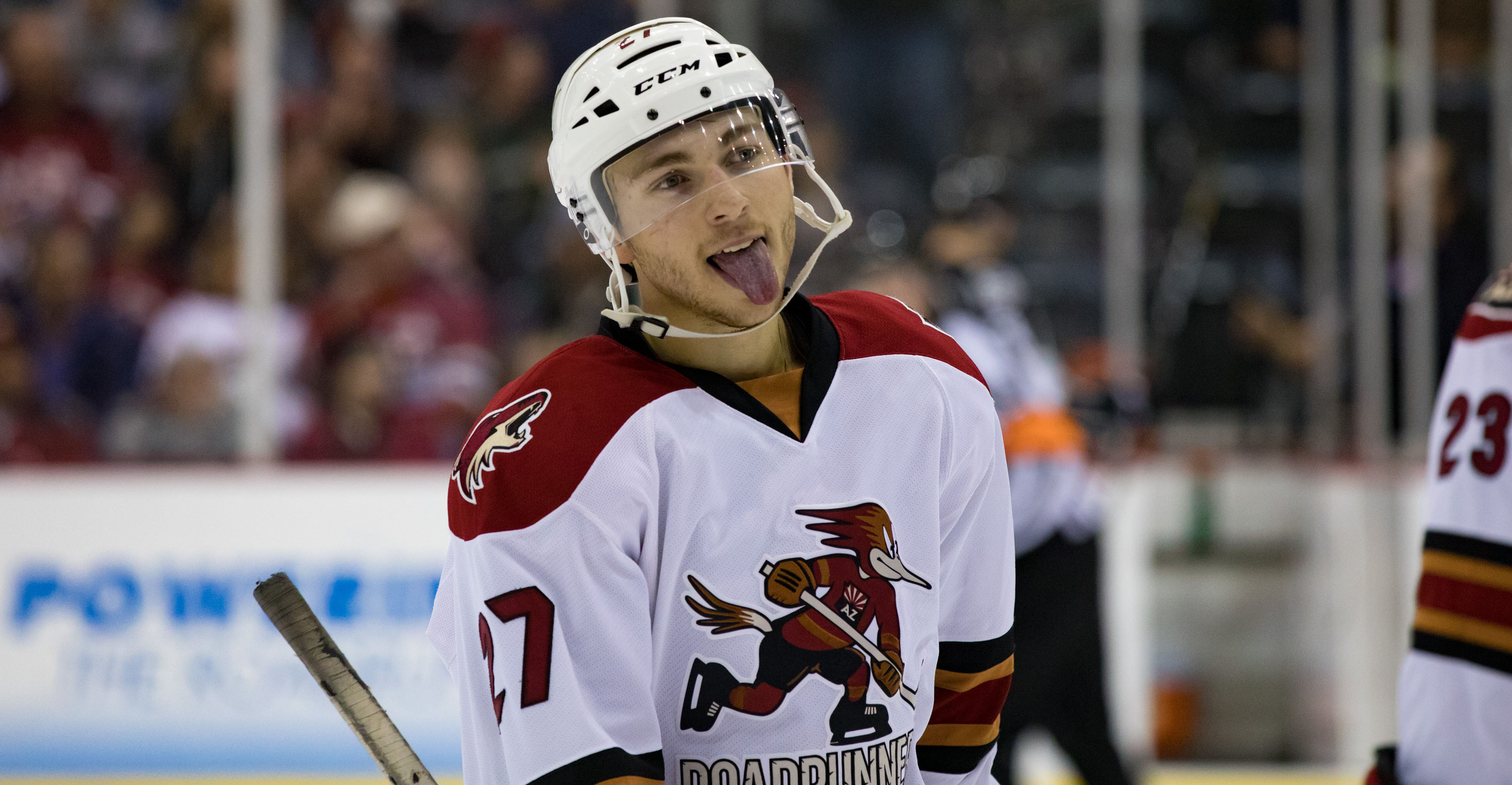 With variable movement a given for most American Hockey League rosters, consistent sources of production are of high value.
Michael Bunting has points in each of the Roadrunners' previous six games, a span that's seen him accumulate a total of eight (3G, 5A). It's been a critical juncture of time in which the club has looked to fill the void of Dylan Strome, as well as the momentary absences of first line staples Nick Merkley and Lawson Crouse.
There's no time to dwindle on change; adaptation is a must and names are expected to step up. Bunting, who's been seeing time on Mike Van Ryn's first line the past couple of games, has been taking accountability.
"It's just a little confidence," Bunting said of his production of late. "Confidence goes a long way when you're playing, and I've been lucky to play with a few good players who have been rolling, so I've been able to get a couple points on the board because of that."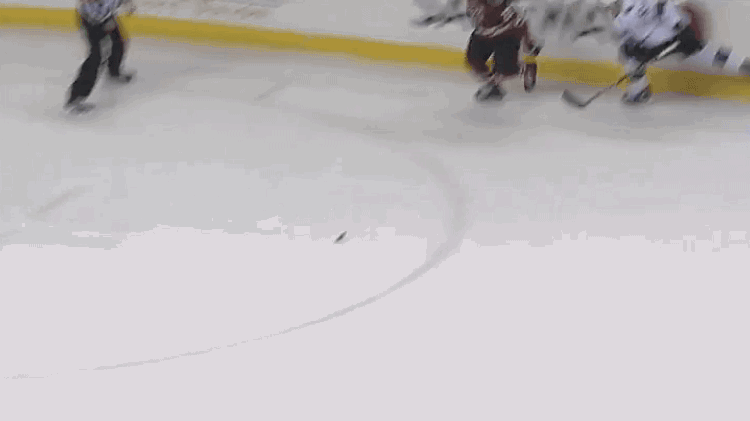 The Scarborough, Ontario native doesn't boast the most overwhelming stature, standing in at 5'11" and 197 lbs., but he utilizes his agility to stick.
"I use my speed a lot; I have that to my advantage, so I try to use that as much as I can," he said. "I try to be a little rat out there for the opposing team, and in doing that, I'm able to put the puck in the net from time to time."
The third-year pro registered 28 points (13G, 15A) in 67 games with the Roadrunners last season, and with 13 points (7G, 6A) through 21 contests this year, is well on his way to setting a new career-high mark, currently on pace for 41 points.
Bunting's current run of points in six consecutive games is one shy of tying a franchise record of seven, set by Brendan Perlini, Christian Fischer, Kyle Wood, and Dylan Strome.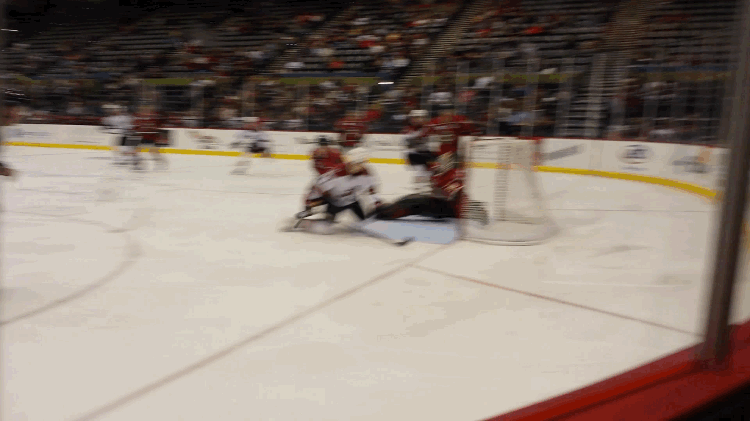 It's not always pretty, but that's not how they come for Bunting, who cashes in most often from secondary chances in front of the net, getting sticks on rebounds, weaseling around defensemen for positioning.
"The coaches always say here that if you're on the wall, get off the wall and get to the net, so that's what I try to do," he said. "That's how goals have been going in pretty much my whole career, those close to the net greasy goals, so I've just got to keep at it and keep doing it."
Tenacity; the eyes can tell you he plays with it, and it's a common sight when watching him on the ice.
"I've had that for forever, for as long as I've known," he said of his fiery work ethic. "I want to go out there and give it my all. You're out there for 40 seconds, so for that time I've got to work my hardest. You get your break on the bench, but then I've got to go out for another 40 and give it my all."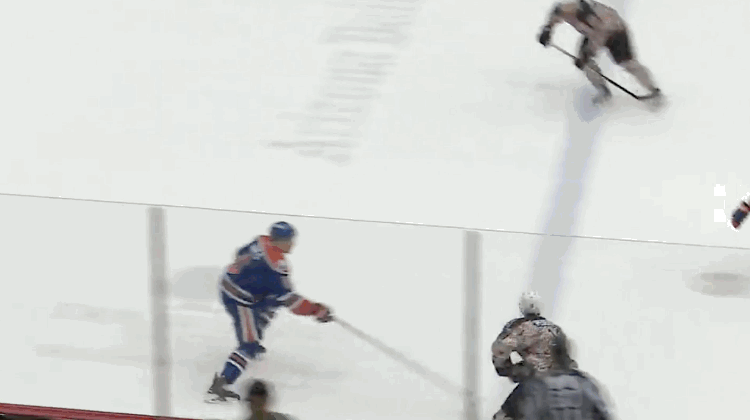 Complacency? Not a chance.
"You can't, and you don't take anything for granted," he said in recollect of the biggest point of advice provided to him as a youth. "Obviously I'm on this point streak right now, but things can change quickly, so you can't get comfortable. I've always been told to never get comfortable, to always go in every day to try and get better, so that's what I try to do."
Bunting may be riding a streak of his own, but the focus is on snapping the slight skid the team has found itself in, a rough patch they've yet to endure this season.
"We're on a three-game losing streak right now. That happens, it's a long season," he said. "I think we're a good enough team to snap out of this in no time. Hopefully we can get a win tomorrow against Ontario and get back on the right track."
His offensive touch of late could be of great use to a club that's in need of a mentally fulfilling, morale boosting victory Saturday night. If Bunting's streak does continue, it'll do so against a team he's already put up three points against this season.