NEWS & STATS
Roadrunners Finalize Contribution to Community Food Bank of Southern Arizona
By: Tucson Roadrunners
December 23, 2017 2:35 PM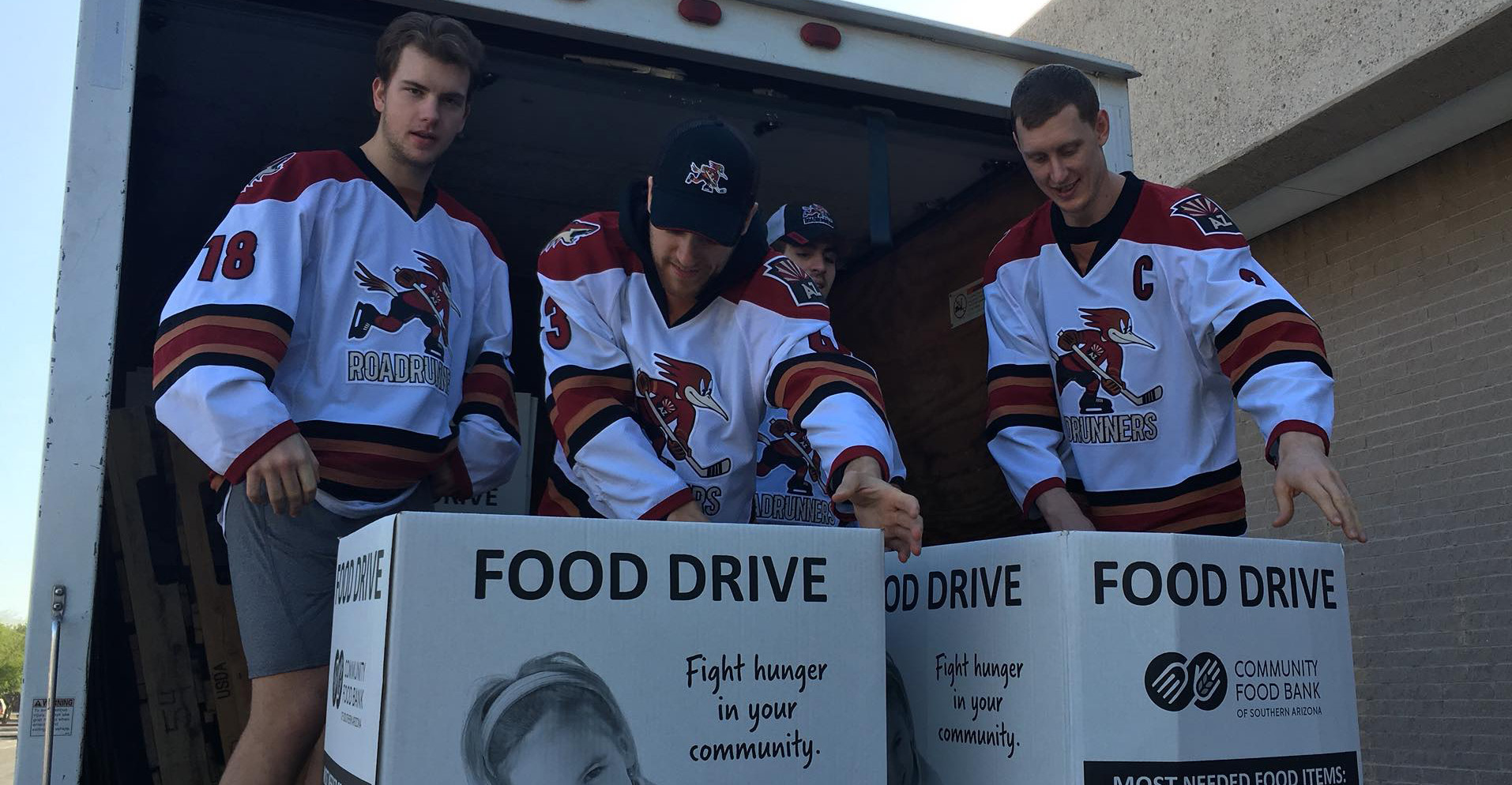 TUCSON, AZ – The Tucson Roadrunners, proud American Hockey League affiliate of the Arizona Coyotes, finalized their contribution to the Community Food Bank of Southern Arizona on Saturday, donating a collected 749 lbs. worth of food.
The food was donated by Roadrunners fans and collected during the team's home games on December 12 and 13 against the San Jose Barracuda. Following the collection, Roadrunners players volunteered their time in ensuring the delivery to the Food Bank.
"The Community Food Bank responds to the root causes of hunger and restores dignity, health, opportunity and hope to people living in poverty," said Norma Cable of the Community Food Bank of Southern Arizona. "This work can only be done with the help of community, which includes the Tucson Roadrunners and their generous fans."
Roadrunners President Bob Hoffman remarked, "We are very thankful to our tremendous supporters for coming together and helping us make this donation. This is another great testament of the Tucson community and we look forward to partnering with the Community Food Bank of Southern Arizona again in the future."
In Arizona, one in four children are at risk for hunger, as well as one in five adults. The holidays bring on a high demand and the generosity of donors helps the Community Food Bank of Southern Arizona provide food in response.
Tickets for all 19 remaining Roadrunners home games, including tonight's Star Wars Night, are on sale now and can be purchased by clicking HERE or visiting the Tucson Convention Center box office. For more information on the club, call 866-774-6253.