NEWS & STATS
For Van Ryn, All Star recognition is a correlation to the Arizona organization
By: Alexander Kinkopf
January 03, 2018 4:57 PM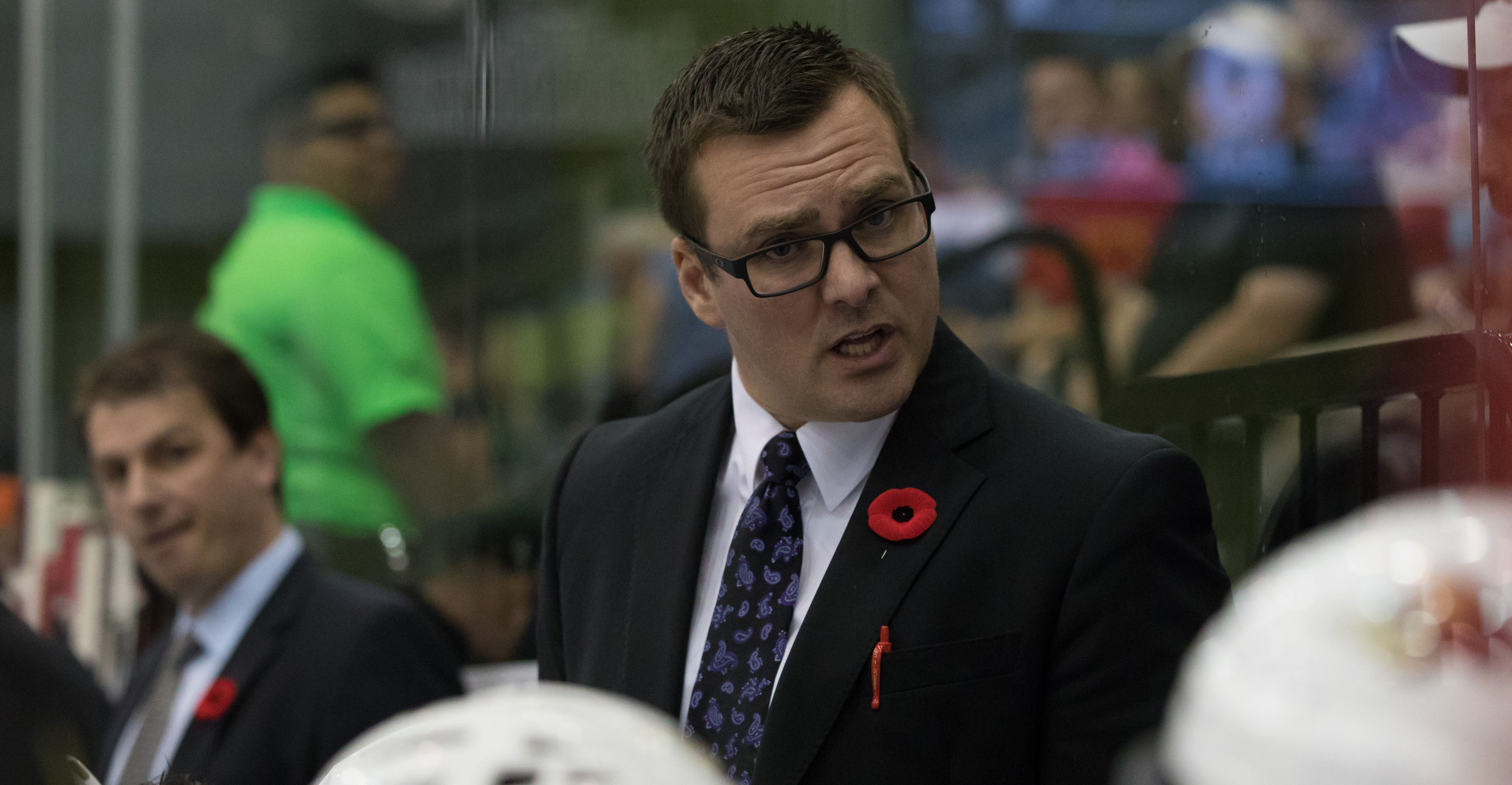 Mike Van Ryn's going to be quick to let you know he's just the beneficiary here.
There's a direct lane to three aspects, and you better jump on. It's organization first, team first, development first. There's a focus so sharp you might just catch an edge.
Team is what a head coach preaches, and for Van Ryn, who's earned the right to coach the Pacific Division in the upcoming 2018 American Hockey League All Star Classic, team is what earned him the honor.
It's about work, improvement, the next step forward; and don't think for a moment there's time for the slightest degree of complacency. It's all shown in the Roadrunners' impressive start to the 2017-18 campaign. He, along with assistant coaches Steve Potvin and John Slaney have brought a rejuvenated, energized, hard-working mentality to a strikingly solid group of names in Tucson.
"I'm obviously honored," he said following Tuesday's practice. "But this is a team thing. I'm just going as basically a representative for the team; it's all about the work the guys have put in. It's an organizational thing, really; the drafting, the development in the summer, and the stuff our strength coaches have done with our guys. This is an organizational thing, not a personal achievement."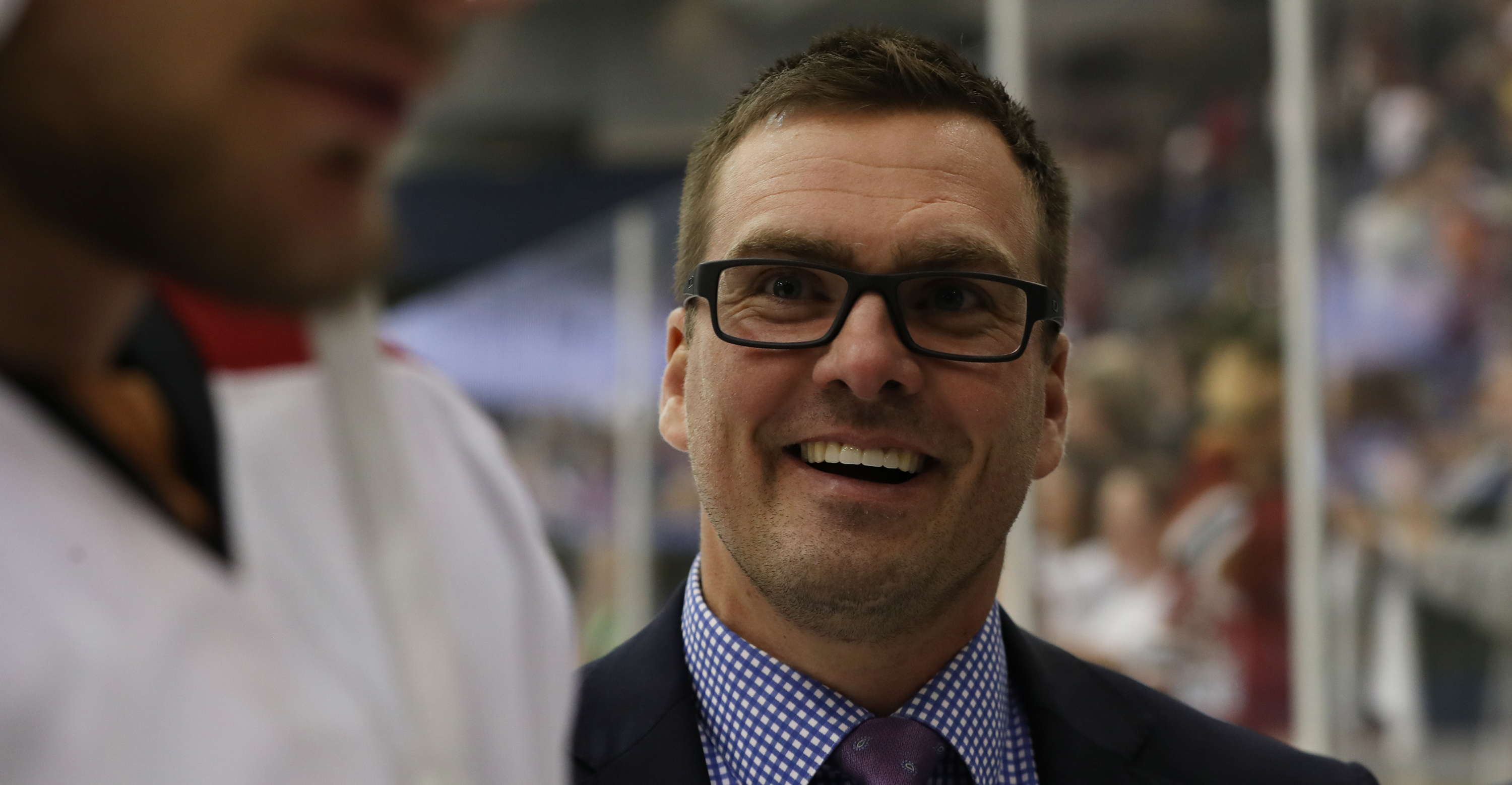 Through 28 games played, the Roadrunners have compiled an impressive record of 16-9-2-1, good for a .625 win percentage.
Boasting a pair of the highest-scoring rookies in the league in Dylan Strome and Nick Merkley and utizilizing a fantastic goaltending tandem in Adin Hill and Hunter Miska, all while feeding off a plethora of depth that sees third and fourth lines contributing regularly, Van Ryn will be the first to direct credit toward the players who have strung together a fantastic first half.
"The guys are the ones who have done the work, they're the ones who are performing on the ice," he said. "It's great to go, it's an honor to go, but it is an organization thing more than it is individual."
The first-year head coach took a moment to reflect on Tuesday, to look back on a promising start to what could very well blossom into a special year.
"Guys have developed and guys have gotten better. For us, it's about always raising the bar and raising expectations and not allowing guys to get comfortable, and that's how you're going to get better."
Hired in July, Van Ryn served as the Arizona Coyotes' development coach during the 2016-17 season, working regularly with the organization's top prospects in Tucson.
He's fit the role perfectly.
The key is development, and the goal is to get the most out of the talent the Coyotes have so diligently drafted.
"We look at our room and try to push," he said. "Our players know, on an individual basis, that if they get better the team gets better, and we've done that so far this year, now we just need to figure out ways to keep doing it."
Dealing with success is one thing. It's another to prepare for the counter-effect of triumph, to maintain balance, modesty, and poise.
"I didn't expect us to start the way we did, being as young as we are. I thought we'd scratch and claw a little bit more. Things came a little easy at the start, and things got a little bit harder probably because we got results that we may have shouldn't received, got wins that we shouldn't have gotten. The peaks and valleys have been there, and I think our guys have done a pretty good job of managing them considering their ages."
Looking back? Well, that's all about looking forward.
"It's been a pretty good start, and now we'll see if we can tighten up a little more, improve in some areas, and be ready for the playoffs."