NEWS & STATS
Last Week Today: Selections And A Split
By: Alexander Kinkopf
January 08, 2018 10:08 AM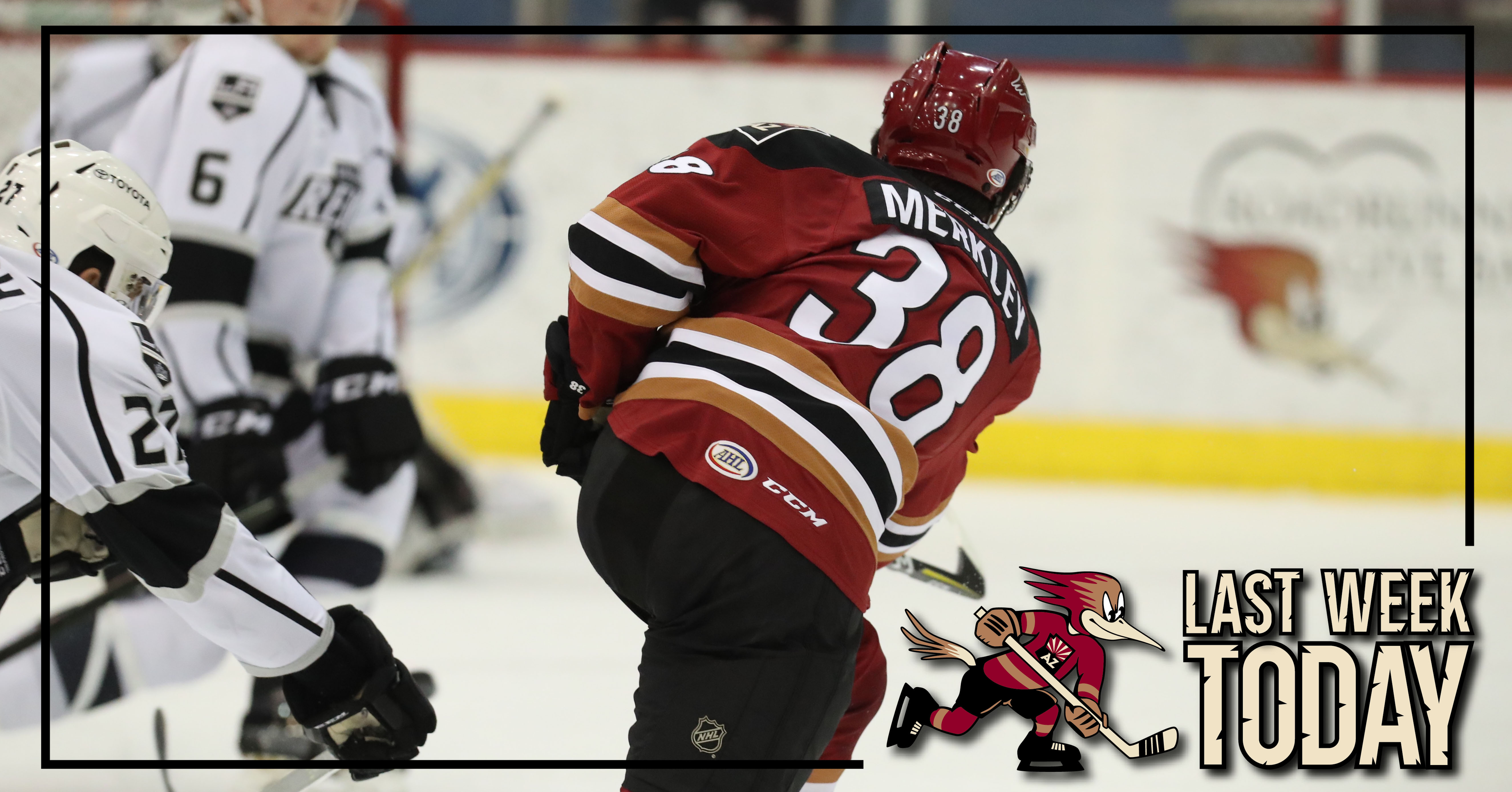 The Rundown:
First things first! Before the team was active in any game play this past week, Nick Merkley and Dylan Strome were named to the 2018 AHL All Star Classic on Thursday afternoon, which is to take place on January 28-29 in Utica, New York.
As for game action - the Roadrunners returned home to split a two-game set with the Ontario Reign, winning by a 4-3 score on Friday night and falling by a 6-3 count Saturday.
Friday's victory, at the time, extended the team's winning streak to four games – their longest of the season, trumping their two previous stretches of three consecutive wins that took place from October 25-28 and November 4-11.
Five players recorded multiple points in the victory and Hunter Miska earned his ninth win of the season in turning away 33 of the 36 shots he faced. Miska's nine wins is the third-highest total among rookie goaltenders in the league, behind San Diego's Kevin Boyle (10) and Texas' Landon Bow (12).
Saturday's loss marked just the third time this season the team allowed more than five goals in regulation.
Nick Merkley, with another two points (1G, 1A) registered despite the defeat, improved his season point total to 34 (17G, 17A). He leads all American Hockey League rookies in scoring and is currently riding a five-game point streak.
Merkley's two goals during the weekend came on the power play, extending his total to 11 scored on the man advantage this season, tying him with Charlotte's Valentin Zykov for the league lead in that department.
Give-and-go. Tic-tac-toe. Oh!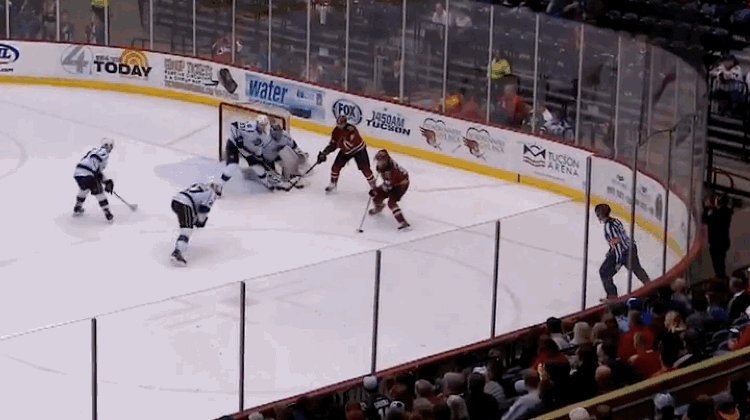 Artwork.
---
Where They Stand:
Record: 17-10-2-1 (.617 win %)
Pacific Division: 1st Place
Western Conference: 2nd Place
League: 7th Place
---
The Week That Was:
Friday, January 5
Roadrunners (4) vs. Reign (3)
Tucson Arena
Saturday, January 6
Roadrunners (3) vs. Reign (6)
Tucson Arena
---
Up & Down
Recalls (TUC --> ARI)
Monday, January 1: Kyle Capobianco
Assignments (ARI --> TUC)
Monday, January 1: Andrew Campbell
Thursday, January 4: Mario Kempe
Friday, January 5: Lawson Crouse
Friday, January 5: Kyle Capobianco
Transactions
Monday, January 1: Sean Maguire (TUC --> FW)
Thursday, January 4: Artur Tyanulin (TUC --> FW)
Saturday, January 6: Grant Besse (Released from PTO)
---
Alumni in Action:
Christian Fischer, charging to the net as he followed up on a Jakob Chychrun rush, chipped home the game-winning overtime goal for the Coyotes Thursday night, securing the club's 3-2 victory over the Nashville Predators at Gila River Arena.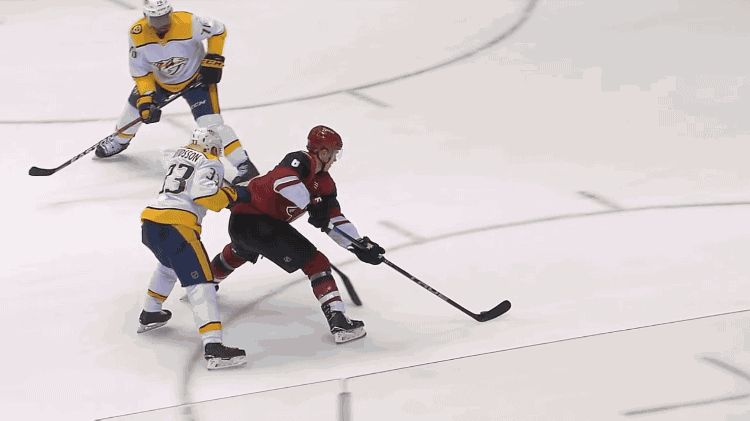 Fischer's goal, his 11th of the season, was his third game-winner of the year.
---
Highlight of the Week:
Dylan Strome fends off Ontario's Paul LaDue, gains full possession of the puck and tucks home a backhanded wraparound past Cal Petersen with 0.1 seconds left on the clock in the second period of Friday night's 4-3 victory.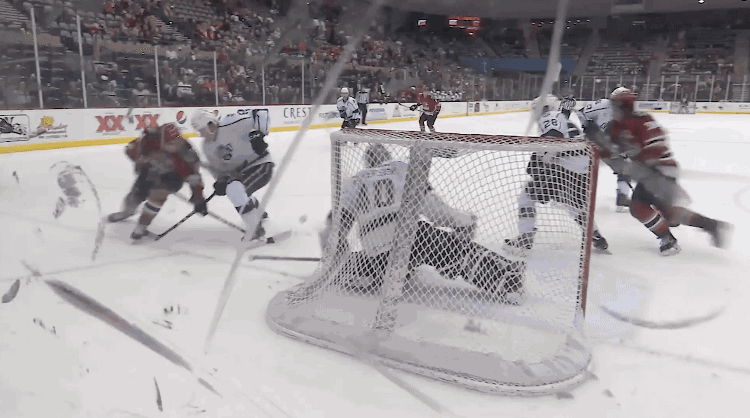 ---
Photo of the Week:
Conor Garland, stopping in transition as he positions himself in the defensive zone at the tail end of a backcheck Saturday night, digs up a bit of snow. (Credit: Chris Hook)