NEWS & STATS
Good Morning, Tucson: In Continuation
By: Alexander Kinkopf
January 15, 2018 10:28 AM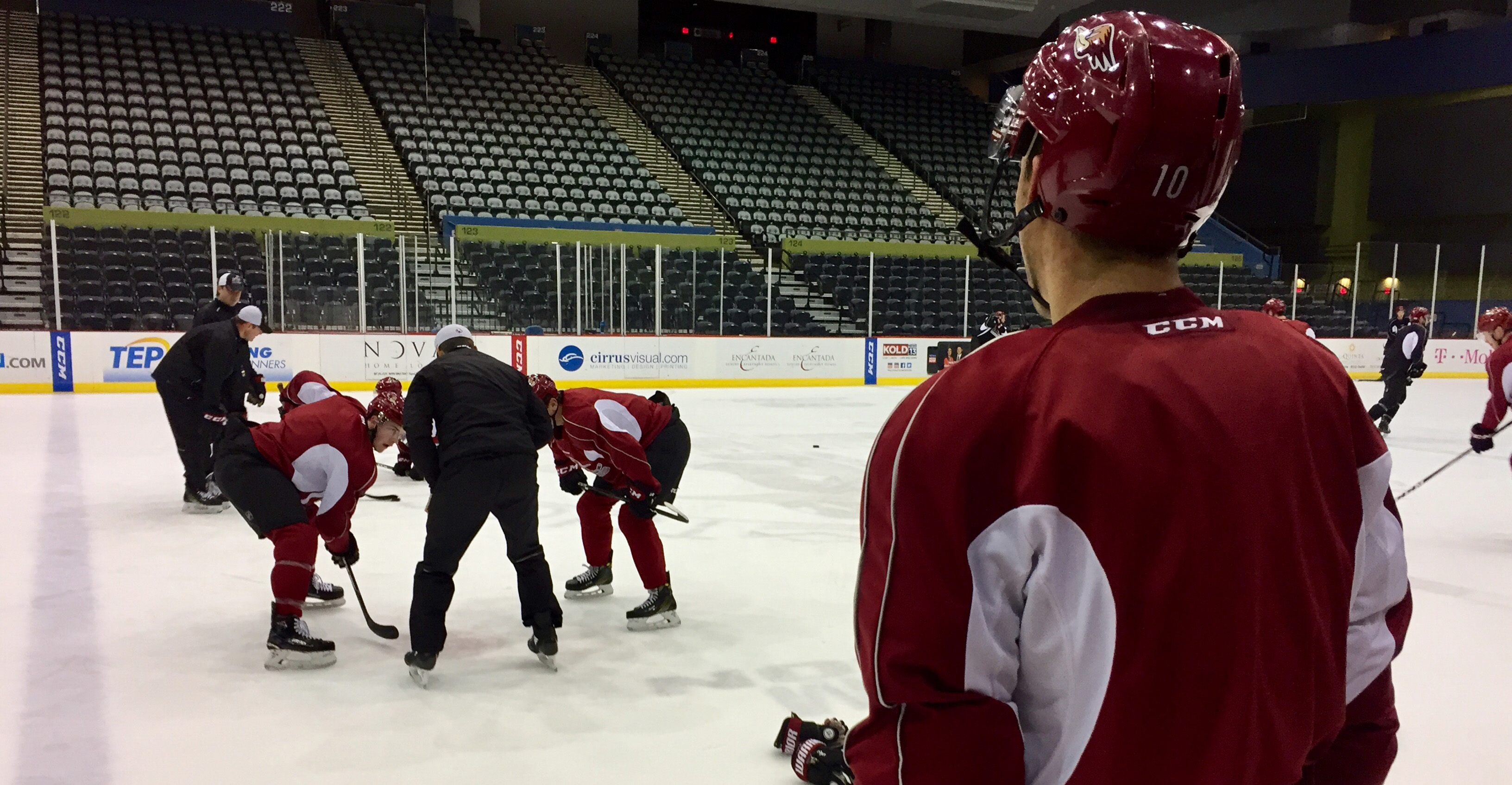 Good morning from Tucson Arena, where upon returning home from a three-game-in-four-day tour through California, the team assembled for an upbeat AM skate ahead of tonight's 7:05 PM date.
Welcome the San Diego Gulls, who are making their third visit to Southern Arizona this season. San Diego's a club that's won 12 of its last 16 games, two of those four losses coming at the hands of the Roadrunners. This evening will be the second of three consecutive meetings between the two.
Laurent Dauphin took to the ice in the team's home facilities for the first time since being re-acquired in Wednesday's trade; Daniel Maggio got his first taste of the club's layout since being signed to a PTO last Tuesday.
Halfway there! Tonight marks the club's 34th game of their 68 scheduled regular season contests.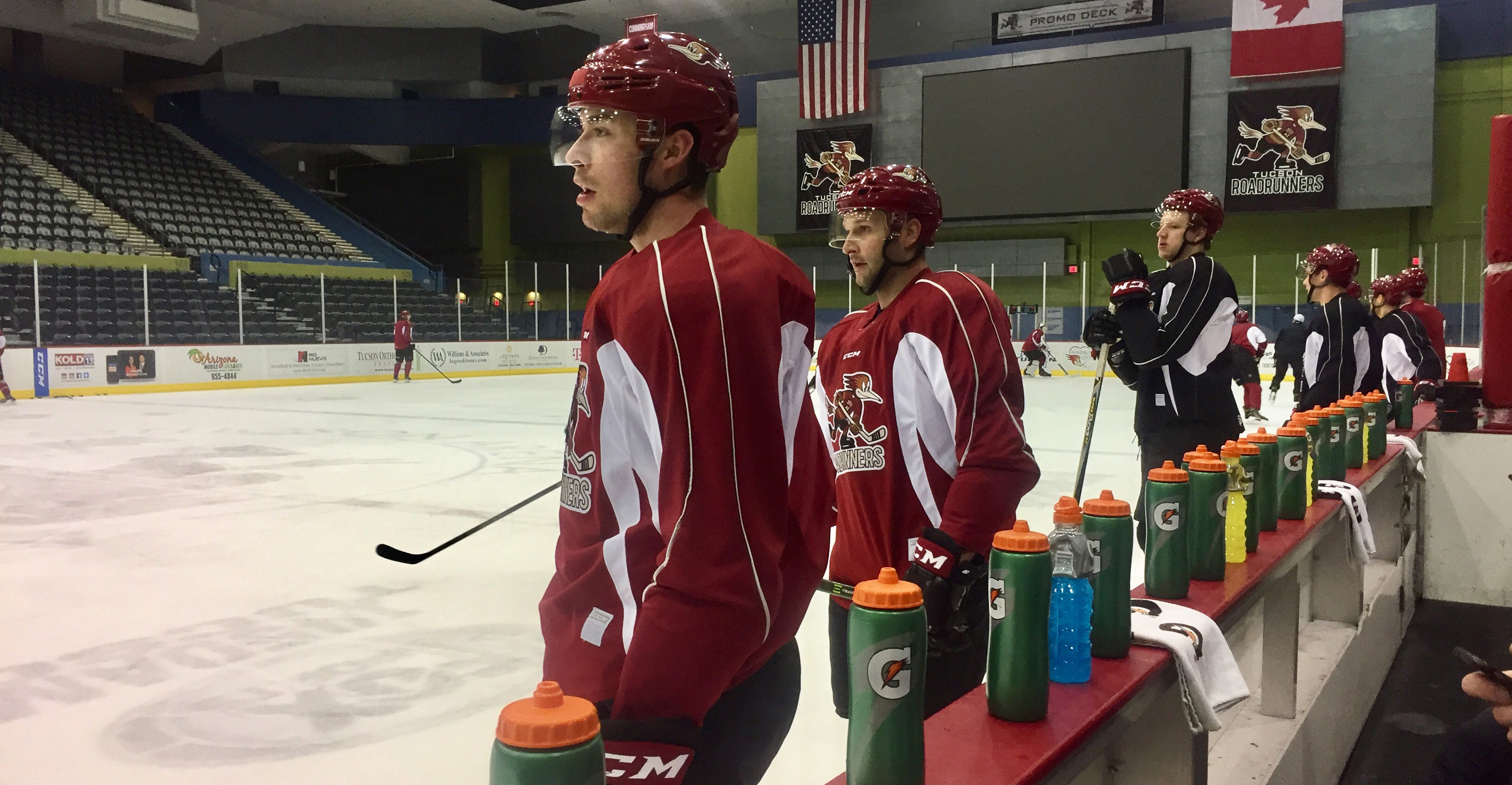 If Michael Bunting's to play tonight, the 22-year-old Sacroborough, ON native will become the first Roadrunners player to dress in 100 games with the franchise.
Better watch out -- as if he's not already a focal point for opposing teams' defensive schemes, Dylan Strome will likely be looked after with sharp eyes tonight. He's served as an absolute nuisance to the Gulls, registering 10 points (5G, 5A) in four games played against San Diego – including a three-point (2G, 1A) performance Saturday night.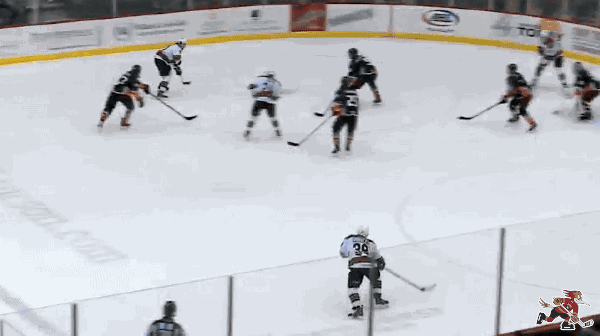 Conor Garland, who registered the game-winning goal in Wednesday night's 4-2 victory over the Stockton Heat and has three points (1G, 2A) in the club's last four games, shared a few thoughts following the morning skate:
Conor Garland, on the team's road trip:
I thought we played really well the first game. Obviously Stockton, that's a good rivalry for us and they're right behind us in the standings, so that was a big game for us. We didn't perform as well as we wanted to in Ontario, but we backed it up – obviously it's tough to have a three-game road trip with a back-to-back, but we backed up that loss pretty well with a win in San Diego thanks to a good performance from Hiller, and now we have them twice in a row and these are big games too.
Garland, on the Gulls through six meetings:
They're a hard team to play against; they're an older group and they play the right way. They've got some big bodies, so we've got to play our style. It's going to be a good game tonight; both of these are going to be good games.
Garland, on playing the same team three consecutive times:
We play each team in our division so much, they all just kind of blend together now, but these are big points, divisional games are huge points, so we're going to need a big time effort tonight.
More to come from Tucson Arena.