NEWS & STATS
Roadrunners represent Tucson, organization's youth Sunday night in Utica
By: Alexander Kinkopf
January 28, 2018 8:09 PM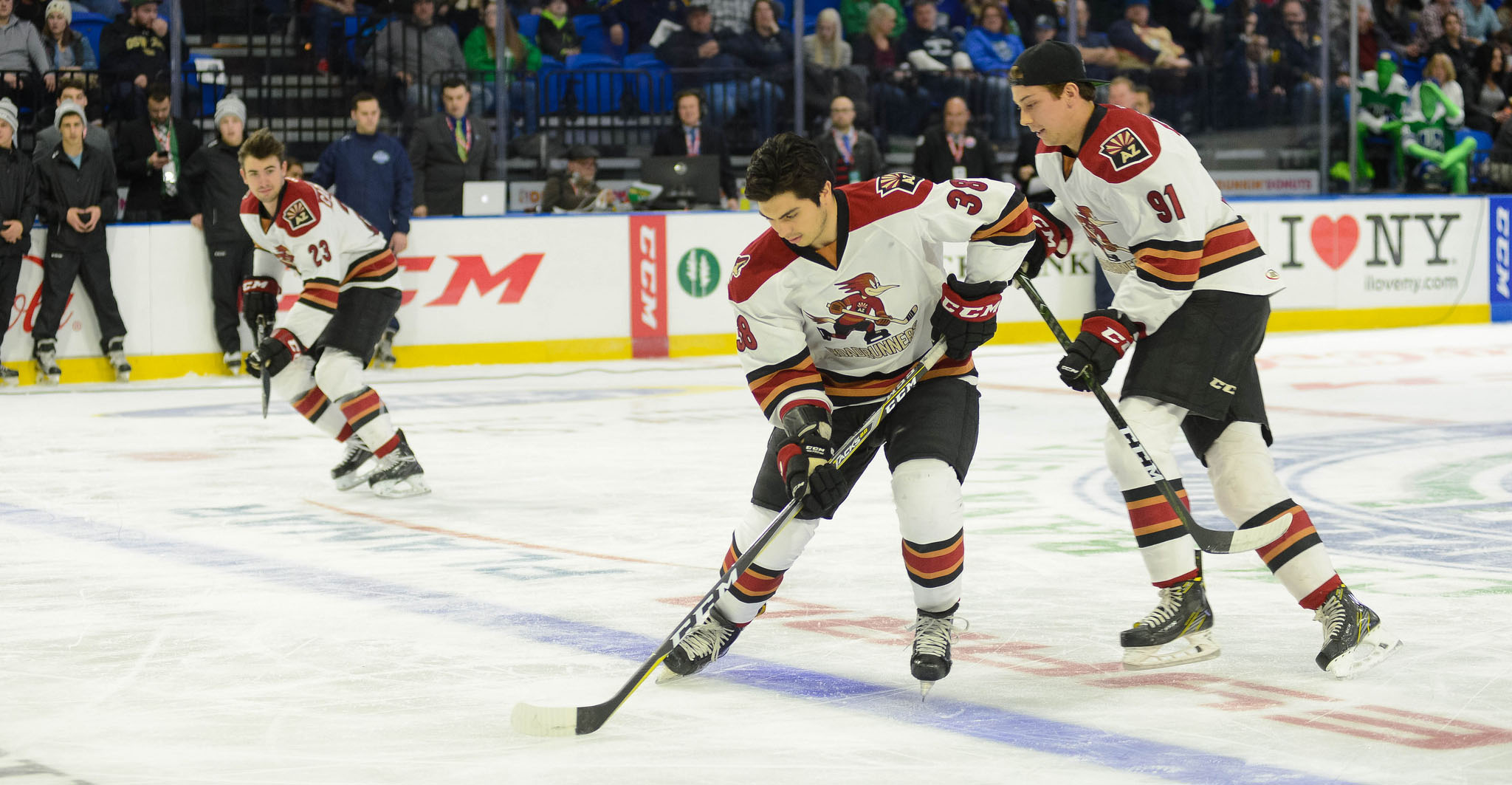 Three players, four events, ten combined appearances.
Representation was the story for the Roadrunners Sunday night during the 2018 AHL All-Star Skills Competition inside the Adirondack Bank Center at the Utica Memorial Auditorium. Tucson, in boasting a healthy number of names during the event - one of only two teams to have three player selections - also showcased the Arizona Coyotes' bright future as Nick Merkley, Dylan Strome, and Kyle Capobianco put their techniques to the test in front of a nationally televised audience.
The Roadrunners' three players, all rookies, were joined by Head Coach Mike Van Ryn and Honorary Captain Craig Cunningham.
The Eastern Conference topped the Western Conference by an 18-12 score, but the night's results were overshadowed by the experience, the spotlight.
Kyle Capobianco, the first Roadrunners player to take part in an event – skated in the second race of the Sher-Wood Puck Control Relay.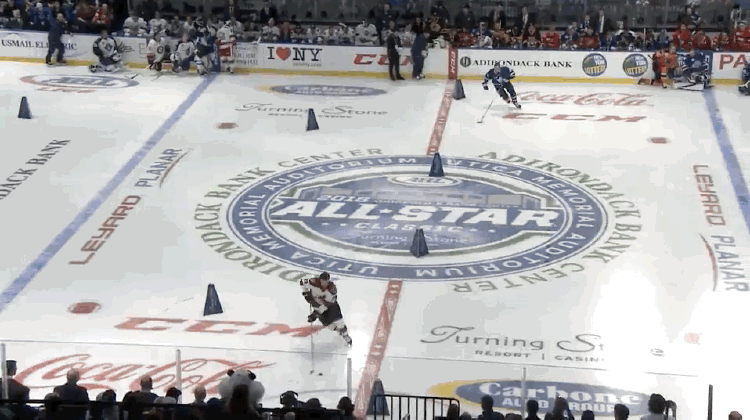 Later on, Nick Merkley and Dylan Strome competed in the Turning Stone Casino Resort Accuracy Shooting event – each player hitting three of the four targets on eight shots.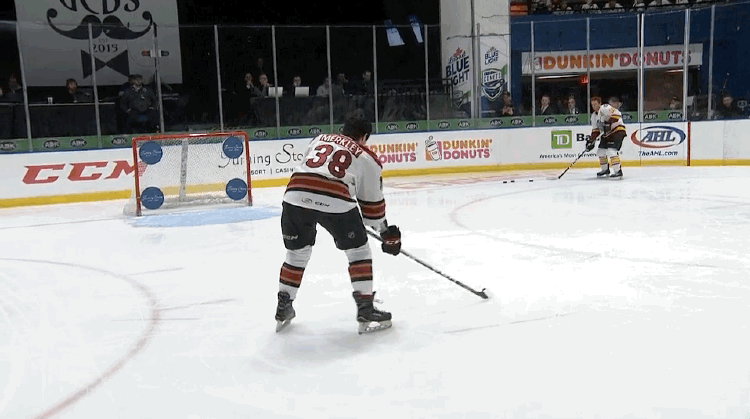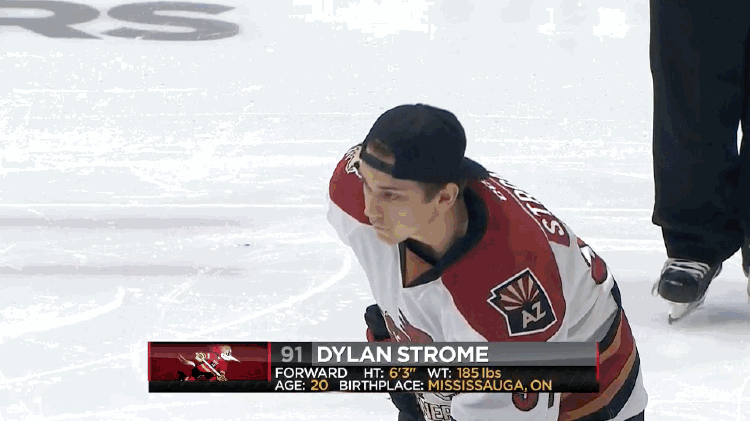 All three players were grouped together for evening's second-to-last event, the Turning Stone Casino Pass and Score. As a trio, they were given 30 seconds to skate in on Bridgeport's Christopher Gibson to see how many goals they could produce. They scored on one of three rushes, a nifty sequence finished off by Dylan Strome.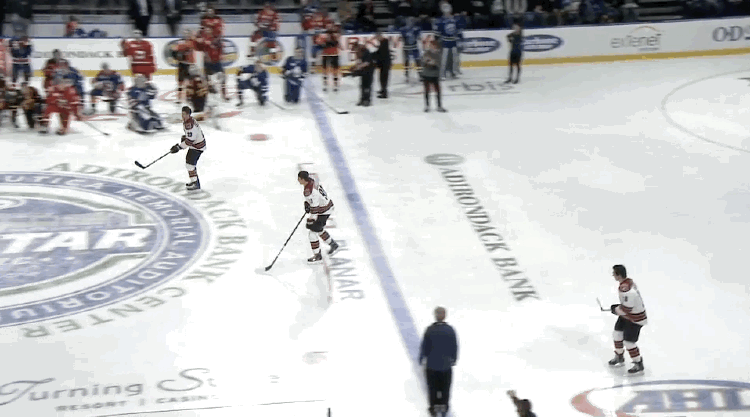 Each player took part in the night's final event, the Dunkin' Donuts Breakaway Relay, but were unable to find the back of the net on any of their attempts.