NEWS & STATS
Roadrunners embrace challenge as they embark on lengthy road trip
By: Alexander Kinkopf
February 01, 2018 7:02 PM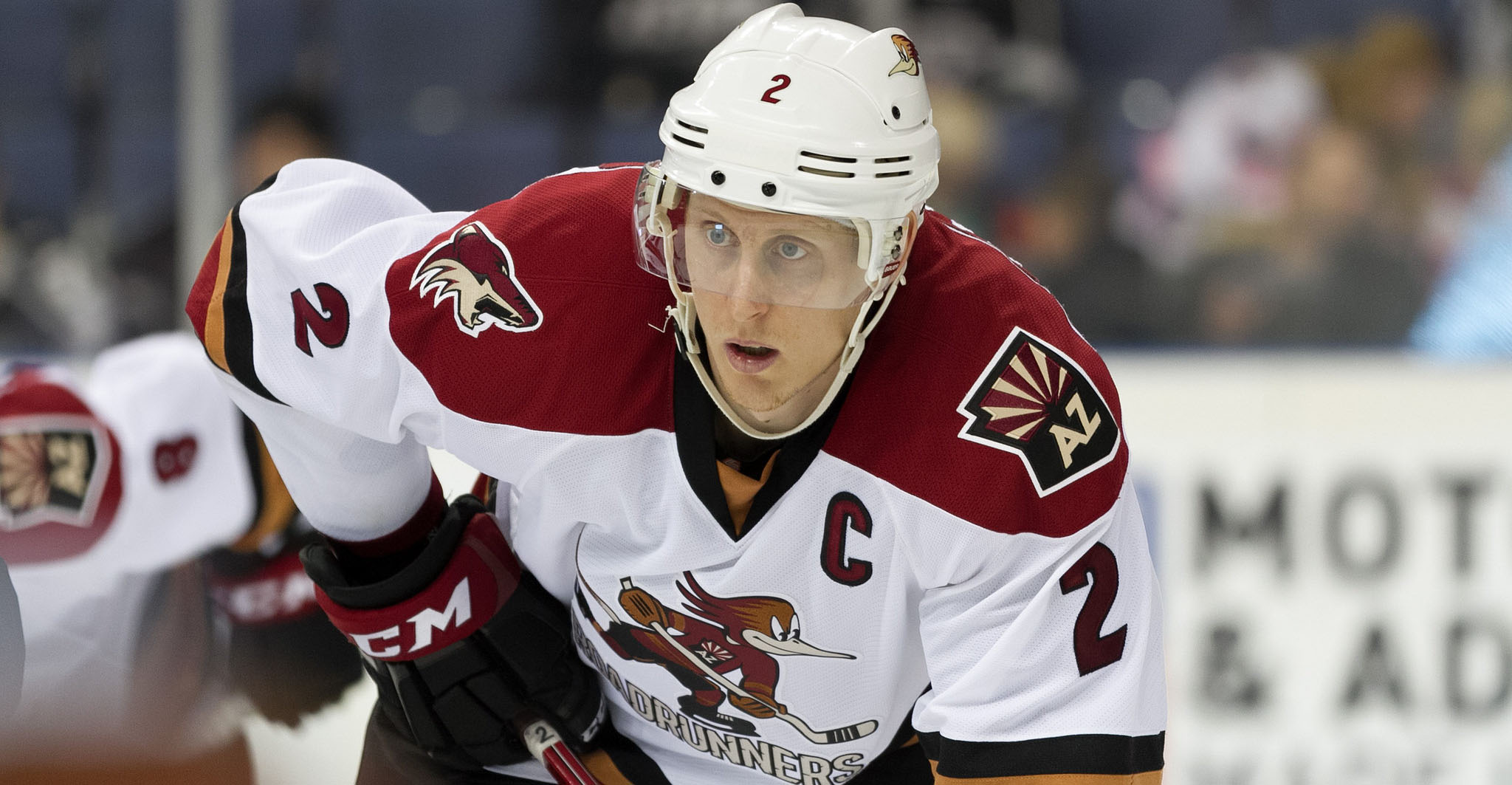 The return from the All-Star break shifts the Roadrunners into their longest road trip of the season; a six-game, 13-day run that will undoubtedly play in as a major factor in setting the tone to the late stages of a campaign that has shown postseason promise.
It'll be a trying stretch, but one the group is embracing.
"It's always hard to play on the road, but this year we've had success," Michael Bunting noted on Thursday. "It's a long road trip for us, two weeks I think, and we're playing six games during that time, but I think it's going to be fun for us. It's going to be a fun challenge, and hopefully if we keep things going, we can get all 12 points."
The team has been remarkable in opposing buildings this season, earning points in 14 of their 17 games played away from Tucson Arena, posting a 12-3-1-1 record – which translates into a .765 win percentage – the third best in the American Hockey League.
They've already matched their road win total from the 2016-17 season, and they're only halfway through their 34-game road schedule.
"It's just a mindset of keeping things simple when we go into road buildings, just relying on hard work and simplicity," Andrew Campbell said. "I don't think there's anything x's and o's-wise that does it for us on the road specifically, but rather focus and preparation."
Playing under a new regime with a crop of new names, both of the prospect and veteran variety, the team has consistently shown the characteristics of being a close, tight-knit bunch, utilizing that camaraderie to shift into on-ice chemistry.
"Everyone gets along, there's no attitudes, there's no egos," Campbell stressed prior to the team's departure to Ontario. "Everyone's here for the same purpose, for the team, and everyone's pulling for each other, everyone likes each other, and we have a ton of fun coming to the rink and competing for each other. We're just going to try to continue to build it, have everyone buy-in, and keep building."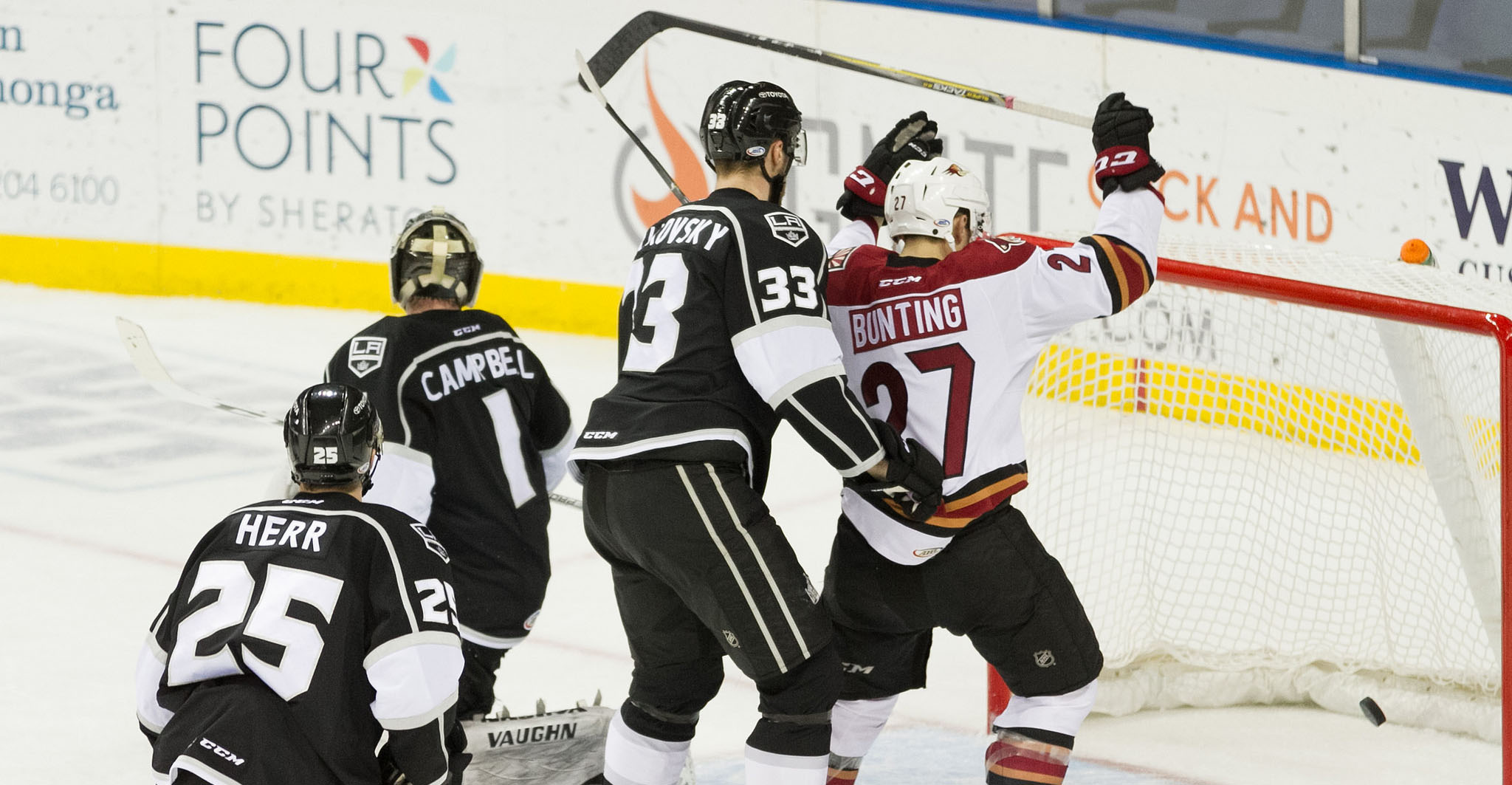 Togetherness is vital for a team, and especially so for a grueling, two-week trip away from home.
"We have a good group of guys," Bunting added with a smile. "We like being around each other and I think this two weeks will only allow us to get closer because we're literally with each other 24/7 for these next two weeks. I think it's going to be a lot of fun, and I think we're just going to grow closer."
Sitting atop the Pacific Division, as they have for the majority of the season, the mindset will remain simple for the Roadrunners – a six-game trip broken into small bits, with each task getting centralized focus, attention.
"We're just going to take it day-by-day and concentrate on our next opponent, and right now, that's Ontario," Campbell said. "Everything's gearing toward being ready for [Ontario] tomorrow night, and once that game's over, we'll move on to the one after that."
And so on and so forth.
And hopefully, with a continuation of the familar success they've had in unfamiliar settings.