NEWS & STATS
Seven-round Roadrunners slide past San Jose in 4-3 shootout win
By: Alexander Kinkopf
February 05, 2018 10:35 PM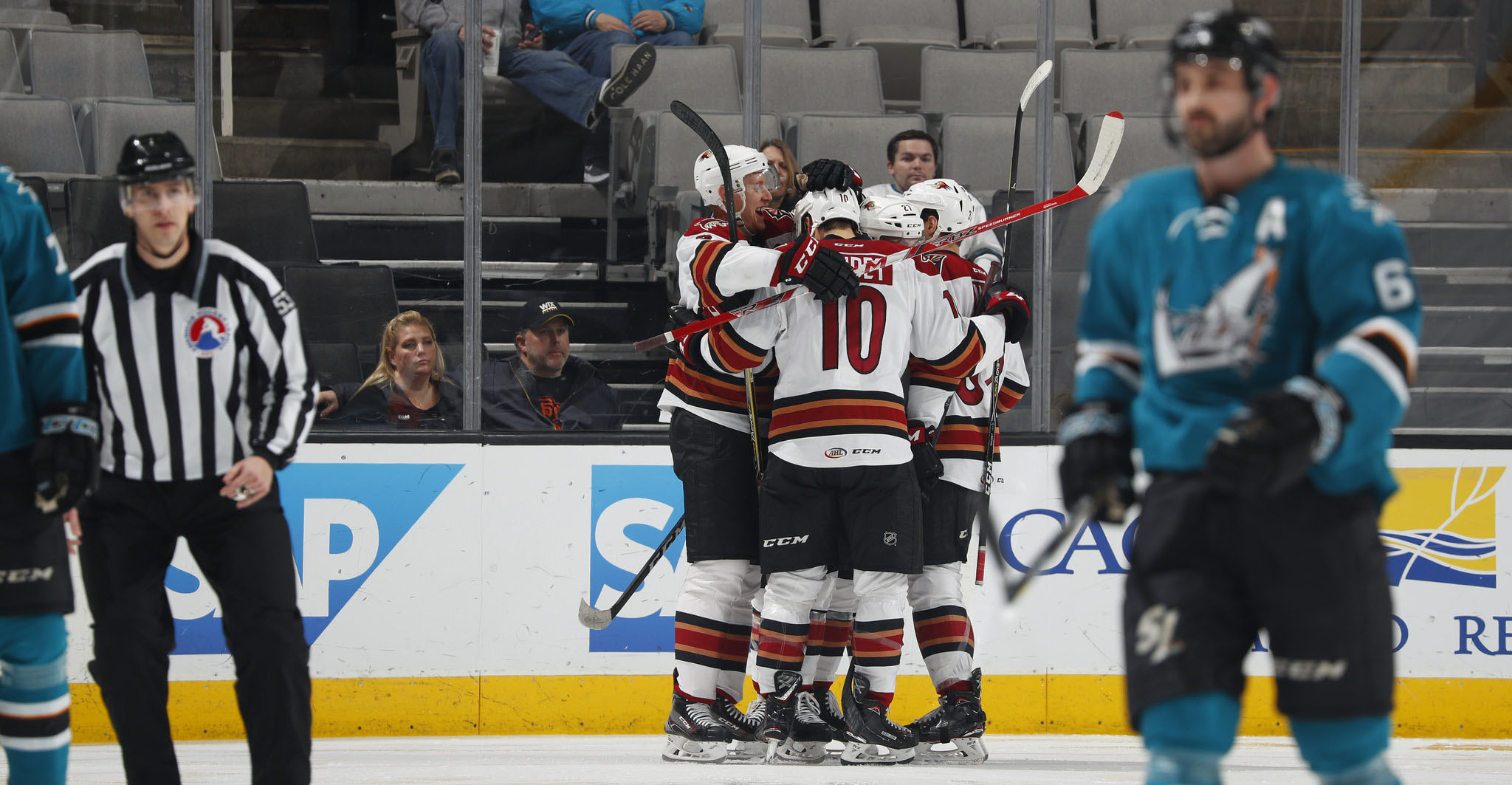 Working late to start the week, and it paid off.
The Roadrunners, in a game that necessitated a seven-round shootout, topped the San Jose Barracuda by a 4-3 score Monday night at the SAP Center. It was the club's 25th victory of the season, and the first granted by the need for extra shots.
Adin Hill, returning to the club following an emergency recall to the Arizona Coyotes over the weekend, was fabulous in net – making a combined 35 saves in regulation and overtime, while turning away six of San Jose's seven breakaway attempts to earn his first career shootout win.
For a game that ended in dramatic fashion, it certainly began in a lull. Neither team struck in the opening frame, nor were there many scoring opportunities.
In the second, though, the Roadrunners caught fire, scoring three goals in a 5:15 minute span to take a 3-0 lead.
Michael Bunting buried the first goal of the evening 3:14 minutes into the middle frame, touching home a fantastic pass from Tyler Gaudet as he drove to the back of San Jose's net.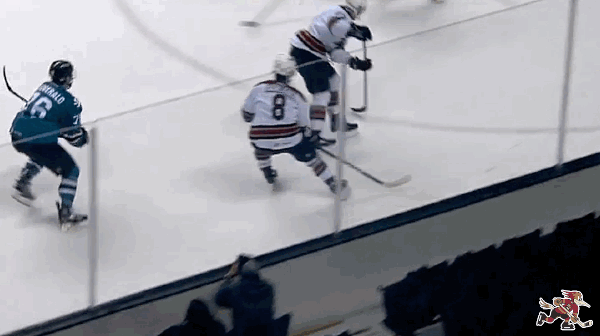 Just over two minutes later, Bunting buried his second of the night when he redirected a Kyle Wood shot/pass from the high slot past San Jose's Antoine Bibeau to give the Roadrunners a 2-0 lead.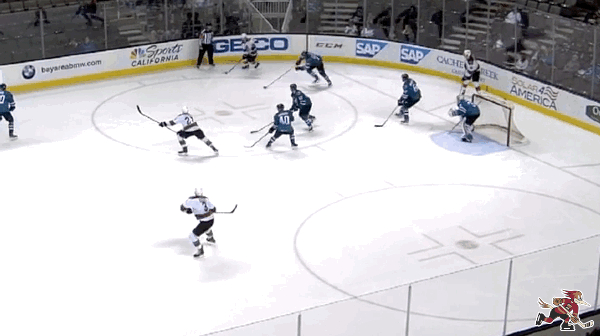 Bunting's goal set a new personal single-season high in goals (14) and points (29), surpassing his previous career marks set during the 2016-17 campaign.
Lawson Crouse upped the Roadrunners' lead to 3-0 moments later, scoring his eighth goal of the season and his third in the past six games when his shot trickled through Bibeau's pads and across the goal line.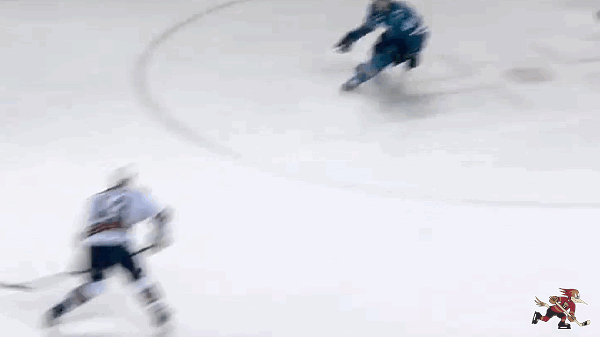 The Barracuda responded with a pair of goals in the later stages of the second to cut the Roadrunners' lead to one.
San Jose tied the game 3-3 with 10:12 left to play in regulation.
The Roadrunners would play past regulation for the 10th time this season.
Following a scoreless overtime period, in which the Roadrunners were outshot by a 3-0 count, the game extended to a shootout – the second of such for Tucson this year.
Mike Sislo scored in the second round, as did San Jose's Emerson Clark. Lane Pederson found the net in the seventh round, and Adin Hill turned away San Jose's rebuttal to secure the win.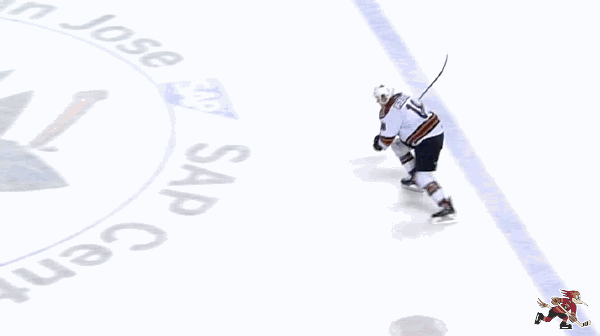 The Roadrunners are now 7-3 in games that extend past regulation this season; 6-2 in overtime, and 1-1 in shootouts.
The team will continue its season-long six-game road trip Friday night when they take on the Texas Stars at the H-E-B Center, where the puck is scheduled to drop just after 6:30 PM MST.