NEWS & STATS
Good Morning, Tucson: 21 Days Later
By: Alexander Kinkopf
February 17, 2018 10:17 AM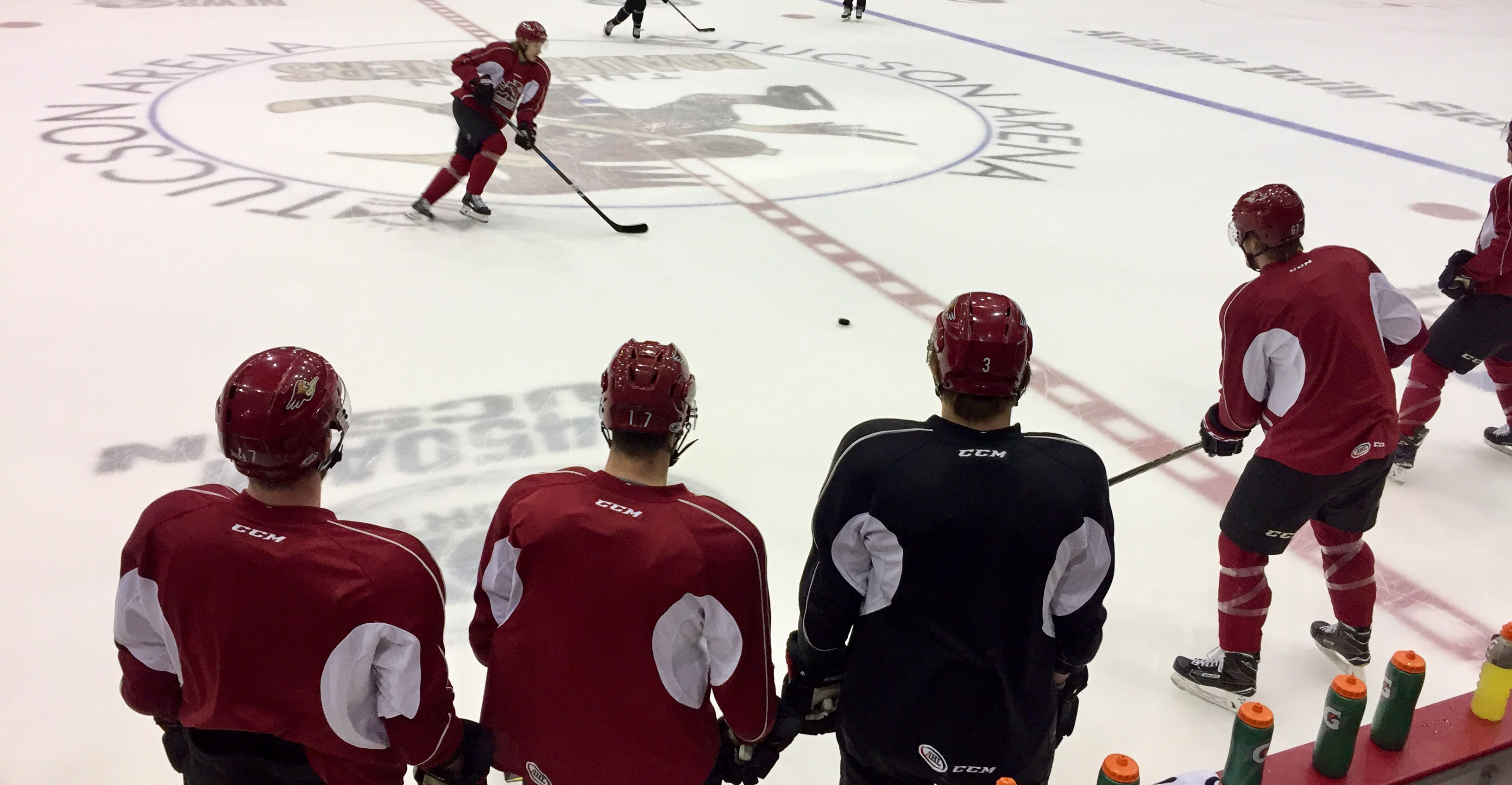 Good morning from Tucson Arena, where on Friday, the Roadrunners skated for the first time since January 27. It's been 21 days since they last served as hosts. They will tonight, tending to the typical 7:05 PM start time.
The team held a heavily attended optional morning skate.
"I think everyone's been pretty happy here around the rink, it's nice to be back here," Lane Pederson said Friday of the team's return home. "Some guys were gone even longer with the All-Star break right before it and stuff. Everyone's getting good sleep in their own beds, and I think everyone's happy to be back in Tucson."
Tonight, the visitors are to be a rather desperate Bakersfield Condors club, a team that, in sitting in last place in the Pacific Division, needs points in any way, shape, or form.
The Condors have won just two of their last eight games.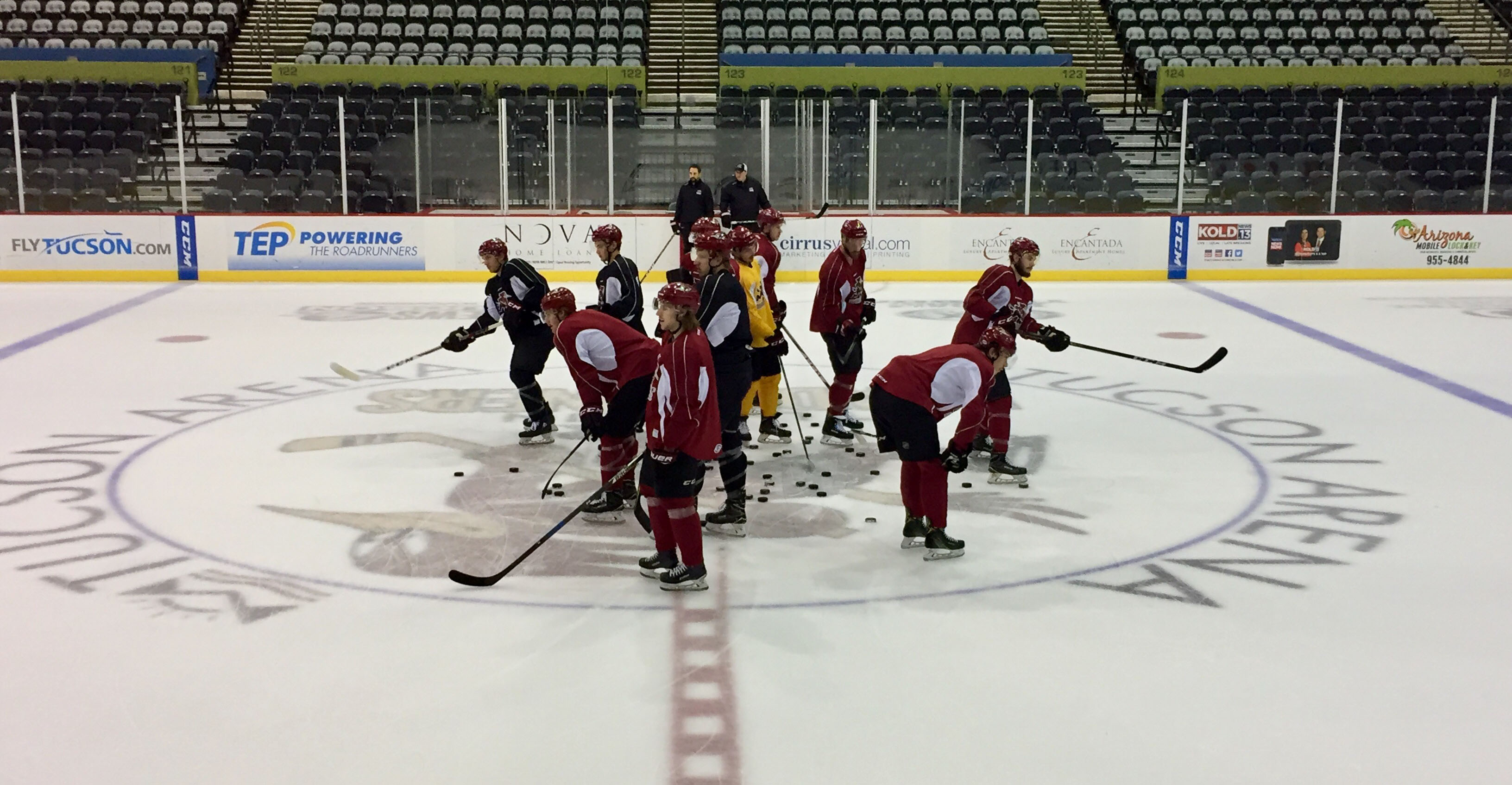 Recent history bodes well for the Roadrunners, who are a perfect 4-0-0-0 in four meetings with the Condors this season, with two of those wins coming at Tucson Arena in early November.
Dylan Strome, who snapped a nine-game goalless drought a week ago tonight in Texas when he redirected a Joel Hanley shot from the high slot to tie the game in the third period, has been a menace to the Condors this season, totaling 10 points (4G, 6A) in four games played against Bakersfield.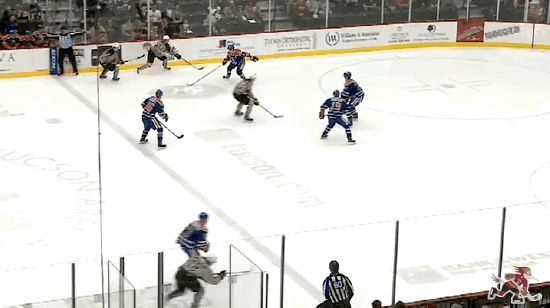 Carrying an 11-10-1-0 mark on home ice into the contest, the Roadrunners will look to stay above .500 in games played at Tucson Arena with a win tonight.
Mario Kempe, on the team's road trip:
I thought we did well. Obviously that last game in San Jose I thought we could have played a little bit better, but that's how it is. I think overall it was a pretty good road trip for us, I thought we were dominating every game, which was good.
Kempe, on the return home:
It's nice. It's nice to be in this rink and to be able to play for our home fans, which is always good. I still think we can play a little better at home, better than what we've done so far this year. It's a good time for us to step up our home performances right now.
Kempe, on if there's anything to the team's home/road play:
No, I don't know. I don't think so. Sometimes it's something that just gets into your head, but I honestly don't feel like there's anything to it. Honestly I think we feel really confident at home, it's just been some bad luck some games and stuff like that. I think we're going to show this couple of weeks that we're a good home team.
Kempe, on the Bakersfield Condors:
They're a hard working team. Myself, I haven't played against them a whole lot, but the coaches have been showing us a lot of video and they look like a hard working team. So we've also got to work hard, harder than them to be able to win. It's a simple game plan – work hard.
More to come from Tucson Arena.