NEWS & STATS
Roadrunners' drive hinges on work, accountability, and staff direction
By: Alexander Kinkopf
February 21, 2018 3:23 PM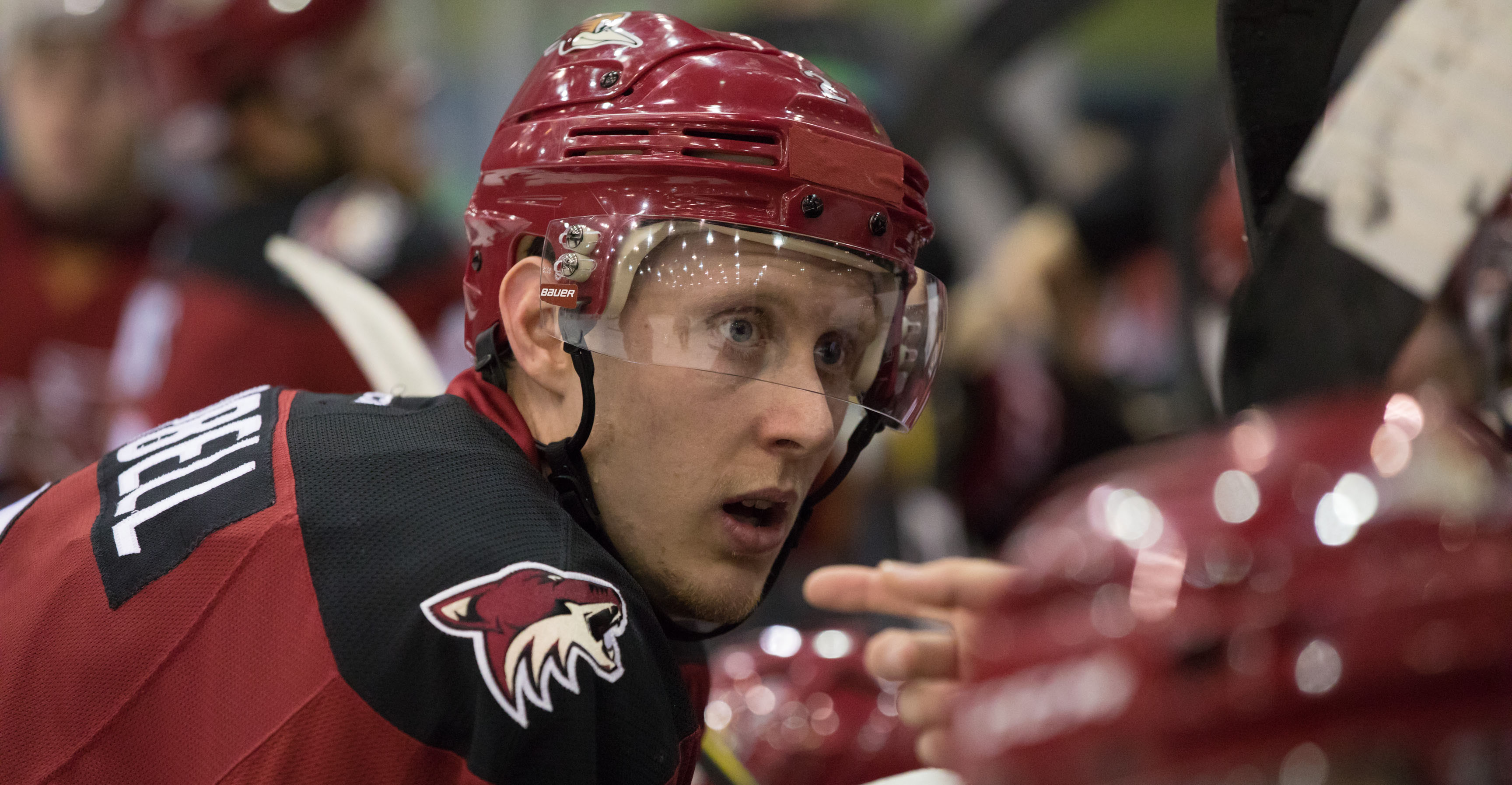 "We work hard around here."
Andrew Campbell's words echo as a sentiment the Roadrunners have held all year. With wins, with losses, and with time, nothing has really changed the team's undeniably disciplined structure.
"When you bring a working mentality to the rink on a consistent basis like this group does, it translates into the games," he added.
The team's midweek grind will transition back into live play with two contests scheduled for this weekend – their 48th game of the year, a date with the San Antonio Rampage, up next. Having captured 28 wins up to this point, the Roadrunners are just one victory shy of matching their total from the team's inaugural season.
It'd be hard refuting that the season to date, one seeing the club boast a .628 win percentage, has been a special one. Ironically, yet unsurprisingly, the biggest factors to the team's successes are of the highly selfless variety.
"It's unselfishness; it's a team-first attitude," Joel Hanley stressed when breaking down the team's successes. "The coaches are putting a good plan in front of us and we're buying in. Everyone's putting it out on the line."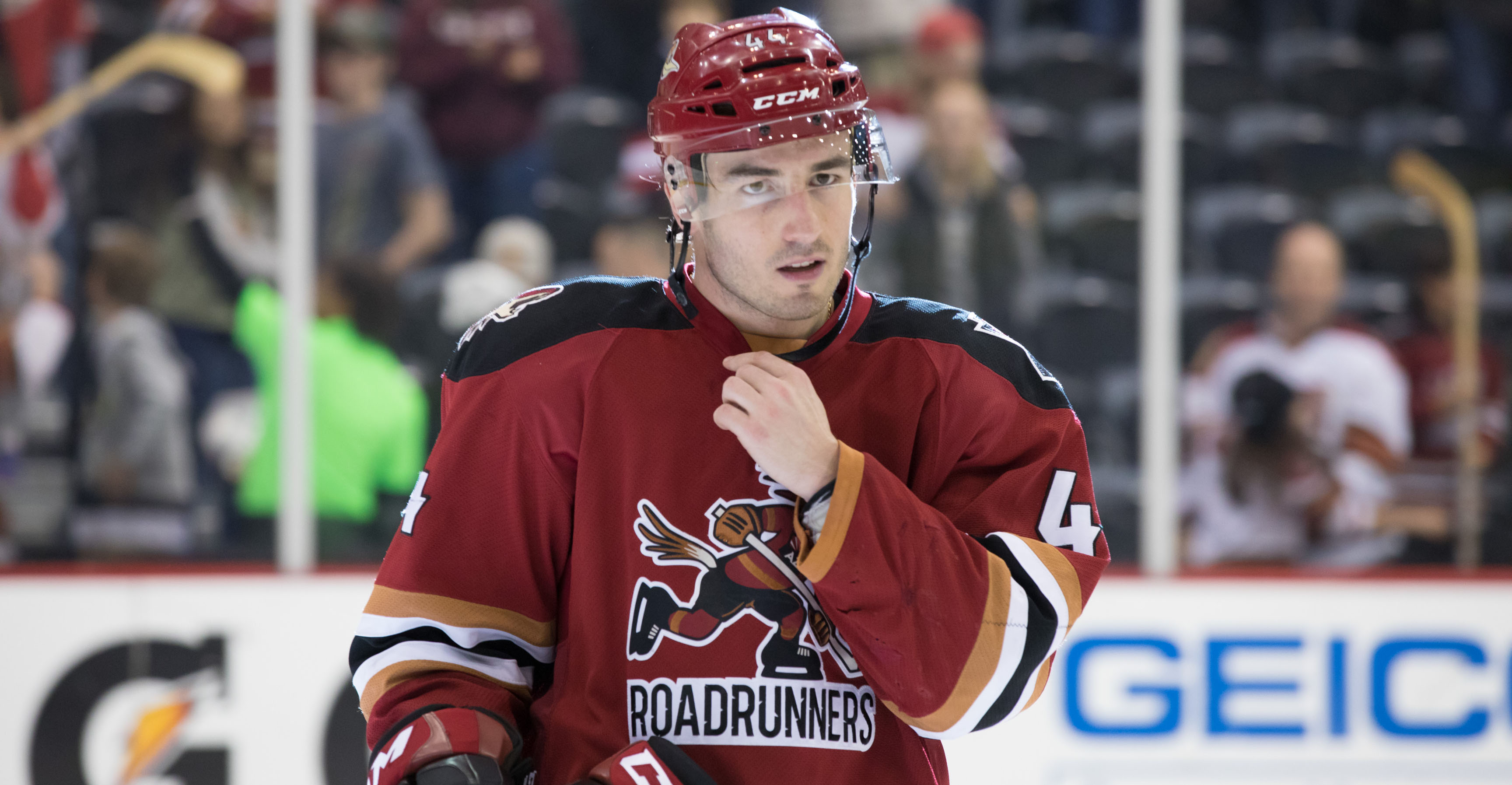 Confidence, consistency, and never complacent; that's what the club's culture seems to boil down to, and that's just from outside observation. Those characteristics will permeate through players' words, though, and are usually premeditated with direct recognition to Mike Van Ryn and his staff.
"It starts with the coaches," Mike Sislo said over the weekend. "They're holding us accountable and pushing us every day to get better, and as a group I think we push each other as well. We've got a close group and we enjoy coming to the rink, and it's been a good environment and atmosphere all year."
Expectations are going to be held in all walks of life, but when those expectations are tied into an environment that breeds confidence, well, you've got a recipe for success.
"The coaching staff expects a lot out of us," Dylan Strome stated firmly. "We don't expect to lose; we expect to win every game. I know that's kind of cliché, but when you come into a game and you feel like your team's going to win, that definitely helps the team's confidence."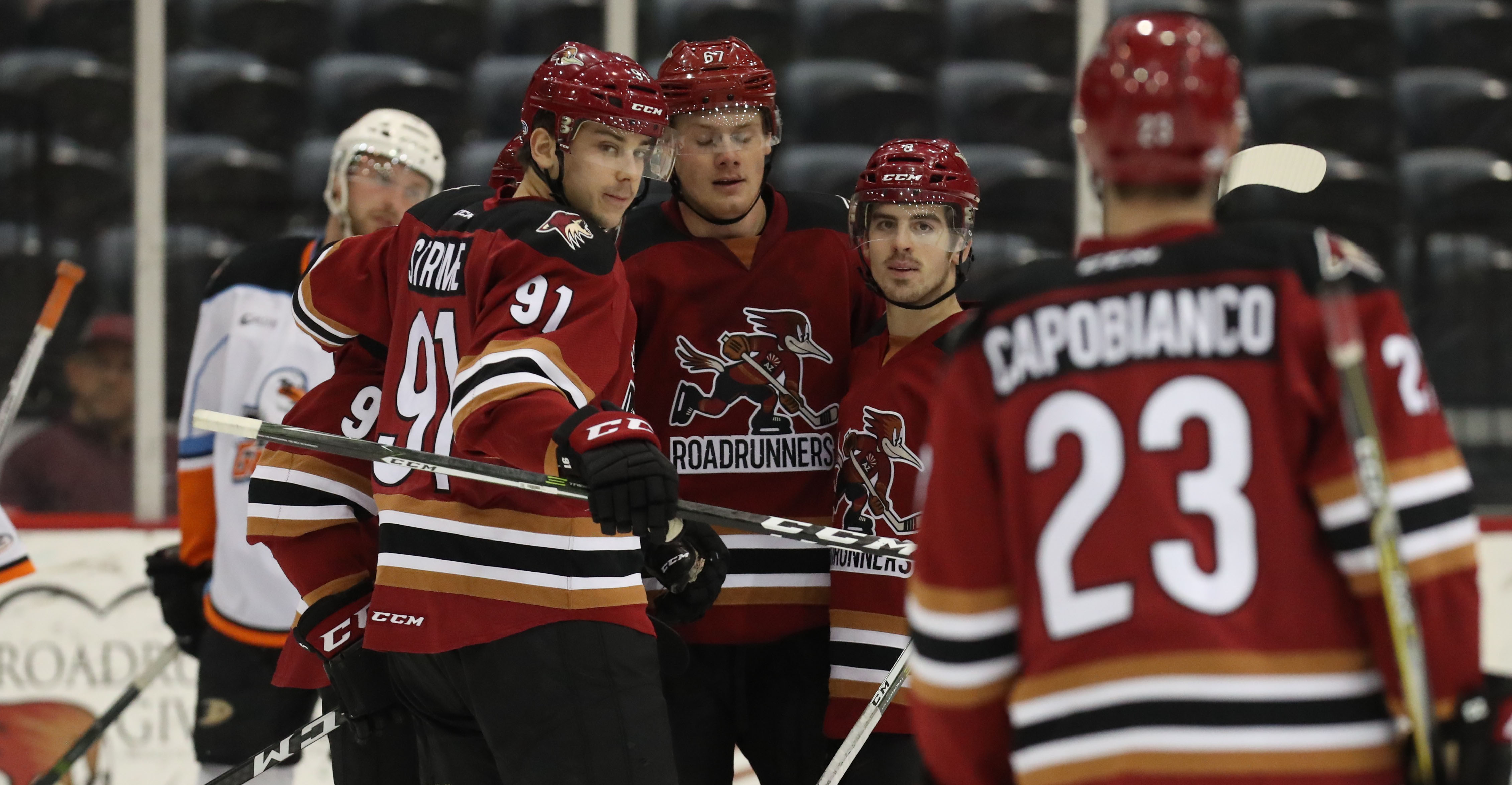 The Roadrunners have lost games in consecutive fashion on only four occasions this season. Falling off has not been in the team's repertoire. They've lost two games in a row three times, and have once dropped three-straight, their longest losing stretch of the campaign.
"We're a pretty blue-collar group, a hard-working group, and because of that I think we tend to stay away from those slumps or streaks," Campbell quipped. "We're not relying on our skill to win games, we're relying on our work ethic."
The Roadrunners are in first-place. Depth is not a problem, but of wealth. There are All-Stars, and there are hidden gems. The experience in the room is fruitful, but so is the youth.
They are consistent and confident; they are not complacent.
"We need to keep getting better as a group. There are 21 games left and our division's very tight. We've played well to this point, but there's still an awfully long way to go. Our team needs to take it to the next level because it's only going to be harder from here on out."
To be able to live in the moment is a special trait to have, but you can't for long. Things move fast, and they will again on Friday.