NEWS & STATS
Good Morning, Tucson: For Another Two
By: Alexander Kinkopf
February 24, 2018 10:25 AM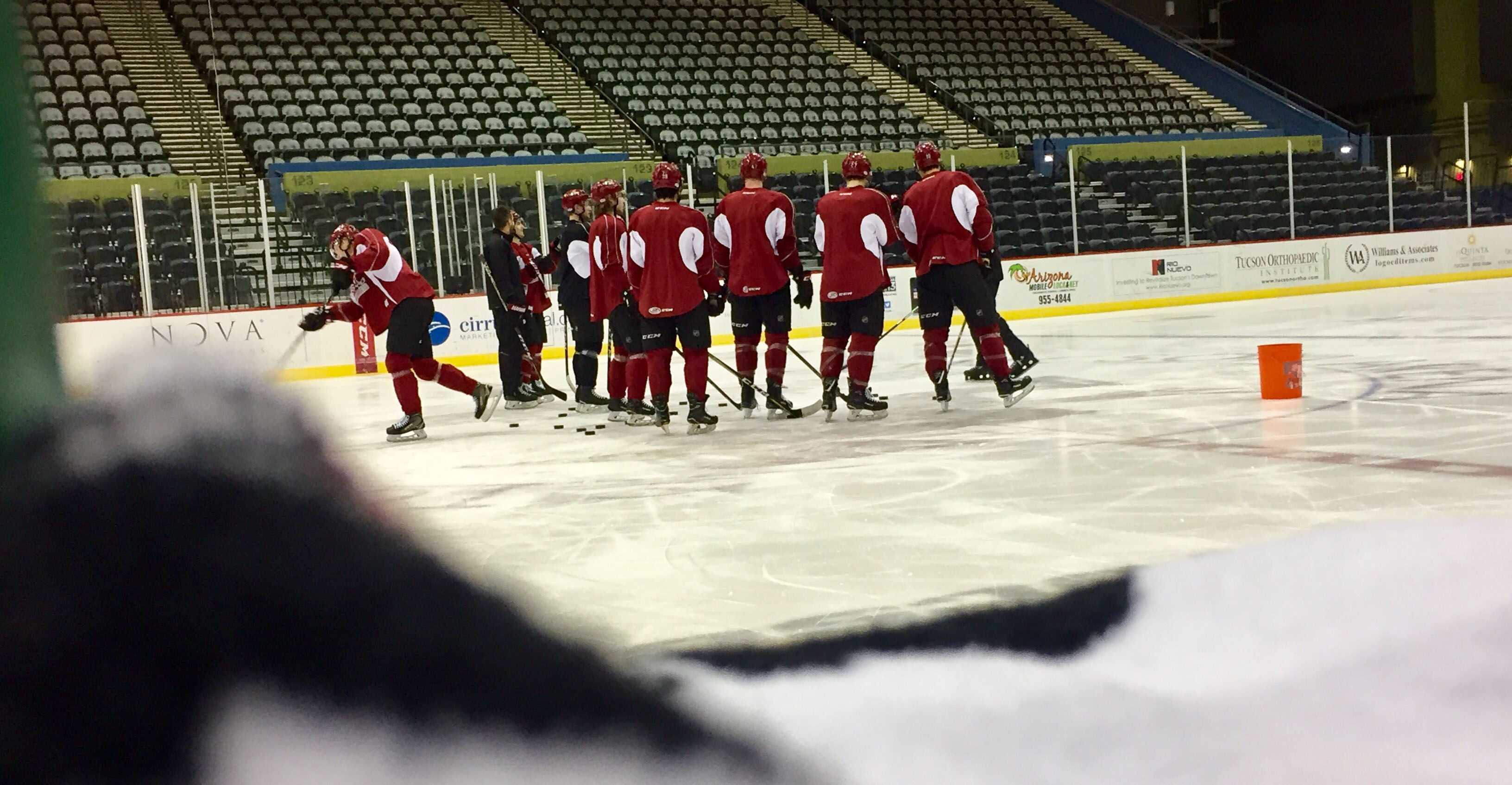 Good morning from Tucson Arena; a building which hosted its seventh Roadrunners overtime victory on Friday evening, and where the club held an optional skate ahead of tonight's 7:05 PM affair.
Déjà vu? One could say. The Roadrunners have beaten the San Antonio Rampage three times this season, all by a 2-1 score, and all in overtime.
Tonight serves as the final regular season meeting between the two clubs. San Antonio is playing the 10th of its 12-game road trip, where they've gone 2-4-3-0 thus far.
The Rampage will look a bit different tonight as the result of a few moves made early today by the St. Louis Blues: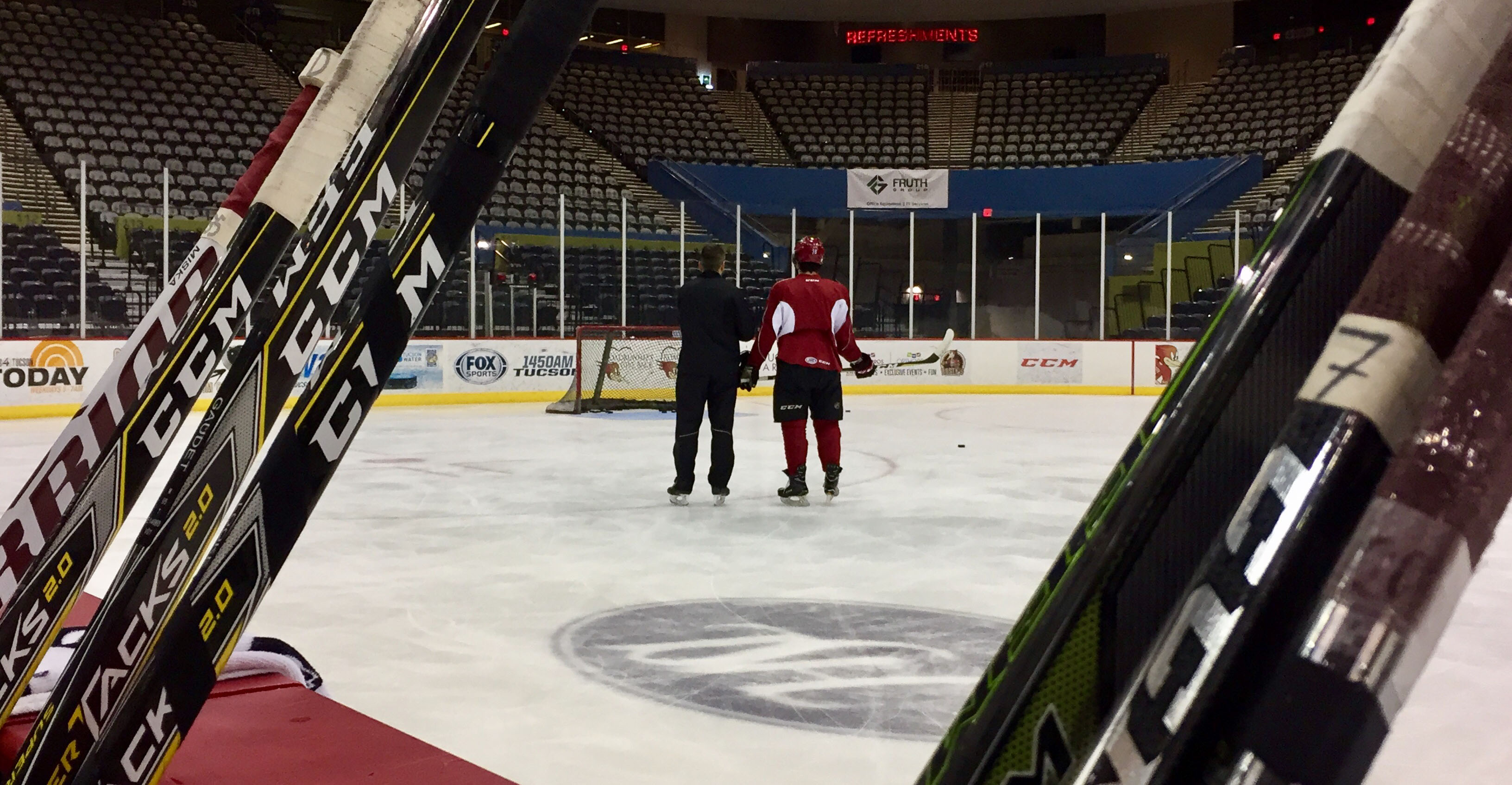 The Roadrunners, now with 29 wins on the season, have matched their win-total from 2016-17 with 20 more games yet to play. "We're more consistent this year," Adin Hill said Friday night when asked about the team's milestone. "We're managing to find ways to win, and we need to continue to do that heading into the playoffs."
Double digits! Lane Pederson, in scoring his 10th goal of the season last night, became the sixth Roadrunners player to reach that mark this year. Pederson has three goals in his last four games.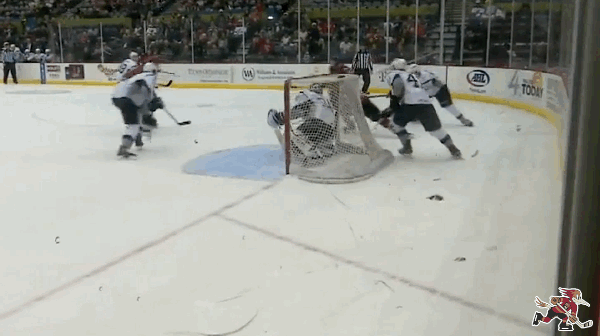 Forward Michael Bunting shared a few thoughts from the team's facilities following the optional skate:
Michael Bunting, on Friday night's victory:
I think that's the third game we've played them, and all three games have gone 2-1 with us winning in overtime. Clearly they're a really good team and I think we've got to bring our best for the second game here at home, get pucks to the net, play simple, and that's how we're going to win.
Bunting, on the team matching last season's win total:
We have a lot of young guys in this locker room this year that want to win, and older guys as well that want to win. I think it's just a different atmosphere and we're really excited for everything that's been happening this year, so hopefully we can get a few more wins and make the playoffs and go for a lengthy push.
Bunting, on San Antonio being desperate for points:
They're obviously going to come back strong. They want to get into the playoffs, our division is so tight like that, if you win one, you're back into it. We know they're going to have a good bounce-back game and we've just got to be ready for it.
Bunting, on the importance to the final game of the home stand:
Good teams don't lose at home, we always say that. We've just got to win the game and get the two points.
More to come from Tucson Arena.