NEWS & STATS
Late goal pushes Roadrunners to a 2-1 victory over Stockton
By: Alexander Kinkopf
March 17, 2018 8:34 PM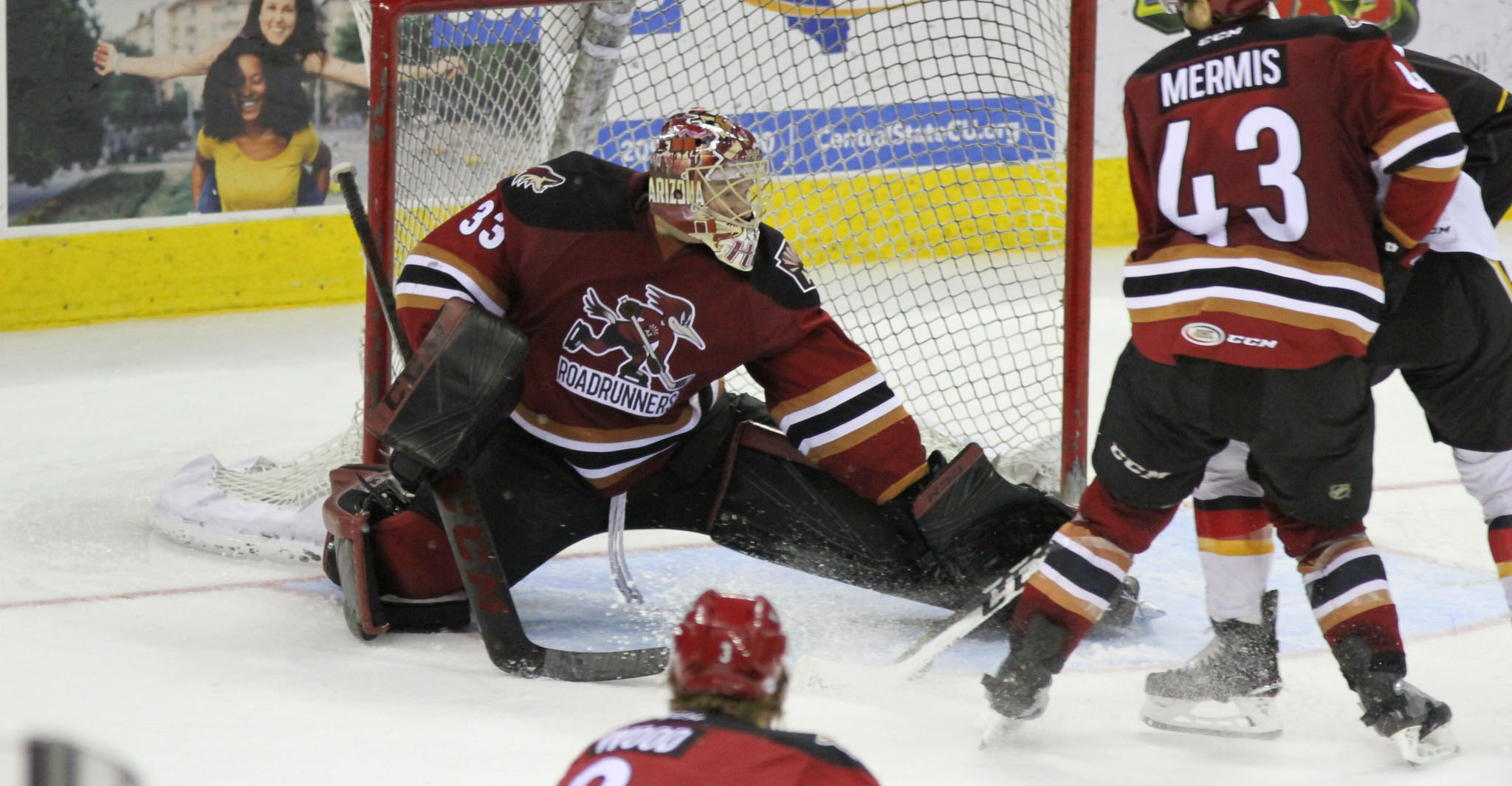 Conor Garland's speedy, lane-weaving wrap-around goal with 3:26 left to play in regulation sparked the Roadrunners to a 2-1 victory over Stockton Heat Saturday night at Stockton Arena.
The win secured a perfect road trip for the Roadrunners, who posted a 3-0-0-0 mark during the three-game, four-day trek through California, pocketing six standings points along the way.
Adin Hill got the call to make his first start since returning to the team from his Arizona Coyotes recall, where he earned his first NHL win last Tuesday. Hill was strong, stopping 26 of the 27 shots he faced in picking up his 15th win of the season.
Michael Bunting provided the first jolt of offensive support 4:36 into the contest, when after seeing his initial shot during the sequence ricochet wide of Stockton's net, maintain positioning in the slot to receive a go-again pass from Dylan Strome, burying his second shot to give the Roadrunners a 1-0 lead, scoring his 16th goal of the season.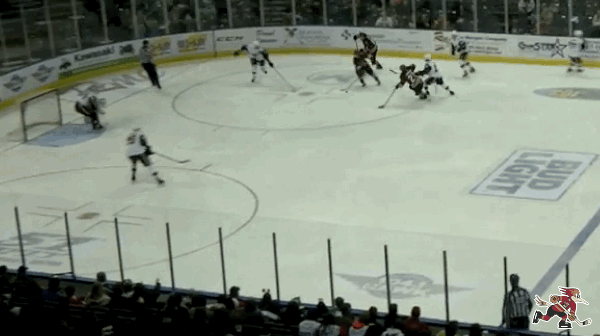 Strome's assist was his 50th point of the season. Of the 16 other players in the league to reach that mark this year, only two players have done it in fewer games. He is one of only two rookies currently in the 50+ point landscape.
In the second, Stockton's Spencer Foo struck to tie the game 1-1.
The game tied late in the third period, Conor Garland sped into Stockton territory from the neutral zone, went side-to-side to carry the puck wide left and beat Jon Gillies with a wrap-around to give the Roadrunners a 2-1 lead with just over three minutes left in regulation.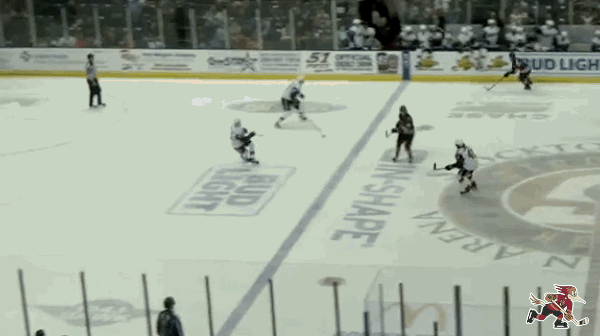 Garland's goal, his fifth of the season, gave him his second multi-point game of the season.
Hill shut the door in the final moments to preserve the lead. He has a .946 SV% and a 1.40 GAA in his last five starts, and is 6-0-2 in his last eight. He is without a regulation loss since January 27.
The Roadrunners finished their season series against the Heat with a 4-4-0-0 record.
The team will return to begin a two-game home stand Tuesday night against the San Jose Barracuda at Tucson Arena, where the puck is scheduled to drop just after 7:05 PM.