NEWS & STATS
Good Morning, Tucson: On A Tuesday
By: Alexander Kinkopf
March 20, 2018 10:58 AM
Good morning from Tucson Arena, where the Roadrunners got moving ahead of their 29th home game of the campaign.
The team took the ice in its home facility for the first time upon return from its three-game California road trip; assembling for a fully attended AM skate ahead of tonight's game, set for a 7:05 PM start.
Welcome the San Jose Barracuda, who are swinging through Southern Arizona for the second and final time this season – tonight marks the sixth of eight scheduled meetings between the teams.
The Barracuda, who defeated the Roadrunners in each of their two previous games played at Tucson Arena this season in the form of a 3-2 win on December 12 and a 5-2 win on December 13, have dropped each of their last six road games, going 0-4-2-0 during that stretch. They have not earned a win in an opposing building since February 2.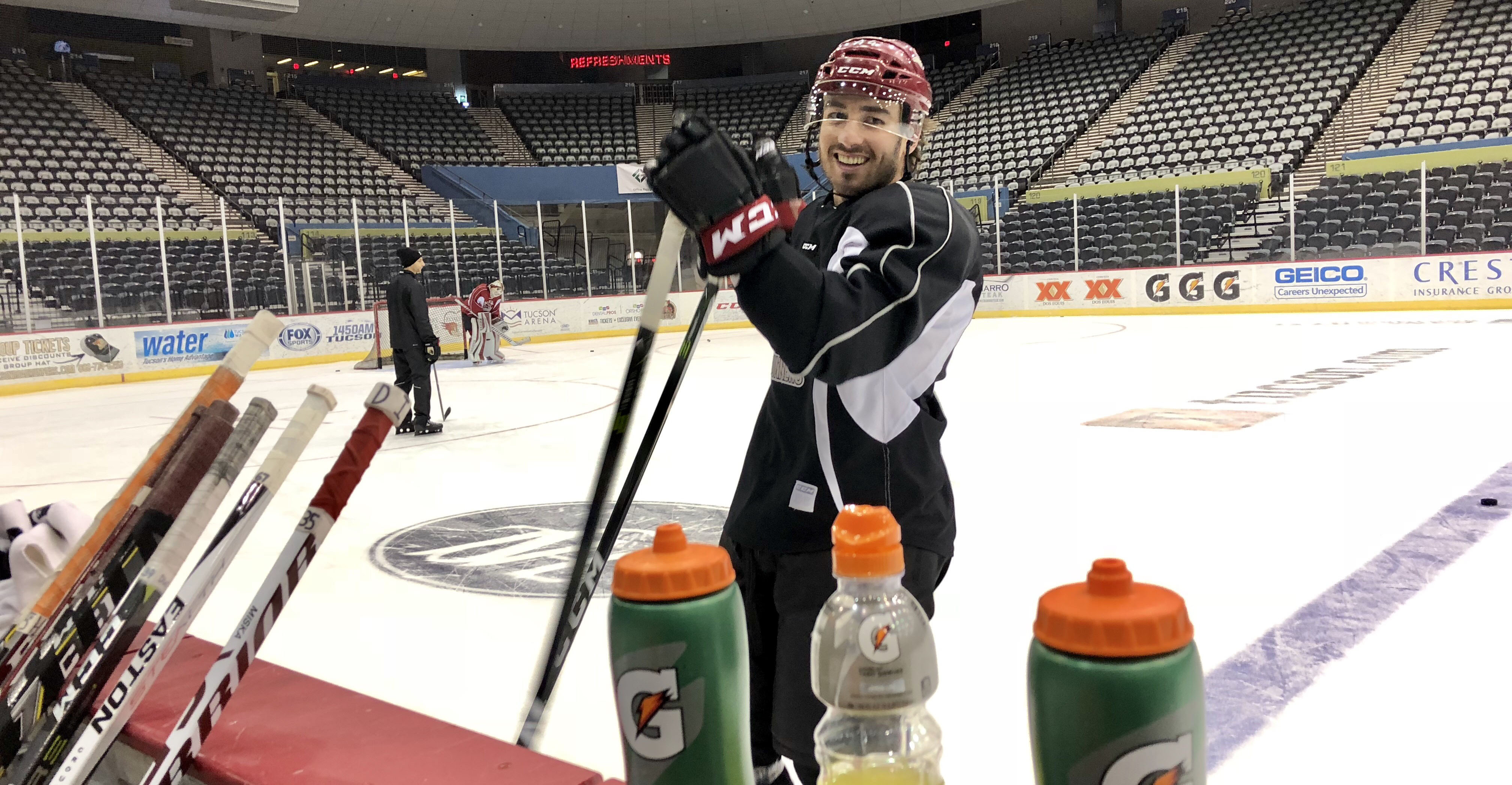 Defenseman Jalen Smereck, who's totaled 34 points (10G, 24) in 46 games with the OHL's Flint Firebirds this season, has been reassigned to the Roadrunners. He participated in the Roadrunners' morning skate.
If he's to be in tonight's lineup, Conor Garland will be playing in his 100th professional game – all of which have come in the American Hockey League with Tucson.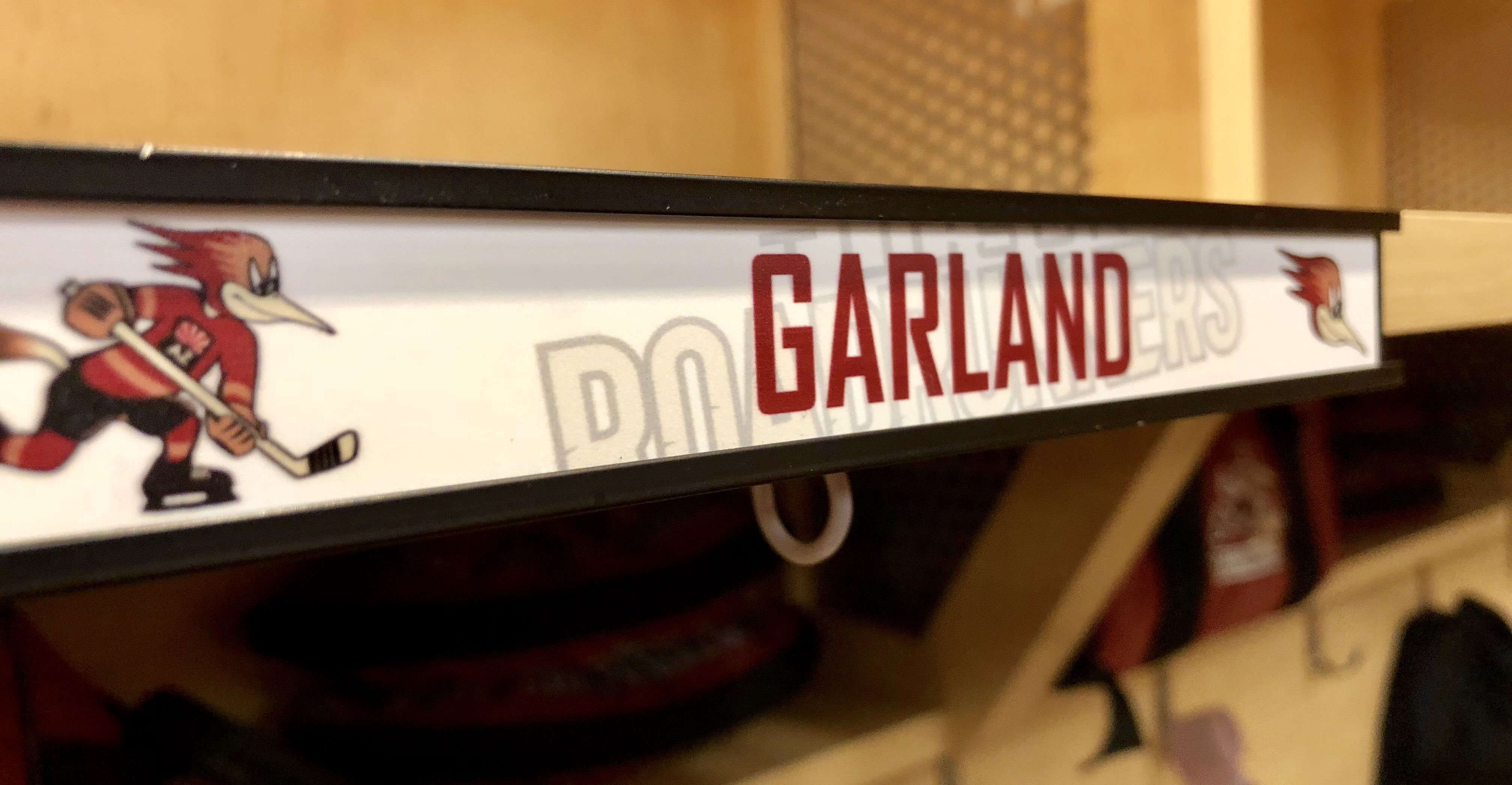 Through 99 games, Garland has totaled 33 points (10G, 23). He recently netted his fifth goal of the season Saturday night in Stockton, a nifty carry-and-bury that ultimately proved to be the game-winner, scored with 3:24 left in regulation in the Roadrunners' 2-1 victory.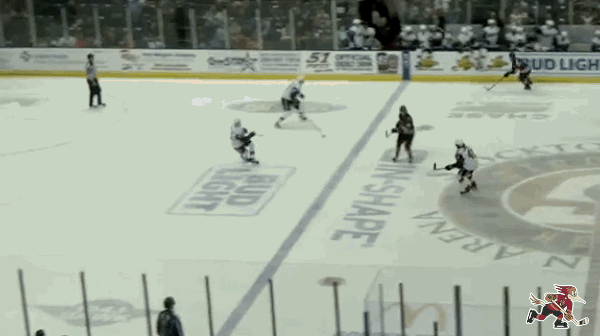 Garland shared a few thoughts following the skate:
Conor Garland, on the team's recent road trip:
We played really well the first two there, and obviously the third game in four nights is a tough one for any team, so we really grinded that one out – we got the lead, they tied it up, we just played our system, stuck to it, got a little chippy, kept our cool, and ended up getting the win late, so it was nice. Obviously to go 3-0 on a road trip is huge, especially at this time of the year.
Garland, on netting the game-winner Saturday night in Stockton:
Obviously it was nice to score late, get the winner, and we definitely wanted those points. It's nice to help and contribute to a win like that, and we have two big games coming up here, so we've got to continue it.
Garland, on the Barracuda:
They're a good team, they've got a lot of good older guys, good young guys, and great goaltending. They're a hard team to play against, they play the right way, and we have to be ready. I think last time they played here they beat us back-to-back, so we've got to be ready for sure.
Garland, on the team returning to play at home:
We're trying to key on that and make sure that we're playing well at home. We play well on the road, and we play well at home, it's just that maybe we haven't gotten the bounces sometimes, but obviously down the stretch you want to be a good home team, so we've got to focus on that.
More to come from Tucson Arena.