NEWS & STATS
WHITEOUT Storm Approaching Tucson
By: Tucson Roadrunners
April 05, 2018 1:52 PM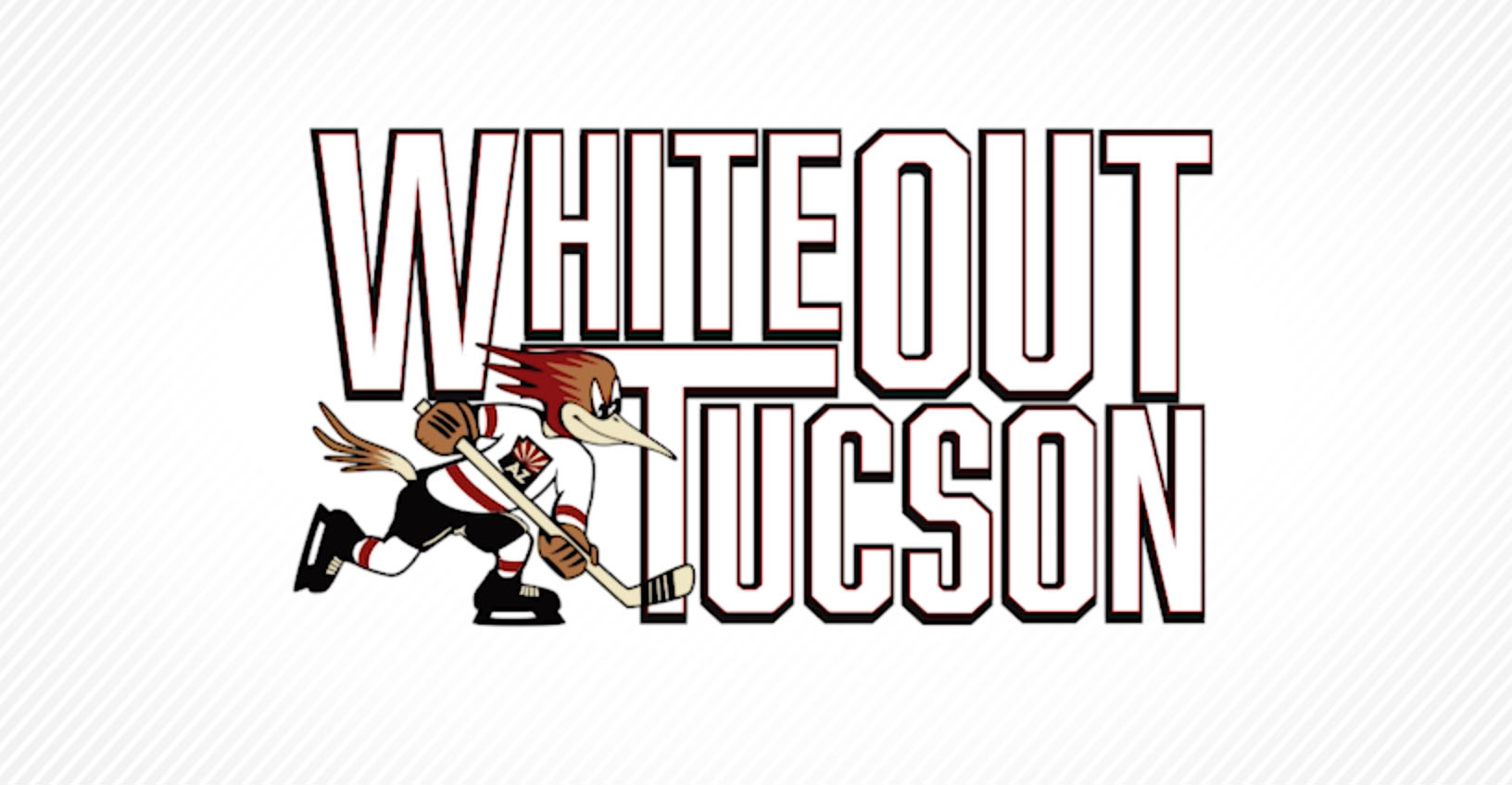 TUCSON, AZ – There's a storm coming and it's expected to reach Tucson starting Sunday, April 15.
Tucson will continue a tradition that started in Winnipeg (the former home of the Arizona Coyotes franchise) where fans are encouraged to show their support by wearing white clothing for all home playoff games, creating an amazing optical effect inside the home venue, the Tucson Convention Center.
"The fans have supported us so well and made Tucson Arena a fun building to play in," Head Coach Mike Van Ryn said of the Tucson community. "Playing on home ice has been an advantage to us and we're really looking forward to having that in the playoffs."
So, with the playoffs just around the corner, it's time to start looking through your wardrobe for anything white. This show of support will not only encourage the players to perform at their best, but will also show the world the love that Tucson has for Roadrunners hockey.
"We couldn't be happier to be bringing playoff hockey to Tucson Arena," Roadrunners President Bob Hoffman said. "With that being said, we also want Tucson Arena to be completely white starting with our first home game and throughout the entire playoffs. We hope it will be an amazing ride and we are excited to have Roadrunners fans by our side throughout."
We're counting on you to help us make Tucson Arena a WHITEOUT starting April 15. We want all Roadrunners fans to know that together they can make a difference by wearing white.
"Fans of Tucson should be excited, we've got some pretty meaningful games ahead here," captain Andrew Campbell said of the approaching post-season. "We hope everyone is excited to come out and support us."
For more information on the club, visit the team's offices at 175 W. Broadway Blvd. in Tucson.