NEWS & STATS
Good Morning, Tucson: Homestretch
By: Alexander Kinkopf
April 13, 2018 10:24 AM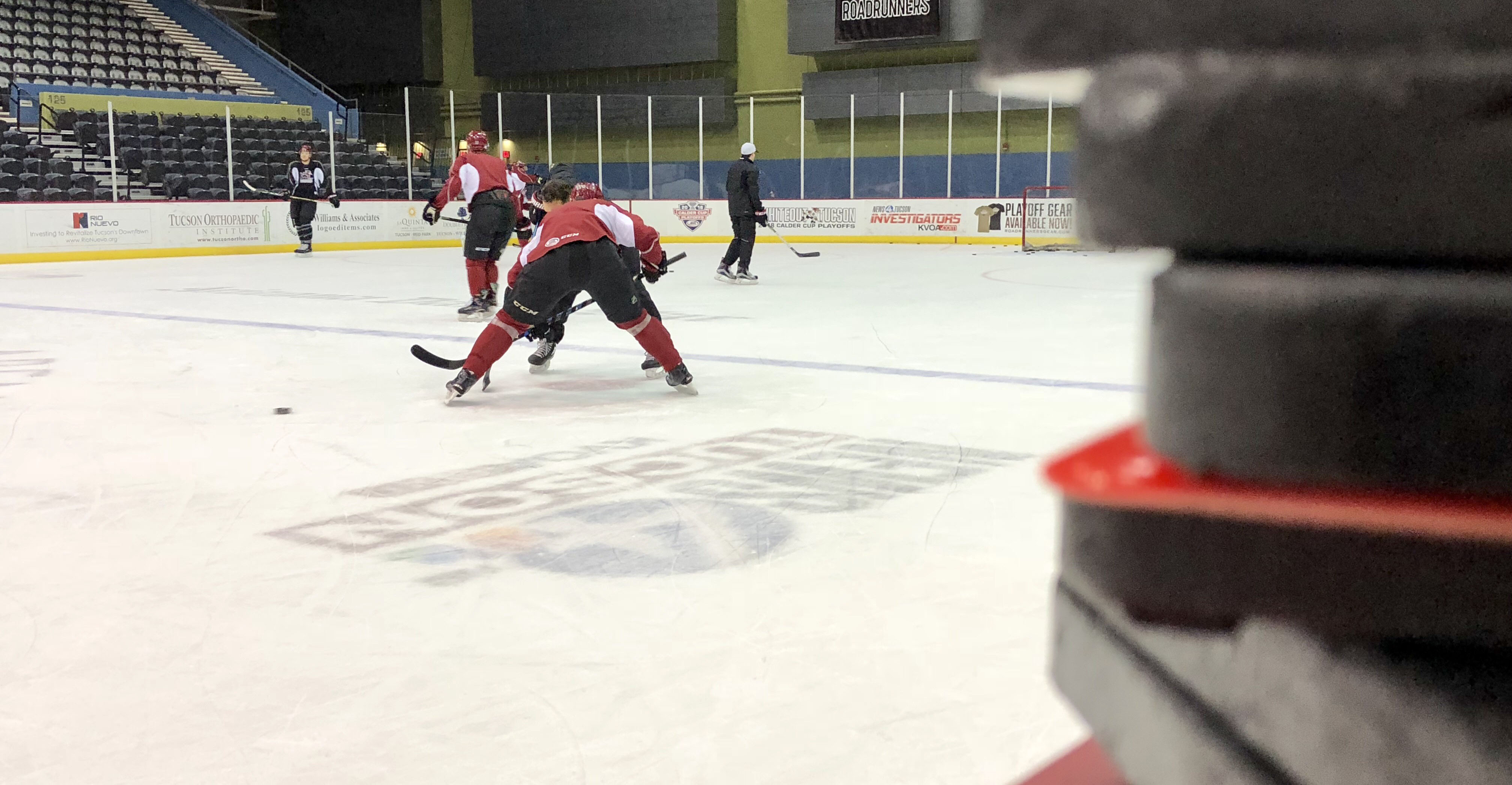 Good morning from Tucson Arena, where the Roadrunners held an upbeat, animated skate ahead of tonight's 7:05 PM bout.
The final weekend of the regular season is upon us.
A friendly welcome to the San Diego Gulls, who will, without question, be hungry. Only one postseason spot has yet to have been claimed in the AHL, and it's the fourth and final one in the Pacific Division. The Gulls, with a point tonight, would secure it.
Despite the Roadrunners being almost two weeks deep into having clinched a playoff spot, there are still postseason scenarios at play.
The Western Conference regular season championship can be clinched tonight in one of two ways:
A point earned against San Diego

A Chicago Wolves loss (of any kind) to the Rockford IceHogs
Tucson will honor the Humboldt Broncos SJHL organization by wearing decals on the back of its helmets throughout the remainder of the season.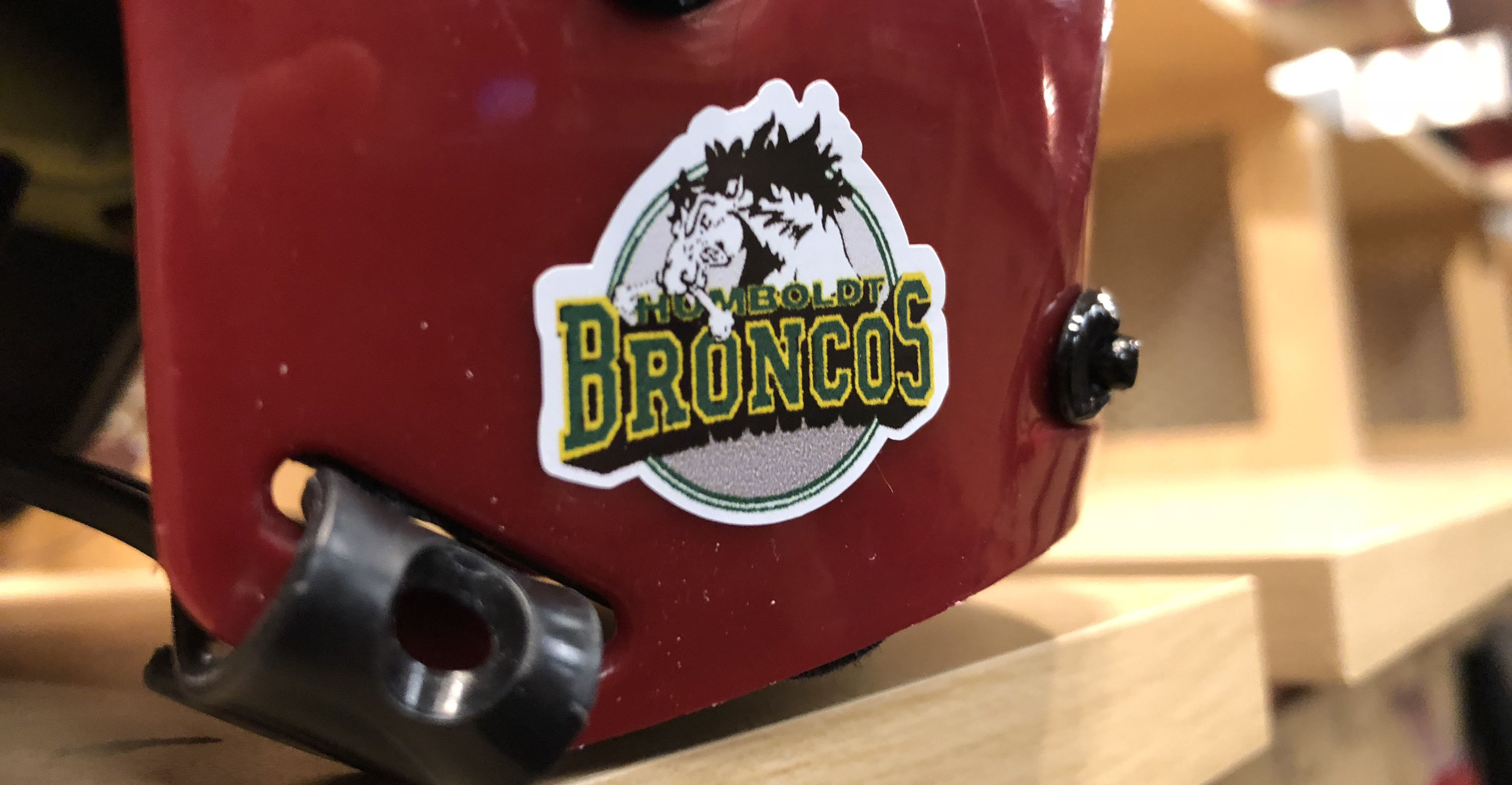 If he's to be in tonight's lineup as presumed, defenseman Trevor Murphy will be playing in his 200th career professional game. Murphy registered his 100th pro point in Wednesday's 4-0 victory at the Valley View Casino Center, upping the Roadrunners' lead midway through the third period with a wrist-shot from just inside the blue line.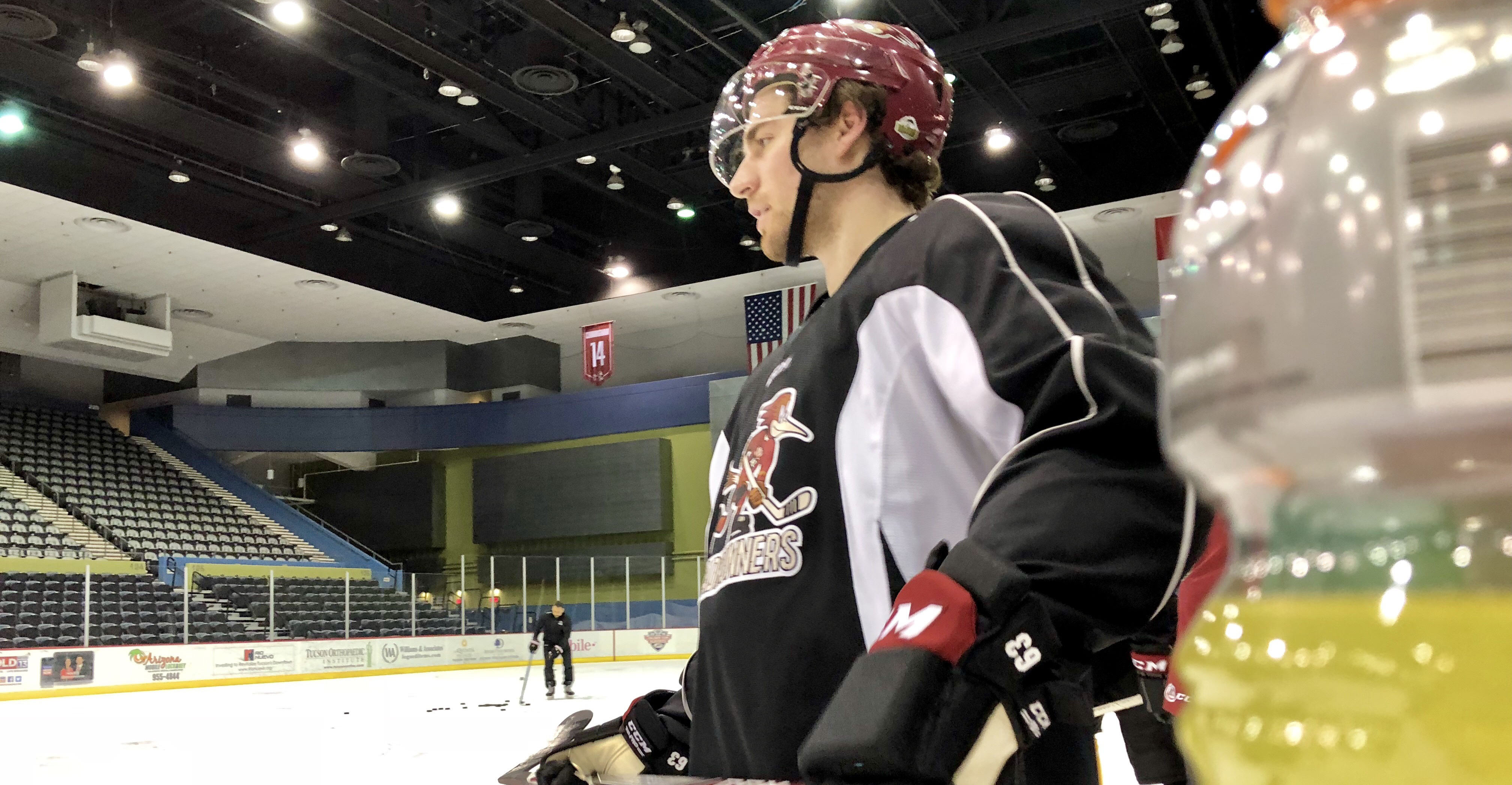 Dysin Mayo, one of only three players on the roster to have appeared in all 10 games played against the Gulls this season, shared a few thoughts following the morning skate:
Dysin Mayo, on Wednesday night's 4-0 win over San Diego:
I thought we kind of came out slow, but [Hill] kept us in there in the first period and made some big saves. Once we found our footing, I thought it was one of our best games overall. We played a full 60 minutes, so it was good.
Mayo, on what he expects to see from the Gulls this weekend:
It's a big weekend for them; I think they need one win to clinch, so I think they'll be coming out hard. We've just got to keep playing the we are, we want to go into the playoffs feeling good about ourselves, so we're going to want the win just as bad.

Mayo, on the team's Pacific Division title:
It's exciting. It's a long season, so to come out on top at the end of the year is a big accomplishment.
Mayo, on the final two regular season games being on home ice:
We want a big turnout for the playoffs, so we've got to keep showing our fans that we can win at home, and hopefully that will bring everyone out for the playoffs.
More to come from Tucson Arena.