NEWS & STATS
Good Morning, Tucson: The Finale
By: Alexander Kinkopf
April 14, 2018 10:16 AM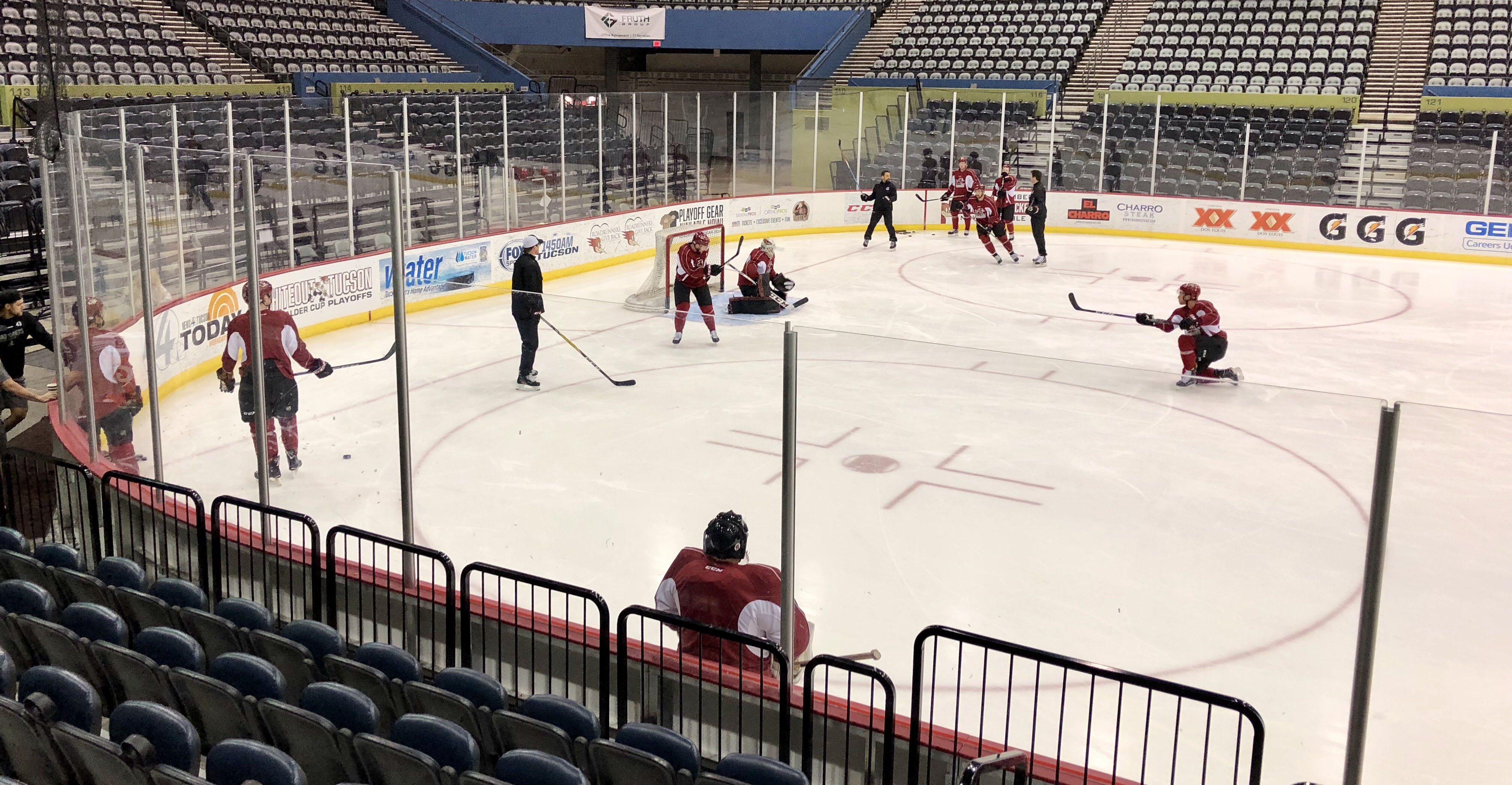 Good morning from Tucson Arena, the site of tonight's regular season finale.
The Roadrunners held an optional skate ahead of what is to be their third game in four days against the San Diego Gulls, a match-up that calls for your typical 7:05 PM home start time.
San Diego, to put it lightly, is going to be desperate - if they weren't already. The Gulls need a point to clinch a Calder Cup playoff spot. If the Roadrunners win in regulation, they will eliminate the Gulls and see the winner of tonight's Stockton Heat vs. San Jose Barracuda game in the first round.
If the Gulls do in fact get the point needed to slide into the playoffs, they will be the Roadrunners' first round opponent.
"They're going to be coming with everything they have," Lawson Crouse said. "I guess you could say their lives are on the line here. They need a point, and I'm sure we can expect their best game here. "
New goalie! Marcel Bechamp, a local men's league player, joined the team for the optional skate, taking part in a myriad of drills in his first professional practice.
"This is a little more than I'm used to," he said, tossing back some Gatorade.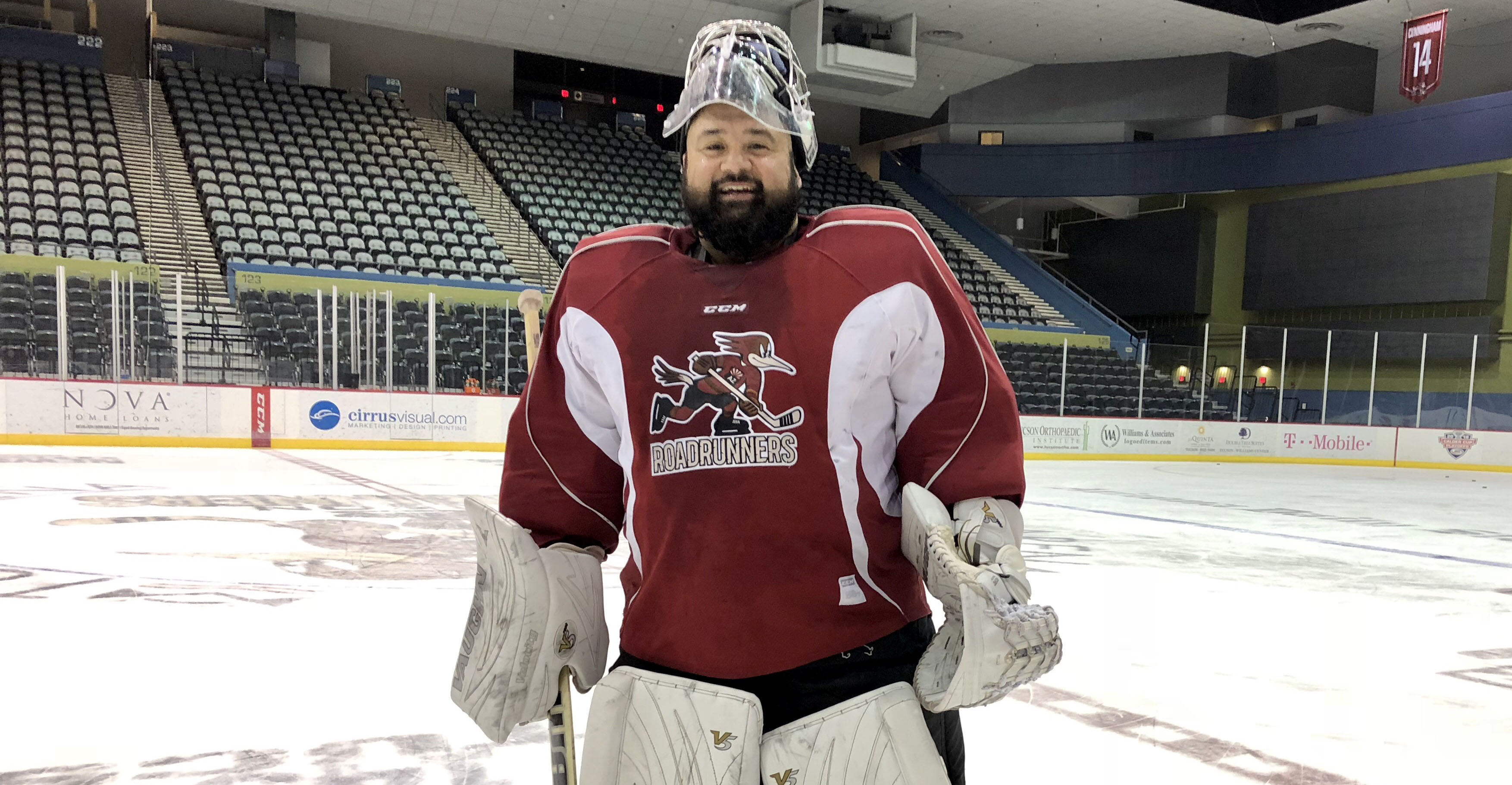 On if any of them could make their professional debuts tonight, Head Coach Mike Van Ryn said following Friday's game: "I don't know, you could maybe see one of them in, but we haven't figured that out yet."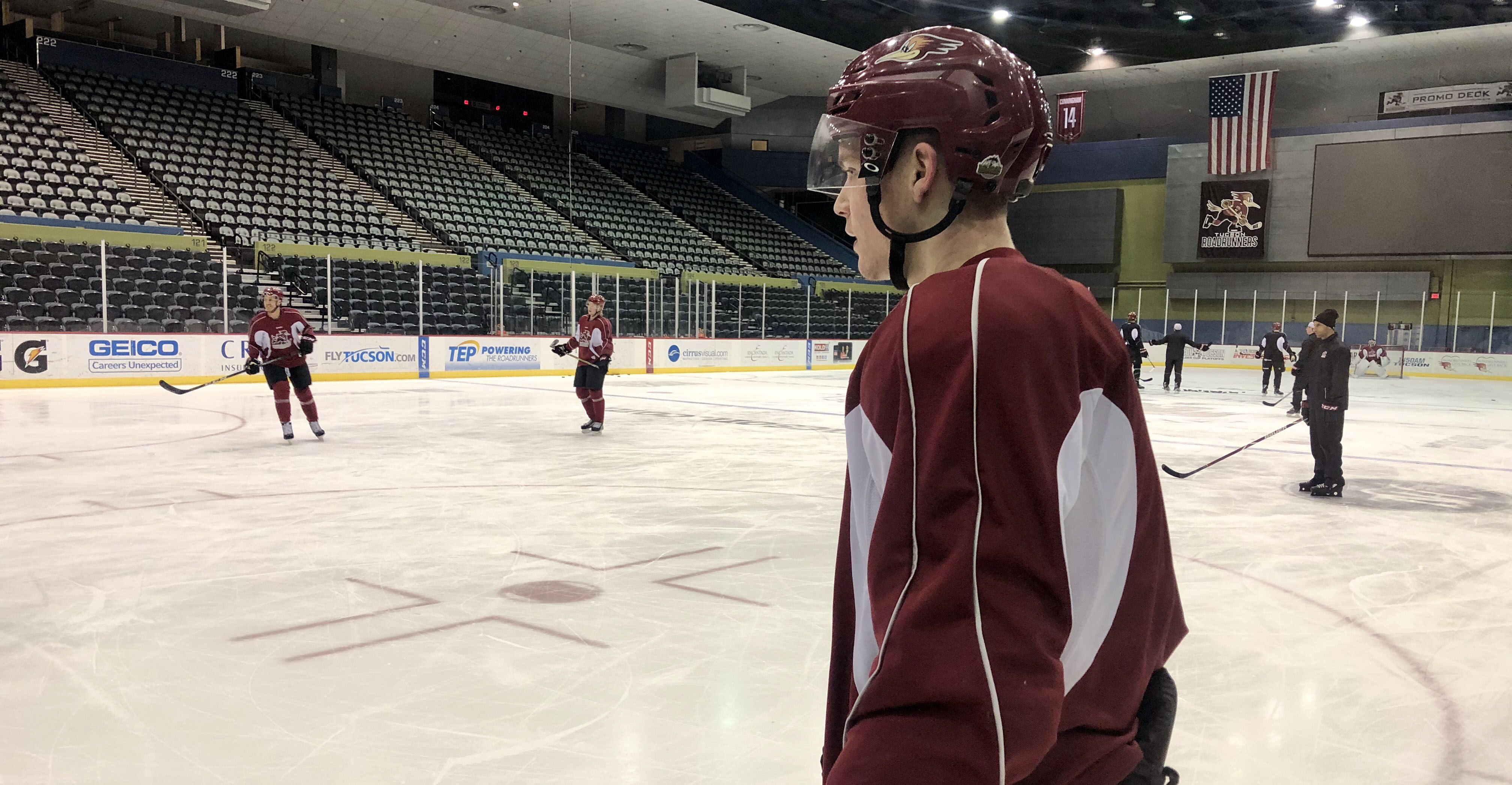 With his assist on Dysin Mayo's game-opening goal last night, Lawson Crouse extended his point streak to seven games. He has 10 points (6G, 4A) during his current run, and stopped to share a few thoughts following the morning walk-through:
Lawson Crouse, on Friday night's 3-2 win:
I don't think we had the start that we wanted, but we stuck with it and we got back to the way that we wanted to play, we got some big saves when we needed them, and we capitalized when we needed to.
Crouse, on fending off a desperate San Diego team:
No matter what, there's always a lot to play for. We're playing for a long playoff run, so we want to end it on a good foot, and last night it was good to see that we battled right to the end, and we've got to do the same tonight.
Crouse, on the importance of going out on a winning note on home ice:
We want to be a team that's tough to beat at home. Our fans have been great, they're always enthused, they're always giving us that little extra push when we need it, they're standing up when we score goals, they're cheering non-stop. It's great to see, it's great to play in front of, and we've just got to try and keep it up.
Crouse, on his current seven-game point streak:
I try not to think about it too much, I just go out and play, and good things have been happening. I've just been trying to keep doing what I've been doing, not change too much, get to the right areas, and obviously I've been playing with some great players, where I've been fortunate enough to get a hand on a couple of goals the last few games. I've been working on shooting the puck a lot more and I think good things are happening because of that.
More to come from Tucson Arena.