NEWS & STATS
Series Outlook: Pacific Division Semi-Final
By: Alexander Kinkopf
April 18, 2018 7:58 AM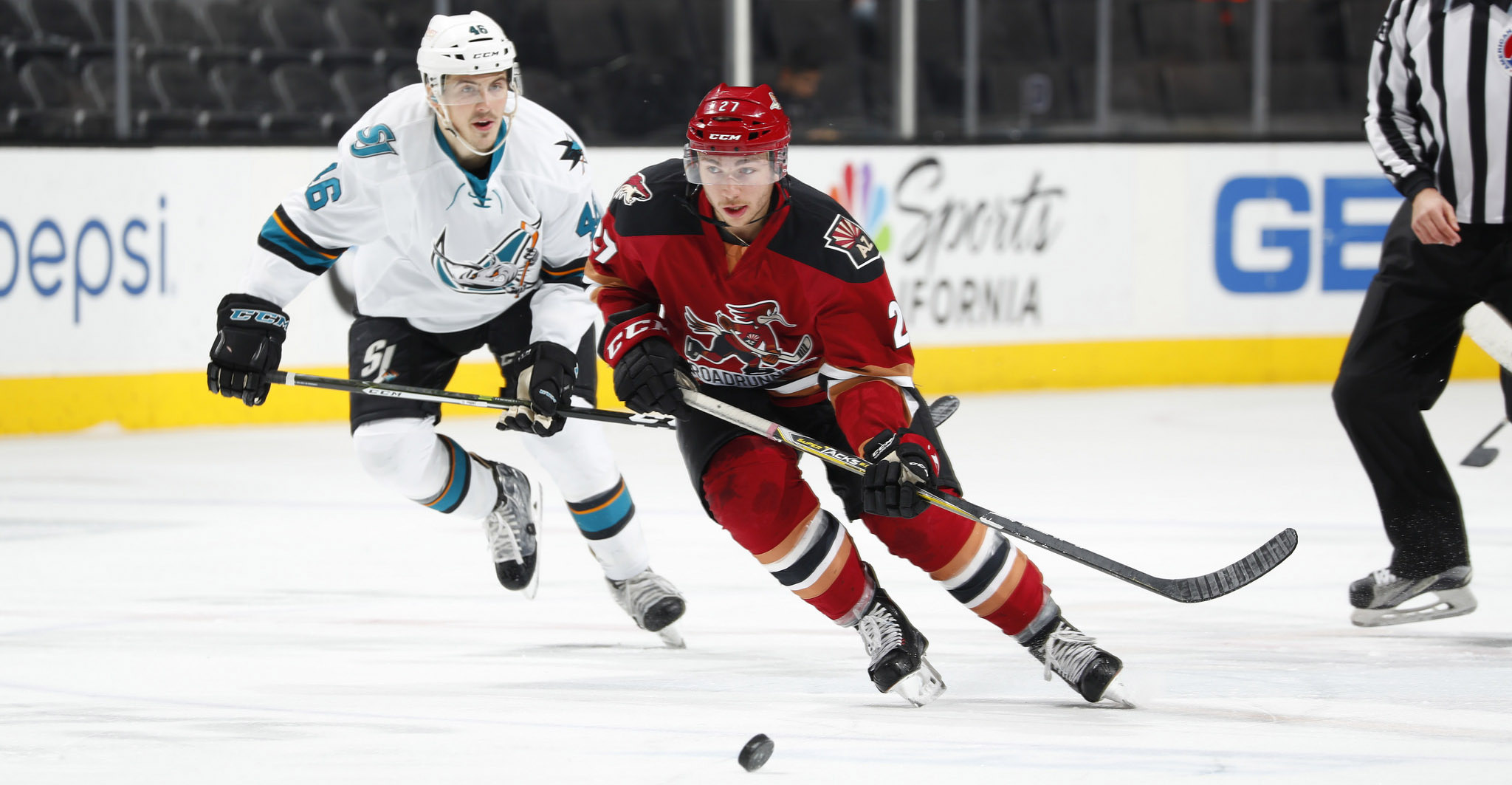 The Roadrunners are set to match up with the San Jose Barracuda in the first round of the Calder Cup playoffs, a best-of-five Pacific Division semi-final series slated to begin on Thursday night in Northern California.
The teams met eight times during the regular season, four meetings taking place in San Jose and Tucson, respectively.
Tucson's playoff appearance marks the first in franchise history. The series schedule is as follows:
| | | | |
| --- | --- | --- | --- |
| Game One | Thursday, April 19 | 7:00 PM | SAP Center |
| Game Two | Saturday, April 21 | 7:00 PM | SAP Center |
| Game Three | Wednesday, April 25 | 7:05 PM | Tucson Arena |
| *Game Four | Friday, April 27 | 7:05 PM | Tucson Arena |
| *Game Five | Saturday April 28 | 7:05 PM | Tucson Arena |
*if necessary
---
- THE NUMBERS -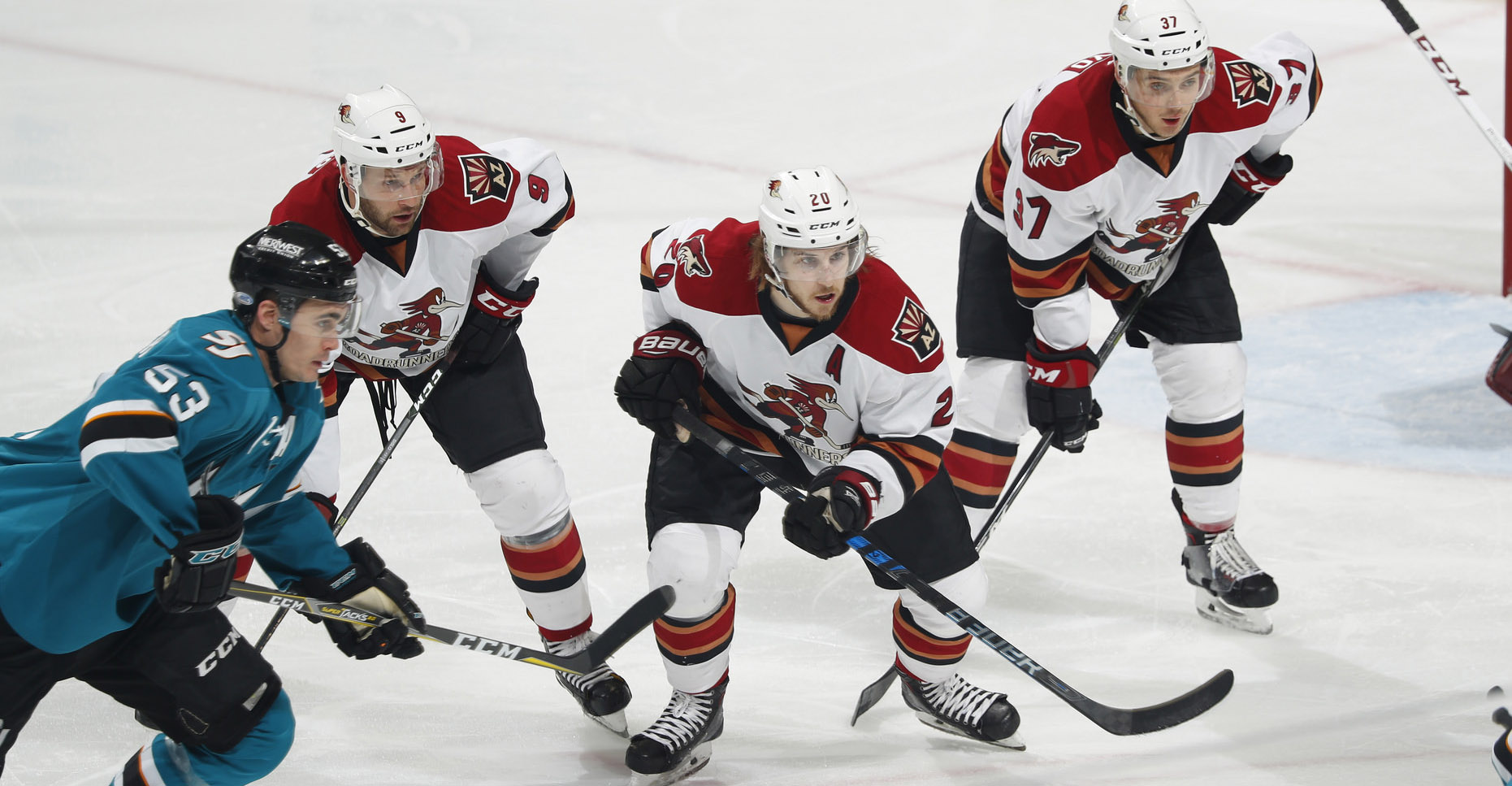 Record
Tucson: 42-20-5-1 (3rd, AHL)
San Jose: 34-26-4-4 (16th, AHL)
Goals For/Game
Tucson: 3.15 (7th, AHL)
San Jose: 2.74 (23rd, AHL)
Goals Against/Game
Tucson: 2.54 (4th, AHL)
San Jose: 2.91 (16th, AHL)
Power Play %
Tucson: 18.6% (10th, AHL)
San Jose: 16.4% (22nd, AHL)
Penalty Kill %
Tucson: 81.8% (22nd, AHL)
San Jose: 84.1% (6th, AHL)
---
- Leading Scorers -
Tucson:
Carter Camper: 61 points (16G, 45A)
Dylan Strome: 53 points (22G, 31A)
Mike Sislo: 47 points (23G, 24A)
Michael Bunting: 43 points (23G, 20A)
Nick Merkley: 39 points (18G, 21A)
San Jose:
Rudolfs Balcers: 48 points (23G, 25A)
Adam Helewka: 38 points (9G, 29A)
Brandon Mashinter: 29 points (11G, 18A)
Alexander True: 29 points (15G, 13A)
Jacob Middleton: 28 points (6G, 22A)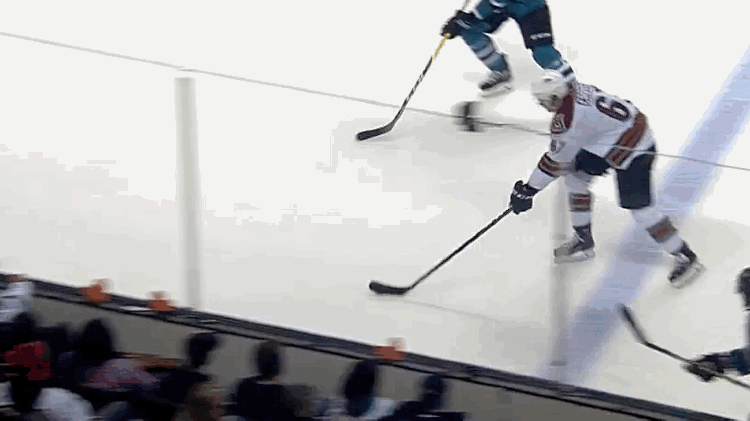 ---
- SEASON SERIES -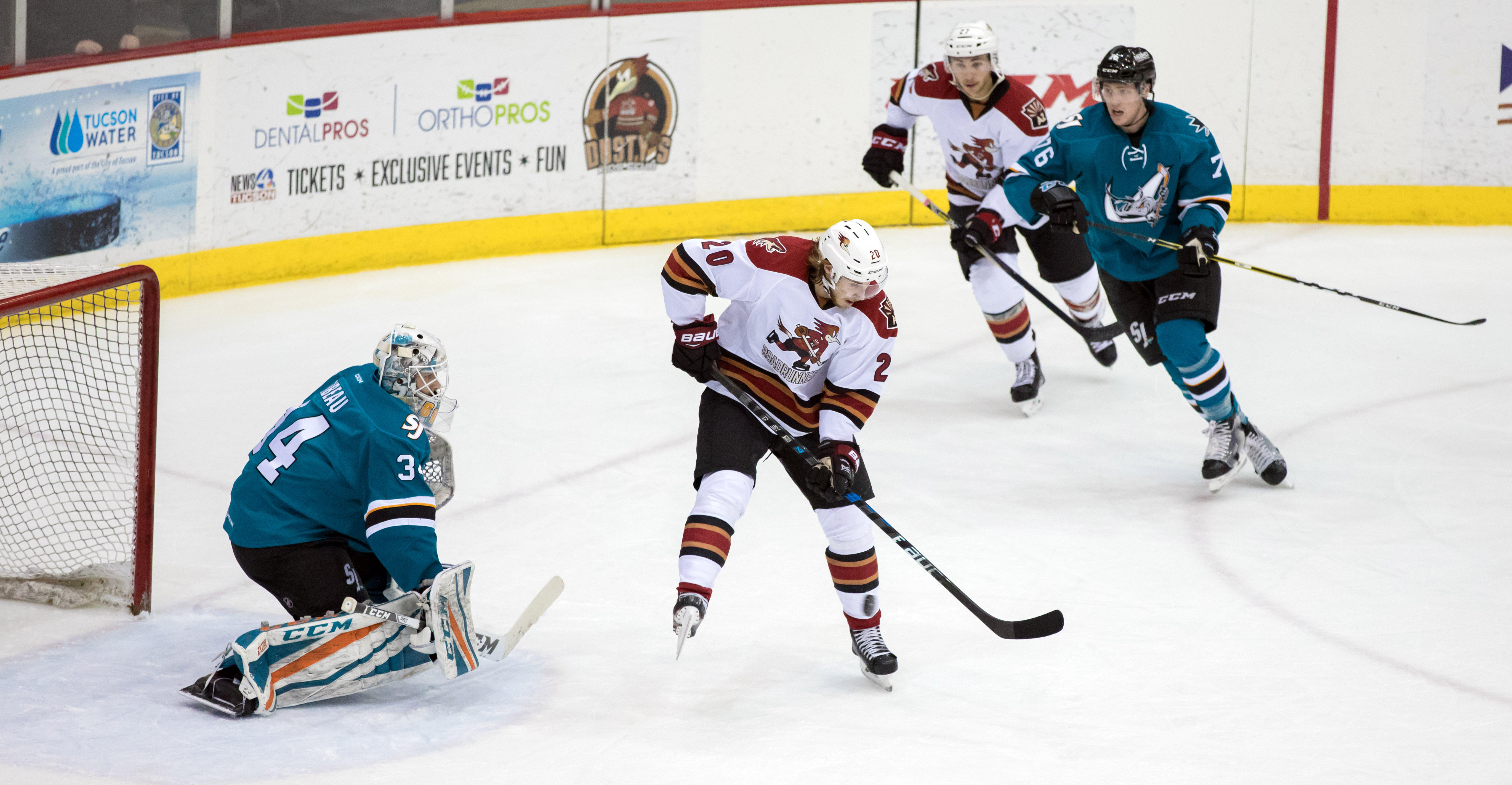 Of the 11 opponents faced during the regular season, the Barracuda were the only team the Roadrunners failed to finish with a .500 or better record against, ending with a 3-4-1-0 mark in eight games played against their Pacific Division counterpart.
The Roadrunners earned their only shootout win of the season on February 5 at SAP Center, besting the Barracuda in seven rounds, earning two points in a contest that ended with a 4-3 final score.
Goaltender Adin Hill earned the third of his five shutouts this season in the Roadrunners' 4-0 win over San Jose on March 20 at Tucson Arena, turning away all 20 shots faced.
Michael Bunting produced at a point-per-game pace against the Barracuda, racking up a total of eight points (6G, 2A) in eight games played against San Jose.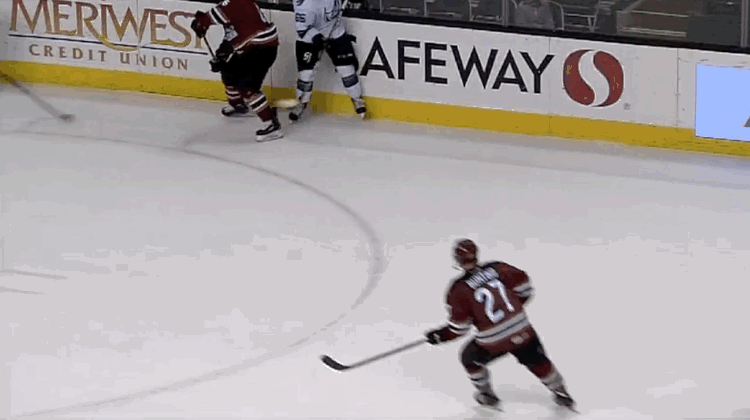 ---
- BACK WHERE IT COUNTS -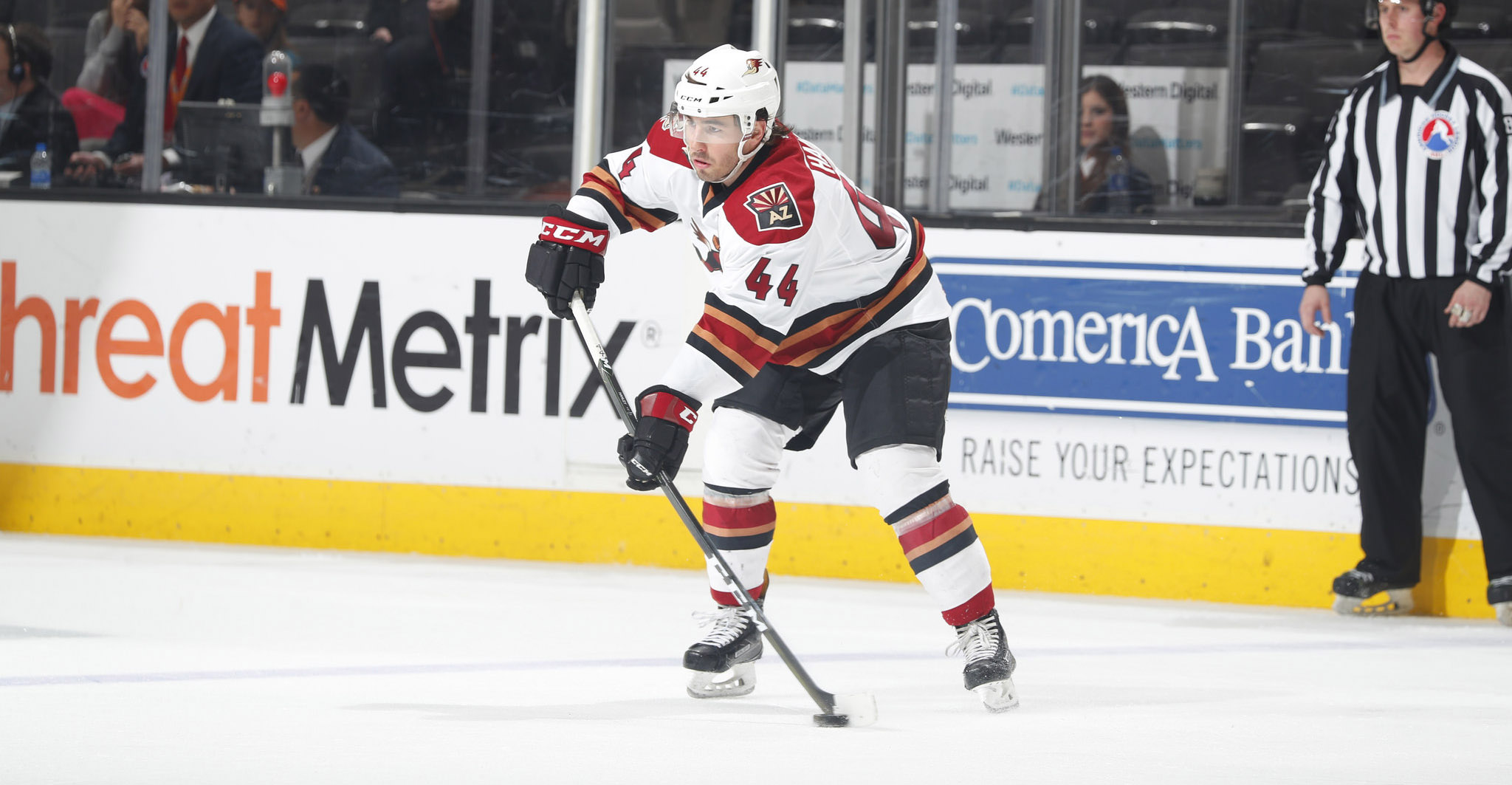 The Roadrunners' playoff appearance is the first for an Arizona Coyotes American Hockey League affiliate since the Portland Pirates qualified in 2015. The Pirates were eliminated in the first-round, the Eastern Conference quarterfinals, in five games by the Manchester Monarchs.
Players currently in the Arizona organization who appeared in Portland's 2015 playoff series include: Brendan Perlini, Christian Dvorak, Joel Hanley, and Laurent Dauphin.
This will be the second-straight postseason appearance for the Barracuda, who advanced all the way to the Western Conference final last year after edging past the Stockton Heat in the Pacific Division semi-final (five games) and the San Diego Gulls in the Pacific Division final (five games) – eventually falling in the third round to the Grand Rapids Griffins.
---
- THE EXPERIENCE -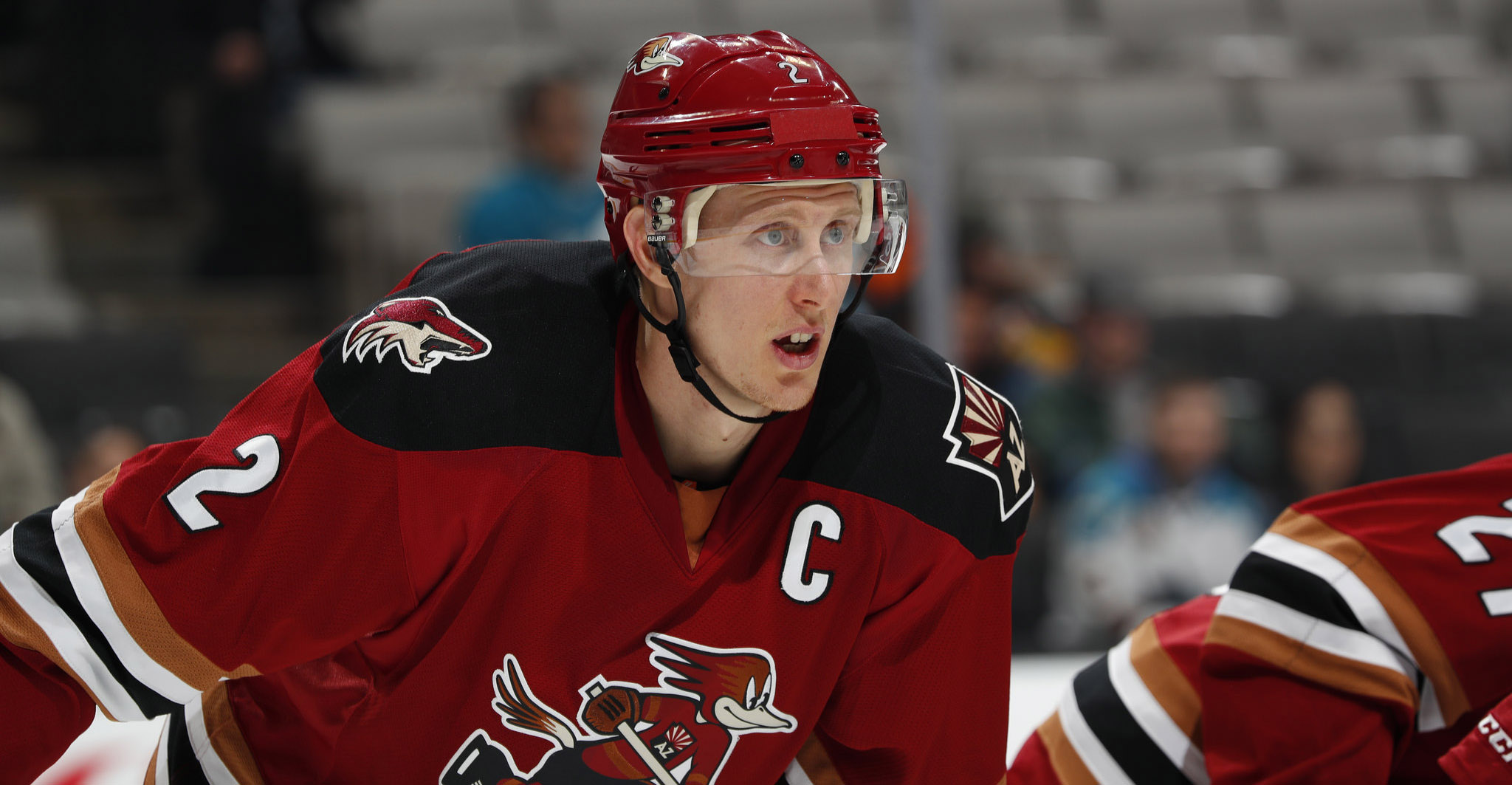 The Roadrunners have 10 players on their current roster who have previously played in the Calder Cup playoffs, totaling in at 209 games of experience, including three names who have appeared in the final.
Andrew Campbell, with 55 games AHL playoff experience, has the most on Tucson's roster. Pierre-Cedric Labrie won a Calder Cup championship with the Norfolk Admirals in 2012, and appeared in 18 games during their title run, accumulating nine points (5G, 4A) in the process.
Both Carter Camper and Tye McGinn have appeared in a Calder Cup Final series. Camper, in 2016 with the Hershey Bears, registered 17 points (6G, 11A) during their run. McGinn, last season with the Syracuse Crunch, totaled 16 points during a lenghty 22-game postseason ride.
The following players have appeared in AHL playoff games: Andrew Campbell (55), Pierre-Cedric Labrie (49), Carter Camper (42), Tye McGinn (22), Mike Sislo (18), Joel Hanley (9), Trevor Murphy (6), Mario Kempe (3), Derek Army (3), and Zac Larraza (2).
---
- COMING IN HOT -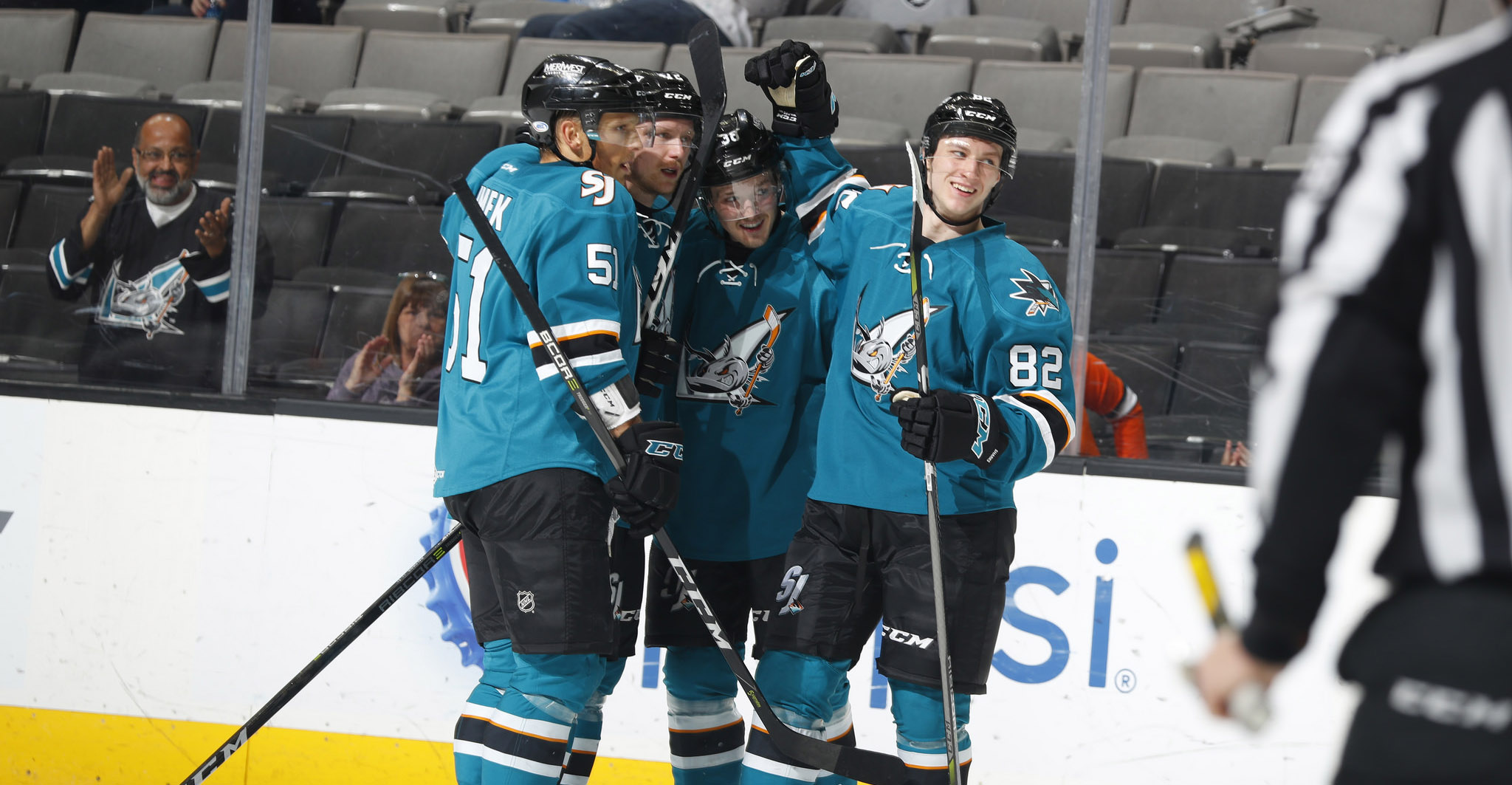 San Jose won its final six games of the season to slide into the Pacific Division's fourth and final playoff spot, outscoring its opponents 25-10 during that span. No other team in the league finished their campaign with as many consecutive wins as San Jose did beside the Charlotte Checkers, who won seven straight contests.
The Roadrunners won each of their final three games, and six of their last seven of the season to complete their regular season slate on a high-note, securing the Pacific Division title and Western Conference regular season championship in the process. Tucson scored three or more goals in six of its final seven games, and to finish, won consecutive games on home ice for the first time since November 22 & 24 to complete its itinerary.
---
- GET TO KNOW THEM -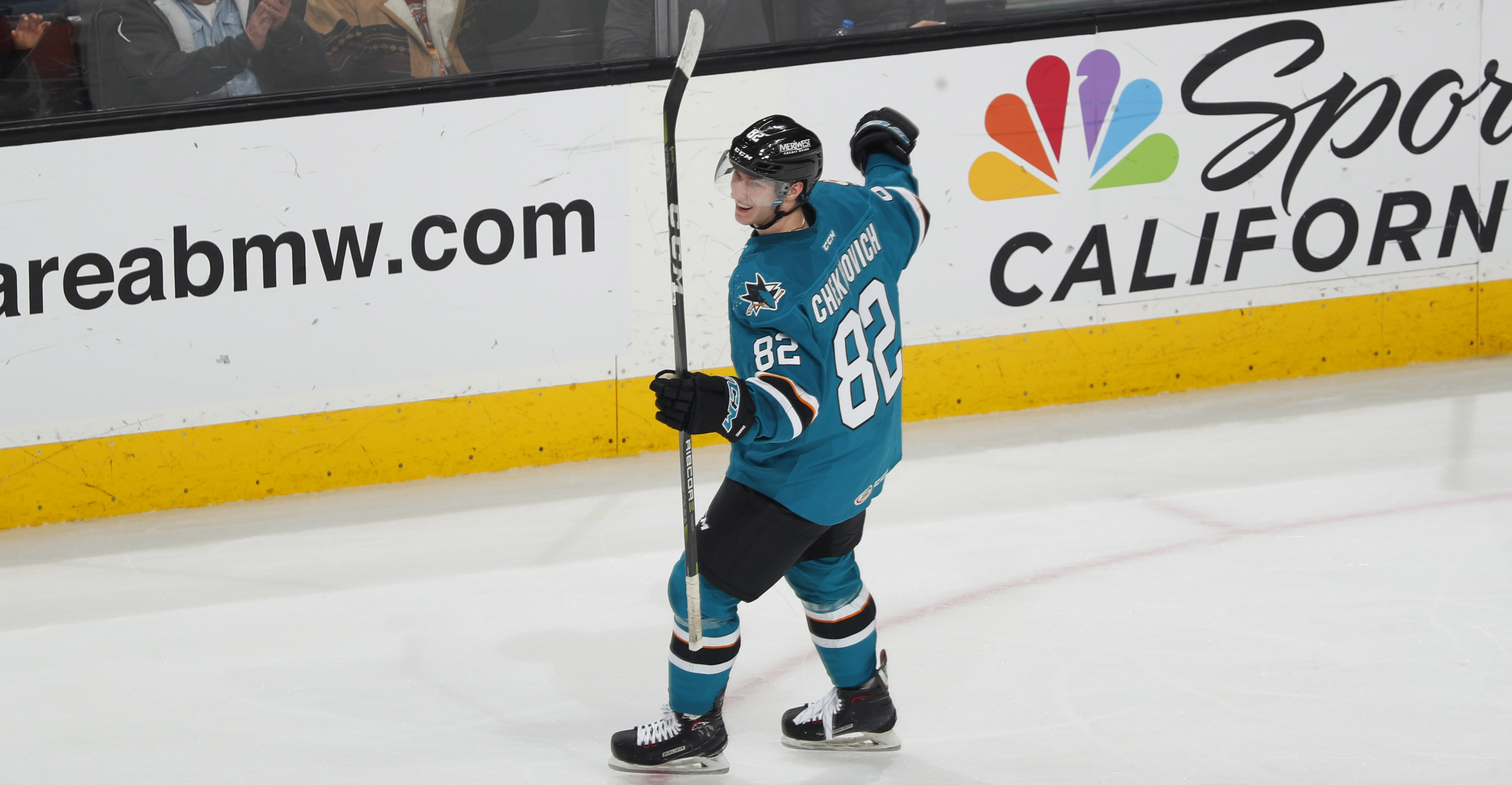 On April 3, the Barracuda signed forwards Alexander Chmelevski and Ivan Chekhovich to amateur tryout contacts. Both players were drafted by the San Jose Sharks in the 2017 NHL Entry Draft.
Since Chmelevski, 18, and Chekhovich, 19, made their team debuts with San Jose on April 4, the Barracuda have not lost a game. The two players have combined for six goals and 13 points since their arrival.
Chekhovich, with nine points (3G, 6A), has yet to have been held without a point in any of the six games he's played thus far.
The Roadrunners have yet to face Chmelevski and Chekhovich.
---
- FINAL NOTES -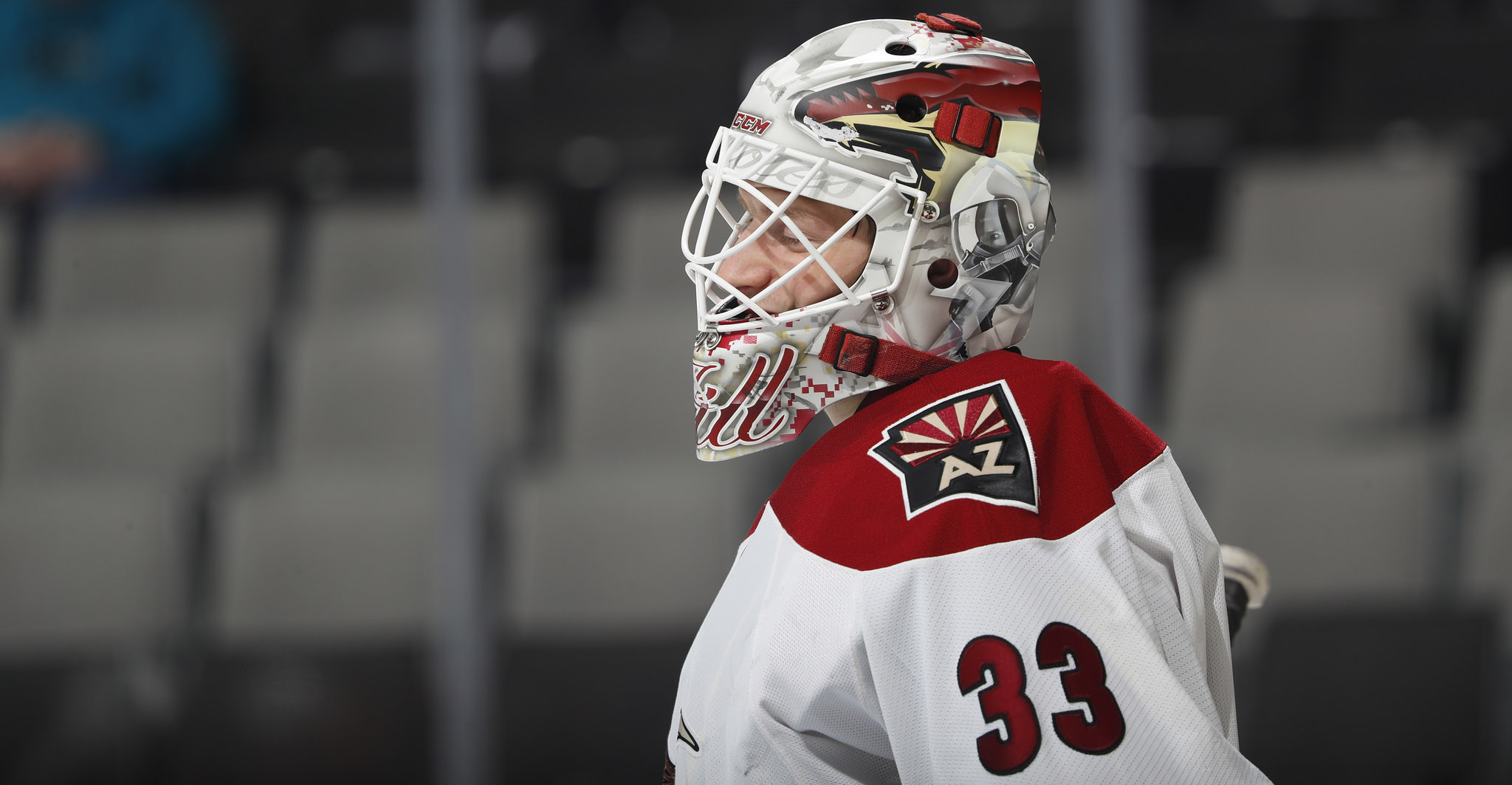 Lawson Crouse registered a point in all eight of the Roadrunners' final regular season games, accumulating 11 points (7G, 4A) during that run.
The Roadrunners, who will play the first two games of this series on the road, posted a Western Conference-best 24-7-2-1 record away from home this season. They went 2-2-0-0 in their four games played at San Jose's SAP Center.
Adin Hill enters the series having won each of his last three decisions.
San Jose has an even goal differential in third periods this season, while the Roadrunners finished with a +28.