NEWS & STATS
Excitement evident on the eve of Tucson's playoff debut
By: Alexander Kinkopf
April 18, 2018 7:50 PM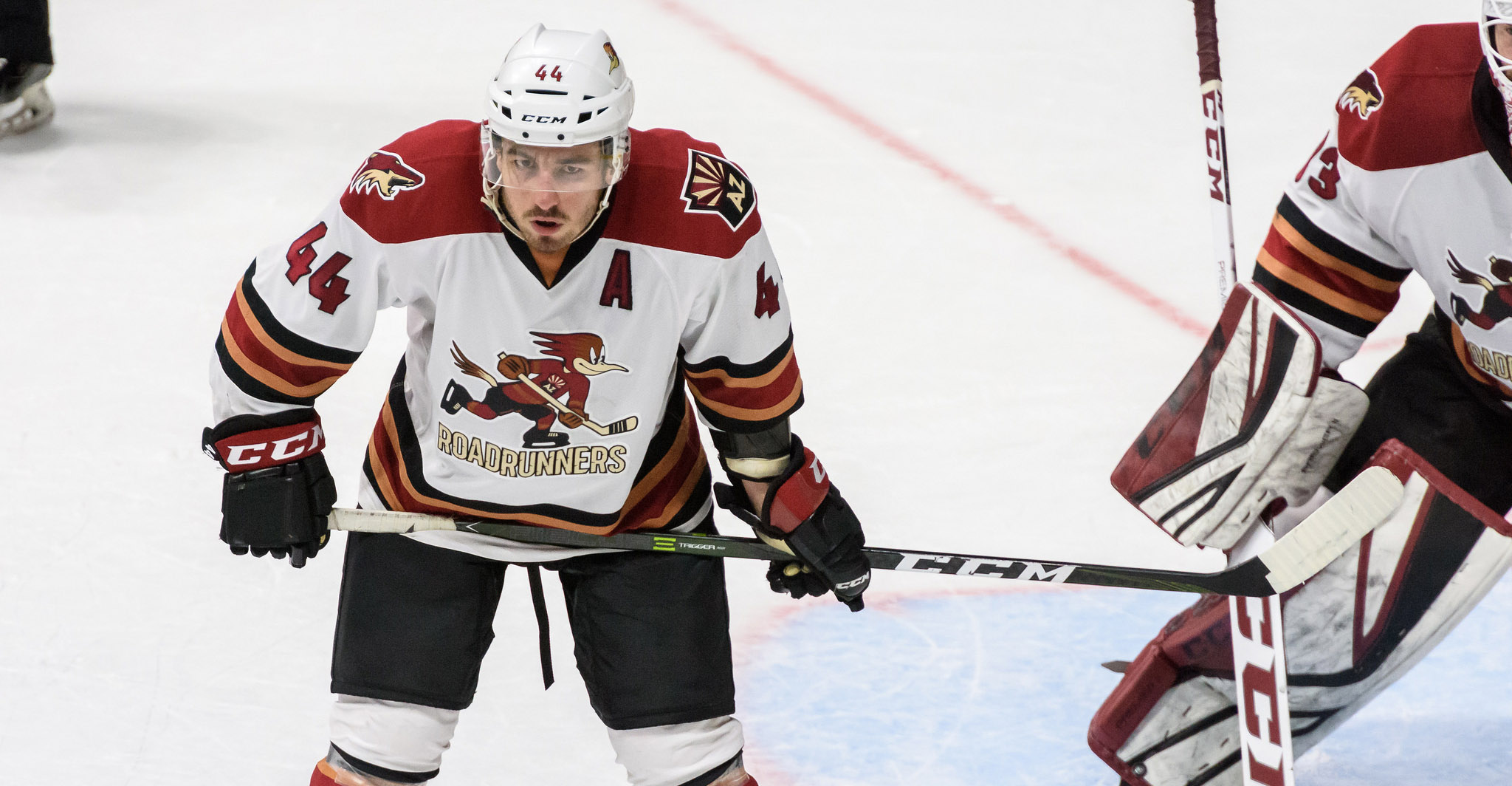 Sure, the nerves are there; and maybe even some anxiety, too - that's only natural. But on the eve of the Roadrunners' first playoff game in franchise history, excitement overshadows just about everything.
It's easy to get carried away.
The Roadrunners will take the ice at San Jose's SAP Center on Thursday night to begin a venture they earned the right to embark on. They'll mark the next step in what has been a wondrous season; one that, along with securing a playoff berth, saw them win the Pacific Division title and the Western Conference regular season championship with an astounding 42-20-5-1 record.
And on the road they'll start – where they've had success in unthinkable proportions.
For some on Tucson's roster, it'll be their first taste of postseason hockey at the professional level, and for others, it'll serve as the beginning to another crack at a Calder Cup championship.
10 players on the roster have AHL postseason backgrounds, totaling in at 209 games of playoff experience.
Joel Hanley, who was a member of the 2014-15 Portland Pirates, the last Arizona Coyotes American Hockey League affiliate to appear in the playoffs, is privy to the groundwork needed heading into the amped-up level of postseason hockey.
"As a team, we're super excited," Hanley said after Wednesday's practice. "We're excited for the organization and for the city of Tucson. We're mentally prepared, physically prepared, and we're just ready to get going."
Tye McGinn appeared in 22 playoff games last season, soaking in a bevy of experience as a member of a Syracuse Crunch team that extended all the way to the Calder Cup final.
"We're feeling good," McGinn said. "It's the exciting part of the year, this is what you battle for during such a long season, it's what you work for. I'm sure there are definitely some nerves in the room, but once it comes down to it, you've just got to settle those emotions and enjoy the experience."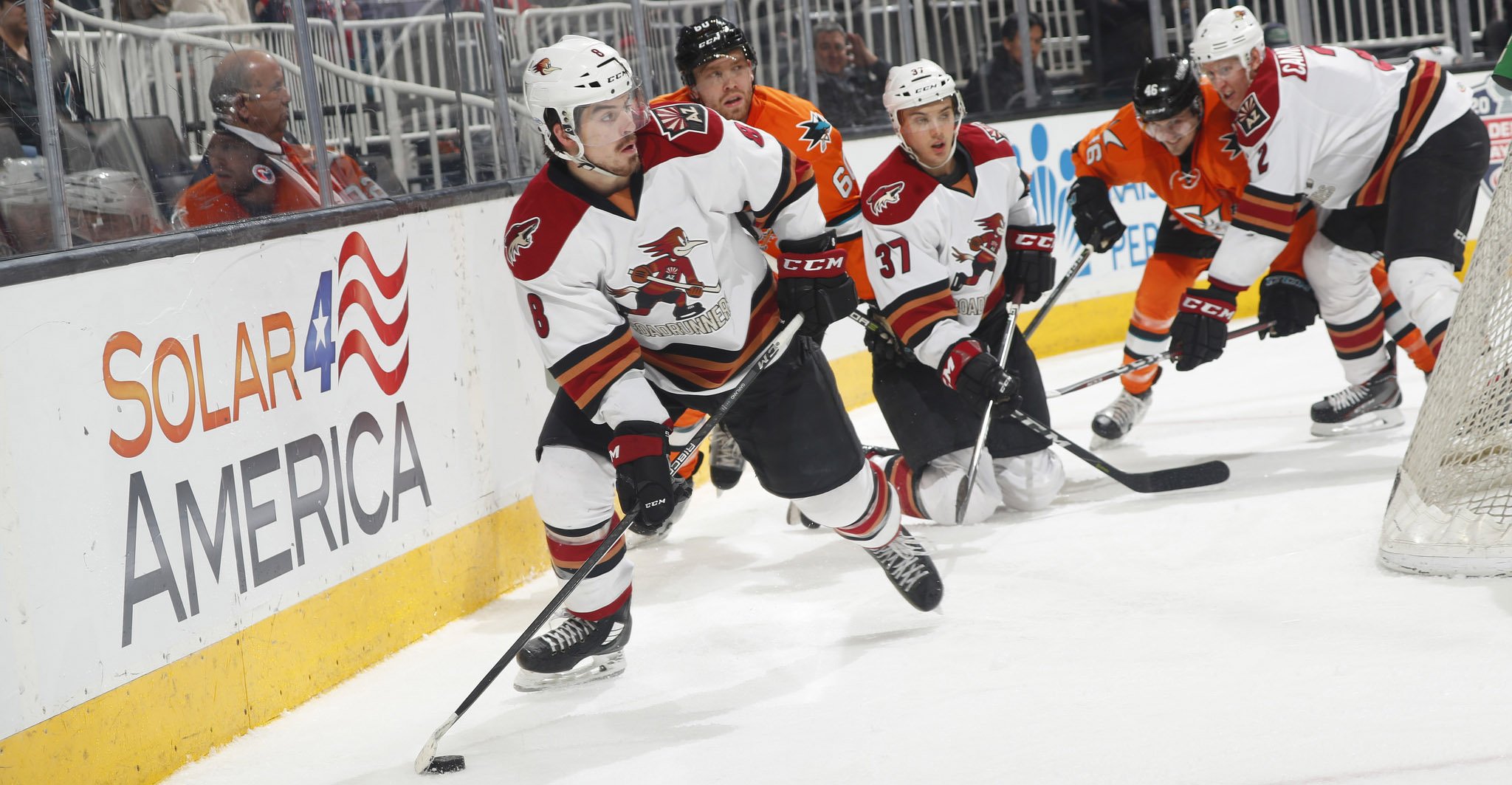 For some like Conor Garland, they'll be making their playoff debuts when the puck drops Thursday night. The team's healthy balance of veterans and steady leadership is helping the team's transition into uncharted territory.
"We've got a lot of good guys in that room, a lot of older guys that have been through this before," Garland noted. "I think they're excited to get going, and for all of the young guys who will be playing in their first playoff game, we're just as excited to get going, and those with experience are only helping."
The opponent cannot, and will not be overlooked. No team finished the season hotter than the San Jose Barracuda, who won their final six games to slide into the Pacific Division's final playoff spot.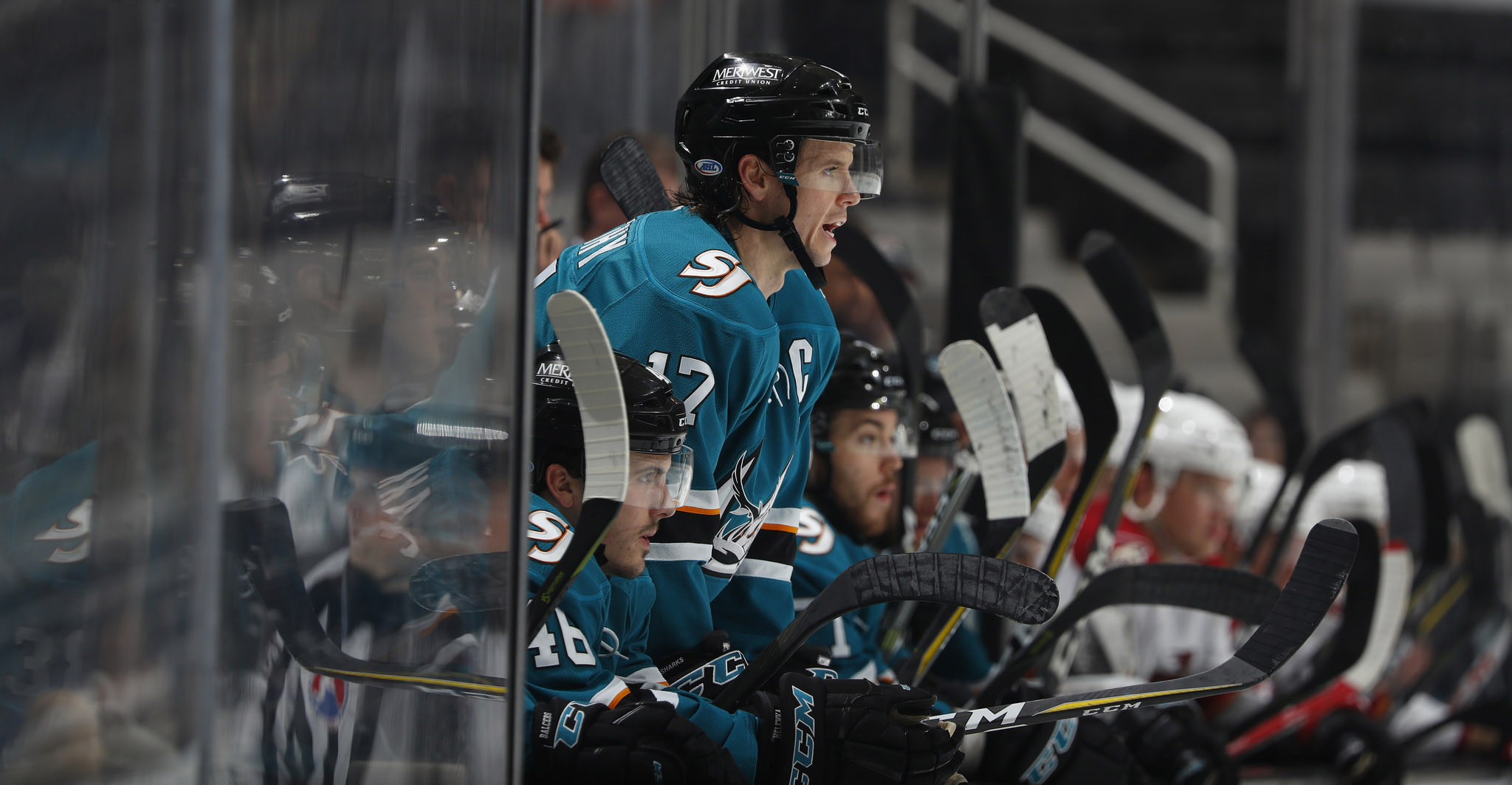 "They're worked hard to get here, they're hot coming in, and we've got to be prepared for that," Hanley stressed. "We've faced them a number of times, so we kind of know what they have. We're kind of focusing on us right now, and I think if we play our game and do what we do best, it'll be a good series."
Success didn't necessarily come easy for the Roadrunners against San Jose during the regular season, the Barracuda the only opponent Tucson failed to finish with a .500 or better record against.
"They were hard to play against all year; we're not surprised they made it," Garland added. "We match up well against them, we had a lot of good games, and tomorrow we shouldn't expect anything different."
When it all seems a bit overwhelming, when eyes are fixated, and when it's all part of a storyline wholly embraced by a community in awe of a season that's been nothing short of remarkable, Tye McGinn finds ground.
"You've got to take it one game at a time."
Game one, Thursday night.